FOOD & DRINK
Ben & Jerry's Inside Scoop: Spin to Win
Loyalty points for ice cream and a guaranteed prize? Don't mind if we do.
in partnership with

The one thing we love more than ice cream is free ice cream. And we've got the scoop on how to score yourself a freebie in time for the weather warming up.
To celebrate the launch of Ben & Jerry's new loyalty program called Inside Scoop, the legen-dairy ice cream maker is giving you a chance to spin a (virtual) wheel to win a guaranteed prize. The spin will score you one of six prizes, from a single scoop of its Netflix & Chill'd, to a freshly packed pint of Ben & Jerry's cult favourite flavour Half Baked.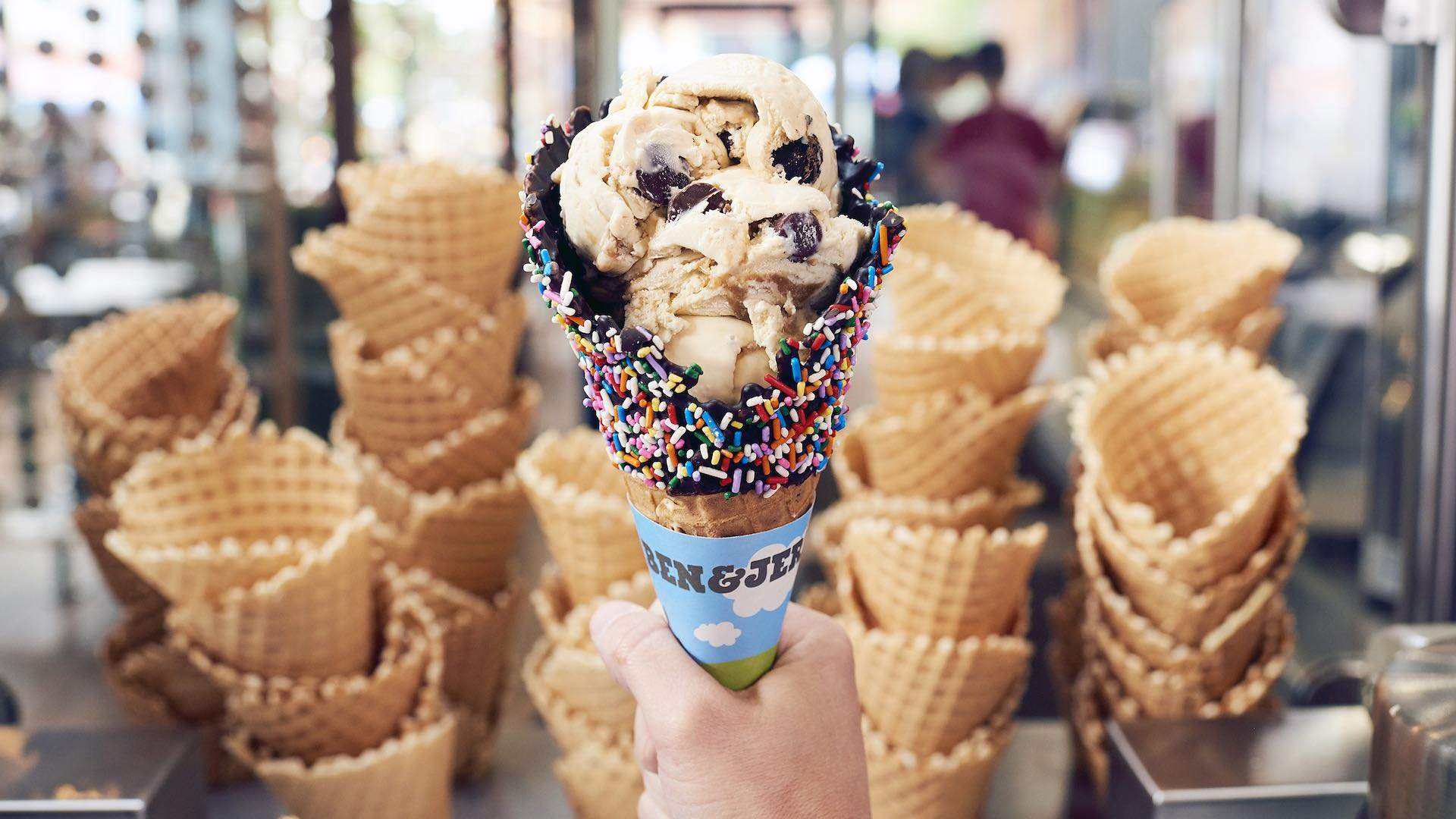 There are 30,000 prizes waiting to be claimed in New Zealand and across the ditch. Get in quick though — given that our timezone is ahead of our Australia's, Kiwis can be the first to claim a prize.
By signing up, you won't just get to spin a wheel. You'll also receive ten brownie points for every dollar you spend that you can redeem on Ben & Jerry's goods, as well as the ability to impress your next ice cream date by jumping the queue and ordering ahead via click and collect.
Prizes are redeemable at Ben & Jerry's stores in Ponsonby, Mission Bay, Commercial Bay, Wellington, Wellington Airport and Christchurch via click and collect. For more information, and to sign up to Inside Scoop and get your spin of the wheel, head to the website.