Tomboy Cakery
Bringin' cake to the people.
Kate Marinkovich, the effervescent lady behind Tomboy Cakery is bringin' cake to the people. From her newly-opened little spot on Marjoribanks street in Mt. Vic, she's orchestrating a dream she's had since she was a little girl. The soft interior of rose gold and copper, the warm scent of newly baked brioches and magnificent cakes, the bouquets on the table and a soundtrack that can vary from jazz to KT Tunstall is enough to make you want to drop out of your life pursuits and start baking.
"When I was seven I decided I wanted to have a banana café, and I mean legit, everything was banana. Banana smoothies, sundaes, everything like that. And it's kind of evolved from that. I've sort of focused my career on chasing that dream." From her first job with Ruth Pretty catering at age 14, to a stint on room service at the Four Seasons ("I once had to go into Jay Z and Beyoncé's room! Ridiculous"), she's chased every aspect of the hospitality industry in order to gain the experience to be able to execute Tomboy the way she'd like. 
Fast forward to last October, and Kate was heading up the bakery at Prefab. She decided to quit her job and take the time to be a mum (the cakery is named for her son, Tom) and formulate her business plan. "I needed to distance myself and just try and work out my own business for myself— it was something I needed to do on my own." 
When Kate says she did it on her own, she means it—with a little help from her friends here and there. There's a strong sense of communing within Tomboy, kind of like sitting around with your friends at the table in Kate's kitchen. "I want people to feel like they're coming into my house. The interior is so fun and homely, it's beautiful and feminine but still has some masculine presence—I want the dudes to come in here too! I want them to come in and I want to feed them and feel comfortable." It's a simple wish but so important to the environment of the cakery, which truly feels like a home away from home with its lush furnishings, exposed brick wall and bunches of flowers and Dominion Posts strewn around the table.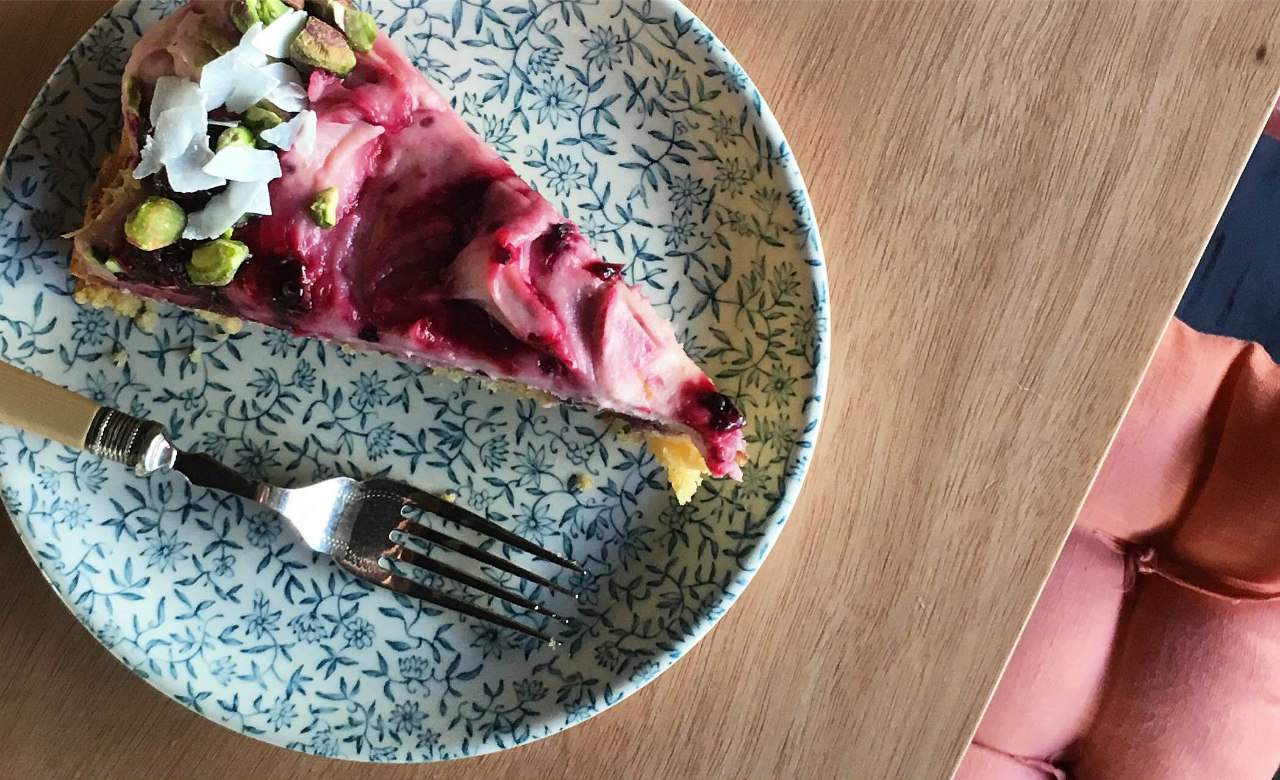 And the cakes—oh, the cakes. Kate's creations are truly luscious, their flavour combinations thoughtfully composed. Laden with fresh flowers, jammy drips and natural decoration, they truly fit within any occasion—"for birthdays, weddings… divorces, I don't know… whenever you just want a cake, basically." Tomboy doesn't conform to a genre—with constant ideas floating around for its expansion. It's an evolving thing. "There's a lot to do, and there's a lot that I want to do. It's coming about really organically." The cakes are available to order via the Tomboy website, along with a host of delish flavours such as lemon almond meringue, beet velvet and dark chocolate buttermilk. Ideas for supper clubs, book clubs and more evening things are also in the pipeline for the cakery. "I just really want to sell rosé!" Kate laughs.
The small scale of Tomboy at the moment is undoubtedly part of its charm. A mindful use of organic, seasonal ingredients and the truly homegrown nature of the cakery is the perfect spot for those cake fiends of Wellington and a beautiful labour of love for Kate, who is totally in her element—"I'm just cooking for friends, all the time!"
Keep up with Kate's cakes and more Tomboy adventures over on their 'gram. 
Food & Drink

Friday, May 6 - Saturday, July 9

The Realm Restaurant & Bar