If the stitching on a new sneaker makes your pulse quicken, if you spend hours scouting that hard-to-find colourway of your favourite pair of kicks to round out your collection, if you wake up every morning and check your inbox to see if that new drop is instore, let me diagnose you right here and now: you're a sneaker addict.
At snkr, the new kid of sneaker stores on the block, you'll feel included and understood. It's a store that lets sneakers sing- their extensive collection of top-level product includes brands such as Nike, adidas and New Balance. Their team of fellow sneakerheads know exactly what they're talking about- and they'll be the first to let you know of any new releases or pairs you just need.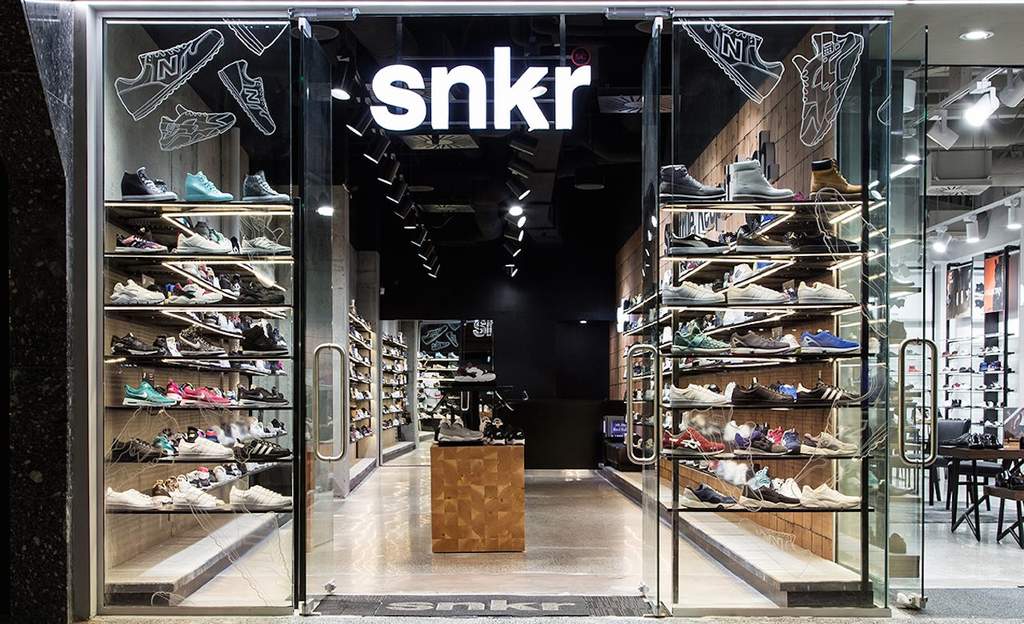 The store is clean, minimal and pared back in order to let the sneakers truly look their best. Superstars cohabitate with tubular runners, Air Force 1s laid out with that must-see Chuck II collection. With a snappily-curated selection and a range of both niche, classic and the newest advanced styles, it's a haven in which you can truly let your sneaker addict flag fly.