TRAVEL & LEISURE
Five Reasons You Should Make the Trip to Queenstown Winter Festival This Year
The country's biggest winter celebration returns for 2018 with a snowy dog derby, wharf jumping, a budgie run, live music and an open-air street party.
Five Reasons You Should Make the Trip to Queenstown Winter Festival This Year
The country's biggest winter celebration returns for 2018 with a snowy dog derby, wharf jumping, a budgie run, live music and an open-air street party.
---
in partnership with

One of the country's biggest winter celebrations, Real Journeys Queenstown Winter Festival, will return for its 44th year this June. Across four days, the picturesque resort town will come to life with an all-Kiwi music lineup, late night comedy, fireworks and plenty of opportunities for you roll around in the frosty white stuff. This year's festival also offers a fresh approach with new host mountain Cardrona becoming the headquarters for the annual dog derby, snow tubing, a snow skate slalom and heaps more hands-on experiences. For those looking to escape the boring room temperature climate of the north, here are five reasons why you should make the trip to Queenstown this winter.


WELCOME THE FESTIVAL WITH A BEAUTIFUL TORCHLIGHT PROCESSION
In line with Māori New Year, Matariki, a torchlight procession, will open the festival on Thursday, June 21. Anyone and everyone is encouraged to register for a fire torch and join the massive twinkling tour of the streets. The guided procession will start at Earnslaw Park before coming to an end along Marine Parade where participants will be greeted by a fleet of traditional waka ama on Lake Wakatipu and a breathtaking Māori powhiri.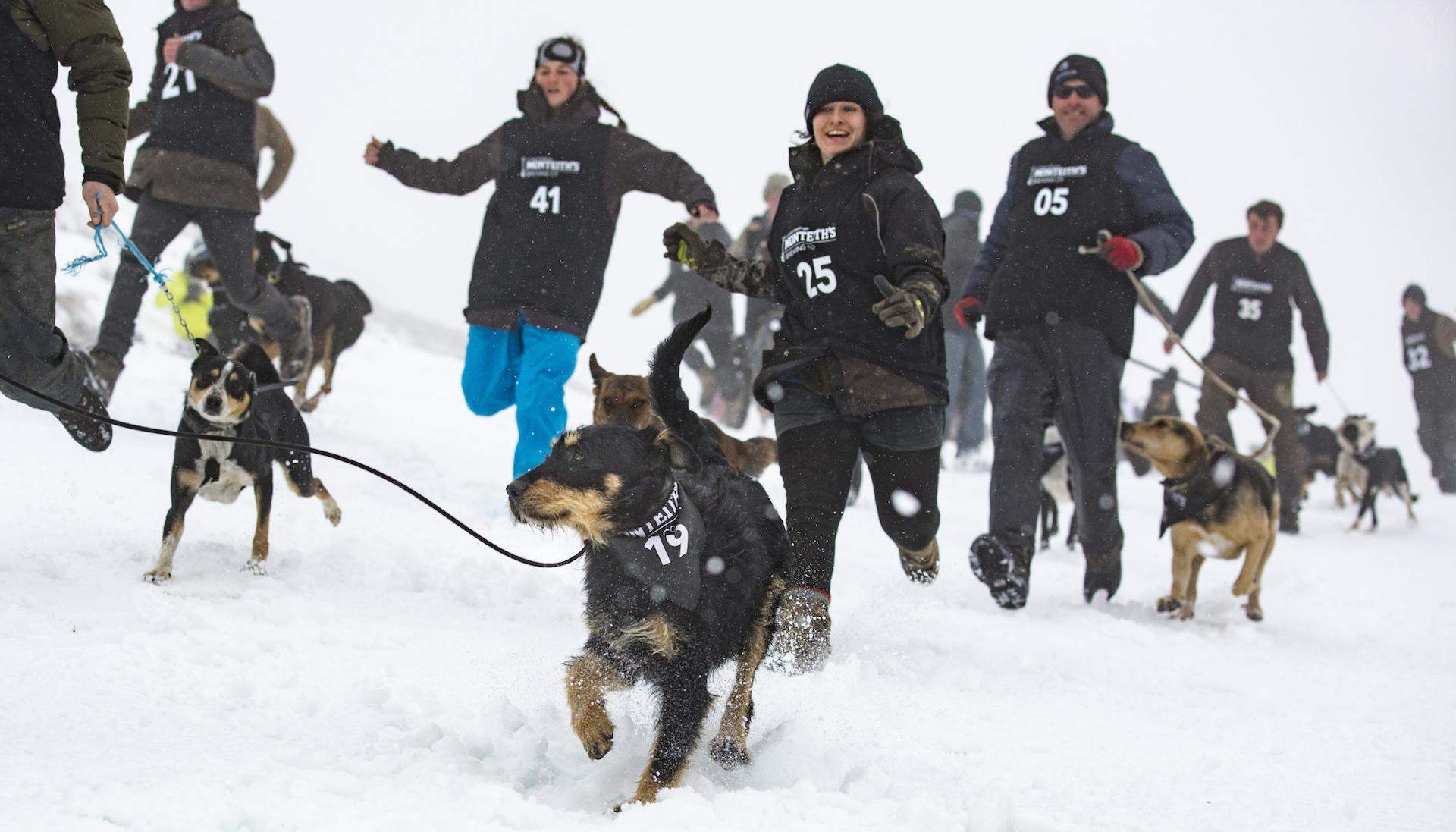 GET SNOWY WITH PUPS AT THE NEW HOST MOUNTAIN
Found along the rugged Crown Range, Cardrona has been unveiled as the new host mountain for 2018. The alpine resort will become ground zero for those looking to get knee deep in powder during the festival. The new mountain village experience will be the place to catch the ever-popular Monteiths dog barking contest and dog derby, where human and canine race across the snow to claim the grand prize and barking rights — entry also comes with a feast of burgers and beer. Elsewhere, festival-goers can hit the slopes or take part in snow tubing, snow cycling, Macpac Mountain Bikes on Snow, a snow skate slalom across the plateau and a recreational loop of the ski field as part of Macpac Tour de Cardies.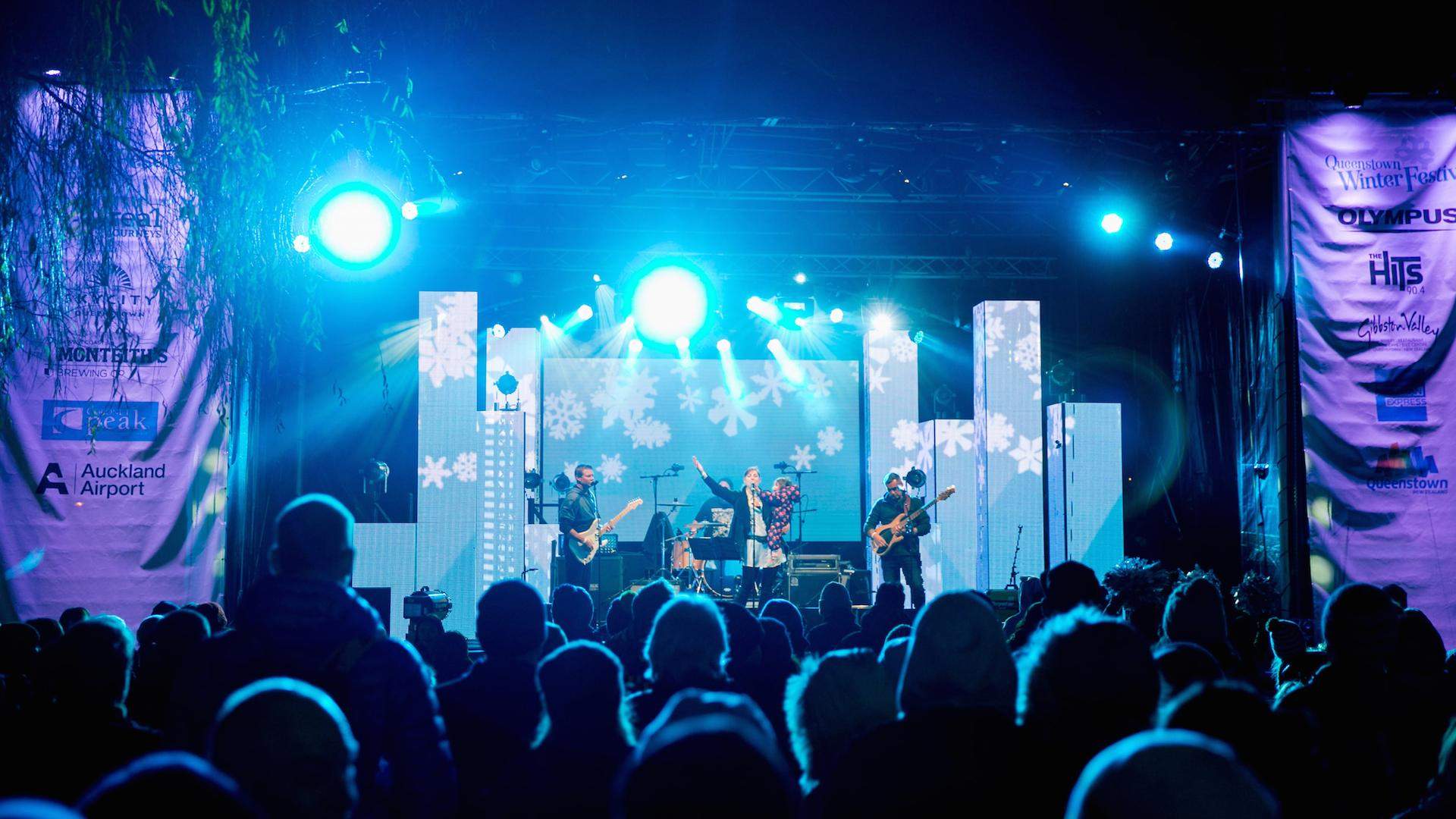 CATCH A LINEUP OF ALL-KIWI MUSIC
Music is a big drawcard of this year's festival with a 100 percent Kiwi music lineup performing across Queenstown. The main Bath House stage will be set against the backdrop of Lake Wakatipu, offering postcard views while you soak up free performances from the likes of Tiki Taane, The Black Seeds and The Feelers as part of their 25th-anniversary tour. Two new live music venues have also been added to host the crammed lineup. Queenstown's Memorial Centre and The Sherwood Hotel will be the spots to see Nadia Reid, Hollie Smith and Yoko-Zuna. See the full music lineup here.


JUMP OFF A WHARF, GO RAFTING, HIT A STREET RAIL
It's called New Zealand's adventure capital for a reason. Of course, there is bungeeing and skydiving, but for those who would like to throw themselves in the deep end — literally, you can hurl yourself off a wharf — the iHeartRadio Day on the Bay is the place to be. The adrenaline-head's day out will see costumed participants pop manus into the ice-cold lake as part of The Hits 90.4 Birdman, brave souls tackle an obstacle course and sprint through freezing temperatures in nothing but budgie smugglers at the JUCY Undy 500; teams battle it out in inflatable vessels during Go Orange Ripper Rafting, and boarders strutting their stuff on a street rail at The Legends of Steel. All are open for participation if you have the spirit, and something warm to put on afterwards.


WITNESS A HUGE FIREWORKS DISPLAY
It wouldn't be a winter festival without a massive fireworks display lighting up the heavens over Lake Wakatipu. During the open-air street party at the Festival Village on Friday, June 22, there will be a free display of pyrotechnics along with music acts, festival bars and street food all set up around the bay. You can expect to see Auckland electronic pop producer Maala, chill-pop supergroup Leisure and genre-mashing duo Shaka Loves You all taking the stage in the heart of the village and keeping you dancing through the night.

Real Journeys Queenstown Winter Festival takes place in Queenstown, New Zealand from June 21–24. See the full lineup and snag tickets here.
Published on May 25, 2018 by Stephen Heard