Five Scenic Cycling Trails to Hit on the South Island
Soak up the stunning scenery of the south on two wheels.
With a network of cycling trails that extend the length of the country, New Zealand has recently positioned itself very squarely at the forefront of cycling destinations around the world. And the South Island alone has more fantastic trails than spokes on a wheel, allowing you to discover the stunning and varied scenery that makes cycling in these regions a joy.
While there are challenging trails for the bona fide bikers, if you're more into checking out the scenery at a leisurely pace with the wind in your hair and enough breath to chat with your companions, here are some suggestions that don't involve downhill-heart-in-your-mouth type adventures. Here are five scenic cycling trails suitable for, well, pretty much everyone. 

QUEEN CHARLOTTE TRACK, MARLBOROUGH
The 70-kilometre Queen Charlotte Track has long been a favourite hiking trail for locals and tourists alike because of its spectacular beauty, the many accommodation options along the way — camping, bed and breakfast and high-end resorts — and because of the bag-carrying service offered. Though the track was purpose-built for cyclists and walkers, it's a single track, which means that it can be a bit rough in places. Also, you'll need to look out for tree roots, rocks and mud if it's been raining. But don't let that put you off, cycling through native beech forest, stopping in at the many tiny bays along the way and getting up close to New Zealand's fauna is an unforgettable experience. Cycling the whole track can take up to three days, with a boat ride at the end to take you back to Picton, or you can pick and choose sections to easily do in a day.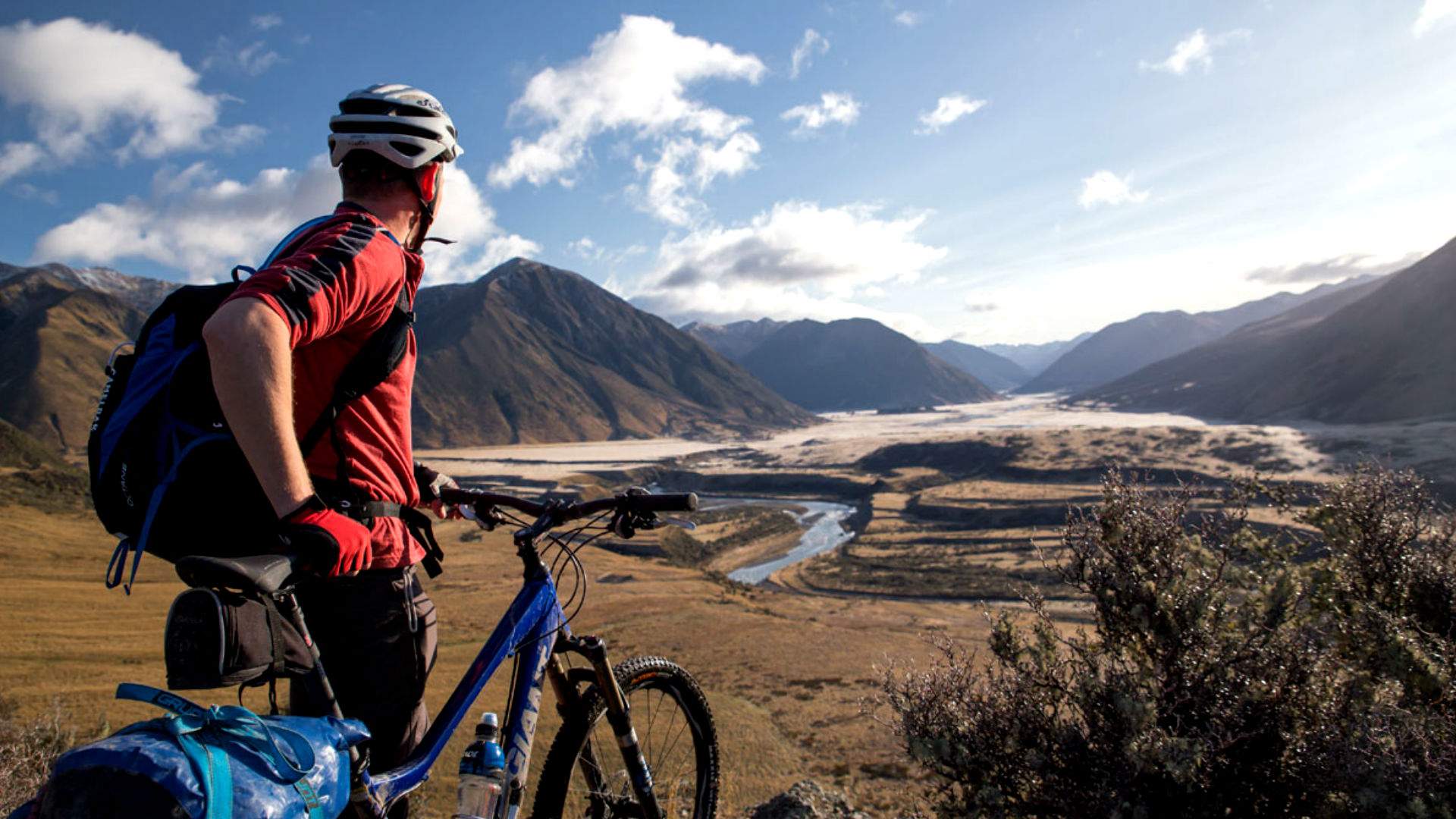 ST JAMES CYCLE TRAIL, CANTERBURY
The St James Cycle Trail passes through St James Station, near the alpine spa village of Hanmer Springs. Now a conservation area, this land was one of the largest operating cattle and sheep stations in New Zealand for almost 150 years. The total length of the trail is 64 kilometres, and it offers incredible vistas including mountain peaks, rivers, high-country lakes, alpine meadows, subalpine beech forest and grassy river flats. While this is a mixed grade track and some sections could prove slightly challenging, it's a great way to get a real appreciation for New Zealand's outback. If you have limited time, there are some shorter options within the trail. And with its proximity to Hanmer Springs, what could be better than a soak in the hot springs once you've conquered the cycle trail?


CLUTHA GOLD TRAIL, OTAGO
The Otago Central Rail Trail was one of the South Island's first great cycle trails — it follows 152 kilometres of the old gold mining railway and is the track everyone talks about. But, there are other neighbouring trails well-worth considering. Slightly shorter at 73 kilometres, the Clutha Gold Trail is a one-way track that starts at the Lake Roxburgh dam and runs through the heartland of rural South Island, along steep gorges, through an old tunnel and ends up in the gold mining town of Lawrence. The track itself is smooth and allows for easy riding, but there are enough ups and downs to work up an appetite for some handmade chocolates and pastries from The Lawrence Mint on the main street of Lawrence. While it's beautiful all year round here, in autumn when the leaves change colour, this trail brings a whole new meaning to the gold in its name.

GODLEY HEAD, CANTERBURY
With mellow flowing trails and amazing views over Christchurch and Lyttelton Harbour, this half-day ride is super close to Christchurch and an easy way to get a great view of the city. The single track shared with runners and walkers will take you up along the crest of an ancient crater rim and across tussocky grassland towards the headland and the remnants of WWII gun emplacements. There is also the option here to take the Anaconda and do a bit of downhilling if you so desire. On a good day, you can look north along the beach to see the Kaikoura Range.

OPARARA VALLEY, WEST COAST
About an hours' drive from Westport in Karamea is the entry point for the South Island's West Coast and the Kahurangi National Park — New Zealand's second largest National Park, which features a wide range of landforms and ecosystems you'd be hard pressed to find anywhere else. Here, 27 kilometres of old logging roads have been revamped into the K Road Track — and it feels a lot like the set of Jurassic Park. The verdant nikau palms and towering rimu trees make it easy to believe that this area was once the stomping ground of giant moa and other now-extinct species. Keep your eyes peeled for wekas, one of New Zealand's flightless birds. It has brown plumage and is about the size of a chicken — and trust us, it's super cute.
Start planning your trip to New Zealand's south with our guide to the South Island journeys to take here.
Introducing Concrete Playground Trips
Book unique getaways and adventures dreamed up by our editors