TRAVEL & LEISURE
How to Spend 48 Hours in Munich
Make the most of your whirlwind trip in the Bavarian capital.
How to Spend 48 Hours in Munich
Make the most of your whirlwind trip in the Bavarian capital.
Bavaria's capital, Munich, is best known as the home of Oktoberfest. The event annually attracts more than six million people looking to let their hair down and get amongst the region's rich beer culture — this year attendees consumed more than seven million litres of the frothy stuff produced in accordance with Bavarian purity law.
At the other end of the scale, the city is also home to centuries-old baroque palaces, stunning Asian fusion restaurants and one of the world's biggest urban parks. Together, all of the above make Munich one of the world's most liveable cities. For those with limited time, the city's accessible public transport makes it a breeze to tick off all the good bits. To save even more time, here's how to spend 48 hours in Munich.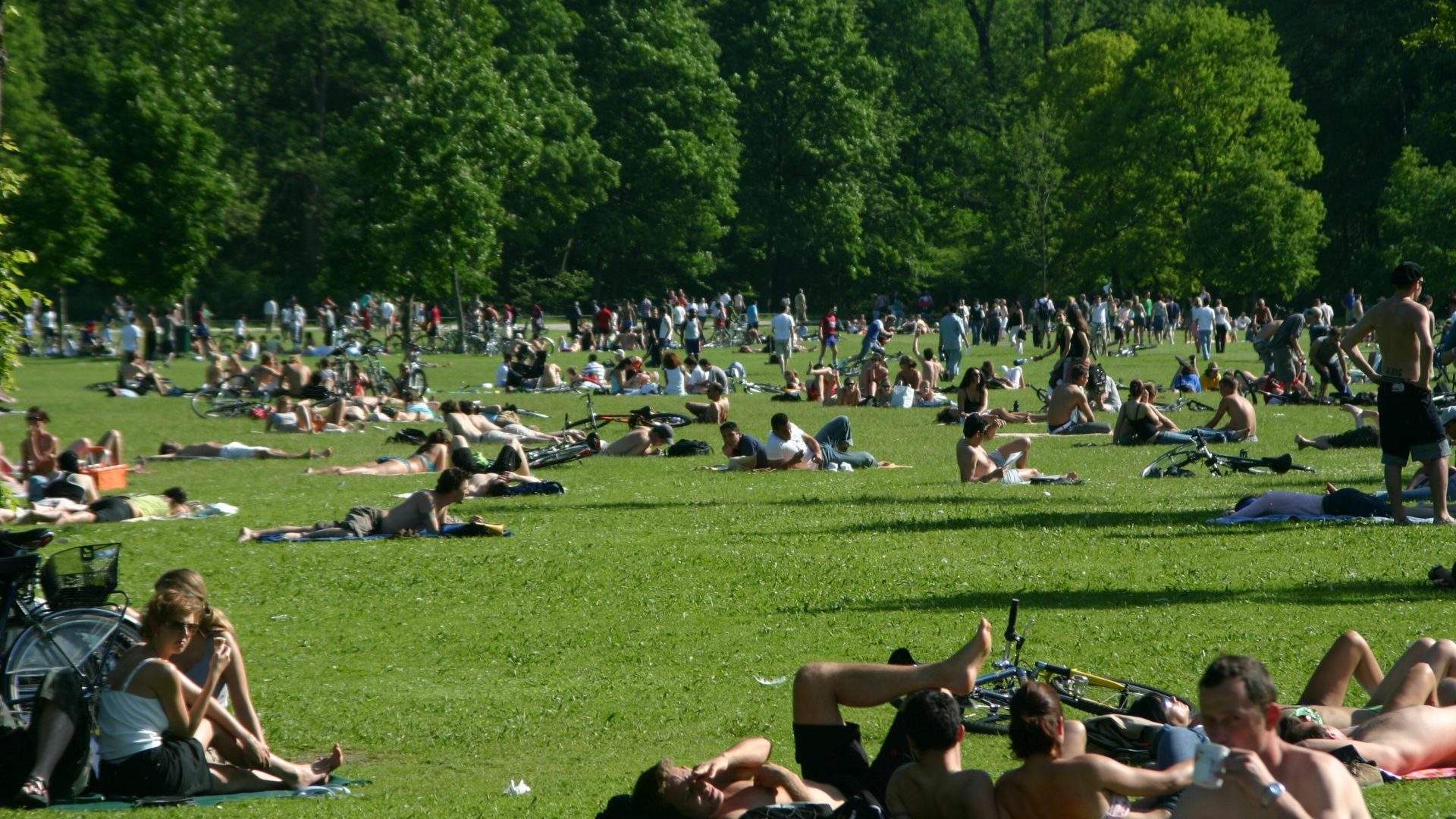 SEE AND DO
The Englischer Garten is 900 acres of sprawling green — making it one of world's largest urban parklands. Visitors to the massive space — which stretches from the city centre to the northeastern city limits — have the choice of popping by a Greek-style temple, relaxing beneath a 25-metre-high wooden Chinese tower, catching a concert in the openair ampitheatre or surfing one of the park's artificial streams. It really has it all.
As well as being known for its output of beer, Munich is also is recognised as the 'city of art'. For a look at the local output, the former residence of celebrated portraitist Franz von Lenbach, the Lenbachhaus, is lavishly decorated in various historic styles. The renovated gallery contains a variety of works by Munich painters and contemporary artists, including work from nineteenth-century Munich, late Gothic paintings, expressionist artists and a piece seized by Nazis in the 1930s. Elsewhere in Kunstareal (the 'art area') is Neue Pinakothek which focuses on art of the 19th century, from German Realism to French Impressionism and early Art Nouveau.
In the heart of the old town is an over-sized openair market and square where locals and visitors alike congregate to peruse stalls and shops hawking flowers, spices, cheese, fish and, of course, steins of German weiss beer. In walking distance to major tourist attraction Marienplatz, Viktualienmarkt is shaded by trees and comes with large sharing tables to enjoy your finds.


EAT AND DRINK
With Oktoberfest one of the major draw cards in Munich, it'd be rude to sample the goods in one of the many beer halls in the city. Hofbräuhaus am Platzl is the largest tourist attraction beside the festival itself — the 500-year-ago institution is open 365 days a year and uses original brewing recipes handed down by the Duke of Bavaria. It's also claimed that Mozart wrote his opera Idomeneo from the comfort of the tavern. Settle in at one of the long wooden tables, wrap your hands around a litre-sized stein of the world-renowned Hofbräu beer and fill your belly with traditional Bavarian fare including bratwurst, currywurst and oversized pork knuckle — the perfect drinking fodder.
You will likely smell Augustiner-Bräu before you notice it. The giant brick building and neighbouring beer hall is the oldest independent brewery in the city, founded by monks in 1328. Follow the whiffs of yeast and malt to the huge open-plan hall where you will be served massive portions of traditional Bavarian cuisine. Soft pretzels await on the shared wooden tables and you can wash it down with freshly brewed beer pumped directly across from next door. Its pumps out 1.2 million hectolitres of the stuff.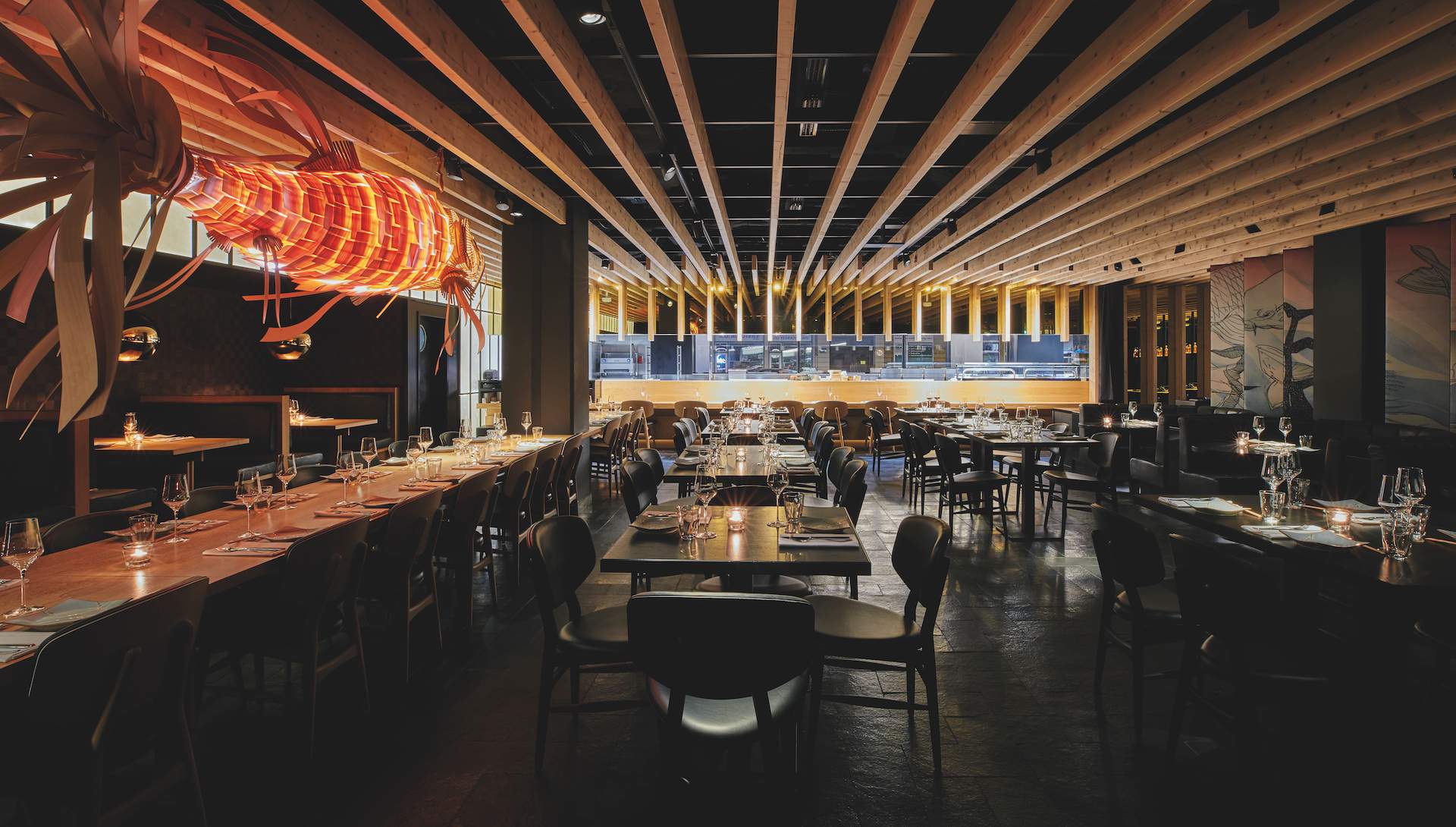 It's not all about Bavarian cuisine in Germany's second biggest city. IZAKAYA has been called one of the best Japanese fusion restaurants in Munich, and for good reason. Attached to the modern boutique hotel Roomers, the restaurant serves up pan Asian cuisine with a South American twist. The dining room follows the same hypermodern ethos of the hotel with intimate dimly lit booths, a 360-degree black-stained bar and a large oversized wooden fish hanging from the ceiling.
You'll need to dig deeper in your wallet to sample the contemporary menu which lists sharing tapas like zucchini tempura with jalapeno dip, platters of sashimi, scallop and truffle shu mai, and deconstructed strawberry cheesecake with basil ice cream. In the drinks department, it might well be the only restaurant in all of Bavaria without beer on tap. Instead, direct your eyes to the cocktail list. Our pick is the El Gringo, a stiff drink similar to an old fashioned but with notes of honey and smoke.


WHERE TO STAY
From Gekko Group comes the incredibly slick luxury hotel, Roomers. Located on the outskirts of the central city in the lively Westend, this boutique property is in the perfect position for a lavish overnight stay, and worth visiting alone to look inside the hidden 1960s-inspired red function room. From the extravagant lighting displays strung around the property to the juxtaposition of natural materials and the giant bright yellow giraffe sculpture, every corner of the avant-garde hotel has been considered by Dutch design house, concrete.
Checking in you will be given the choice of water, wine or vodka, while free jars of candy are on hand to be devoured in the lobby. Through the upper corridors, it's back on black on black, with dim lighting features signalling each room. Inside, the modern touches continue with sleek digital light fittings, gold and silver ornaments, plush wine glasses and high-end bluetooth speakers.
For more grandeur touches, head below ground to the luxurious spa area which hosts a narrow infinity pool lined by blue velvet loungers and curtained off private areas. Those inclined to workout on holiday will have the option of new equipment and stepping into an all-black boxing ring. The property is approachable luxury at its finest.


GETTING THERE
Singapore Airlines flies to Munich from Auckland, Wellington and Christchurch by way of Singapore. With two ten-hour flights, the airline's Premium Economy Class cabin serves as a comfortable upgrade option for the long haul. As well as receiving royal treatment throughout the journey — from priority check-in and boarding so you can skip the queues — the cabin includes seating which reclines up to eight inches (20 centimetres) for the ultimate snoozing position. For further comfort, additional features include a calf-rest and foot-rest built into the seat, plus accessible power and USB ports so you land with plenty of juice in your device.
More than 1800 entertainment options — including the latest films, television shows, music, games and apps – can be found on the 13-inch touchscreen monitor, and with noise-cancelling headphones provided for the journey, you'll have plenty to keep you occupied without distraction.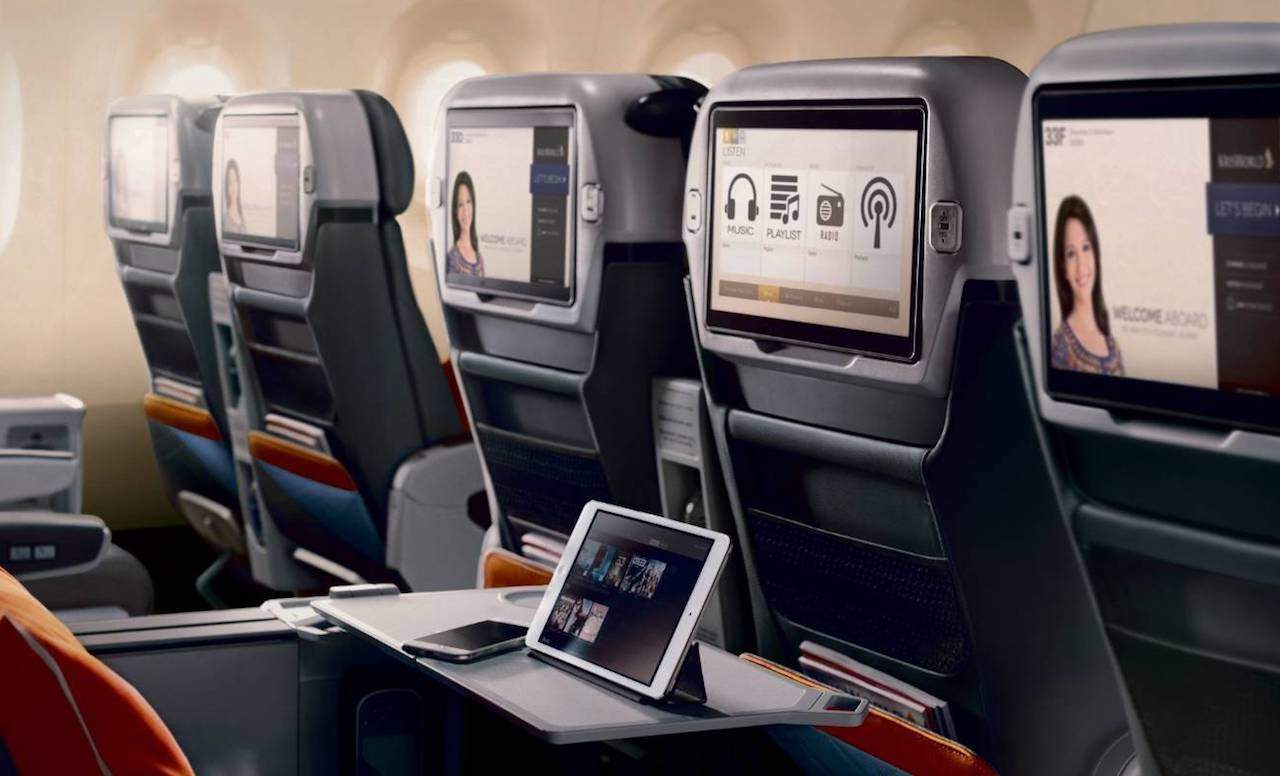 And dining at high altitude no longer means settling for cold bread rolls and overcooked pasta; the upgraded cabin class also enables passengers to pre-book restaurant-quality meals created by a panel of top chefs. For Book the Cook, eight world-renowned chefs have lent their talents in the kitchen to serve up dishes inspired by their own culture and experiences. Flavour explosion dishes available to be booked up to 24 hours before departure include pan-roasted free range chicken breast in red wine sauce, duck breast cooked in Thai red curry, prime beef fillet with herb butter and green beans wrapped in bacon, and wanton chicken noodle soup.
To complete the ultimate inflight meal, travellers can enjoy champagne or try a selection of wine varietals tested under cabin pressure by a panel of experts.
Premium Economy Class is available on every Singapore Airlines flight from New Zealand. Baggage is also increased to 35 kilograms so you'll have no excuse not to bring home a personalised beer stein from your journey. The airline operates flights to Singapore from three New Zealand airports — Auckland, Wellington and Christchurch — with more than 100 connecting destinations to choose from.
Published on August 30, 2019 by Stephen Heard