TRAVEL & LEISURE
Six NZ Eco-Tourism Experiences If You Want to Make a Difference While Travelling
From urban wildlife eco-sanctuaries to suspended forest tree walks, here's how to make your next adventure count.
Six NZ Eco-Tourism Experiences If You Want to Make a Difference While Travelling
From urban wildlife eco-sanctuaries to suspended forest tree walks, here's how to make your next adventure count.
There's more to travelling than bathing in a natural cliff-side infinity pool — also known as someone's drinking water. In Māori culture the term 'kaitiakitanga' means guardianship and protection, of the sky, the sea and the land. With international travellers currently banned from entering our stunning nation there's an opportunity to grasp that world view, support responsible domestic travel and help to protect our 'Pure New Zealand' slogan. From wildlife eco-sanctuaries to suspended forest tree walks, here are six operators providing one-off experiences and giving back to the land.

WANDER AROUND AN URBAN ECO-SANCTUARY
Wellington's Zealandia was named one of TIME's Greatest Places for 2019 — and for good reason. The 225-hectare site is the world's first fully-fenced urban eco-sanctuary, with an extraordinary 500-year vision to restore its forest and freshwater ecosystems as closely as possible to their pre-human state. The conservation project has reintroduced over 20 species of native wildlife back into the area, some of which were previously absent from mainland New Zealand for over 100 years. As well as helping to support the program a visit to the eco-sanctuary will give you the opportunity to spot native species like kākā, kākāriki, takahē, tuatara and kererū.


ZIPLINE THROUGH A VIRGIN NATIVE FOREST RESERVE
Rotorua Canopy Tours offers high-flying journeys through the trees. Found at Dansey Scenic Reserve, a virgin native forest reserve just outside of Rotorua, the company offers New Zealand's only native forest zipline canopy tour. The Ultimate Canopy Tour is a three and a half hour experience which includes a 400-metre zipline, a 50-metre high suspended cliff walkway and an 18-metre controlled abseil. As part of conservation efforts, the company has trapped over 250 hectares of the forest, helping to rid the area of pests and allowing native animals like the long-tailed cuckoo, rare striped skink, tom tit and North Island robin to flourish.


NAVIGATE THIS SUSPENDED FOREST TREE WALK
The Redwoods Treewalk is a 700-metre-long experience in the heart of Rotorua's Redwood Forest. eco-tourism tree walk consists of 28 swing bridges navigating 27 majestic Redwood trees that are more than 118-years-old. The walkway, which floats between six and 20 metres above ground, presents an elevated view of the forest below and treetops above. By night, 30 lanterns designed by low-impact designer David Trubridge illuminate the experience and provide a stunning photo opportunity. The company has also undertaken the planting of several hundred native New Zealand ferns around the walk to improve the forest environment.


CRUISE TO AND PLANT A TREE ON A REMOTE ISLAND RESERVE
Lake Wanaka's Mou Waho Island is a predator-free reserve which is home to the rare flightless Buff weka — a species which has been extinct on the mainland since 1920. Eco Wanaka Adventures offers a cruise on the lake followed by a one-hour return guided bush walk, which takes you up to another lake right on top of the island. The operator also offers 'high tea' on top of the island, where you can drink up the provided refreshments and panoramic views of the Southern Alps. As part of the eco-experience, visitors are invited to plant a native tree on the island.


GET UP CLOSE TO LITTLE BLUE PENGUINS
Oamaru Blue Penguin Colony is where you can get up close and personal with a natural colony of the smallest penguin in the world. From a purpose-built grandstand you'll witness the pint-sized blue penguins return home from their day's fishing, make their way onto the beach and cross into the colony. The experience includes commentary about the lives of the penguins. Not only will the ticket fee allow you see the penguins from about 10-15 metres away, but it will help support long-term conservation and research, including the rehabilitation facility, predator trapping and education and advocacy programs.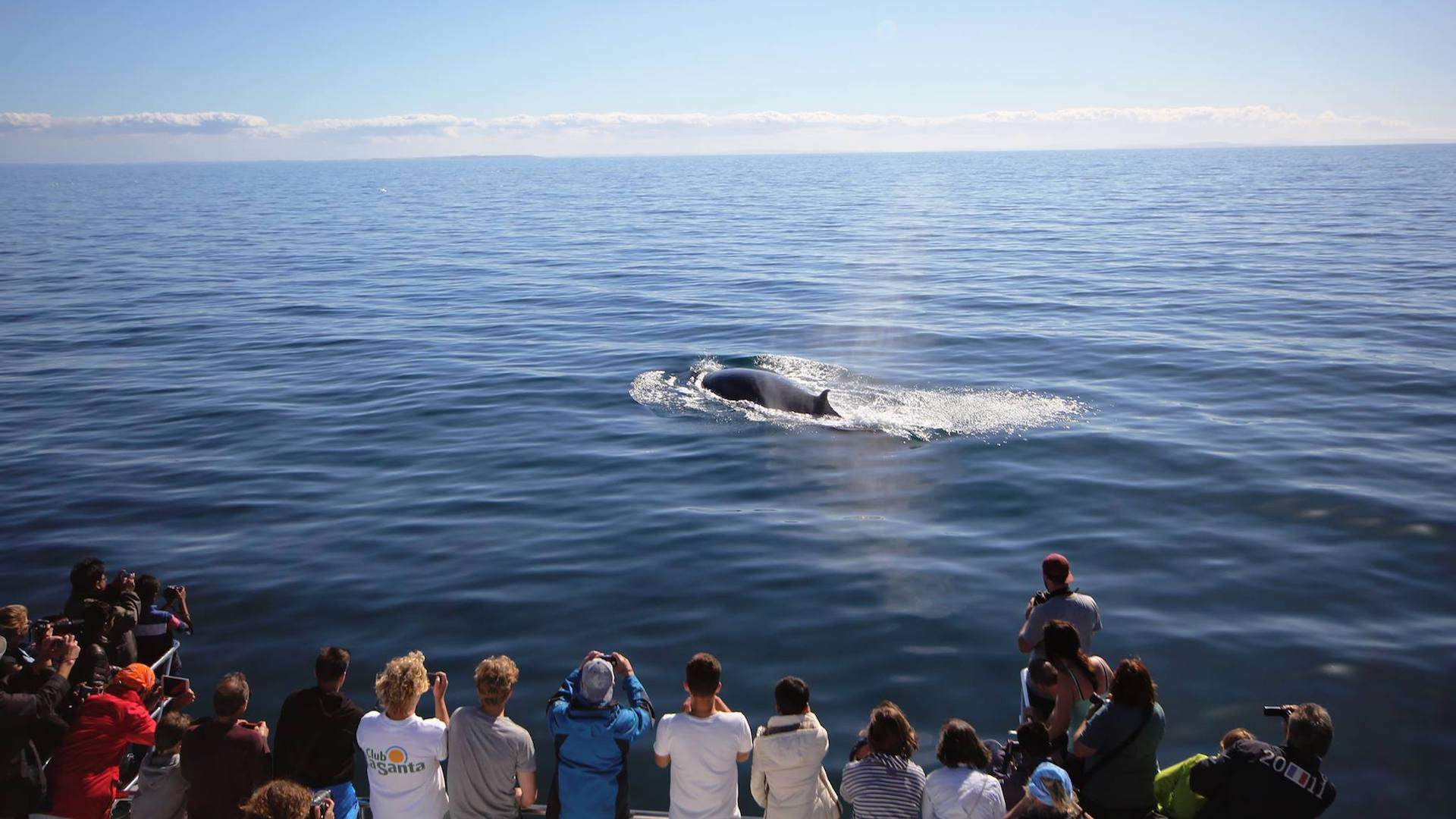 SPOT MARINE LIFE ON A RESEARCH VESSEL
You don't need to visit the South Island's east coast to go whale spotting. Leaving from the Viaduct Harbour, the Auckland Whale and Dolphin Safari promises encounters with New Zealand marine wildlife including whales, dolphins, seals and rare seabirds. A trip on the 65-foot research vessel directly contributes to protect the local marine environment, with proceeds going towards marine mammal research and the protection of the Hauraki Gulf Marine Park. Auckland Whale and Dolphin Safari also works with the Department of Conservation (DOC) and universities to conduct vital research during its tours. You can expect the marine researchers to share some of their knowledge during your tour.
Top image: Auckland Whale and Dolphin Safari.
Published on July 01, 2020 by Stephen Heard