TRAVEL & LEISURE
Six of Wellington's Best Hidden Gems According to Garage Project's Jos Ruffell
The co-owner of the city's most prolific craft brewery shares some of his favourite places to find inspiration across Wellington.
Six of Wellington's Best Hidden Gems According to Garage Project's Jos Ruffell
The co-owner of the city's most prolific craft brewery shares some of his favourite places to find inspiration across Wellington.
---
in partnership with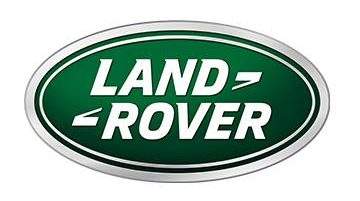 Our stunning capital is regularly listed among the most liveable cities in the world thanks to its walkability, high concentration of superb eateries and the glorious coastline just a short drive away. But where do you go when you feel like you've done it all?
We chose to ask one of Wellington's most familiar faces: Garage Project's co-founder Jos Ruffell. Starting with only a handful of employees, the Aro Valley craft brewery has since grown a lot and has garnered quite the reputation.  But even now, with over 50 beers and wines to choose from, the range still rings true of Jos's love of all things local.
Never without his two faithful Huskador pooches, Jos is always heading out of the grey and into the green whenever he can. Zipping from place to place in a Range Rover Evoque, Jos goes from inner-city living to exploring some rugged landscapes smoothly. Finding inspiration in the highest points of the Brooklyn wind turbines, the peaks and valleys of New Zealand's mountains or watching the golden orb at the end of summer.
We've teamed up with Range Rover in celebration of its new ultra-chic model. Down to the smallest detail, like flush deployable handles and seating made from premium wool and eucalyptus fibre blends, the Evoque is a car designed for urban lifestyles, but with the power to take you on any adventure. So you can zip from an unassuming central city music venue to a secluded fur seal colony within a weekend.
Discover some of Jos's favourite hidden gems around the city, then see Jos zoom around in his Evoque, visiting his favourite spots around town in the video below.



THE CHOCOLATE FISH CAFE, MAUPAUIA
The Chocolate Fish is the ultimate Kiwiana cafe, but driving past you'd never think to look inside. Tucked away on a grassy inlet on Shelly Bay's notoriously winding road, the cafe has warm, hearty meals, pumping music and magnificent views of the coastline. Jos makes a point to stop here when driving back from the airport. "It's a must-do when we have friends and guests coming in. We give them a proper appreciation of where we are."


RED ROCKS RESERVE, OWHIRO BAY
Red Rocks Reserve is one of Wellington's most exciting spots, attracting thousands of tourists, locals and even fur seals every year. Popular with cyclists, runners and climbers alike, Red Rocks is one of Jos's favourite places to escape the city. In fact, Garage Project has even named a beer after this destination, so it's clearly a pretty inspiring spot. Just a short drive from Wellington, it's the perfect excuse to take your Evoque for an extended spin. Plus, as it's an all-wheel drive, it'll make for a smooth drive.



CAROLINE, TE ARO
One of the most hidden music venues in Wellington, Caroline sits unassumingly at the top of Manners Street. Perched at the top of the stairs is an open area of long wooden tables, perfect for sipping a pint and having a chinwag. As a big music fan, Jos stays up-to-date with the capital's happenings and helps out where he can. Most recently, Garage Project collaborated with Unknown Mortal Orchestra for New Zealand Music Month, delivering its farmhouse ale — Hunnybee. "There's a bit of excitement there because you don't know what's going to happen. It would definitely give a unique experience of the city."


NEWTOWN FRUIT AND VEGETABLE MARKET, NEWTOWN
Sometimes you just can't face the supermarket. On a Saturday morning, the Newtown Primary School playground comes alive with produce stalls, baked goods and the odd busker or two. Local produce is important to Jos, which is heavily reflected in Garage Project's work. "We go foraging a lot for our wild ingredients in our beers, we've got spots around the hills of Wellington that are really good. It's nice being able to go out and find things that you're going to bring back into the beer that you're brewing."
Plus, with the Evoque's spacious on the inside, streamline on the outside design, load up the car with all your fresh produce then zip to Black Coffee — a Havana-brewing, pinball-playing café perfect for any caffeine fiend like Jos.


TOI ART, TE ARO
Te Papa's interactive, regularly changing gallery — Toi Art — shows the best of the best in New Zealand. A colourful, engaging and completely free art space, Toi Art offers both locals and out-of-towners the opportunity to experience Kiwi culture in new ways. As an entrepreneur, Jos is always looking for inspiration (when he gets the time). "We're right in the middle of grape harvest, so we're non-stop running backwards and forwards. It's nice to escape for half an hour, here and there. It's a special thing living in Wellington."


MAKARA BEACH, MAKARA
When you live and work in the city, it can be hard to not keep responding to emails, texts and adding more to that never-ending to-do list. But for Jos, getting out to Makara Beach is an all-important priority. Spending time with his girlfriend and making sure his two Huskadors, Monte and Mila, are happy are top of his list each day.
"Driving up through the hills in Wellington is always great, through Island Bay, round the coast, Red Rocks, up through Brooklyn and over to Makara." A smooth ride in his Range Rover Evoque, with a boot big enough for the two Huskadors, the family finally finishes their evening at Makara. "The thing about Wellington is that you've got the coast, the hills and the harbour all so compact — you can find yourself in the middle of nowhere quite quickly but it's a short trip to get back to the brewery."


Check out more of Jos's hidden gems above, then discover your own hidden gems, unlock inspiration and go off-road with confidence in the new Range Rover Evoque.
Top image: Garage Project.
Published on June 06, 2019 by Florence Cohen