TRAVEL & LEISURE
The Not-So-Obvious Guide to Exploring Europe Next Year
Make your European getaway a little bit different with these seven left-of-centre authentic experiences.
The Not-So-Obvious Guide to Exploring Europe Next Year
Make your European getaway a little bit different with these seven left-of-centre authentic experiences.
in partnership with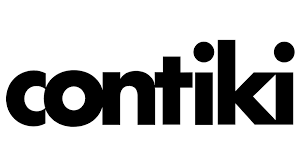 A European holiday is like a lavish exercise in dream fulfillment. For years, you've seen others galivanting around the continent through the teasing lens of social media. You've turned green with envy as friends share forced perspective photos with the Leaning Tower of Pisa and relayed their stories of drinking in a German beer hall, searching for the Loch Ness monster in Scotland or throwing tomatoes in Buñol. But, in 2020, it'll be your turn. And while it's perfectly fine to have all of the above on your bucket list, you may want to come home with an Instagram feed and memory bank filled with some less obvious experiences.
Together with Contiki, we've uncovered some of the best ways to step outside your comfort zone and make every single moment of your European adventure count. Read on to discover five ways to make your trip a little bit different  — from meeting locals and eating authentic food to uncovering the unique cultural gems that make a city special.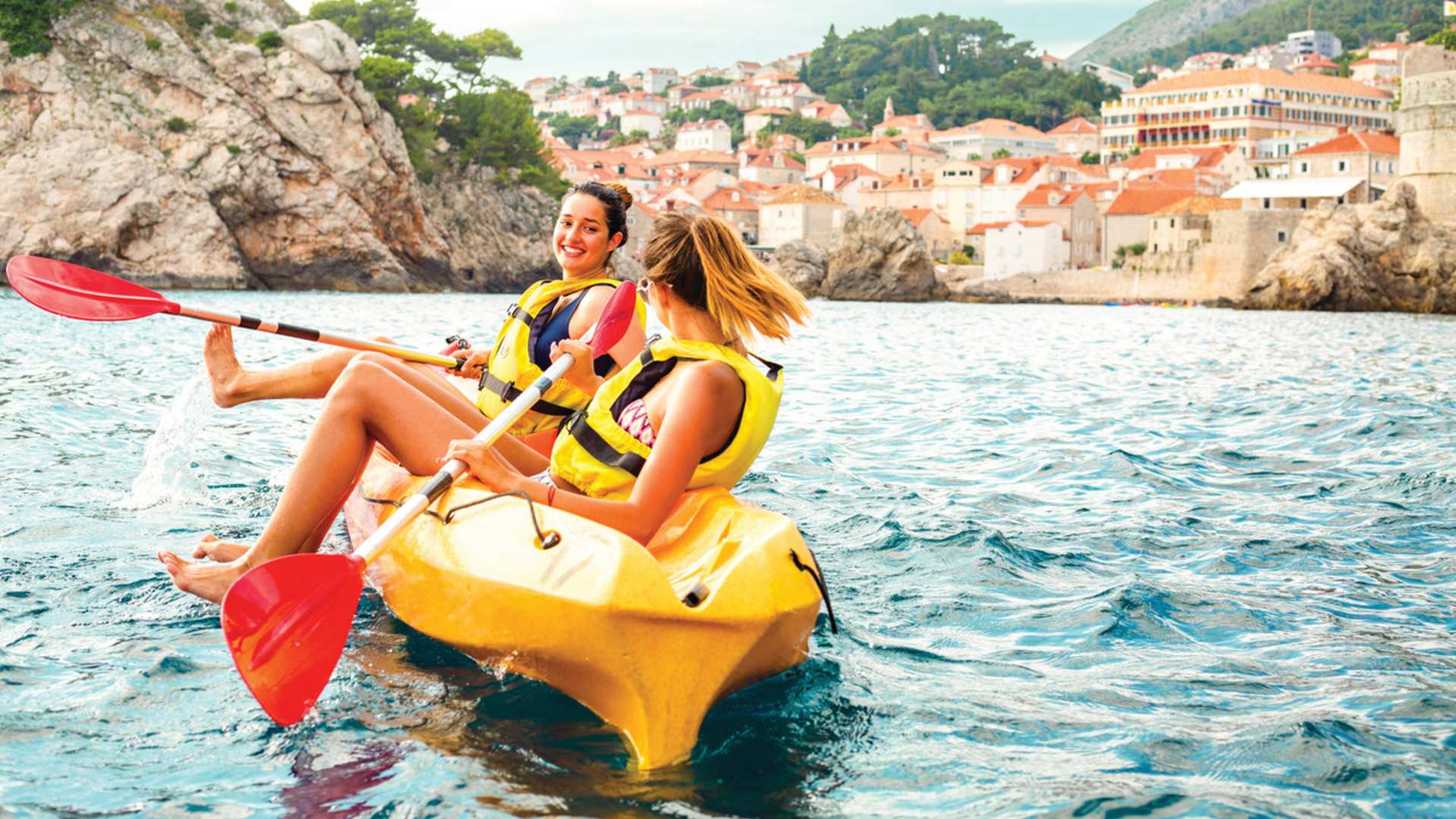 PADDLE AROUND DUBROVNIK'S CITY WALLS
The secret has long been out on Dubrovnik thanks to Game of Thrones and its runaway success. But on your next trip to Europe, you'll be able to get a different view of King's Landing with a kayaking tour along the base of the soaring limestone mountainsides. Undoubtedly one of the most stunning locations you'll find anywhere along the Adriatic coastline, Dubrovnik's surrounding sea provides an incredible vantage point to soak up the perimeter of the city walls as you experience the palaces and intricate facades from far below.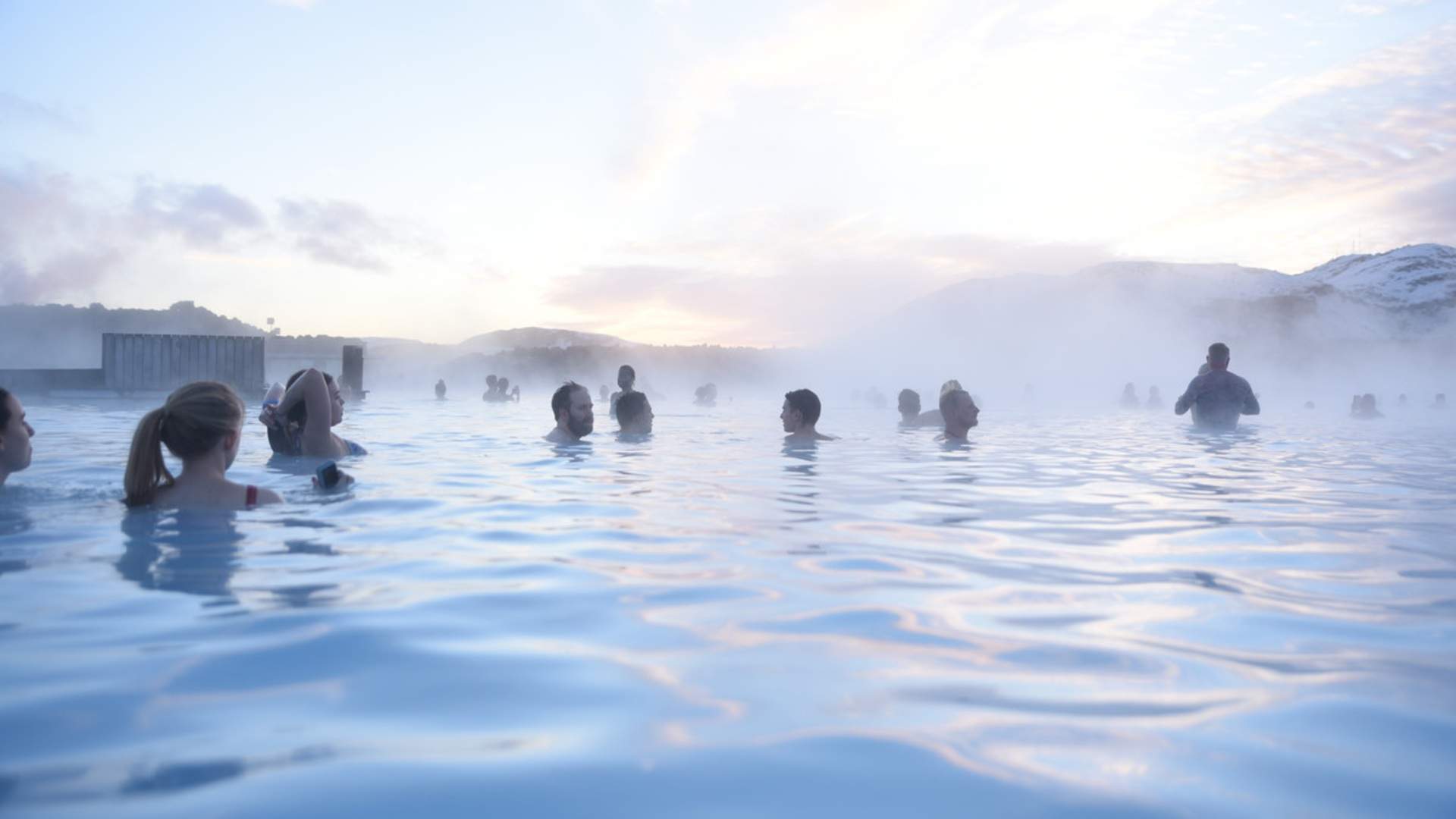 SOAK IN THE MINERAL-RICH WATERS OF THE BLUE LAGOON
Hot springs might seem like a dime-a-dozen in Europe, but you won't find many that are more beautiful than Iceland's iconic Blue Lagoon. Set in a black lava field just 30 minutes outside Reykjavík, this geothermal seawater experience will leave you feeling fresher than ever before. Soak up the steam pouring out of the turquoise water as the temperature stays at a pleasant 39 degrees all year-round. The lagoon is rich in silica, minerals and algae, and you're welcome to apply your own natural facemask and maximise your relaxation as you enjoy Iceland's otherworldly beauty.

SEE HOW STREET ART HAS TRANSFORMED A LISBON NEIGHBOURHOOD
Historically regarded as one of Lisbon's most dangerous outer neighbourhoods, Bairro da Torre in Cascais has undergone a dramatic transformation into one of the world's greatest havens for street art. Join a local guide on a Cascais community street art tour, and hear from the artists responsible for creating this spectacular open-air museum. Located at a picturesque spot along Guincho beach, new works are constantly being added to blank buildings throughout the area. You'll learn of the neighbourhood's violent past while hearing the personal stories and cultural meaning behind the towering works of art.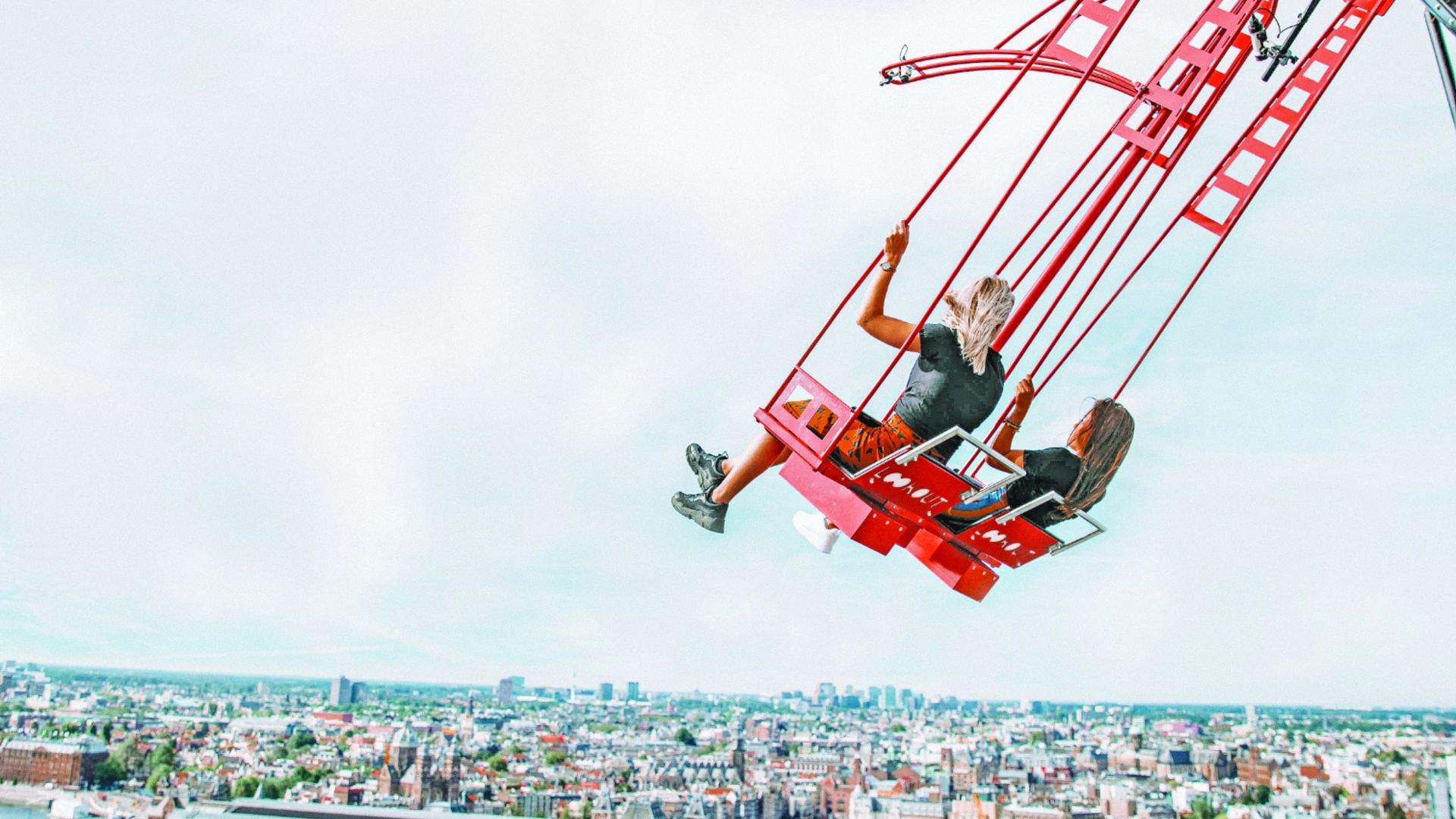 SOAR ABOVE AMSTERDAM ON THE A'DAM LOOKOUT SWING
Amsterdam's cityscape stands out among the very best in Europe, so why not get a spectacular view over the entire place by paying a visit to the death-defying A'DAM Lookout Swing? Soaring at over 100-metres above ground, the A'DAM Tower in Amsterdam North offers one of the highest sky decks anywhere on the continent. Steady yourself as you take a ride on this breathtaking swing that propels you out into the fresh air and over a great drop below. And once you're done, there's a 360-degree rotating restaurant and bar —appropriately named Moon — where you can get a cocktail and a bite to eat as you catch your breath.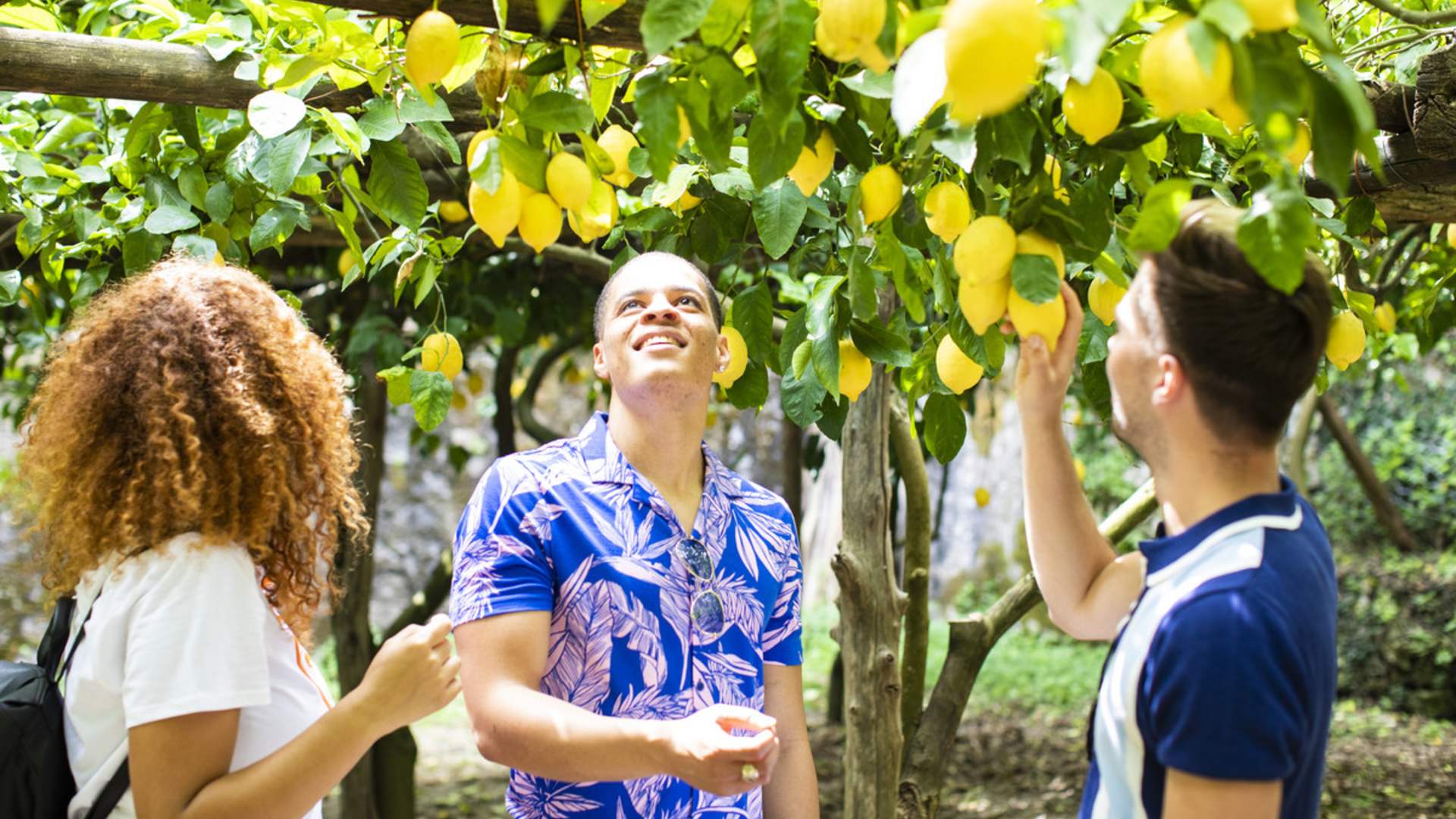 VISIT LUSCIOUS LEMON GROVES ON THE AMALFI COAST
Whether you're sitting down for an aperitif or kicking back with an after-dinner digestive, limoncello is likely to make an appearance somewhere along the way when in Italy. Head to the Amalfi Coast and sample one of the country's most famous flavours as you rest among the lemon groves and learn from those who have been producing lemon liqueur for decades. Once you've discovered the secrets behind what makes lemons from the area oh-so-special, you'll get to sample delicious lemon cake with fresh lemonade, before being shown how to make limoncello that'll assuredly impress the family back home.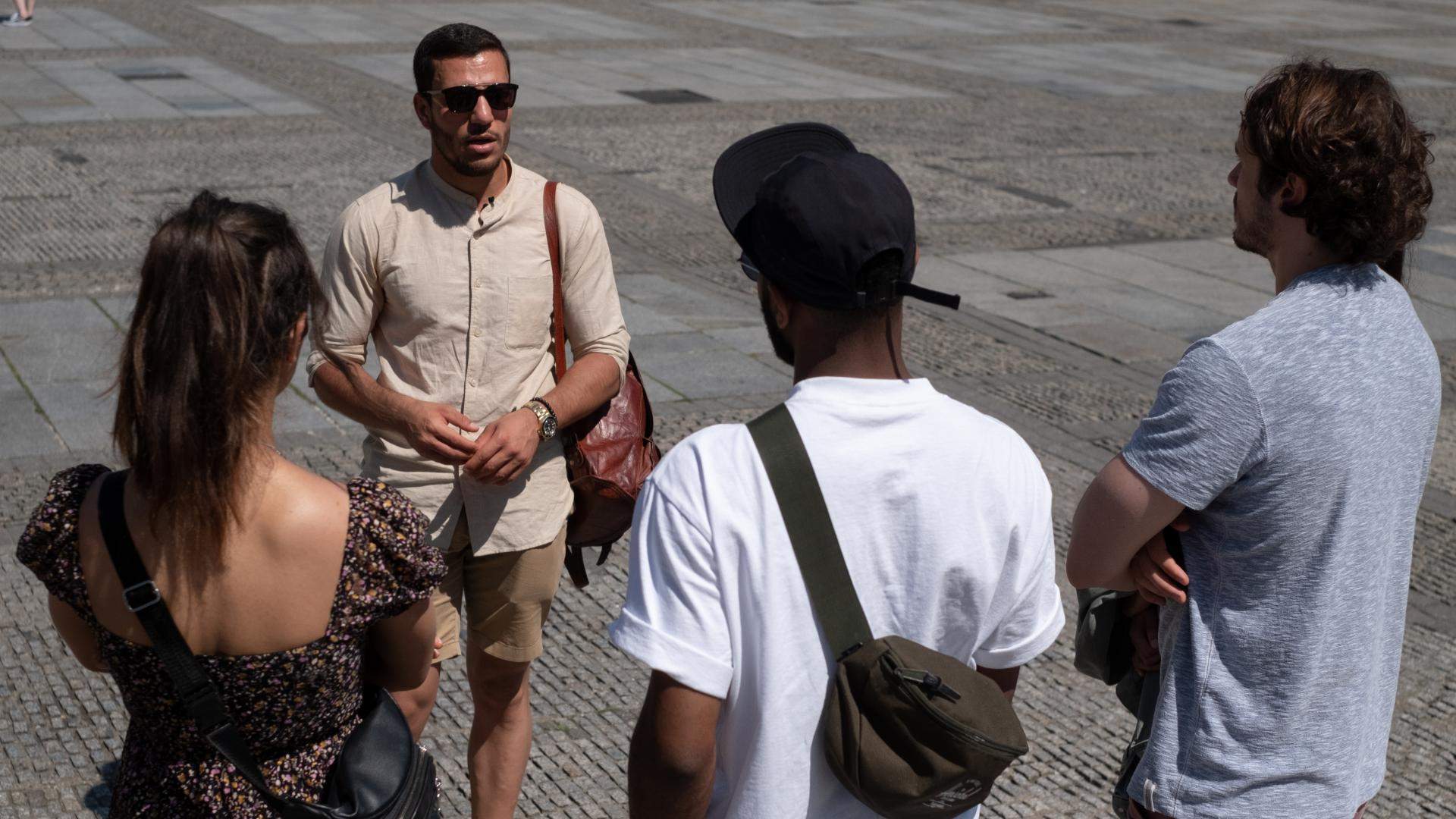 TAKE A WALKING TOUR WITH A DIFFERENCE
Drawing parallels between Berlin's dark 20th century and modern-day Syria, on this tour you'll be led through the streets of Berlin by a Syrian refugee as you learn about the horrors of the war-torn country and the challenges new migrants continue to face today. Visiting locations of historical significance that delve into Germany's own devastating past, this fascinating tour explains how more than 6.7 million Syrians have become displaced from their country in recent years, with many resettled in Berlin as part of the ongoing migrant crisis.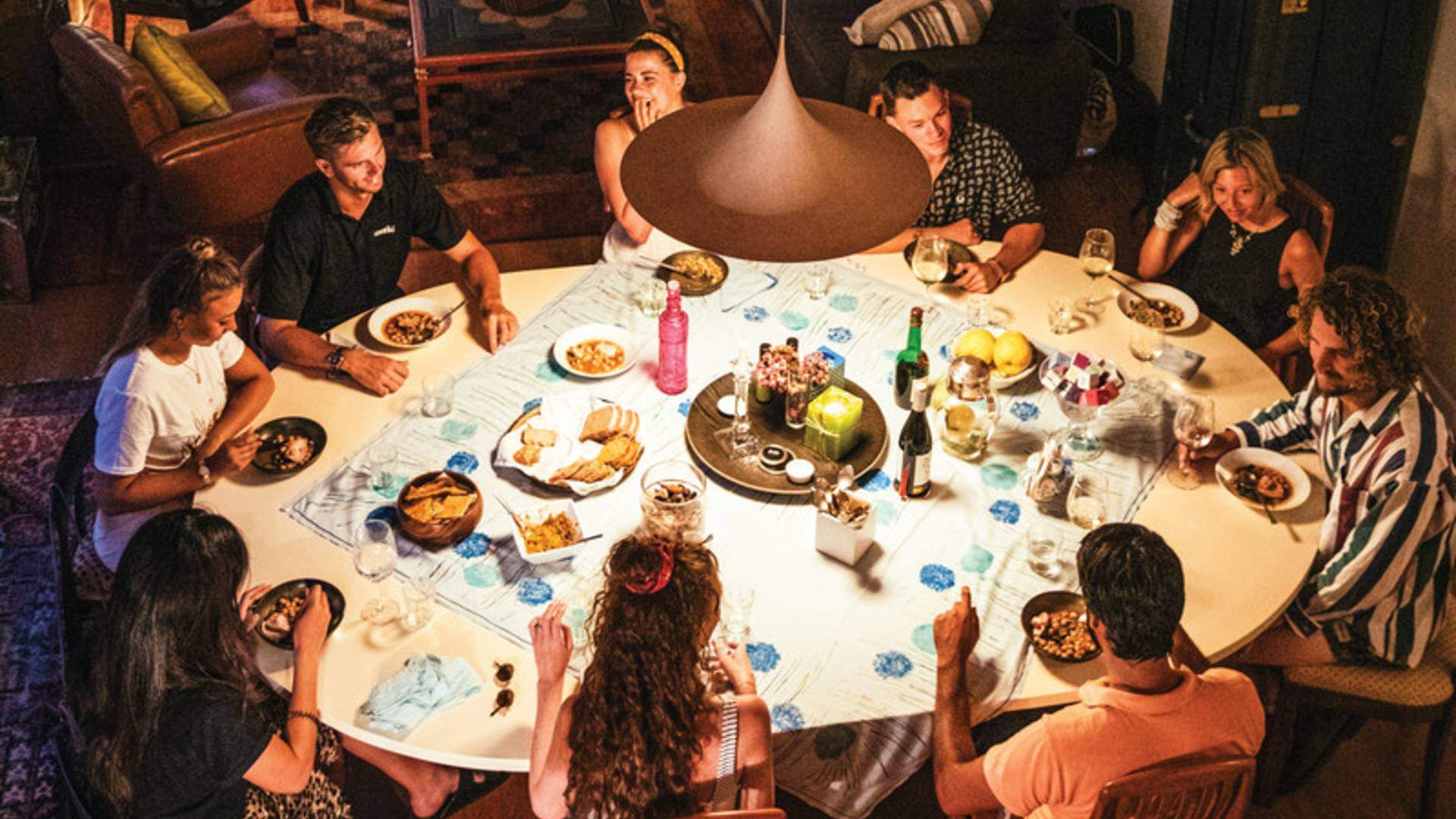 DINE IN A LOCAL'S HOME IN SARAJEVO
If you're looking for an authentic travel experience, it doesn't get much better than being invited into the home of a local multi-generational family. As you share a home-cooked meal of traditional Bosnian cuisine, including stuffed vine leaves and onions, burek, potatoes and cabbage, along with traditional coffee and wine, you'll hear about how Sarajevo has not only been rebuilt following the Bosnian War but has since prospered into one of Europe's most vibrant cities.

Contiki travellers can save big on Europe Summer 2020 with savings of up to $1850 off their flights, or up to 25 percent off their trip. Offer is strictly limited. Visit Contiki.com or call 0508 CONTIKI to book.
Published on October 04, 2019 by Hudson Brown