TRAVEL & LEISURE
This Airline Has Created a Cookbook Based On Its In-Flight Meals
Recreate United Airlines' sky-high culinary creations in your own kitchen.
This Airline Has Created a Cookbook Based On Its In-Flight Meals
Recreate United Airlines' sky-high culinary creations in your own kitchen.
Extended non-stop flights that almost take an entire day. Airlines specifically for arts, snow sports and craft beer. One brand that specifically focuses on millennial passengers. Planes free of single-use plastic. Air travel is an ever-changing realm, but the industry's latest development might just be its most curious — although it relates to a matter that everyone has an opinion on.
The subject of countless stand-up routines, a topic of conversation any time flights come up and a part of the journey plenty of folks dread, airline food is hardly anyone's favourite meal. But United Airlines is testing that idea by releasing its own cookbook inspired by the dishes that it serves up in the air.
With coconut soup with sambal oelek chicken just one of the 40 meals featured, the carrier hasn't published a collection of recipes dedicated to economy fare. Rather, the United Polaris Cookbook is based on its business and first-class offerings. The cookbook has been created in collaboration with the airline's executive chefs, as well as those from the Trotter Project — a non-profit organisation started by chef Charlie Trotter to provide opportunities to wannabe culinary stars who mightn't have the means to pursue cooking as a career otherwise.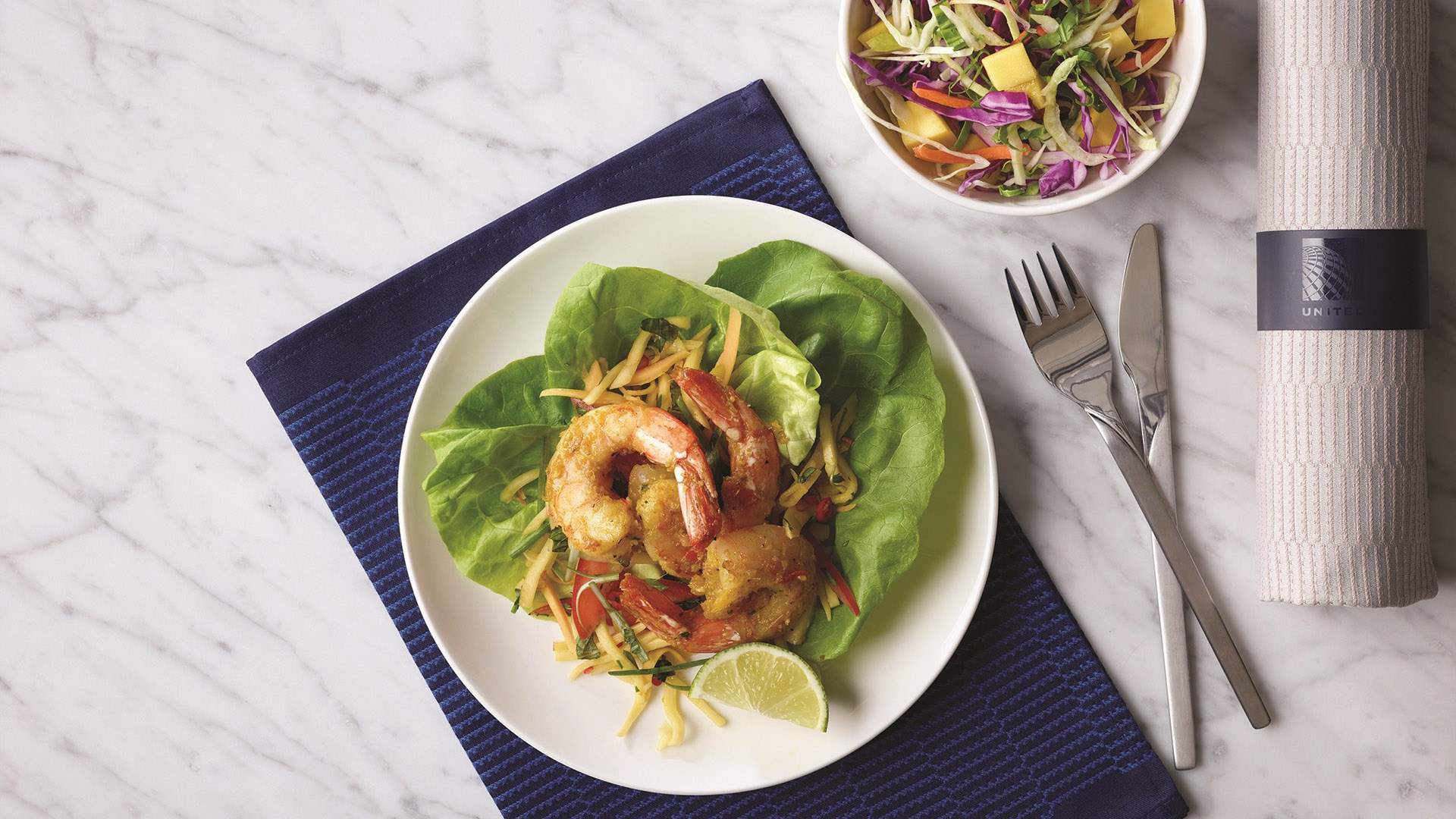 For those eager to fly high in the kitchen, the cookbook is on sale now for US$29.99. Whether the end results really do taste like airline food or something much more gourmet, whipping a few dishes up yourself is certainly cheaper than a business-class ticket.
Published on January 13, 2019 by Sarah Ward