TRAVEL & LEISURE
Kicking It in Kampot: Ten Things to Do in Cambodia's Most Relaxing City
First stop: the giant durian.
Kicking It in Kampot: Ten Things to Do in Cambodia's Most Relaxing City
First stop: the giant durian.
If you want a trip to remember full of endless sunshine, tuk tuk rides and temples (but you don't fancy the idea of going within sniffing distance of Denpasar) then Cambodia might be the place for you. The Kingdom of Cambodia is home to a generous and open people, incredible and fragrant food, staggering temples, and a truly incredibly history. When you combine all of this with 24-hour action, scooters piled high with chooks and kids, and a country still in recovery from recent turmoil, you get a formidable destination for the fearless.
Cambodia has been steadily building a reputation as both a place to immerse yourself in history and culture — and, more recently, as a place to party. It's a place of highs and lows. Your first glimpse of the formidable Angkor Wat will leave you in no doubt as to its status as one of the most incredible feats of ancient architecture on the face of the Earth; your last glimpse of the party beaches of Koh Rong Island will remind you of why your liver is hurting.
But when you've had your fill of temples and you're sick of the endless party scene in Sihanoukville, you should make for the peaceful riverside town of Kampot. Steeped in French Colonial history — but without the big-names of Siem Reap and Phnom Penh — this beautiful and fascinating spot in southwest Cambodia is well worth a stay, especially when some R&R from constant travel is required. 
Need some help on how to fill your days? Here's ten things to do while kicking it in Kampot. 
VISIT AN ABANDONED LUXURY RESORT
This remote and once-grandiose luxury resort was dreamed up by colonial French settlers in 1922. Now abandoned, Bokor Hill Station's buildings are still standing (no mean feat, given that this spot was one of the last strongholds of the Khmer Rouge in the 1990s) and make for an eerie day trip. The best way to get out there is to jump on a scooter and ride out yourself — but if you're not confident on a bike, there will be a tour or ten being spruiked in town. Cap your visit off with a drink in the creepy and almost completely patronless, brand spanking new casino which has been curiously constructed on a very out-of-the-way hilltop. Not weirded out enough? Check out the abandoned Catholic church, which is complete with a still-standing altar.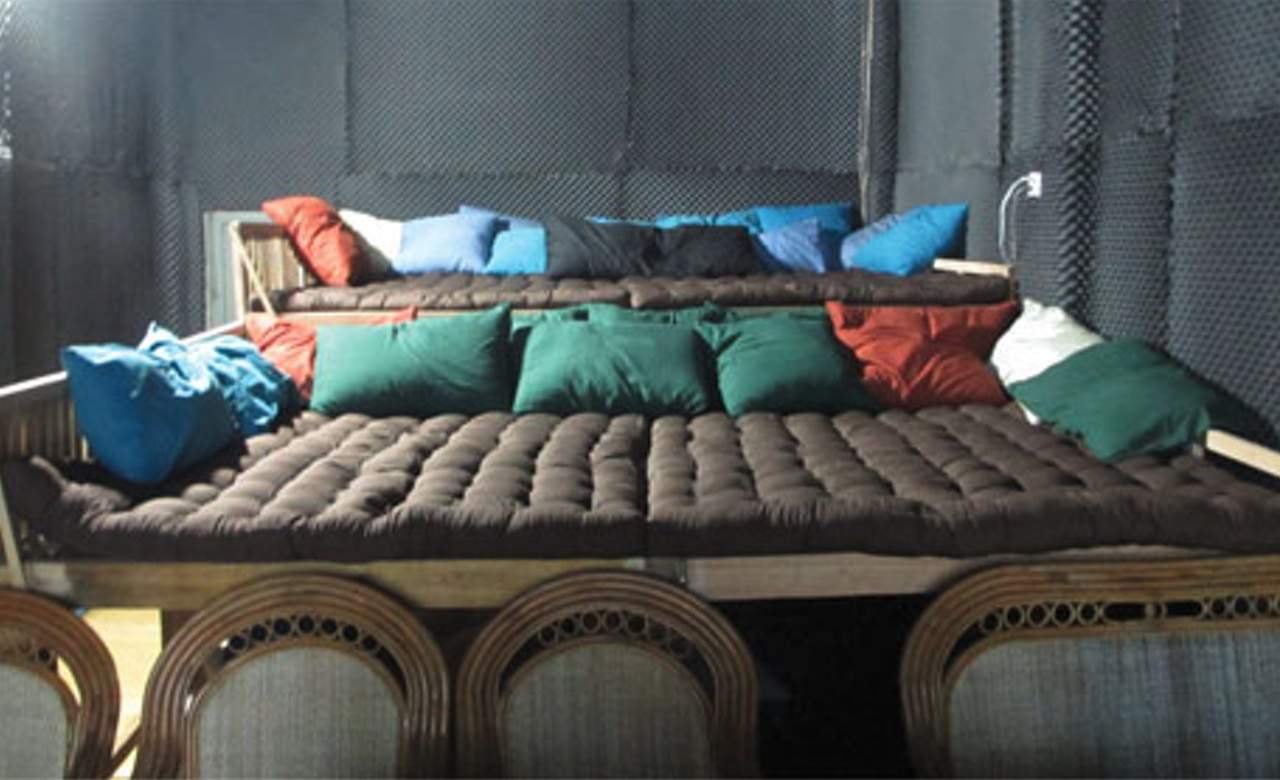 WATCH A FILM AT A ROOM SERVICE BED CINEMA
So we know you can do this anywhere in the world, but sometimes you just want to take five and watch a film in a foreign country. Watching a film on your laptop will suffice — but watching one in a private bed cinema is approximately one million times better. At Ecran Movie House, you get to splay out over a massive bed in your own private viewing room with air-conditioning, room service drinks and on-demand dumplings from the adjoining noodle joint. Can Hoyts take cues from this?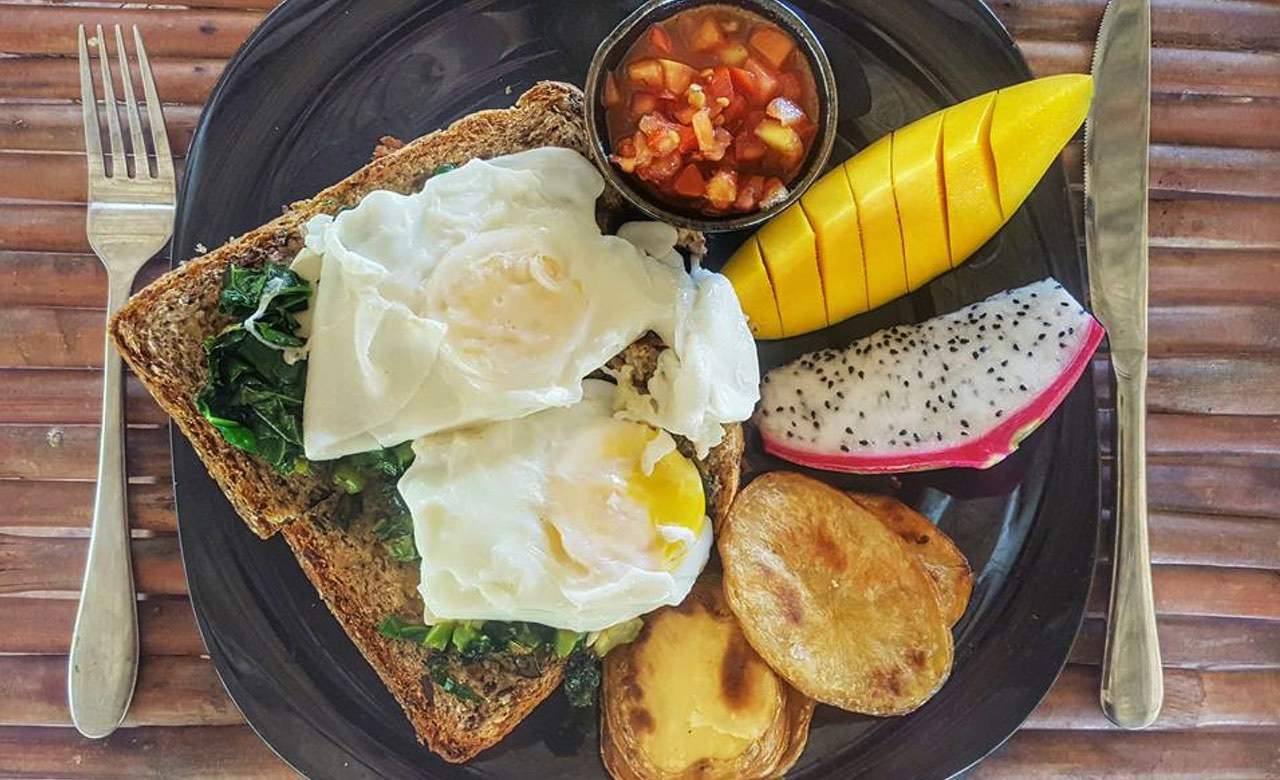 EAT VEGO NOSH BY THE RIVER AT BANTEAY SREY SPA
Travelling around Cambodia is tough. Reward yourself with a soothing oil massage or a facial. Banteay Srey Spa is women-only — with the exception of yoga in the morning — and is a great place to enjoy a spa treatment, as well as a swim in the river and some vegetarian and vegan food afterwards. Didn't bring your swimmers? No problem. The spa provides traditional Khmer wraps, which perfect for taking a dip.
VISIT THE GIANT DURIAN
Surely this one needs no more explanation. The giant fruit sits in the middle of a roundabout in the centre of town and is something of a spiky statue sister to our own Big Pineapple. Plus, there's no smell.
ROPE SWING INTO THE RIVER
Like swinging off ropes into the river? Great. Get thee to Arcadia Backpackers for the highest of rope swings, the best tower jumps and one of the busiest backpackers in Kampot. If you're looking for a travel buddy as well as a bit of adrenalin, you'll find one here.
EAT PEPPER CRAB AT KEP
Unless you're on a secluded romantic vacation (or don't mind everything being a bit of a drive away), don't bother staying in Kep. Head there on a day trip instead. You'll be able to feast on the famous pepper crab, which is local Kep crab served with Kampot green pepper. It's only forty-five minutes away by tuk tuk, so you can be back at your riverside bungalow in Kampot by sundown.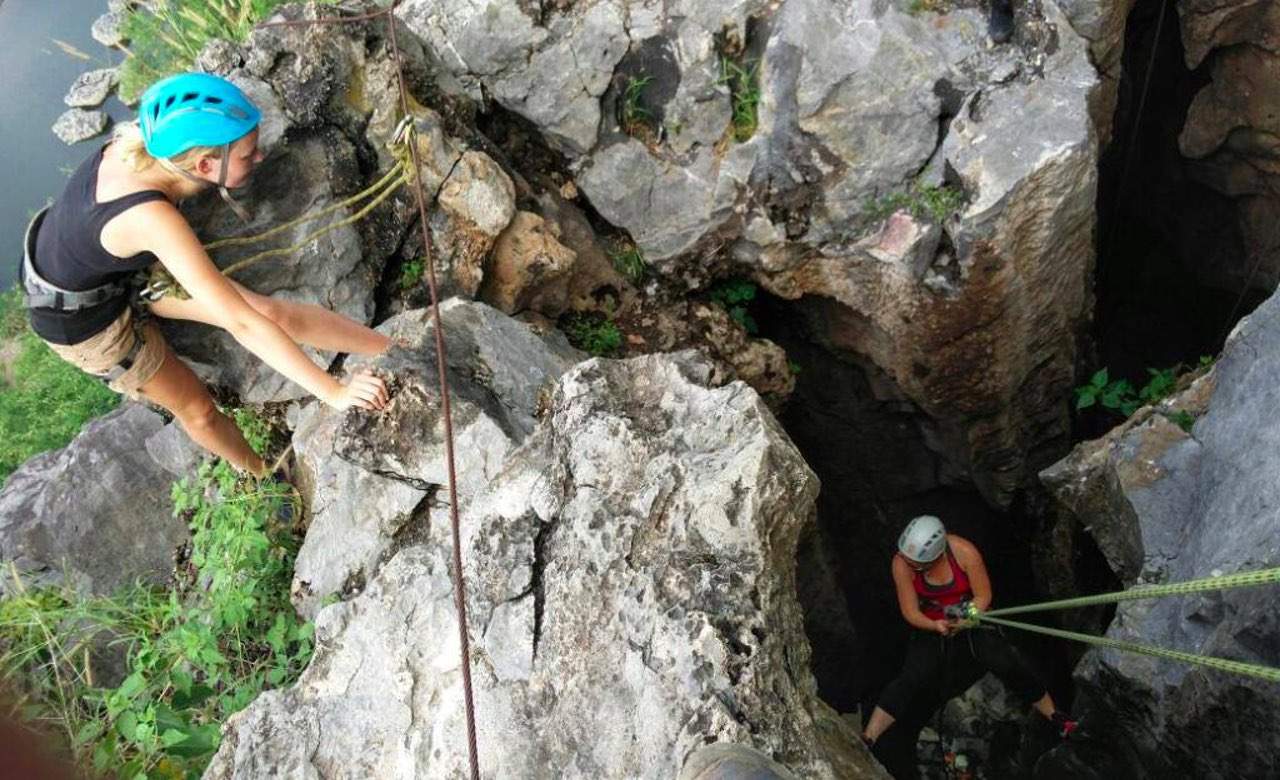 EXPLORE KAMPOT'S CAVES
Craving caving? Visit the guys at Climbodia. They'll lead you into a dark abyss of limestone caves, and then lead you back out again into the light. No experience needed — just a willingness to explore Kampot and enter dark spaces. 
TASTE THE BEST PEPPER IN THE WORLD
Fun fact: Kampot is the pepper capital of the world. Khmer people have been cultivating the spice in the area from as early as the 13th century — and up until the Khmer Rouge occupation from 1975, there wasn't a hatted restaurant in Paris worth their salt that wasn't using this piquant spice. If you want to try the best pepper in the world, straight from the source, head to one of Kampot's pepper farms for an insight into the industry. 
WATCH THE FISHING BOATS ON KAMPOT RIVER
This massive gulf of water is home to an abundance of fish, and is basically life for the Khmer people in Kampot. Sit by the river at sunset and watch the stream of green fishing boats puttering out to sea for the night.
HAGGLE AT THE NIGHT MARKETS
These markets start from about 4pm down near the durian roundabout and are worth a look — although, be warned, they're super dense and truly packed. Haggle hard, people.
Top image: P W via Flickr. 
Published on July 01, 2016 by Laura Dawson