FOOD & DRINK
Gelatissimo Is Scooping Up Caramilk Hokey Pokey-Inspired Gelato Just for This Month
The caramelised white chocolate gelato features hazelnut and peanut toffee pieces.
Over the past few years, Gelatissimo has whipped up a number of creative flavours, including frosé sorbet, gelato for dogs, and ginger beer, Weet-Bix, fairy bread, hot cross bun, cinnamon scroll, chocolate fudge and bubble tea gelato. Most recently, it made Biscoff, Reese's Peanut Butter Cups and Hershey's Kisses varieties, too. For its latest offering, the Australian dessert chain is taking inspiration from another beloved foodstuff — in case you can't choose between tracking down and devouring some Caramilk chocolate or licking your way through a few scoops of ice cream.
Yes, that very combination is now on the menu, with Caramilk Hokey Pokey-inspired gelato earning the honours as Gelatissimo's January flavour of the month. Now on sale, it starts with caramelised white chocolate gelato — which is then topped with hazelnut and peanut toffee pieces.
If you're only just learning about Caramilk Hokey Pokey bars, that's because they haven't been easy to come by in Australia — but now you can try the next best thing in ice cream form.
At Gelatissimo, the new gelato flavour will only be available for the month of January at all stores Australia-wide, and only while stocks last. That includes via delivered take-home packs via services such as UberEats, Deliveroo and DoorDash.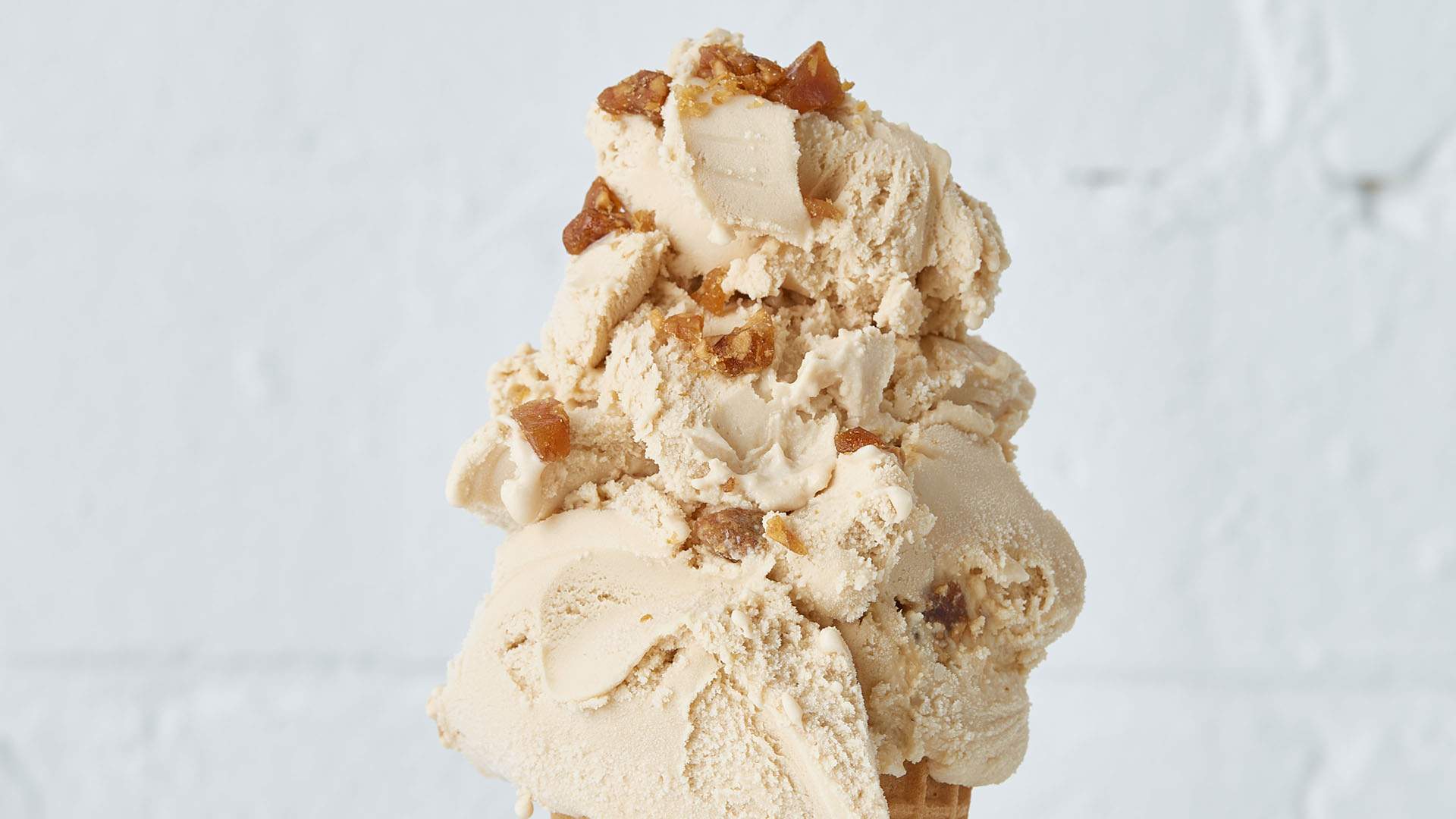 Gelatissimo's Caramilk Hokey Pokey gelato is available from all stores nationwide for the month of January.
Published on January 06, 2021 by Sarah Ward