Gelatissimo Has Released a New Gelato Flavour for (Very Good) Dogs
The new Pawesome Peanut Butter gelato is safe for humans and pooches alike — and it's also vegan.
Picture this: you're eating something delicious and your adorable doggo wants some, but it's just not good for them. Everyone who shares their life with a barking four-legged best friend has experienced this scenario — sadly, while cute pooches love the sight and smell of plenty of human treats, they just can't stomach some foodstuffs. Chocolate is a culprit, as everyone remembers come Easter. Thanks to its milk and sugar content, ice cream is another.
If your pet pooch goes yapping mad over heaped ice cream cones, here's the good news: Gelatissimo is releasing a new limited-edition flavour that's both human and dog-friendly. We're not saying that you and your fluffball should share the same cone of the frosty dessert, but you definitely could.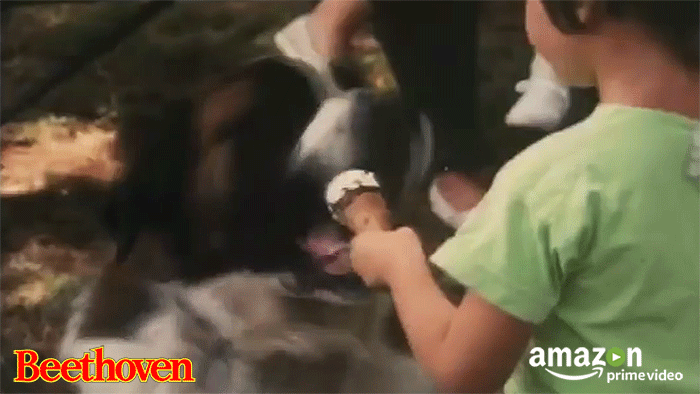 Made fresh in-store, the new scoop is called Pawesome Peanut Butter. As the name suggests, it's a peanut butter gelato — and to make it suitable for dogs, it's made from soy, so it's also vegan. Obviously, if you're a human or canine that's allergic to nuts or soy, this isn't for you. Puppers with a history of pancreatitis also need to steer clear.
Those who can tuck into a tub will find it at Gelatissimo outlets around the country from Friday, May 3.
And if you're in Sydney on Saturday, May 18, you can also to Cook & Philip Park between 9.30–11.30am. The gelato chain is hosting a dog brunch with vegan yum cha, vegan dog treats and Pawesome Peanut Butter gelato to finish, with tickets costing $60 (which includes food for one human and one dog).
Pawesome Peanut Butter gelato is available at all 46 Australian Gelatissimo stores for a limited time from Friday, May 3. For more information and to find your nearest store, visit Gelatissimo's website.
Introducing Concrete Playground Trips
Book unique getaways and adventures dreamed up by our editors