ARTS & ENTERTAINMENT
A Town in NSW Yarn Bombed a Submarine in Honour of The Beatles
No prizes for guessing what colour wool they chose.
You might already know that this year marks the 50th anniversary of The Beatles' last tour of Australia. Maybe you attended the recent exhibition in honour of the event, you might have spun a bit of Sgt. Pepper in an act of solidarity, or perhaps you've been copping an earful from older relatives reliving their days as hapless groupies. Either way, any of your tributes pale in comparison to that of the legends who live in Holbrook, New South Wales.
In what's being hailed as the country's largest ever yarn bomb, thousands of eager knitters have this week coated a decommissioned Navy submarine in yellow crocheted wool. Organised by Murray Arts, the project has been six months in the making and features a crazy amount of work by the local community. Outside of Holbrook, contributions for the project came from as far across the globe as Scotland, where family members of those that had served on the submarine kindly offered their efforts too.
At a whopping 90 metres in length, this yellow submarine now stands as beautiful tribute to the eponymous Beatles' classic (and also uncannily makes the vessel look like a prop from a Wes Anderson film). The yarn bomb will stay in place until July 12, when the blankets will be cut down and donated to an animal shelter. Good vibes all 'round.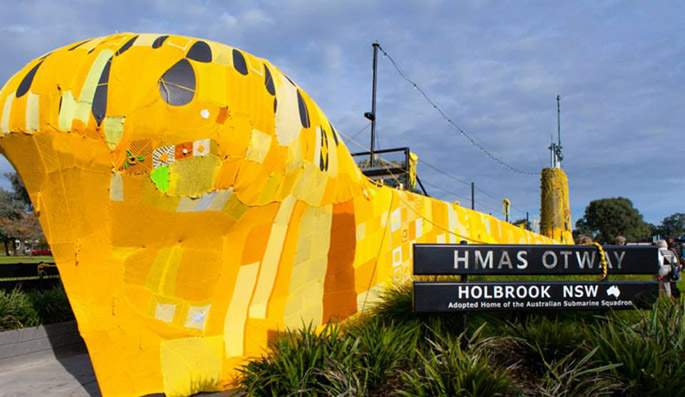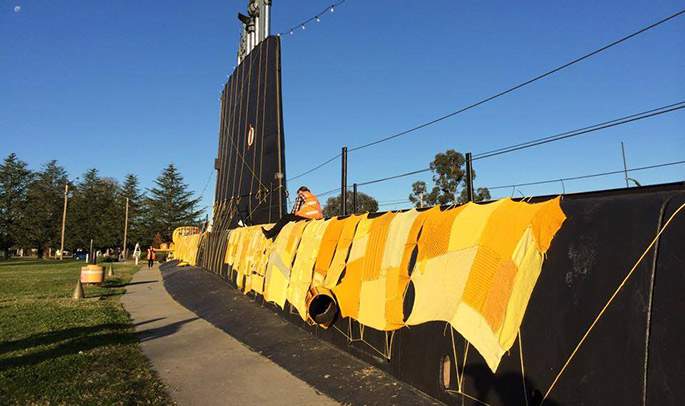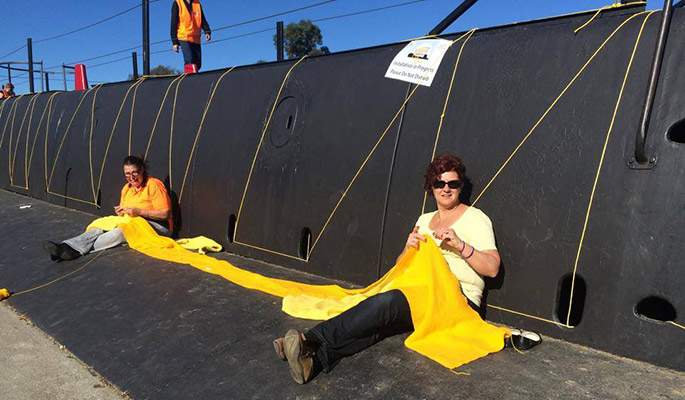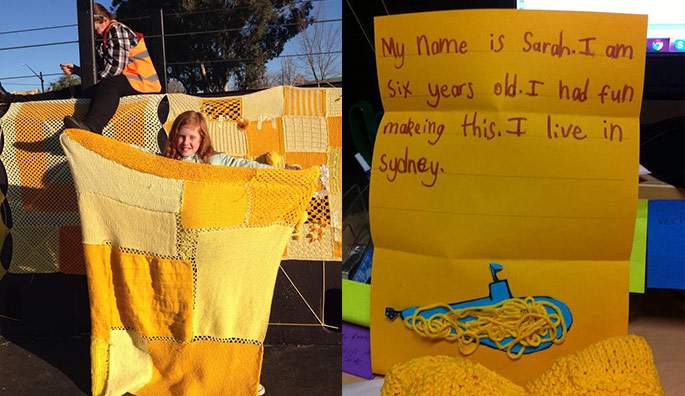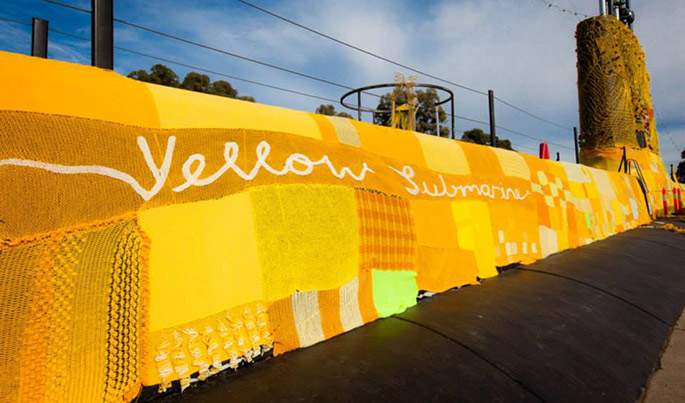 Via ABC. All images via the Holbrook Submarine Facebook.
Published on June 15, 2014 by Meg Watson