ARTS & ENTERTAINMENT
Alex Chinneck's Newest Installation Shouldn't Be Tried at Home
The London artist installed this overnight. Overnight.
Alex Chinneck's Newest Installation Shouldn't Be Tried at Home
The London artist installed this overnight. Overnight.
---
Alex Chinneck carved up the road today, and not in a Top Gear way. Literally ripped it up. The Hackney-based installation artist, who recently made a section of Covent Garden 'levitate', has today unveiled his latest work at London's Southbank Centre, Pick Yourself Up and Pull Yourself Together.
Sitting in the Hungerford Car Park of the Southbank Centre, the work sees a sizeable bit of tarmac pulled up in a wave, casually suspending a Vauxhall Corsa 4.5 metres above the ground. Using cars in installation art is no mean feat; if you caught Cai Guo Qiang's Inopportune at the 2010 Biennale of Sydney you'll know what we're saying.
Commissioned by Vauxhall as a made-you-look type of spectacle activation, Chinneck's installation uses hidden steel to keep the car in place — the work involved a whole bunch of metal workers, carpenters, tarmac layers, structural engineers, steel benders and road painters.
Best bit? The team installed the artwork overnight. Crafty devils.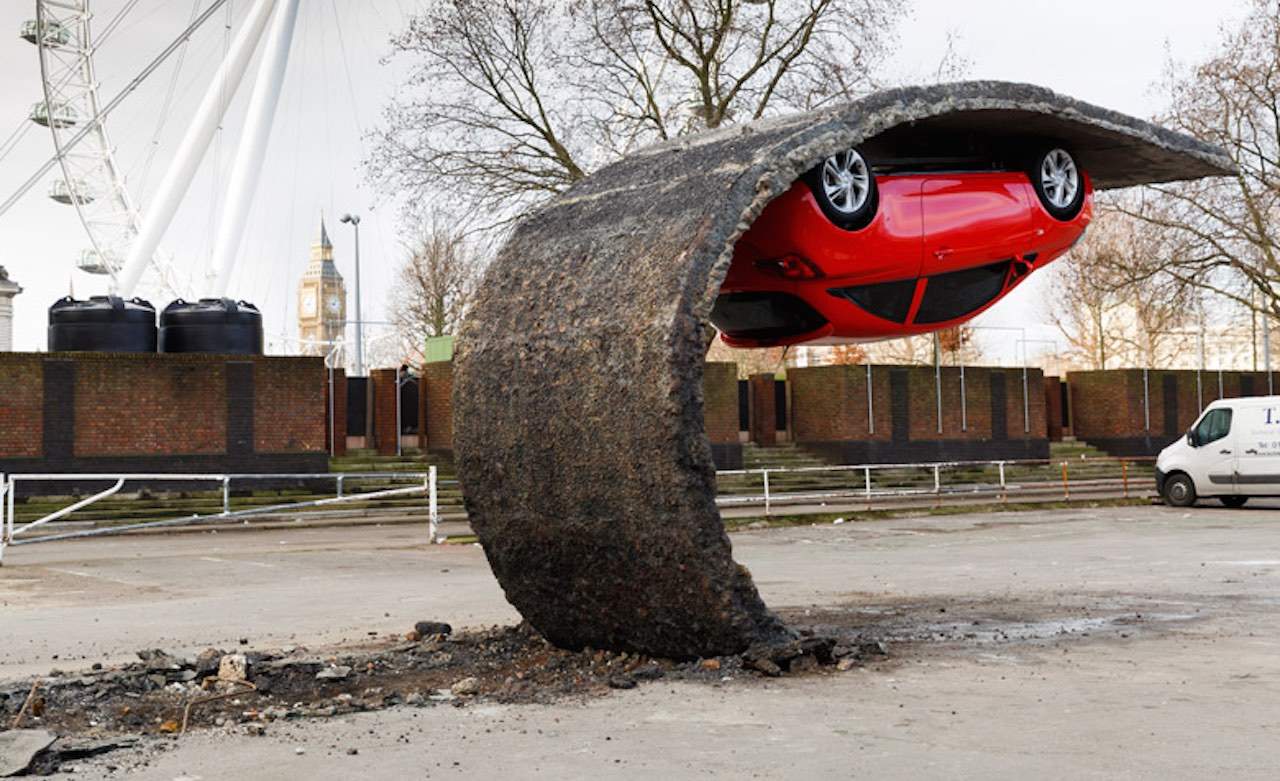 Via Dezeen.
Published on February 20, 2015 by Shannon Connellan