Seven Dazzling Things You Can Do at Japan's Dreamlike Borderless Digital Art Museum
A visit to this kaleidoscopic playground is worthy of a trip to Japan in itself.
Bright lights aren't hard to find in Tokyo, and neither are gorgeous patches of greenery. And yet, the city's best blend of both sits inside a warehouse on an artificial island. Lengthy lines (another Tokyo hallmark) snake outside the seemingly average building from mid-morning until early evening, with the eager masses queuing beneath a giant ferris wheel. They've ventured over the famous Rainbow Bridge to get there, and possibly spied both a replica of the Statue of Liberty and a towering Gundam monument on their travels; however what awaits inside eclipses it all.
Welcome to Tokyo's Borderless Digital Art Museum. Open since June 2018 in Odaiba, and run by interdisciplinary art collective Teamlab, it's an immersive playground teeming with kaleidoscopic digital works that move, shift, evolve and interact with each other. And we do mean teeming — this hefty collection of digital art spreads across more than 10,000 square metres, using 520 computers and 470 projectors for more than 50 works.
Indeed, from the moment that patrons step through the museum's black curtains, the entire space is alive with pieces begging them to look and touch. And to sit in wonder and stare at as well. As you'll see if you scroll through the #borderless Instagram feed, it also invites audiences to take many, many, many photos. If some of them look familiar, it might be because Teamlab ran an exhibition at Sydney's Powerhouse Museum earlier year.
Given the astonishing digital art on display, dropping your jaw and capturing the art on camera are completely understandable reactions. There's just so much going on. One instant, you're frolicking in a field of flowers. The next, you might be relaxing on a suspended net while watching fish swim, or wandering through a sea of glowing lamps, or feasting your eyes and ears on an astonishing concert of light and music. You could be relaxing as the ocean's waves come towards you, or spying flowers bloom from your cup of tea.
It just might be the most vibrant place in a city filled with more stunning sights than anyone could see in a lifetime, and it's an absolute must-see on any trip to Tokyo, with more than a million people doing just that in the museum's first seven months. For those making the journey, we've run through seven of the dazzling delights that await in this digital art wonderland.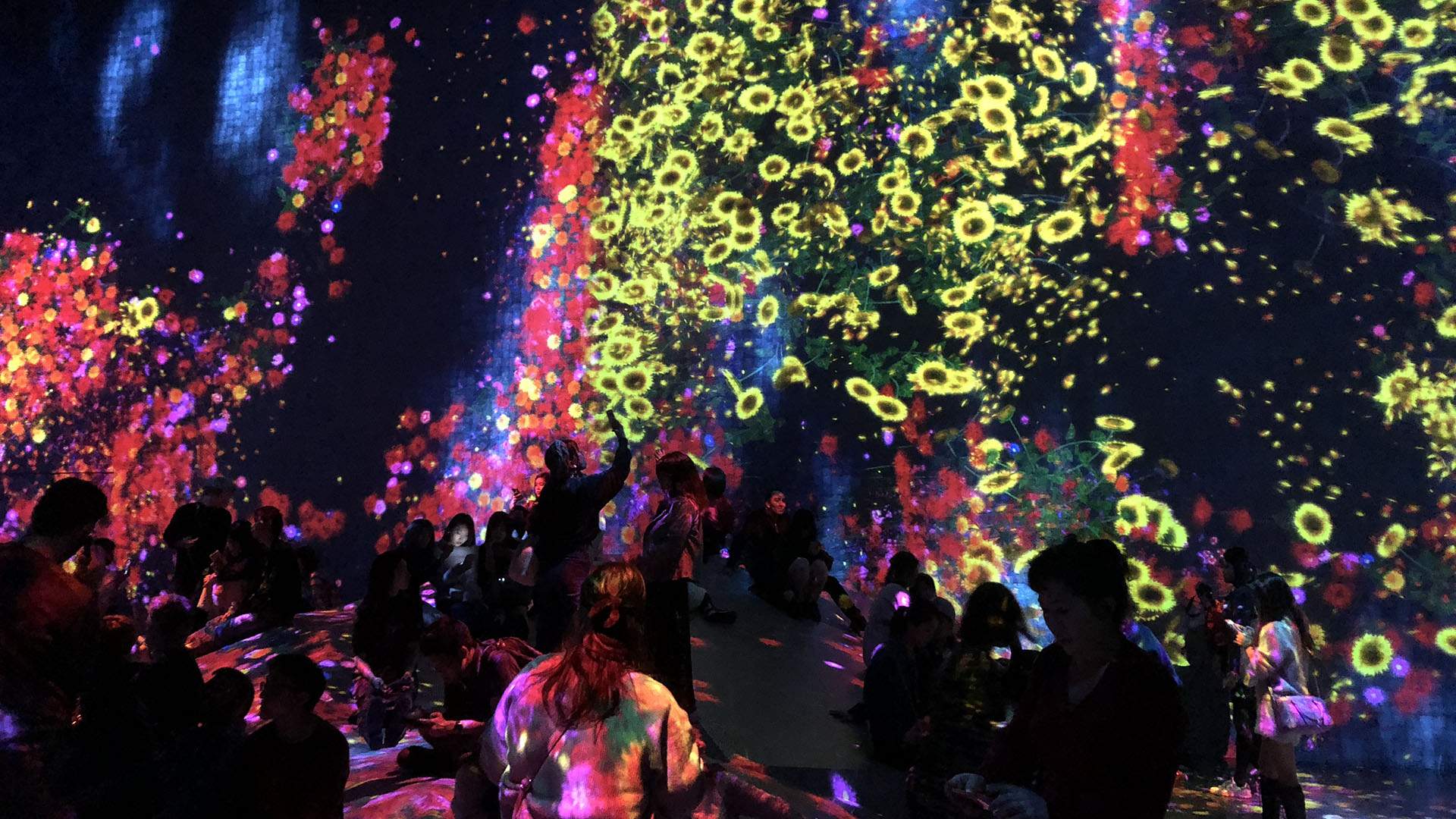 WANDER THROUGH AN EVER-CHANGING FOREST OF FLOWERS
If The Forest of Flowers and People was all that the Borderless Digital Art Museum had to offer, it'd still be a stunning achievement. The space's main section is a labyrinthine assemblage of halls, corridors and open voids where animated flowers grow, bud and blossom — and weave and wind their way around the huge room. Each bloom also withers, sheds its petals and decays, and responds to both the other works in the space (think butterflies, stampeding animals, waterfalls and more), and the museum's visitors. It's never the same work twice, with its cherry blossom hues proving equally calming and energising. You could walk around all day, never be bored and never see the exact same thing, although you will want to find your way to the cavernous Rock Where People Gather at the heart of it all.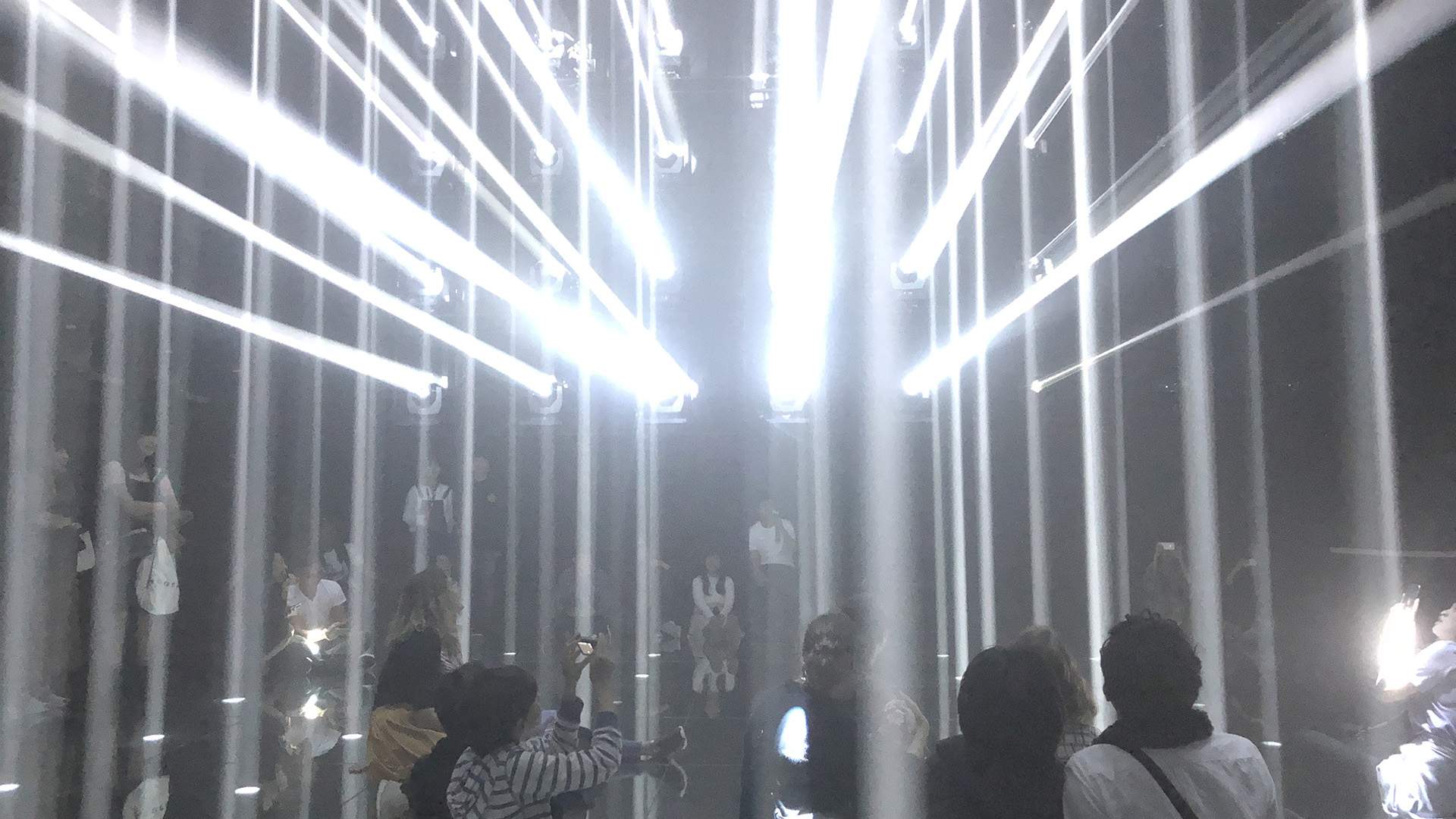 WATCH LIGHT BEAMS TURN INTO A SYMPHONY OF SCULPTURE
It looks so straightforward: a darkened square room, with lights mounted on all four walls, as well as along the floor and across the ceiling. You scamper inside and find a spot to sit on the ground, and then look up. But what happens next is far from straightforward. Across ten pieces with names like The Haze, Light Vortex and Descent of the Gods, beams of light erupt through the space, building both monochromatic and colourful sculptures out of nothing more than their luminous rays. Each work is also set to a mesmerising soundtrack that's played loud to truly immerse you in the moment. While the entirety of the Borderless Digital Art Museum feels futuristic, this feels like being steeped in a sci-fi film in the very best way.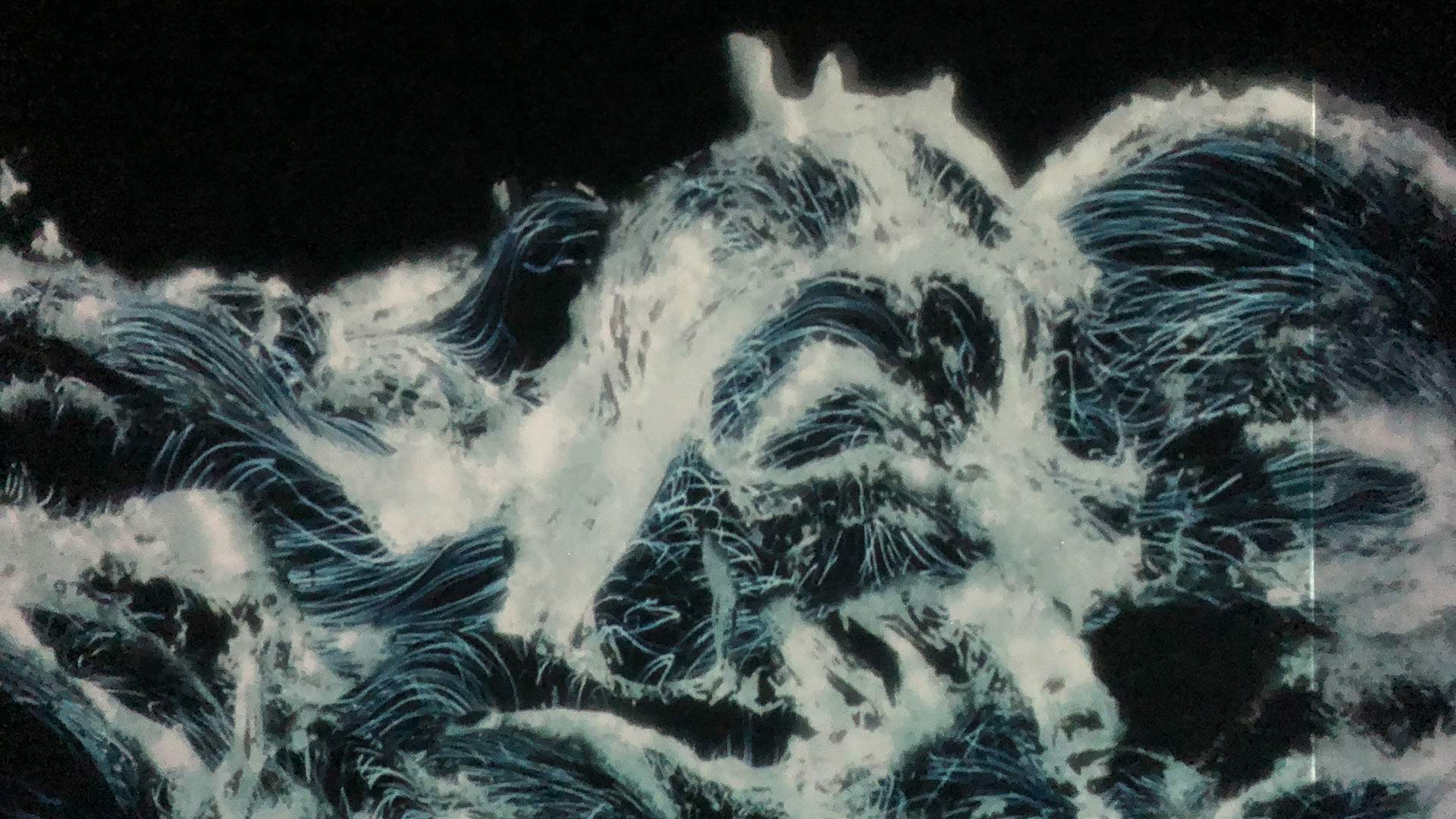 LET THE OCEAN WASH OVER YOU
Whether rushing towards the shore in stormy weather or lapping gently under the glistening sun, the ocean is an ongoing natural artwork. It's also a soothing sight, especially at a time when we all spend our days staring at screens rather than at the planet around us. Black Waves combines the best of both worlds, turning walls into a canvas and projecting a constant barrage of digital water across it. Unsurprisingly, people don't just sit here — they recline upon the island in the room's centre and simply let the waves wash over them. Prepare to feel vey calm — you'll want to get cosy and stay here for hours.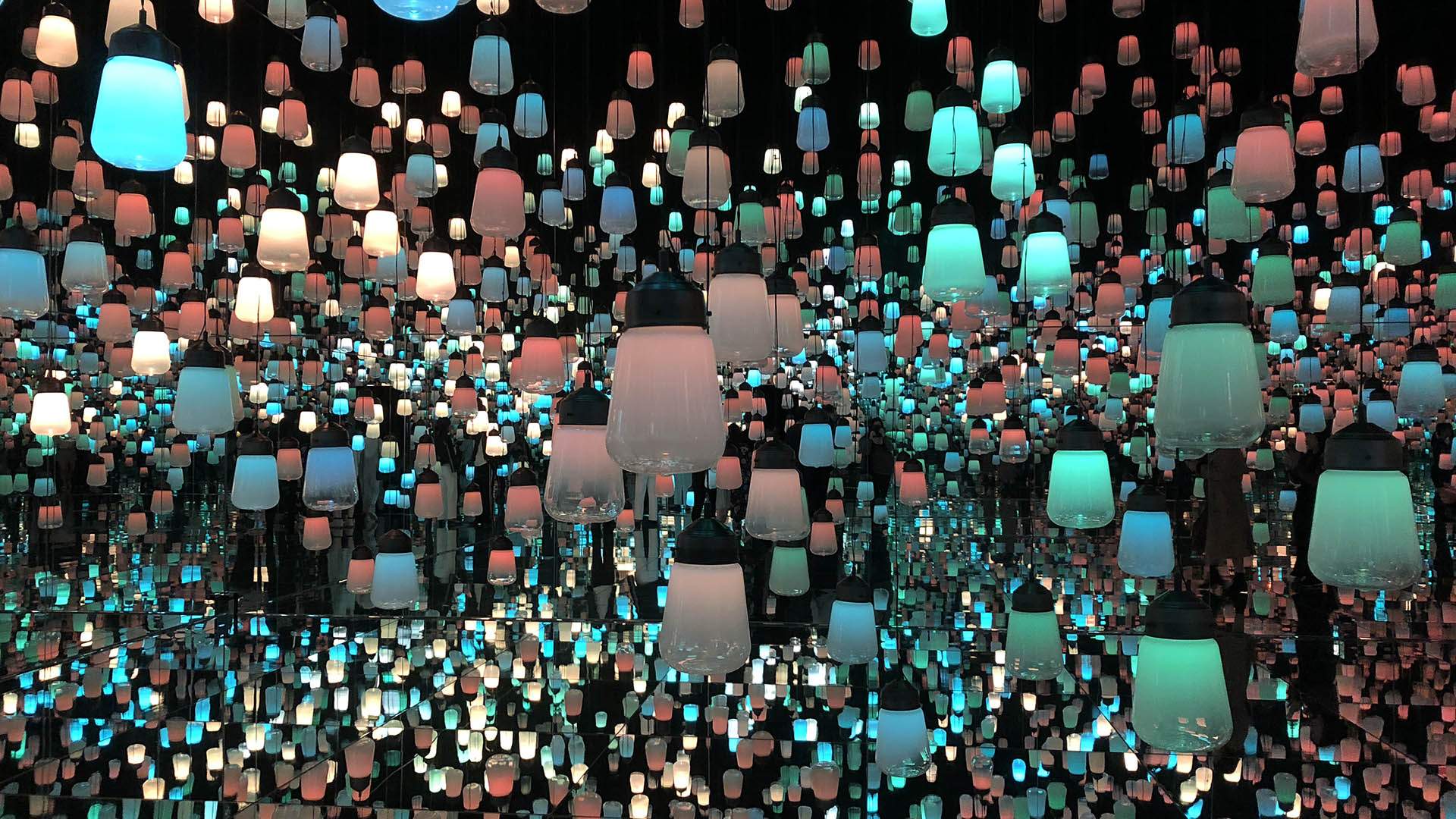 WALK THROUGH A HYPNOTIC FOREST OF COLOURFUL LAMPS
To enter the Borderless Digital Art Museum, there's a line. To then enter The Forest of Resonating Lamps, there's another — but both are worth it. Specifically, this walk-through installation lets you mosey through a mirrored room where suspended lanterns made of Venetian glass and hung at different heights are the main attraction. As you get close to a lamp, the colour changes, and then the whole space starts to cycle through a palette of eye-catching pastel views. Only a select number of people are allowed inside at a time, and you won't spend more than two minutes within the forest; however you will want to queue up for a second wander immediately afterwards.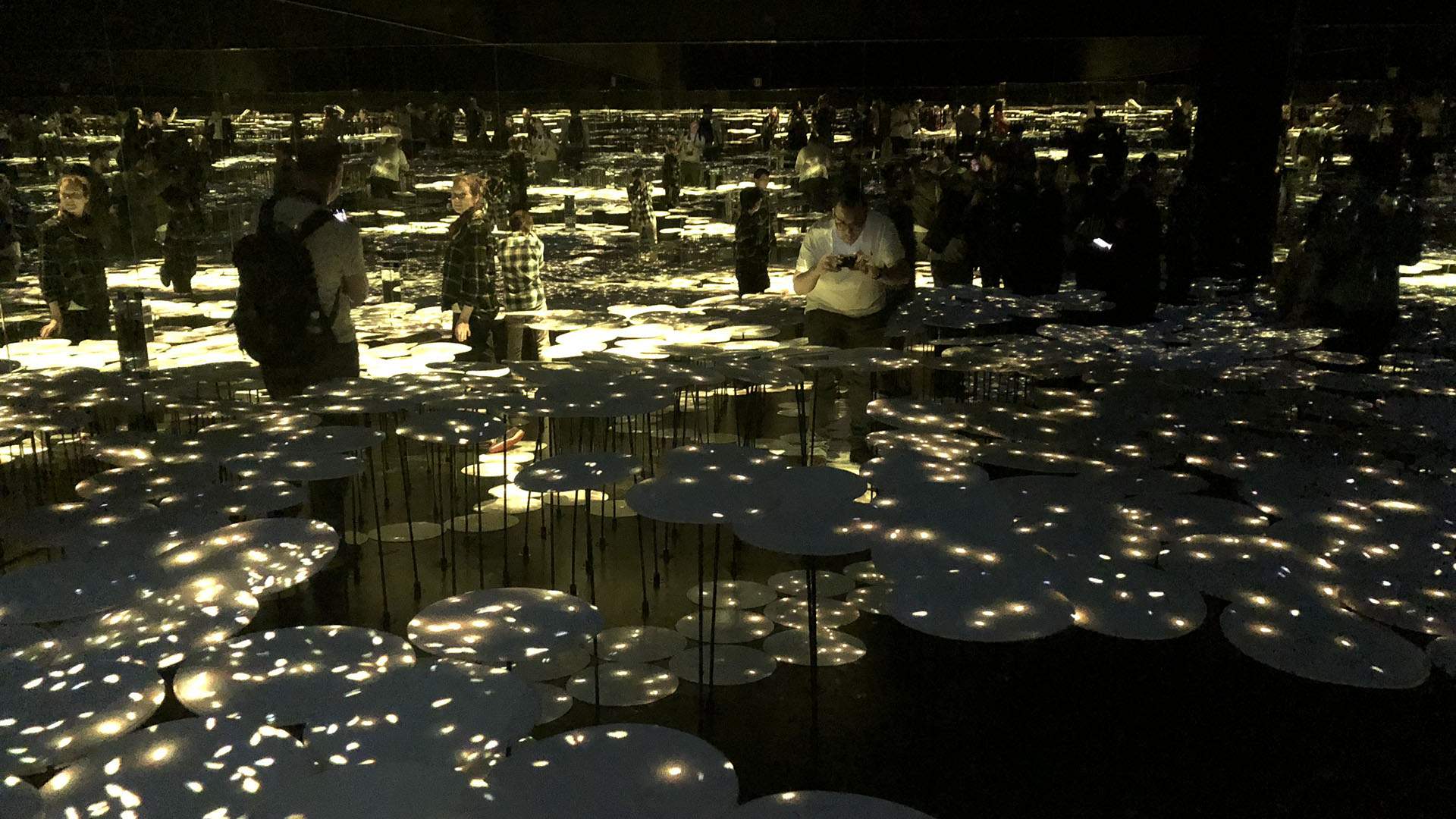 JOURNEY THROUGH A MOUNTAINOUS RICE FIELD
First, you'll feel small. Then, you'll feel tall. Yes, playing with size and scale are what this piece is all about. You'll enter a room that resembles a mountainous rice field, wandering beneath a sea of plant sculptures and then towering above them, and you'll feel the enormity of the landscape. That said, that's just the structural part of the artwork. The Memory of Topography is located in a digital art museum, after all. While the main projection evokes life in a real field, complete with insects and flowers and changing seasons, another fish-fuelled effort flows across the space's varying elevations, painting with colour in reaction to whoever's in the room.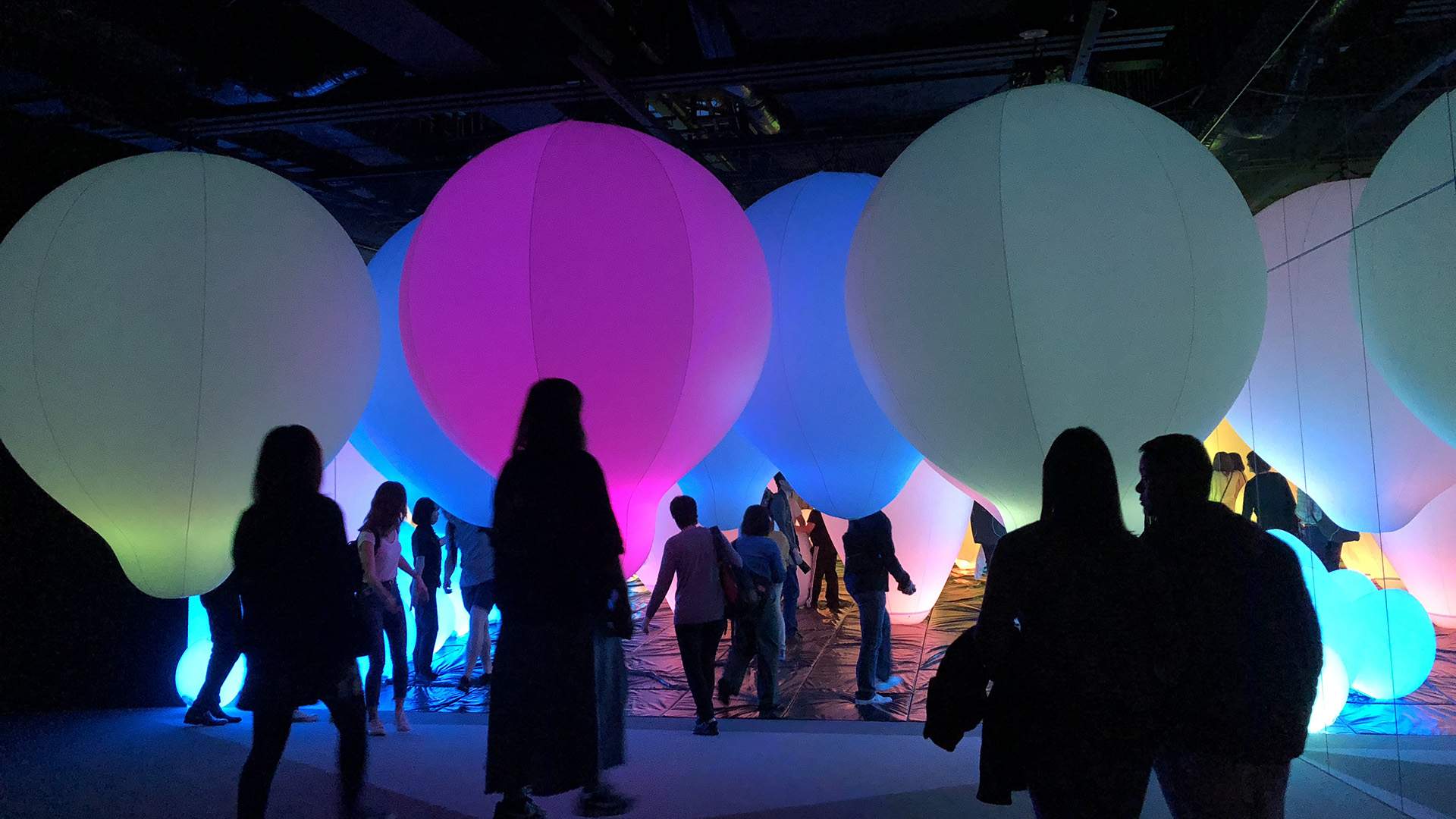 BOUNCE BETWEEN BULBOUS FLOATING SCULPTURES
Sometimes, the simplest things are the most thrilling, which is true in this interactive installation in Borderless Digital Art Museum's more active Athletics Forest. In The Weightless Forest of Resonating Life, bulbous sculptures float through a room as you — and plenty of other folks — roam between them. Some are weighed to the floor, and tip and sway when you walk past. Others rise into the air, heading towards the ceiling. Their colours change when someone touches them, which in turn influences all of the other 3D sculptures around them. If it's busy in here, which it always is, expect a rainbow of hues and a cavalcade of movement.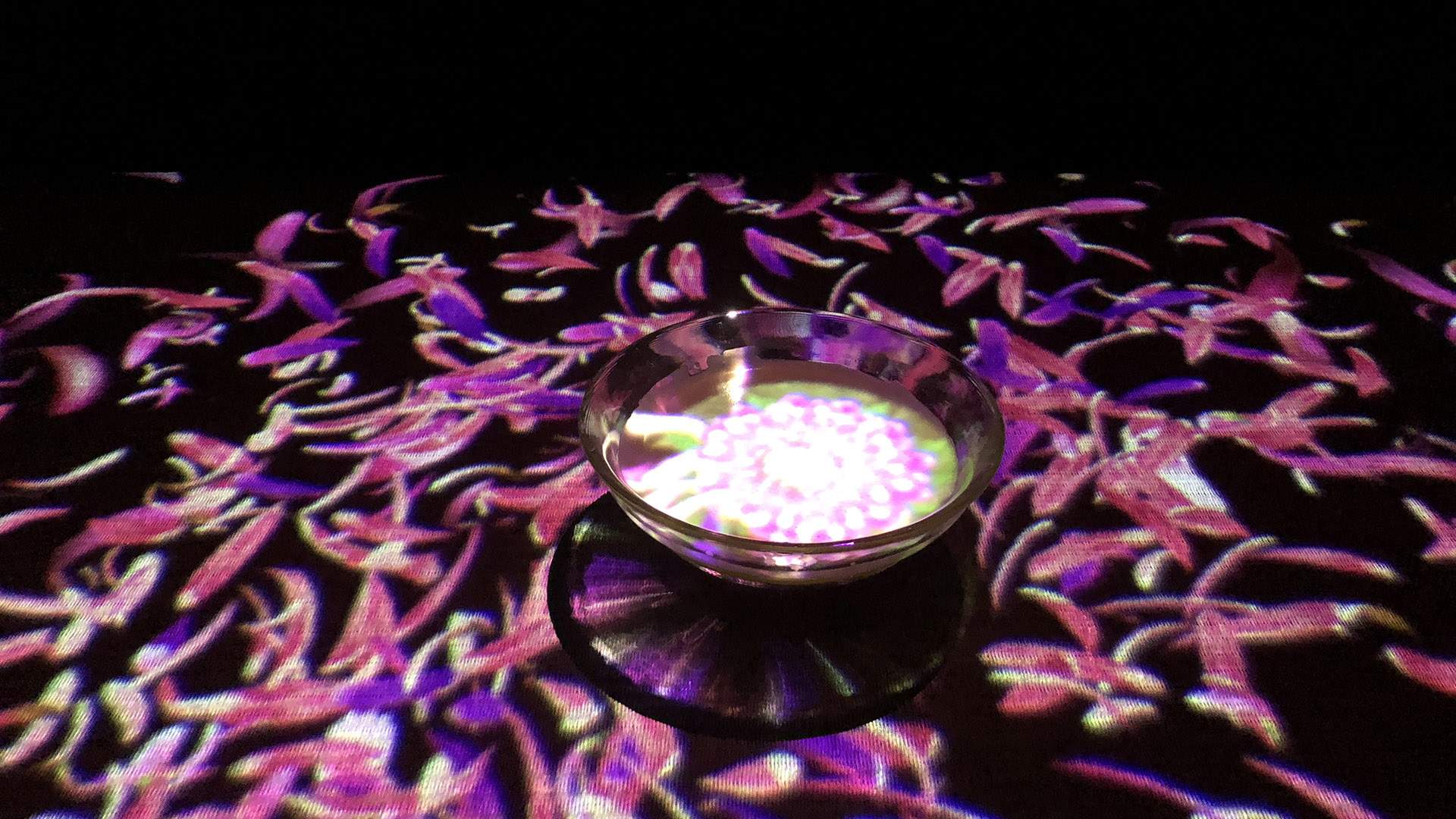 ENJOY AN EXTRAORDINARY CUP OF TEA
Walking around the Borderless Digital Art Museum is exciting and exhilarating. Given that you can spend hours inside, it's also a little exhausting. That's where the EN Tea House comes in, and it doesn't just serve up different flavours of both hot and cold green tea. While you're sitting at long benches in a dimly lit room, your cuppa will come to life thanks to Flowers Boom in an Infinite Universe Inside a Teacup. It all starts with a flower on top of your tea, then moves with your drink. When you've finished sipping, this gorgeous piece finishes as well.

Find teamLab Borderless Tokyo: MORI Building Digital Art Museum in Odaiba Palette Town, 1-3-8 Aomi, Koto-ku, Tokyo, Japan. It's open seven days a week — for more information, visit the museum's website.
Images: Sarah Ward.