ARTS & ENTERTAINMENT
Ten Things to See and Do at Artweek 2014
Textile jewellery making, cycle tours and late night tours.
Artweek has been steadily growing with each iteration and this year it turns the ripe old age of five, offering the largest and most diverse programme of events yet. Over 80 venues all around Auckland: North, East, South and West, will welcome locals and visitors with exhibitions, discussions, workshops, performances and pop-up projects.
Artweek offers a taste of every aspect of the art world for anyone willing to venture out and explore, jam-packed into 10 days of goodness. There's something on offer to suit pretty much anyone and the vast majority of events are free.
Now, we know that with so much choice, you might be feeling a little overwhelmed. Not to worry, to quell your fears of indecision, we have put together a guide of our top ten picks below.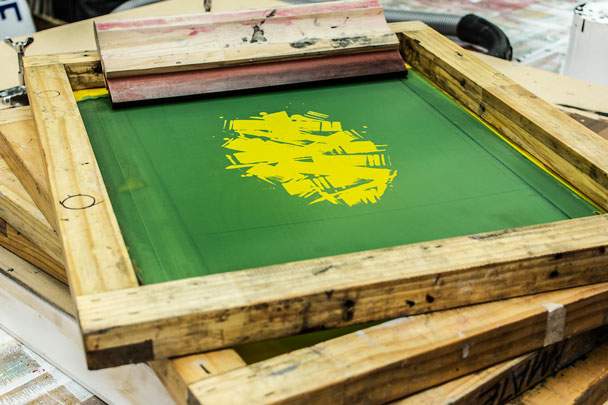 This one promises to be a goodie, in more ways than one. The serigraph (or silkscreen printing, as it is more commonly known) exhibition will feature limited print runs of artwork by some of New Zealand's best street artists. The line-up of contributors is impressive: Askew One, Benjamin Work, Berst, BMD, Elliot Francis Stewart, Lady Diva, Misery and Phat1. It's a rare opportunity to score some limited edition artwork and if that wasn't inciting enough for you, all profits are going to Hagar International.
Hagar International works with women and children who have been victims of human trafficking, gender-based violence and sexual exploitation to help them heal and rebuild their lives. They are doing some amazing stuff so you can be sure your money will be well spent.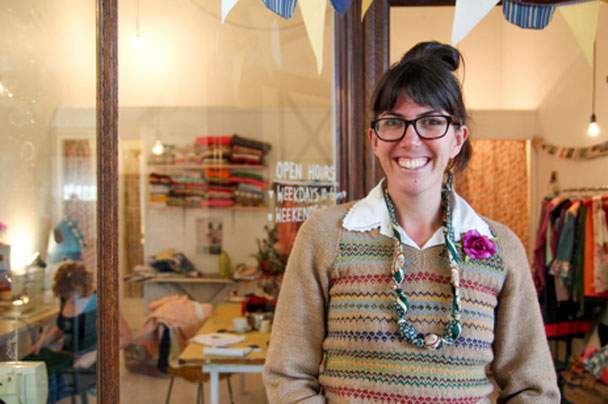 Sewing is one of those skills that I really wish I had some competency in. Sewing requires  accuracy and good planning: lines drawn and cut straight, edges meeting in perfect unison, bound together with neatly snug stitches. Everything I have ever sewn is crooked, with loose threads hanging from unexpected places.
If you relate, then fear not, because Sew Love Tea Do's Sarah Lancaster is here with a smile and plenty of patience to help you out. This workshop wIl see you transform odd bits of fabric and beads into jewllery you can wear, give to friends or impress your grandma with. It's perfect for beginners and tentative dabblers. Spaces are extremely limited, so you better book quick.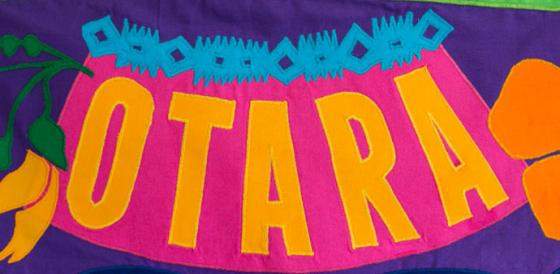 The Heraldry of Presence is an exhibition to be held at Fresh Gallery Otara by artist Fiona Jack. The exhibit will include a collection of banners and flags made by Jack, borrowed from community groups and co-created in collaboration between them. Flags stir strong emotions as national symbols, they direct ships, fly high during warfare, carry messages of protest, discontent, peace. At a time when there seems to be a protest happening every second week to alert public attention to environmental issues, unsavoury law change or unwarranted military force around the world, an exhibition exploring these symbols seems timely.
A comprehensive public programme is running alongside the exhibition, including a banner making workshop, an artist talk and an insight into the history of the Polynesian Panther Party. Get yourself down to South Auckland and get involved. The exhibition opening is on Thursday October 9 at 6pm.


If These Walls Could Talk is an event celebrating a new documentary series of the same name. The mini-series will delve into the world of street art in New Zealand, profiling top street artists. Those involved so far are Elliot O'Donnell, Mica Still, Benjamin Work, BMD, Elliot Francis Stewart.
There will be prints and excerpts from the series on display over three days and a live painting session on October 14, as part of Late Night Art. Venture down to Fort Lane on the night and you might learn some secret tricks of large scale painting. Many of the artists featured in the documentary will have work for sale at Louder—The Serigraph Pop-Up exhibition, giving you a chance to own a piece of exclusive artwork.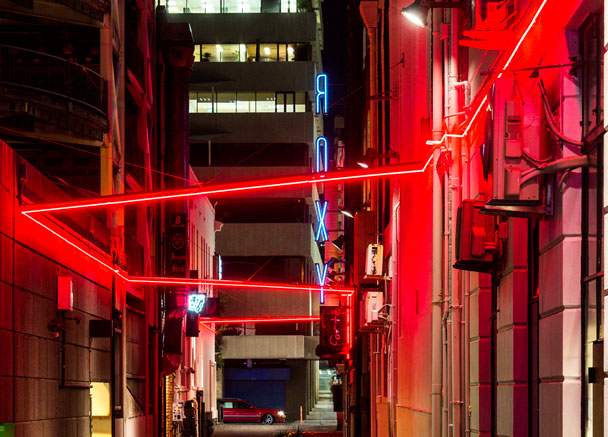 The most exciting and anticipated event of Artweek, Late Night Art is always a fun way to spend a weeknight. This year, there are more events to choose from than ever before. Galleries will be until 9pm, there is live painting, interactive art performances, cycle and walking tours will be going exploring, and the Auckland Art Gallery will be open late with the Light Show and live music. Phew! All that running around and looking at art is bound to make you hungry, but never fear—this has been taken into consideration. The Art of Dining will bring you an array of food stalls in the handy central location of Khartoum Place. Prepare yourself for a night of serious merry-making. I can't wait.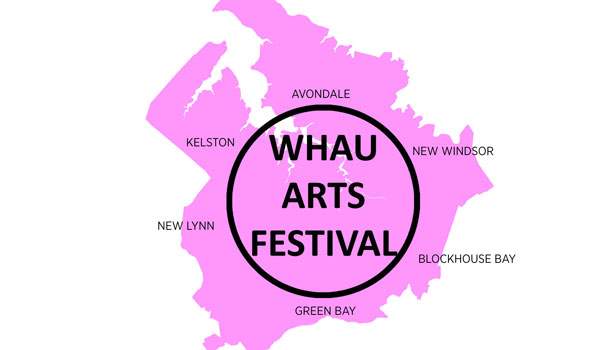 The Whau Arts Festival promises to bring a vibrant programme of events to Avondale over four days of Artweek. The arts will be present in many guises: visual art, performance, music, architecture, along with workshops and food, of course. The festival has been initiated by a locally based arts collective, Whau The People. Ah, puns (another great one coming up in the next event. Fellow pun lovers I'm talking to you). The collective consists of creatives living in Avondale and striving to engage the community in arts-based activities.
Whau Arts Festival, a festival within a festival, sounds like it's going to be awesome. Whether you live out West, or plan a trip out it's sure to be worth it. Check out their Facebook page for updates and clues about what's coming.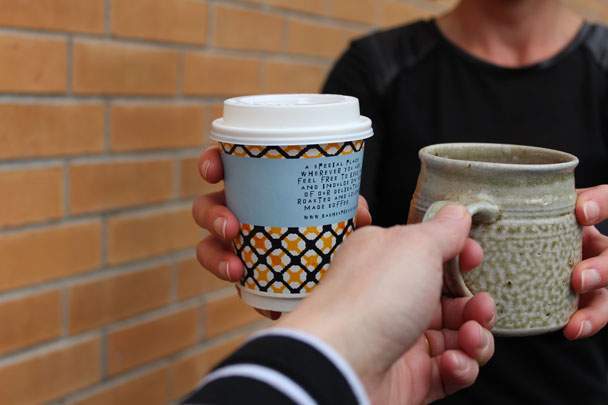 So this event comes with a pun in the title, which makes it worthy of my attention, whatever the quality of the event itself. I love a pun. Good pun or bad pun it matters not, though some may argue they are one and the same. But I digress. The Great Mugging is, in fact, not the large collective robbery of unsuspecting civilians that is suggested by the title. However, an element of surprise is involved.
The Great Mugging is a great idea by Auckland Studio Potters. Members of the group will be loitering about Ponsonby Road, hand-made pottery in tow, to swap takeaway coffee cups of lucky passers-by with uniquely handmade mugs. From what I have seen appear on their Facebook page, there will some gems given away, so it's definitely worth an early rise and trip to Ponsonby in the wee hours of the morning.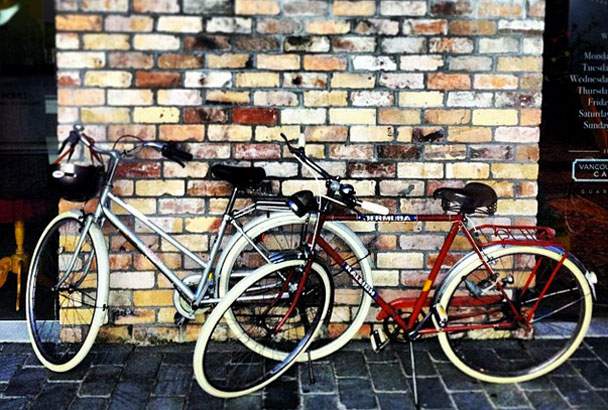 Artweek brings back the beloved art tours by bike once again. There are a number of routes available but the K Road to Newmarket cycle is my top pick. K Road is, hands down, the best place to acquaint yourself with what's happening in the contemporary art scene in Auckland. The short stretch of Auckland's most interesting strip is home to the legendary Artspace, dealer galleries Ivan Anthony and Starkwhite and artist run spaces RM, Fuzzyvibes and Rockies.
Newmarket is host to several dealer galleries, such as Jensen Gallery, Tim Melville Gallery Sanderson Contemporary Art, Seed Gallery, which supports emerging artists and community-focused Circle Gallery. There is plenty of art to see, ponder and discuss. If you don't have a bike, worry not—you can borrow one and there will be three safety riders on each tour to support those who are bit wobbly with their cycling skills.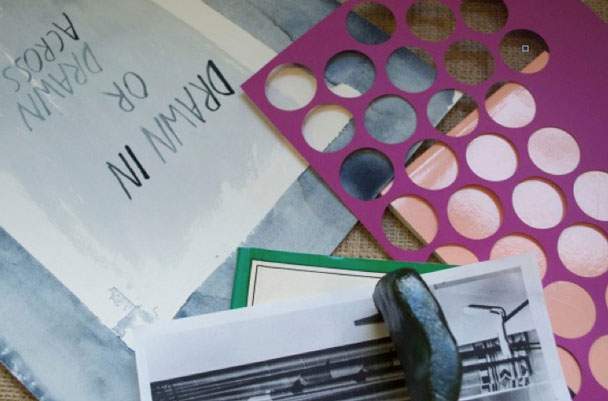 Contemporary Art Collection at Lopdell House
One cannot contemplate such an event as Artweek taking place in New Zealand without Colin McCahon being mentioned there somewhere. McCahon is arguably the most iconic artist in New Zealand's history and one way in which his legacy carries on is through the McCahon House Residency. The residency gives three artists a year the opportunity to stay in a purpose-built studio in the middle of the bush for three months and make art.
2014 is the tenth year of the programme and, presuming that past residents have been productive during their occupation of the space, one would imagine that a whole lot of art must have been created here. This is indeed the case and, lucky for you, you can view it all via a guided tour of Lopdell House, with a visit to the Colin McCahon house itself. A great opportunity to see art by some of New Zealand's best artists, and maybe go for a bush-walk while you're at it.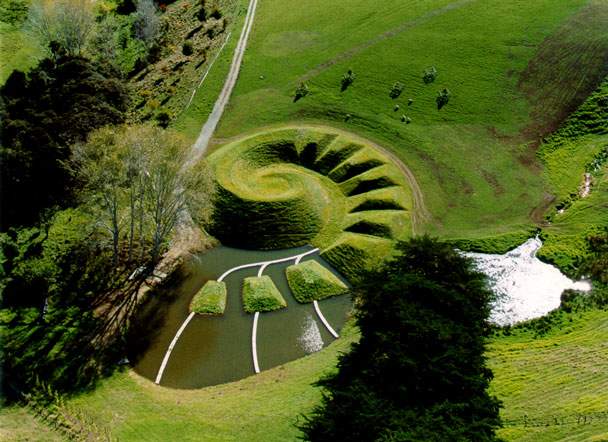 Sunshine, wine and sculptures. We know the first two go together splendidly well, but the sculptures are bit of an anomaly. Not at the Brick Bay Sculpture Trail—here these three elements find a home. The Brick Bay Vineyard has been supplying delectable wines to Warkworth's residents and beyond since 1995. The owners' passion for sculpture has manifested itself in the Sculpture Trail weaving its way throughout the grounds. A 2km guided walk through the trail will take you past over 45 sculptures dotted around a tree-lined boardwalk and give you a peek at parts of the Private Collection too.
There is much to see and much to drink afterwards. Or beforehand, which may well help your art-viewing experience along. I would recommend a wine tasting and a platter of tasty nibbles to complete the trip, making for a highly enjoyable spring outing all around.

Published on October 07, 2014 by Anna Tokareva