ARTS & ENTERTAINMENT
Tokujin Yoshioka's Incredible Growing Crystal Art
Tokujin Yoshioka's otherwordly exhibition sparkles in Tokyo
For his latest solo exhibition at the Museum for Contemporary Art in Tokyo, Tokujin Yoshioka has again indulged his fascination with organic structures and natural processes, embracing the interaction between prisms, space and light.
In his series of striking sculptures and installations, Yoshioka aims to expose the beauty and energy present within self-generating wonders such as crystal formation, harnessing the process to become part of the art itself. He quite literally grows his artworks, using a special liquid that allows natural crystals to develop into whatever shape they choose, after which he sometimes decides to attach them to a base of some kind.
And, like any true gardening fanatic, he believes in playing music to his 'plants' as they grow. His series entitled Swan Lake apparently blossomed under the soothing companionship of Tchaikovsky.
Whilst we happen to think the huge fairy floss-like clouds of crystal comprising Tornado 2007 are pretty spectacular, the large-scale installation Rainbow Church has been heralded as the exhibition's highlight: a huge window made of 500 crystal prisms inspired by Henri Matisse's designs for the Rosaire Chapel.
Yoshioka is known for combining architecture, design and installation art. His furniture designs appear at Salone del Mobile annually and he has also designed store interiors for high fashion brands such as Hermès and Issey Miyake.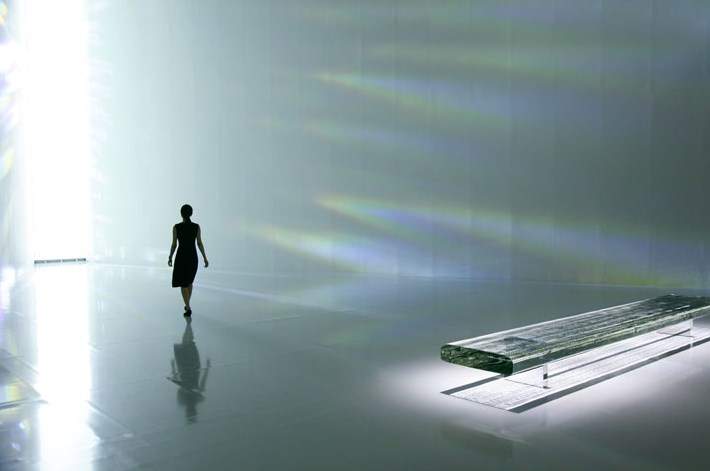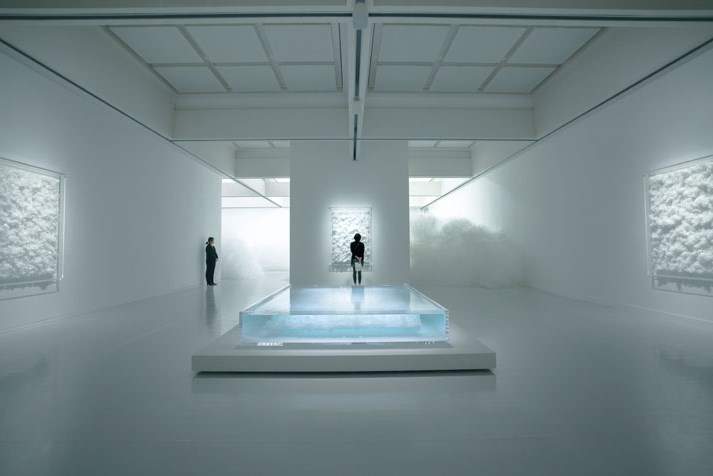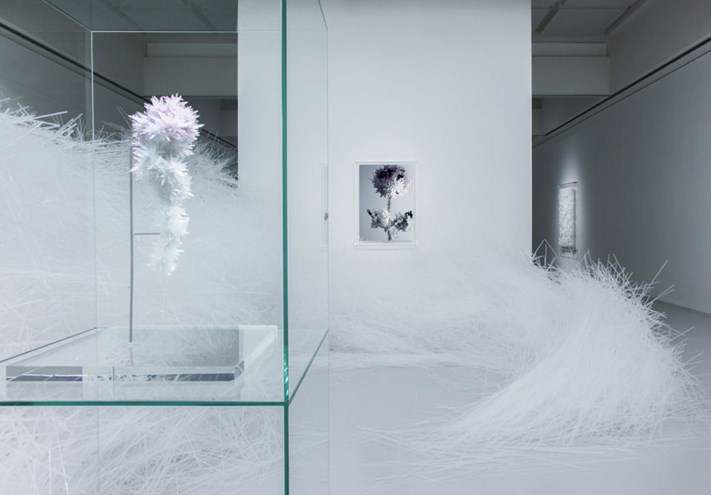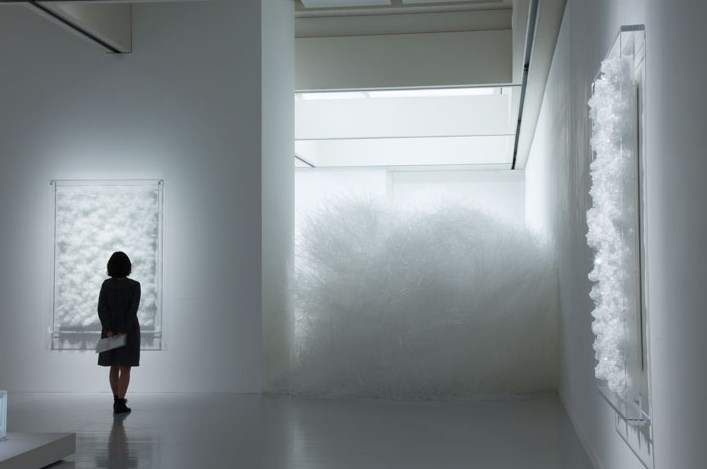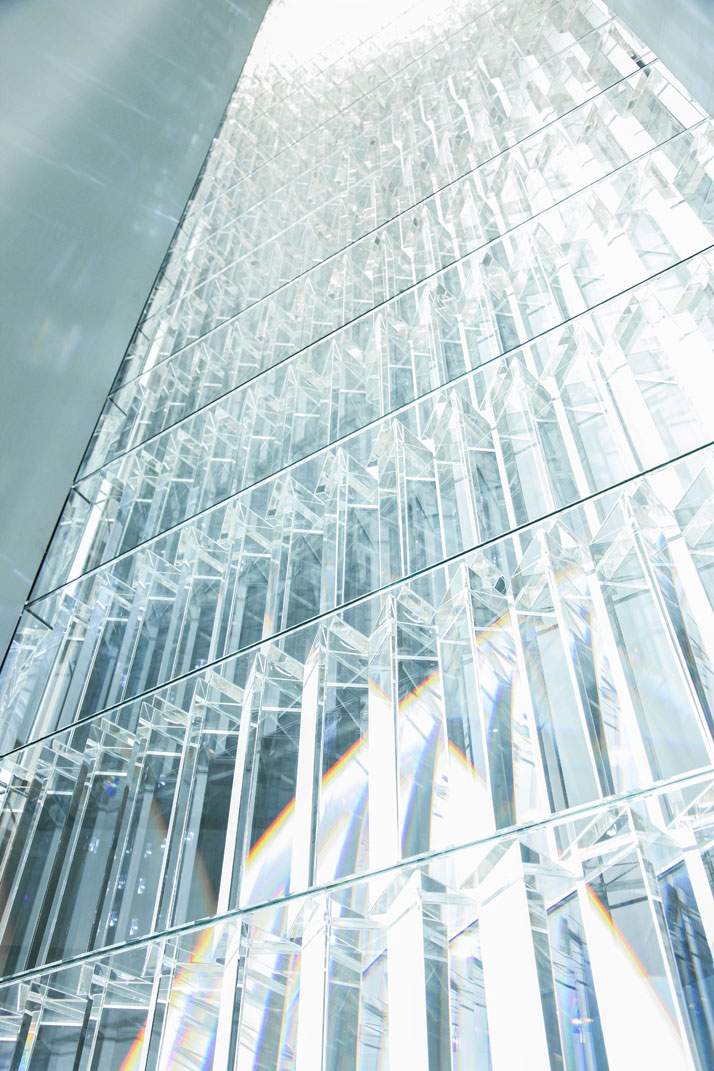 Via Yatzer.com. Images from the MOT.
Published on November 05, 2013 by Lucy McNabb