ARTS & ENTERTAINMENT
Two Houses in One, Made Entirely of Silk
Silken replicas of the artist's Korean and American homes come with layers of meaning.
At first glance you might have thought, "Oh, this is obviously some kind of computer-generated building blueprint thing," when you saw the picture of Korean artist Do Ho Suh's latest artwork.
These days we pretty much assume everything is Photoshopped. But in this case, the joke's totally on you. The walls are real, the windows are real. In fact, they're probably even more real than the people and cases on Judge Judy. So what is this ethereal blue structure? The whole thing's made of silk, and represents a 1:1-scale model of homes previously lived in by the artist, one nestled inside the other.
Known for his zany, skewed-perspective manipulations of full-scale houses, walls and other exterior structures brought inside (you can check some of them out here, here and here, including earlier works constructed from nylon), Suh's latest installation is titled Home Within Home Within Home Within Home Within Home.
Look closely and you'll see the distinction between the two homes: outside we have a modern Providence, Rhode Island apartment building — the artists' first US dwelling-place — and inside you'll glimpse, artfully suspended like a ghost, an exact copy of the traditional Korean house where Suh was raised. It's mind-blowing to conceive of the logistics of putting this project together, and the result is so big that visitors to the exhibition at Seoul's National Museum of Modern and Contemporary Art are able to stroll through and study the work from every angle.
Combining the intimately personal with replicated architecture carries a message about identity: according to the artists' bio, his installations explore "the relation between individuality, collectivity, and anonymity". Obviously the nesting of one cultural identity, represented by the physical house, within another — while both remain transparent — is a neat and direct metaphor for the artist's self. Memorialising familiar places through different media is a long-running theme for Suh — read his ideas about the sensuality of pencil-rubbings here.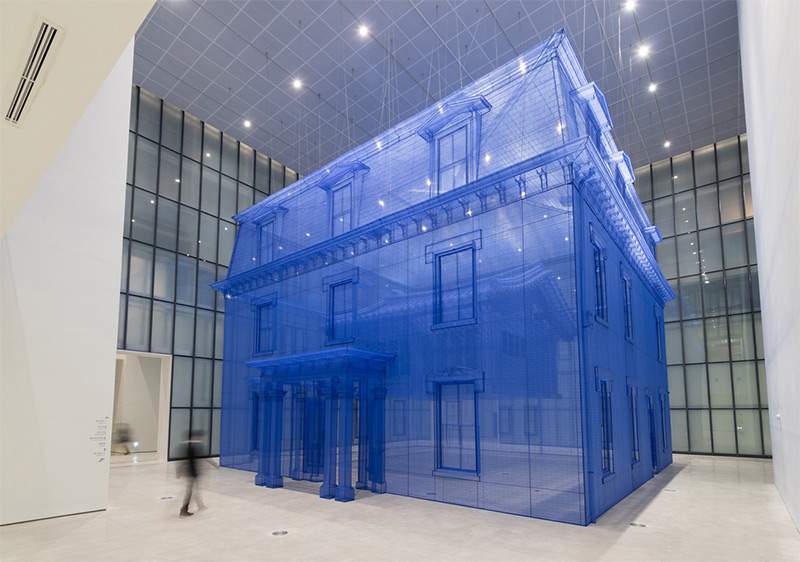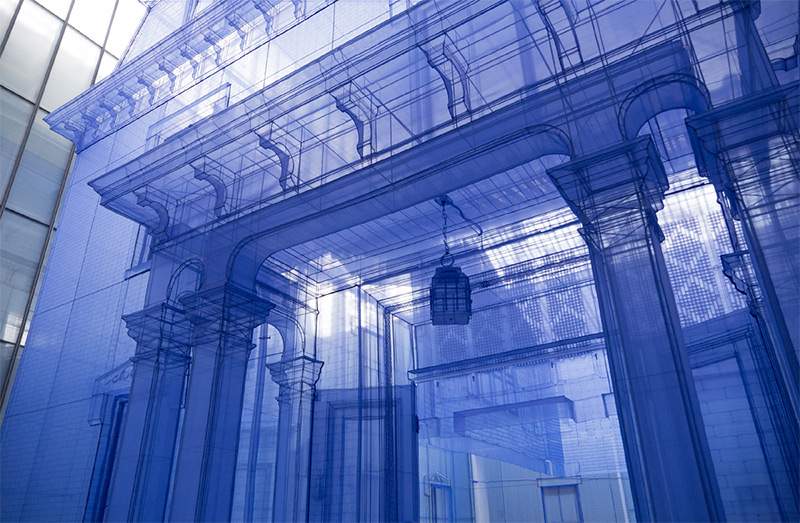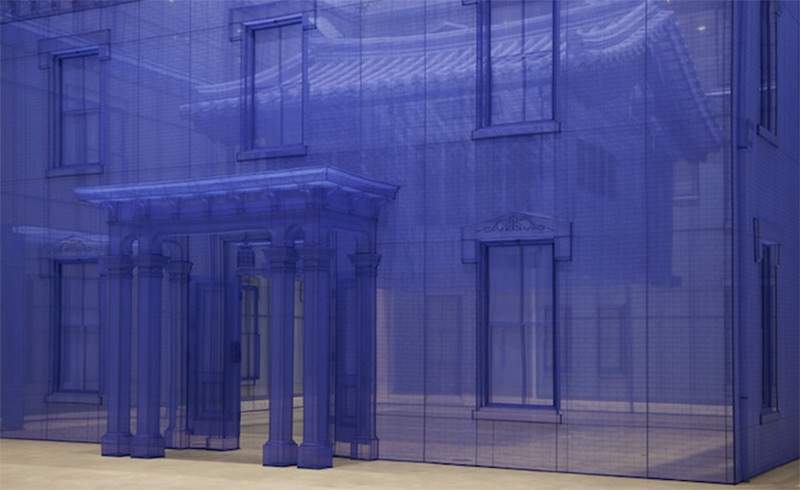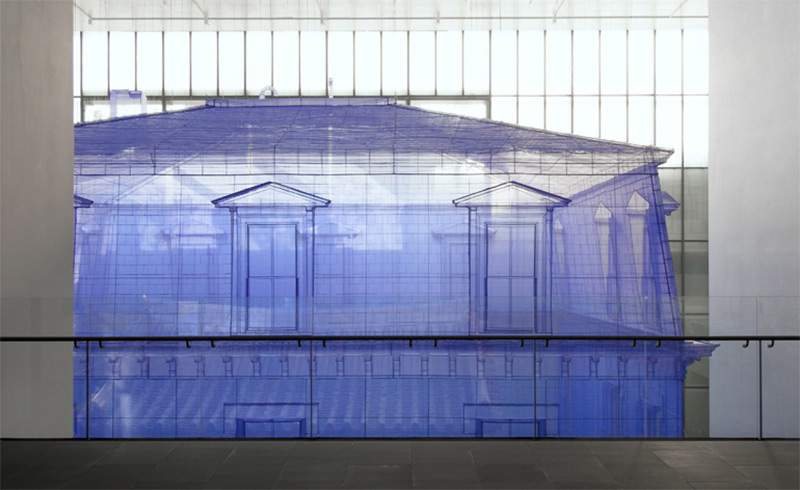 Via Colossal.
Published on November 27, 2013 by Shirin Borthwick