ARTS & ENTERTAINMENT
Japan's Multi-Level Super Nintendo Theme Park Is Set to Open This Year with a 'Mario Kart' Ride
Opening before this year's Tokyo Olympics, the park will also feature a Yoshi ride, a Mushroom Kingdom and Bowser's Castle.
Japan's Multi-Level Super Nintendo Theme Park Is Set to Open This Year with a 'Mario Kart' Ride
Opening before this year's Tokyo Olympics, the park will also feature a Yoshi ride, a Mushroom Kingdom and Bowser's Castle.
When Super Mario Kart first rolled onto Super Nintendo consoles back in 1992, it came with 20 inventive courses and endless hours of fun. Nearly three decades later, the game has become a beloved phenomenon — not just speeding through desert tracks and rainbow roads, but onto Google Maps and mobile phones, and also into reality. The hugely popular game's next stop? Theme parks.
Although an exact opening date hasn't yet been announced, by July this year you'll be able to enjoy a real-life Mario Kart experience as part of the first-ever Super Nintendo World. Initially announced back in 2017, the new site is joining Universal Studios in Osaka — and it's due to launch before this year's Tokyo Olympics, which run from July 24–August 9.
Just what Super Nintendo World will entail has been a source of mystery over the past few years, but details are slowly being unveiled. Yes, Mario Kart features as part of a new ride, with Mark Woodbury, President of Universal Creative and Vice Chairman Universal Parks & Resorts, calling the racing component "a new kind of attraction". Exactly what that means is yet to be revealed; however it's safe to assume that fans will be able to strap into some kind of moving kart. What else could a Mario Kart ride feature?
Osaka's Super Nintendo World will also take over multiple levels — fitting for a gaming-themed space — and recreate the brand's popular characters and themes, complete with other rides, restaurants and shops. Expect Mario and Mario-related characters to feature heavily, with Universal Studios confirming that it'll boast a Yoshi ride, a Mushroom Kingdom, Peach's Castle and Bowser's Castle.
"Think of Super Nintendo World as a life-size, living video game where you become one of the characters," explained Thierry Coup, Senior Vice President and Chief Creative Officer, Universal Creative. "You're not just playing the game; you're living the game, you're living the adventure."
With that in mind, the theme park will introduce wearable wrist bands, called Power Up Bands — which'll connect to a special app and allow patrons to interact with the site using their arms, hands and bodies. That mightn't sound all that exciting, but the bands will enable you to collect coins just like Mario does in the Super Mario games. Like the red-capped plumber, you'll also be able to hit question blocks to do reveal more coins. And there'll be collectible items to gather, such as character stamps, which you'll find after achieving various goals. The stamps will also earn you even more coins — so you really will be basically playing Super Mario in real life. You will have to buy a Power Up Band separate to your entry ticket to enjoy that element of the park, though.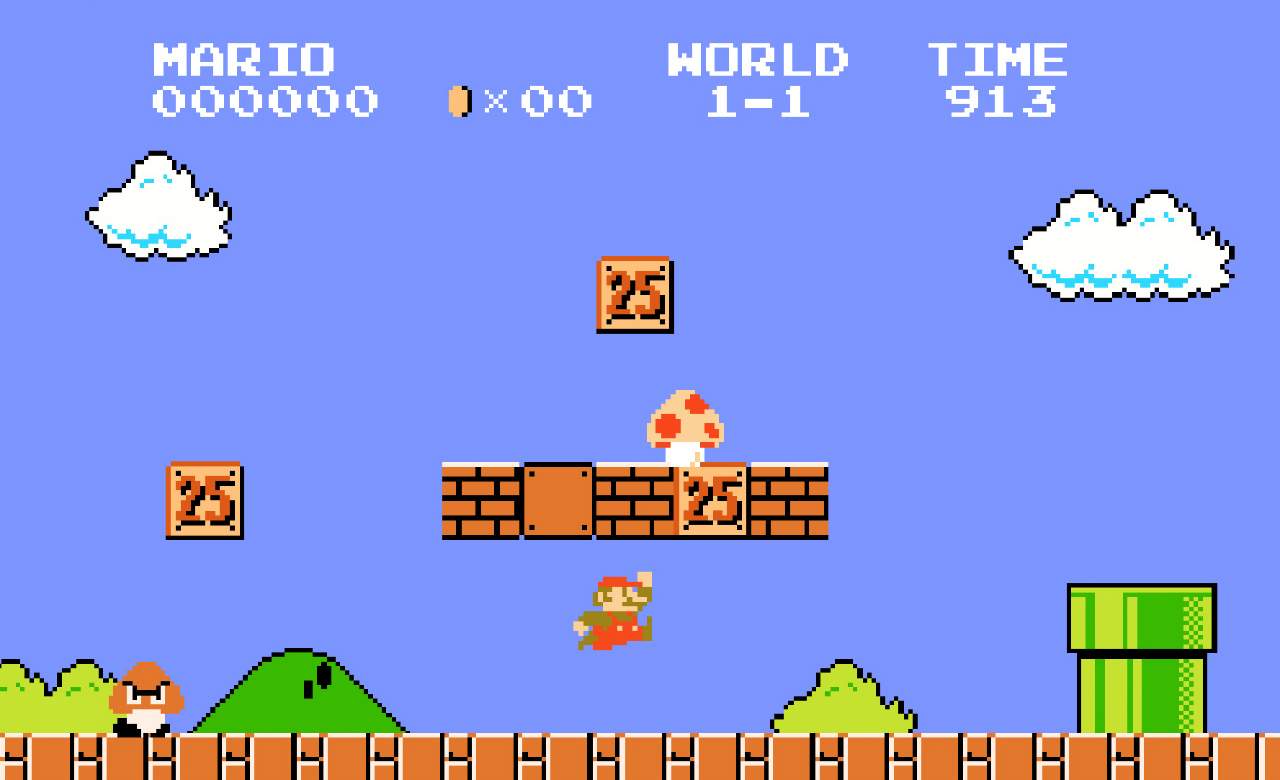 While it doesn't give away a whole lot, Universal Studios has also released a new Super Nintendo World song and music video with Charli XCX and Galantis, which they say "showcases the activities based on the real and interactive experiences available at Super Nintendo World". For now, all other specifics remain sparse; however given that Nintendo's game stable includes everything from Donkey Kong to Tetris and The Legend of Zelda, there's plenty more to play with. Our suggestions: real-life Tetris, where you move bricks around in person, or a Donkey Kong water ride that uses the game's iconic aquatic music.
Can't make it to Japan any time soon? Universal Studios is also planning Super Nintendo Worlds for its other parks in Hollywood, Orlando and in Singapore. The latter was just announced last year, and is set to open by 2025.
When Super Nintendo World launches at Universal Studios Osaka, it'll join Japan's growing list of pop culture-themed attractions — including the towering Godzilla and Gundam statues, a forthcoming Godzilla attraction that you'll be able to zipline into, the existing Studio Ghibli Museum, the in-progress Studio Ghibli theme park, Tokyo Disney Resort in general and the Japanese park's upcoming Toy Story hotel, to name just a few.
On the international theme park scene, it's also a great time to live out your love for your favourite films, shows and games. As well as all of the above, both Walt Disney World and Disneyland in the US opened Star Wars theme park zones last year, a Star Wars hotel is also coming to Walt Disney World in 2021, and a Marvel hotel is slated for Disneyland Paris.
Super Nintendo World is slated to open at Universal Studios Osaka in July 2020.
Top image: Super Nintendo World 'We Are Born to Play' by Galantis ft. Charli XCX.
Published on January 15, 2020 by Sarah Ward