FOOD & DRINK
The Best New Experiences in Auckland this Week
We're one of the ten most liveable cities in the world, here's why.
Each and every week our amazing city has plenty on offer – from great eats to unique meats, smoke-filled cocktails, ping-pong tournaments and facials. However, here at Concrete Playground we strive to showcase the latest and greatest, the truly unique and amazing hidden things that keep our city ranked in the Top 10 of the world for liveability and general awesomeness.
Therefore on a regular basis we will aim (more than usual) to highlight a few of the most inspirational, entertaining or exciting places, parties or activities we uncover. They are all must-see/must-do or must-eat/must-drink and generally contribute a whole lot of atmosphere and ambiance to Auckland city.
This week we've found a pop-up teppanyaki restaurant coming soon to a home near you, the elevation of the bagel to something holy, a few new eating and watering holes and a very vintage day out.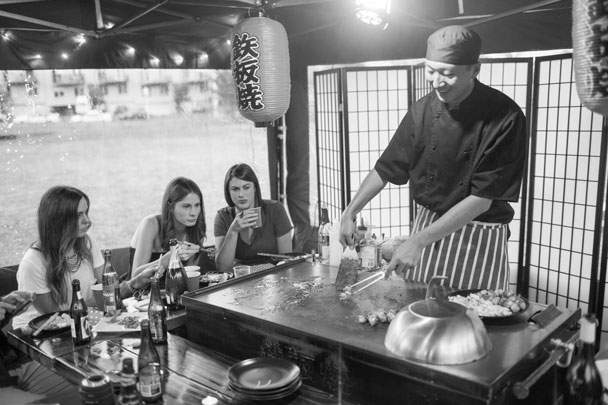 A unique experience like no other, Shin's Teppenyaki is a mobile, pop-up Japanese restaurant that comes to your home (or wherever you may reasonably desire), bringing all necessary equipment – tables, chairs, lights, food, a nice Japanese man to cook etc – and makes you shine as a pretty cool cat and host amongst friends and relatives. As you need only supply the alcohol and choose a suitable location, life doesn't come much easier should it be your turn to impress. It's not a matter of if you do this it's a matter of when.
Check out our excellent Concrete Playground Pop-up Teppenyaki night photos should you need more convincing.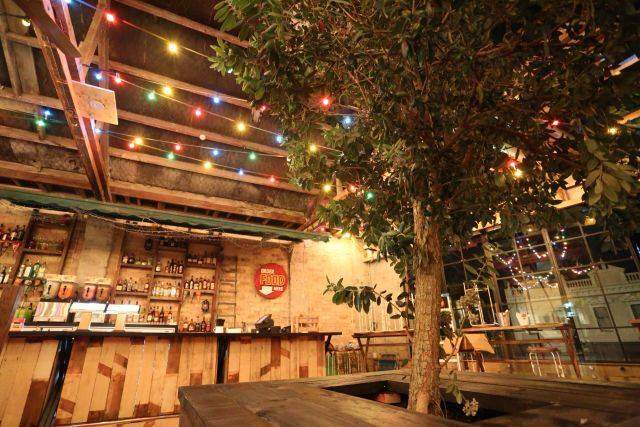 For the Ponsonby locals, a hassle free hangout in a world of fast-lane living has been a long time coming – and it has arrived with the opening of Little Easy. A welcomed addition to the strip of bars, eateries and establishments, this renovated and low-key location is a pub, plain and simple.
Focusing on simple and approachable food and drink you'll find outstanding burgers, toasties and other laid-back snacks to wile the days and nights away while enjoying their expansive selection of rums and cocktails – too easy.
198 Ponsonby Road, Ponsonby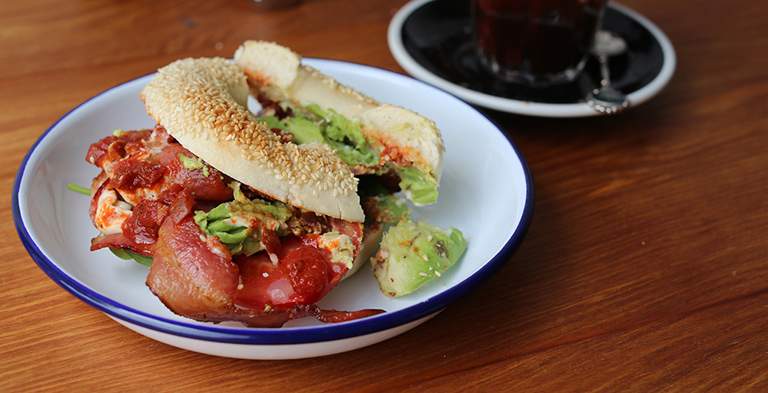 The latest bagel eatery to make its presence known in our fair city, Goodness Gracious Bagels is a tiny eatery tucked away in Eden Terrace that serves up… bagels. Amongst salads, baked goodies and, according to some, Auckland's best coffee - to add diversity to the menu. Steering away from the currently-popular deconstruction style to a burger-looking New York-style, their offerings are generous, delicious and come highly recommended for a visit any and every day of the week. Man up and have a substantially satisfying Bagel Burger, you deserve it.
2a New North Road, Eden Terrace


While the days of Parnell being a student haunt have long since passed, its position as the home of undiscovered gems continues to flourish – and if you haven't heard the word, 46 & York continues to hold pride of place amongst them. Located in a truly iconic heritage building it shouts 'local' while serving up a shared-plate menu far beyond anything you'd expect to find 'round the corner. An elegant, attractive space, classic service and delicious well-presented drinks and fare that won't break the bank – if you're looking for this week's dine-out destination, look no further.
And don't forget to order the Smokey Pulled Pork Tostada with Pineapple.
46 Parnell Road, Parnell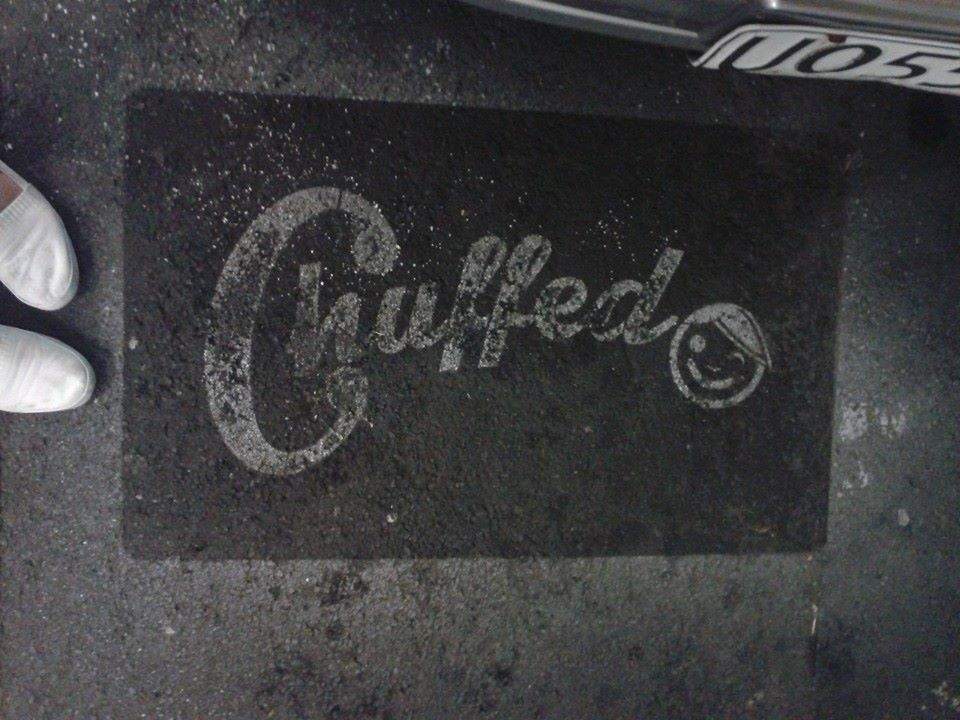 A clean-cut and unpretentious new establishment, Chuffed Café seems to have appeared from nowhere on High Street to remind us of the simple things in life – that great coffee, simple yet divine eats and a warm and welcoming attitude are all you need to make a second home away from home.
While nestled amongst a hub of accounting firms, banks and other pillars of the establishment, Chuffed Café is anything but – celebrating simplicity and the uncomplicated things in life – providing a haven in a suburb awash with the complex and demanding. You've had a tough week, so why not drop by and unwind?
43 High Street, Auckland CBD

Lord knows we're all looking for something unique to set ourselves apart in the plastic-fantastic world we find ourselves living in, and what better way than a look to the past. A place of classy broads, Felix the House Cat clocks, big hair and bigger cars, the Very Vintage Day Out happening this weekend at Alexandra Park is just such a place. A hive of shopping (you need more plastic fruit in your life), entertainment and pin-up gals, this kitsch yet strangely appealing atmosphere will probably provide more genuine feel-good fun than anything since the 90s.
Saturday, 5th April 2014. Alexandra Park Raceway, Greenlane Road West, Epsom

Published on April 03, 2014 by Will Seal