in partnership with

For more features like this including articles, news and reviews suited for the modern man, head to the LYNX Black Gentleman's Guide to Auckland.
Barbeque season continues, which is bloody good news for us carnivores who love nothing better than tucking into a flame-grilled piece of meat.
Once upon a time, turning up to your mate's place with a couple of sizzlers and some of those supermarket teriyaki chicken skewers would have been sweet as. But nowadays, not so much. It seems the Kiwi palate has matured somewhat and the art of meat selection for any meal, BBQ or not, has become just that – an art.
Luckily for Auckland we've got a few butchers who know where it's at when it comes to producing quality cuts of meat for the BBQ. So after a few weeks of playing hungry carnivores on the loose, these are our picks for the best butchers in Auckland.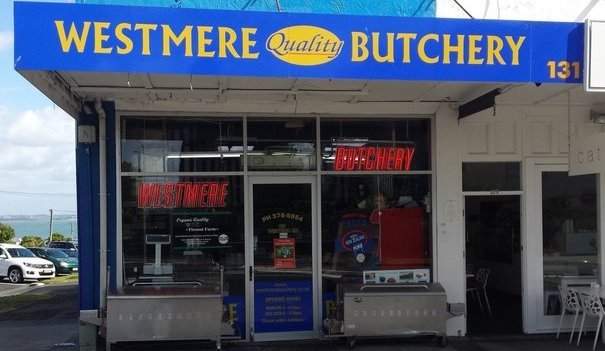 131 West End Road, Westmere
The Westmere Butchery is an institution of the Auckland meat scene. In fact, this butcher is so good that it's got something of a cult following.
You know those clean eating people on Facebook who hashtag the life out of their #raw #organic #healthy meals? I'm tempted to do a meat version of that every time I go to the Westmere Butchery – but I'm not sure the world is ready for a sudden influx of "me and my sausage" selfies just yet.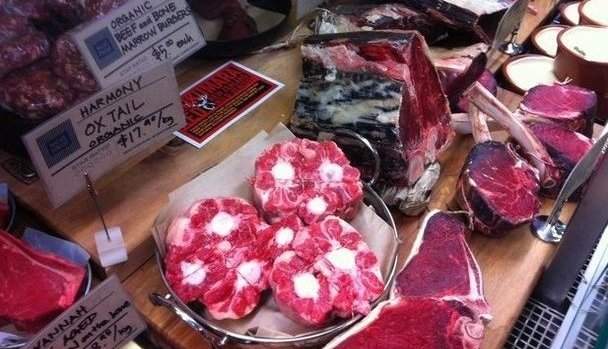 Ponsonby Central, Cnr Brown & Ponsonby Road
If you feel like restaurant quality meat (think The Grill, Botswana Butchery, Jervois Steakhouse etc.) then look no further than Neat Meat in Auckland's Ponsonby Central.
Neat Meat's range includes Savannah grass-fed angus beef, wagyu beef, first-class lamb, Harmony free-range pork and chicken, wild venison, veal and goat, as well as its famous organic, free range, gluten- and dairy-free sausages. And make sure you say hello to Zac the head butcher, who has sharpened his trade alongside Jamie Oliver in London and would have to be one of the best looking in the business.
Best of all, if the crew at Neat Meat don't have what you're after, they can more than likely get it in for you. Nice one.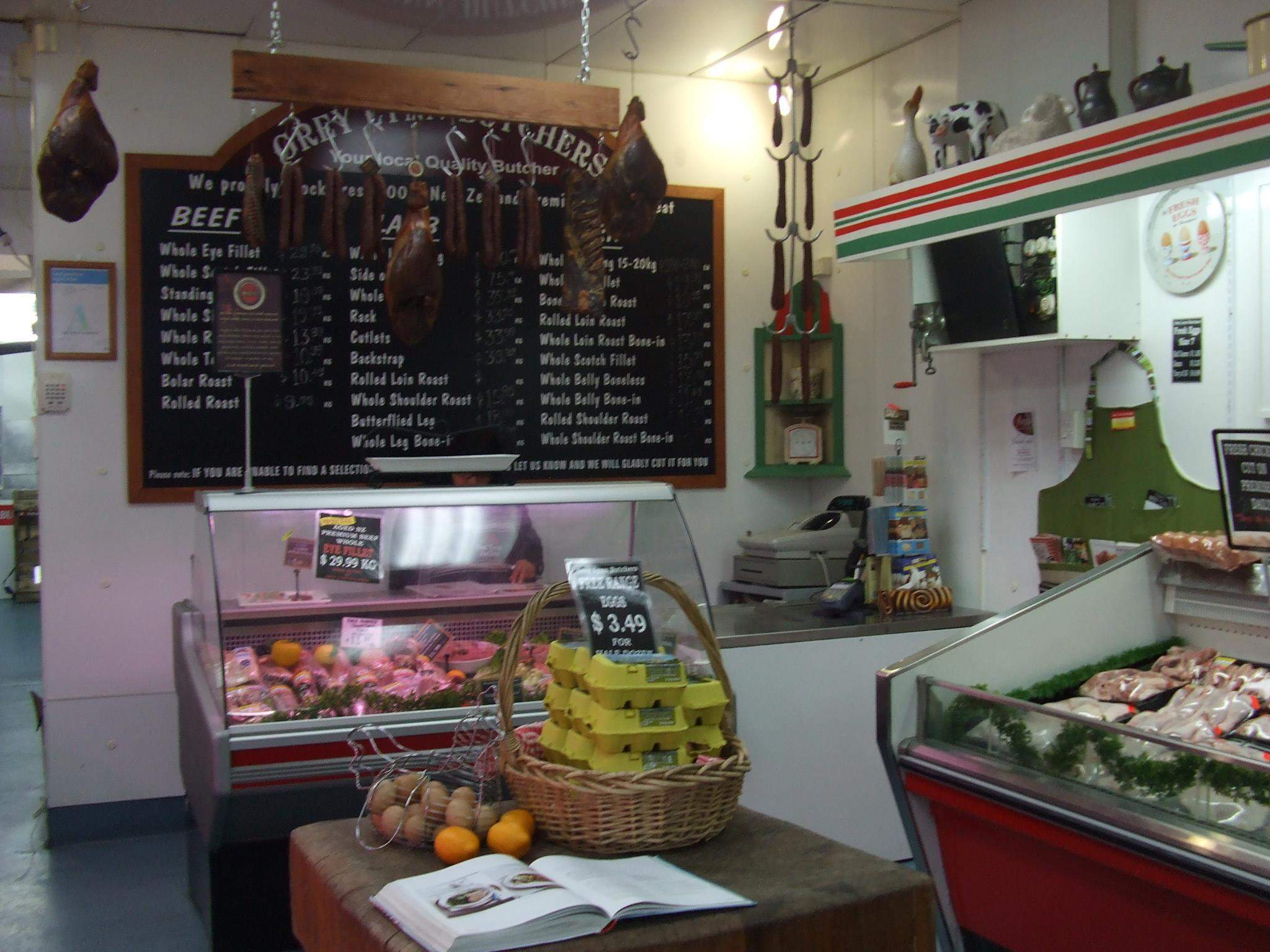 531 Great North Road, Grey Lynn
Grey Lynn butchers are pretty good at staying true to their motto, "bringing your old school local butcher back". It's got everything from free-farmed pork, chicken and turkey to wild pork, venison, rabbit and ostrich.
The Grey Lynn Butchers are also the owners of some meaty silverware, having won the award for best bacon in Auckland for its traditional honey-cured Manuka-smoked streaky bacon and dry-cured middle bacon. It's also pocketed three silvers and a bronze at the New Zealand Sausage Competition – yes, that's an actual event.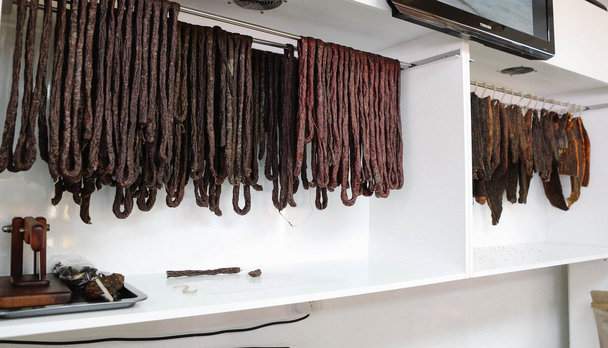 52 Oteha Valley Road, Albany & Highland Park Shopping Centre, 505 Pakuranga Road, Howick
A slightly lesser-known but no less brilliant butchery on the Auckland scene is Fred's Fine Foods, with two locations in Howick and Albany. Fred's focus is high quality South African produce like biltong (cured meat) and its famous droëwors (a coriander-seed spiced boerewors sausage).
Another plus with this little meat shop is its website is riddled with amazing South African recipes you're not likely to come across on your own. Fred's is also set up so you can order online; however, if you've got the time to journey out to either of their shops we'd recommend it – samples and tasters make it worth the drive.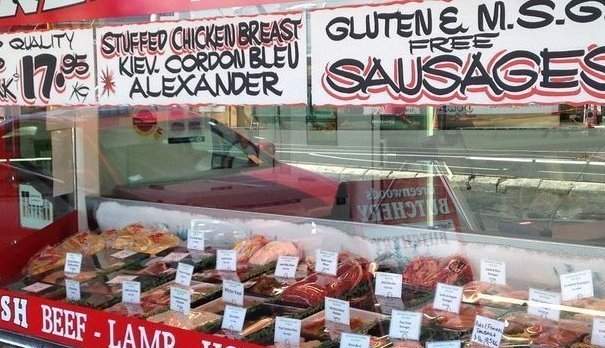 5. GREENWOODS BUTCHERY
590 Manukau Road, Epsom
You've got to love the classic Kiwi butchery – places like Greenwoods Butchery in Epsom, where you're always greeted by a huge selection of tempting meats in the window and the guys behind the counter will always tell you the best ways to cook each cut of meat.
Greenwoods Butchery has a great range of hand-made sausages, burger patties, organic and free-range meats. They'll even provide the meat for your next social club raffle. It doesn't get much more Kiwi than that.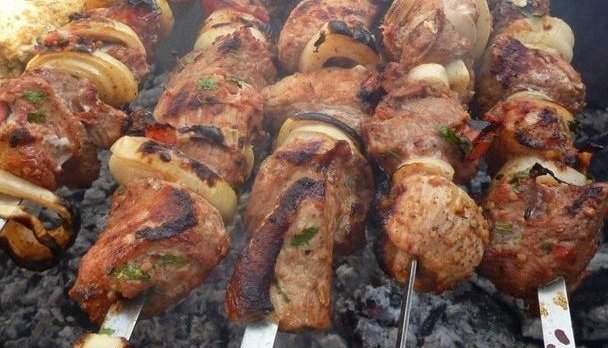 693 Mt Eden Road, Mt Eden
Better by name, better by nature – Better Butchers of Mt Eden boasts meat so good, that my mouth is watering as I go to write this next sentence. It's the place to go for your Christmas hams as well as imported prosciutto and parma ham from Italy.
If you're not that fancy or you just don't have enough coin to buy meat that's seen more of the world than you have, Better Butchers of Mt Eden also makes super-tasty sausages and serves premium cuts of steak.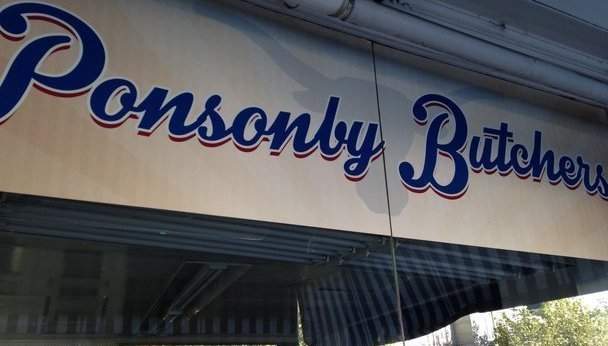 224 Ponsonby Road, Ponsonby
When we say this place is a meat market we don't mean you should go there to pick up anything but luscious breasts of chicken and long, juicy sausages. Okay, it's time to get back out of the gutter. We're really sorry about that.
Superior Meat Market, as the name suggests, is a damn good butchery on Ponsonby Road. You can get your pork ribs and lamb chops here, as well as quality sausages to throw on the barbecue.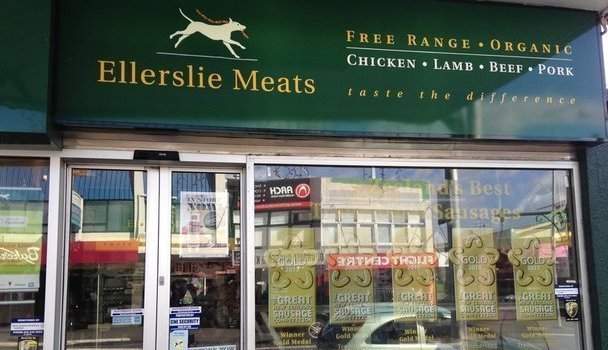 128D Main Highway, Ellerslie
Ever tried a gold medal winning sausage? You can at Ellerslie Meats, which has won gold awards in the Great New Zealand Sausage Competition for four-years running.
This award-winning butchery also specialises in organic beef, chicken, lamb, rabbit, venison and Manuka-smoked bacon and ham. It even makes addictive-free dog treats made from proper New Zealand meat, so you and your dog can both eat better than the poor chap who's cooking sizzlers on his barbecue.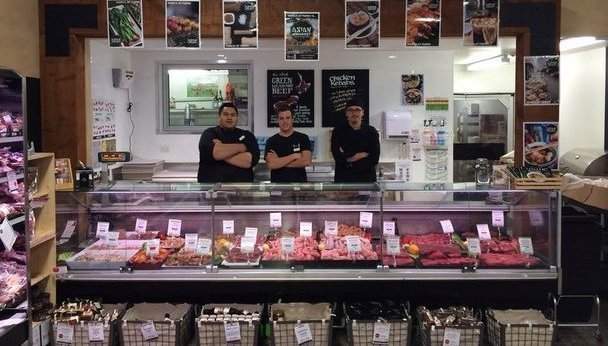 80 Lunn Ave, Mt Wellington
34 Westmoreland Street, Grey Lynn
Cnr Constellation Drive & Parkway Drive, Mairangi Bay
Farro isn't a dedicated butchery, but if you're looking for a fine cut of meat in Auckland we can heartily recommend its meat department. Pak 'n Save or Countdown this most definitely is not.
You're not likely to turn up for two consecutive visits to Farro and not see something new, which is reason enough in our books for making it a regular weekend pit stop. The team behind the counter pride themselves on stocking the best local and imported meats and, if you ask them, they'll recommend the best cuts of meat for your barbecue.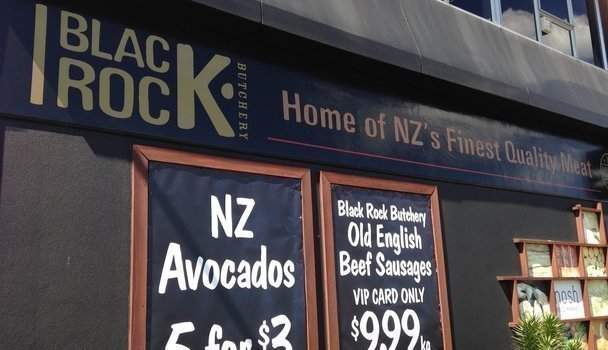 Nosh, 136 Green Lane East, Greenlane
Equally, Nosh Food Market isn't a dedicated butcher – but you simply have to visit its Black Rock Butchery inside the store in Greenlane. It's a meat-lover's paradise.
Specialising in pre-packed cuts of meat as well as having a traditional butcher-style counter, Black Rock serves only premium quality cuts of meat. Plus it has a wicked range of free-range chicken, free-farmed pork, corn-fed beef and sustainable seafood – if you're that way inclined.

Published on March 20, 2014 by Simon