FOOD & DRINK
The Ten Best Organic Cafes in Auckland
Bring out the long-haired raw nutrition-loving hippie buried deep inside you.
The world of organic eating can, I admit, sound a wee bit daunting to begin with. With so many fancy ingredients flying around and too many hipsters to count, it's easy to understand your overwhelmed urge to place the whole organic shenanigan in the too-hard basket and return to the chemically-laced comfort of your Denny's value meal.
However, imagine this article as a virtual holding of your hand while I tell you about the ten best organic cafes in Auckland, guaranteed to rouse your tastebuds and bring out the long-haired raw nutrition-loving hippie buried deep inside you.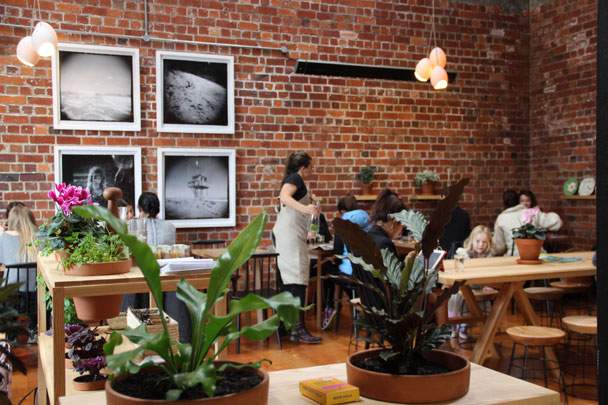 Ahh, Little Bird… my unprocessed hero of tasty triumph, my knight in shining organic sustenance. As someone so wisely put it, this isn't just a café – it's a culture. Little Bird Unbakery is sustained by an avid devotion to providing ethical, organic fare that blows a raspberry in the face of the ridiculous adage that healthy and bring-the-house-down scrummy cannot fit in the same sentence. This place is packed to its beautifully exposed rafters with food that is organic, free of gluten, dairy and refined sugar and is largely vegan, too. My only advice is to time your visit aptly – Little Bird's colossal following means that it's off the chain busy, pretty much all the time.
1a Summer Street, Ponsonby, Auckland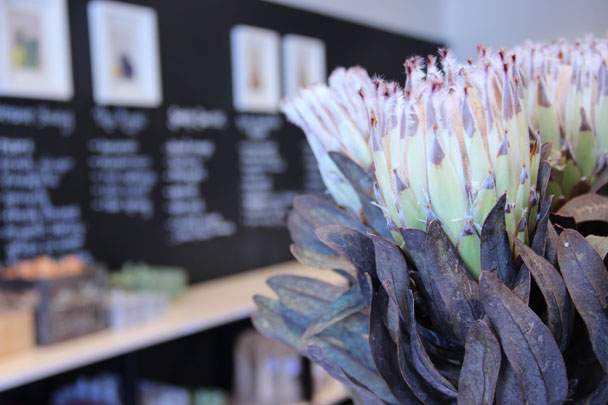 This place gets extra points for its super passionate owners and their commitment to the healthy eating cause. While I'm sure there are more than a few joints who like to tout the organic spiel simply for the fashion of it, Wilder & Hunt is definitely not one of them. The brains behind this St. Heliers café are dedicated to creating 'real food' and they're one of the few in Auckland to cater to Paleo and Primal eaters, which basically means eating caveman-style – meat, fruit, vegetables, nuts and seeds… and no processed food. Ever.
Once you've been to Wilder & Hunt, you'll understand that this approach to eating isn't as depressing as it sounds – in fact, it's incredibly tasty. They have an amazing cabinet selection that includes the likes of 'rawky' road, made with raw cacao and overflowing with nuts; and red velvet cupcakes, coloured pink with beetroot juice and filled with a gooey chocolate centre. Yes, you read right. These people made a healthy friggin' red velvet cupcake. Why haven't you been there yet?
15 Maskell Street, St Heliers, Auckland

Committed to offering traditional Japanese food using as much organic and locally grown produce as possible, Janken is a hidden gem on Jervois Road with a warm atmosphere and beautifully humble service. Their repertoire of raw nutrition spreads across every inch of the menu from organic wine and sake to an array of delectable macrobiotic desserts, and it's all as scrumdiddlyumptious as it is chemical-free.
158 Jervois Road, Herne Bay, Auckland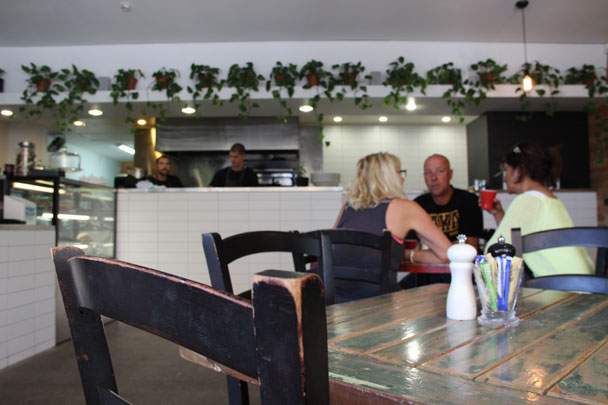 Located on the ground floor of a boring corporate building lies this colourful little café that has successfully enamoured the Takapuna townsfolk (I suspect it has something to do with their carrot cake). Jam's menu is, in a nutshell, classic café fare served with a side of downright delicious (shout-out to the seared lamb on quinoa salad). Not to mention that everything in their glorious cabinet selection is made on-site with the freshest organic ingredients, and their table numbers are preserve jars, which I think is just a bit sweet. If a nice summer's day finds you ambling around the Shore, hit up Jam for some breezy service and an array of quality organic food.
33-45 Hurstmere Road, Takapuna, Auckland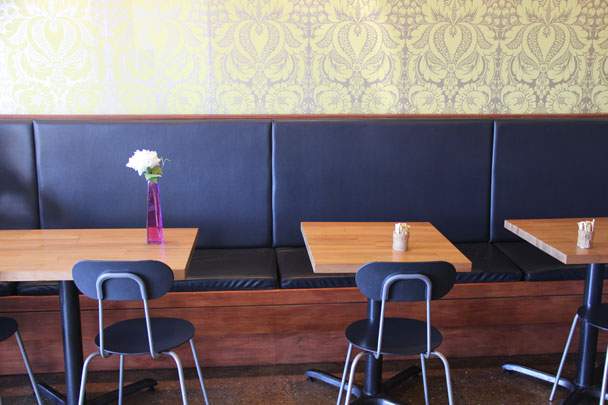 We love Hinemoa Street Organic Café for its simple ethos of quality, organic café fare and relaxed atmosphere. This sunny Birkenhead gem offers a chilled place to kick back for a few hours with friends on the weekend, not to mention great value for money with its nutritious, fairtrade menu setting you back no more than the average Sunday brunch. With a loyal following of patrons keeping this spot thriving, trust the North Shore masses and make time for a visit next time you're over this side of the bridge.
138 Hinemoa Street, Birkenhead, Auckland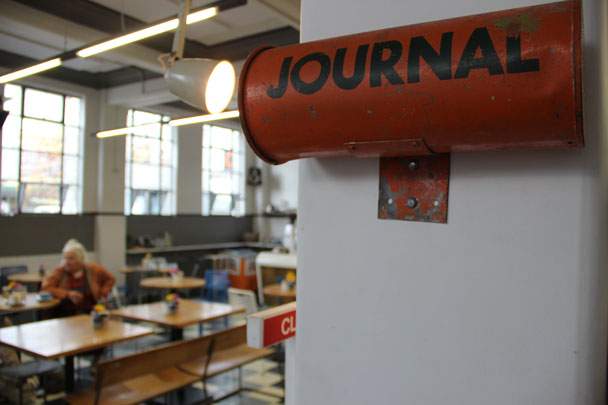 Kokako really needs no introduction to Aucklanders organically inclined and in the know. Supplying lovingly crafted coffee to a tonne of like-minded cafés around the country, their own eatery is a largely sustainable and certified organic fit out, advocating local produce right down to the cute tins of home-grown herbs sitting on each table for you to garnish your meal as you wish. While their intriguing selection of organic coffee beans is surely the star of this place, the menu is creative and is complemented by a colourful cabinet selection of savoury and sweet treats to takeaway, so the Kokako experience can live on in your fridge until your next visit.
537 Great North Road, Grey Lynn, Auckland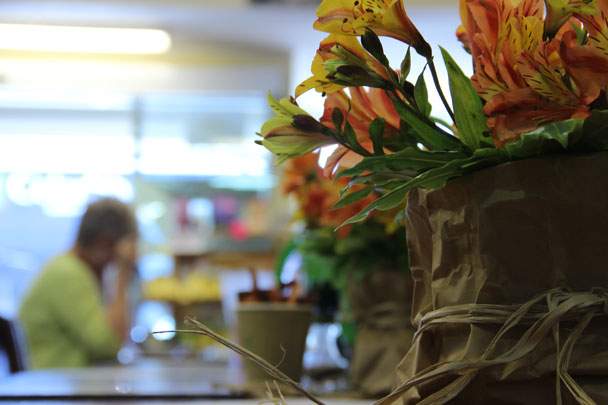 Quite the famed institution among Auckland's health-conscious, Wise Cicada is not only a laid-back café serving organic and nourishing meals, it also has its own freakin' supermarket. Selling everything from chia seeds and organic milk to self-help books and chemical-free cosmetics, this place will have you immersed in its aisles of hippie produce while the expert baristas brew your fairtrade almond flat white. A word to the wise: one does not simply 'pop in' to Wise Cicada. Rather, one lingers amongst the living salads and meditation crystals, and leaves with bags of cacao powder and gluten-free pasta one never knew they needed until right that moment.
23 Crowhurst Street, Newmarket, Auckland

Zest Organics is a well-kept Devonport secret with a concise cabinet selection of tasty organic morsels, offering the likes of satay tofu wrapped in organic pastry and raw peanut chocolate along with a selection of raw smoothies, juices and freshly churned organic frozen yoghurt. With wonderfully attentive service and what seems like an infinite knowledge of the organic lifestyle on hand, this is the place to stop and chat to the staff, experiment with new raw food endeavours and leave feeling oh-so-rejuvenated.
8 Victoria Road, Devonport, Auckland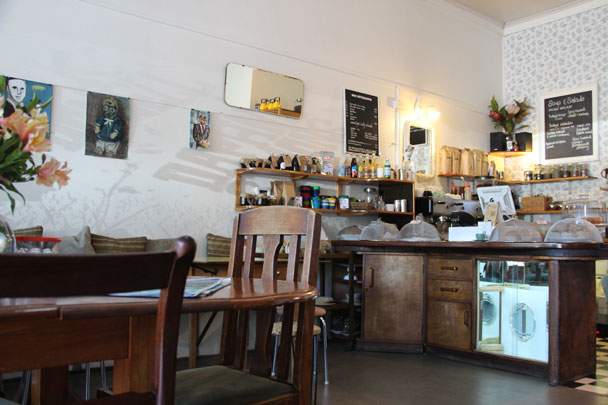 A wander off of the beaten track will prove rewarding where this artsy little café is concerned. Located in the heart of Mt Albert, Cosset is an organic, vegan and fairtrade eatery that moonlights as a haven of crafty collectables and quirky display for local artists. With coffee beans supplied by world-famous-in-Auckland Kokako and a simple menu of café classics and a few exotic dishes thrown in for good measure, this hidden gem is well worth the trek.
1087 New North Road, Mt Albert, Auckland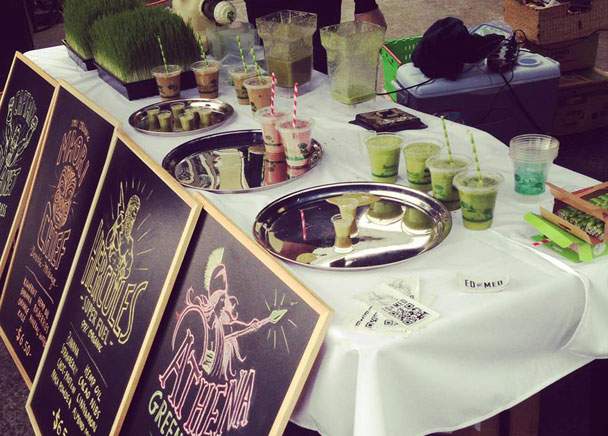 Ok, fine. The Organic Mechanic isn't a café. But when the boys who run the joint are so damn beautiful and their smoothies so lip-smackingly nutritious, their place on the list is really a no-brainer. Setting up shop almost every Saturday and Sunday morning at La Cigale Markets in Parnell, their menu is simple with just a few smoothie options on offer. Each flavour combines a crazy good amount of raw and organic ingredients with a truckload of health benefits in tow, making their humble market stall a great place to swing by on the weekend should your body need a little rejuvenation after a big night on the ran-tan. If you're uninitiated, let your first drop be the King Kong - packed with blueberries, banana, linseed, vanilla and pea protein, it's indulgent and nourishing with a side order of hella' delicious.
La Cigale Markets, 69 St Georges Bay Road, Parnell, Auckland

Published on November 14, 2013 by Danielle Todd