Stories involving someone's testicles (especially engorged ones like this) usually aren't very heartwarming. But 31-year-old Thomas Cantley is currently proving that assumption wrong. Over the course of this month, Cantley has been rolling a giant inflatable testicle across the USA to raise awareness of testicular cancer. Relying on people's kindness and support, he is currently travelling from California to New York and has been raising a lot of eyebrows along the way.
Diagnosed with a stage three testicular cancer in 2009, Cantley started his ballsy mission in order to break some of the taboo surrounding the topic. "It's a 96 per cent survival rate if caught early," he told KSBW. "I want to prove you don't need billions of dollars or the promise of a cure to make a difference in the fight against cancer." His mission is instead about creating conversation.
With his own cancer currently in remission, he's travelled more than 750 kilometres over the course of the month. People are inviting him to stay with them, buying him meals, and writing their own cancer-related stories on his giant testicle as he goes. With the Ball Push project now nearing its end, he's even earned himself the nickname of Mr Ballsy.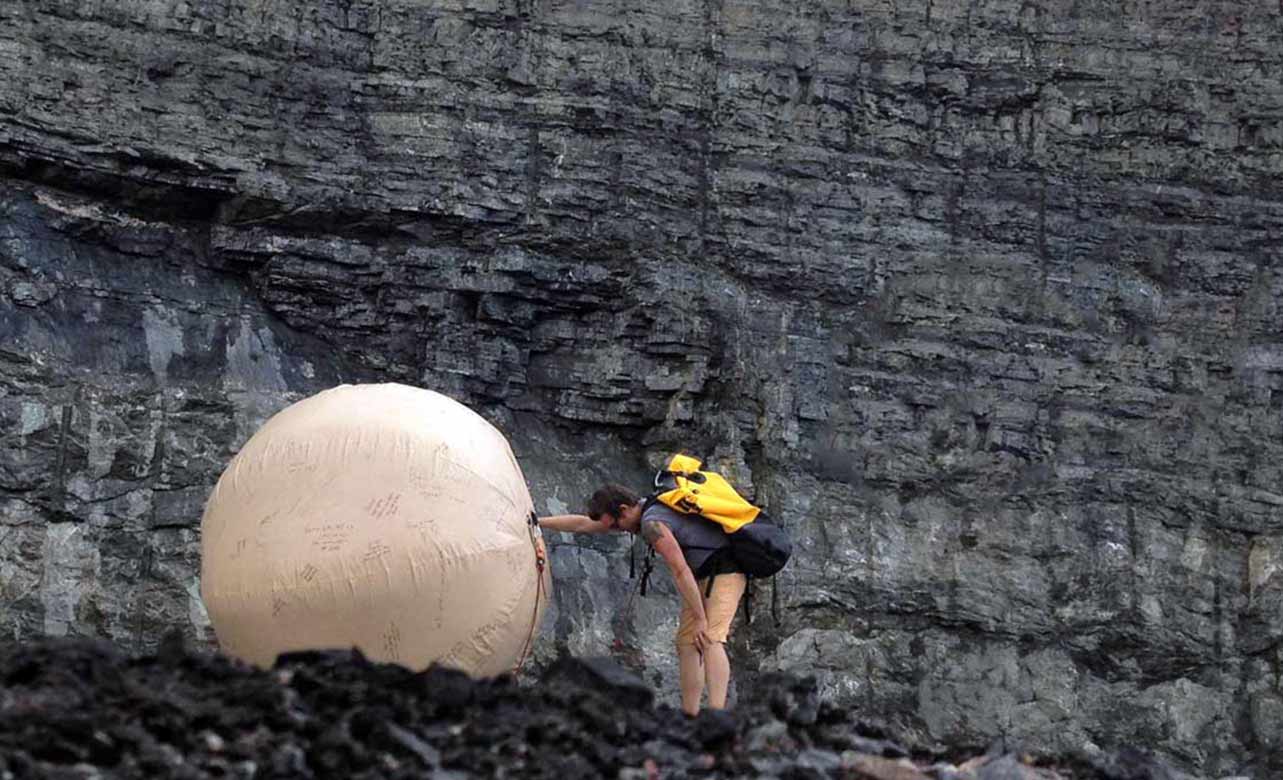 Ever since Forrest Gump began running for the sake of running, we've had a fascination with these novel acts of endurance. Frankly, we're personally fascinated whenever anyone completes a regular marathon. What would compel someone to do that to themselves? But in the case of Thomas Cantley, the reason is very clear. Taking advantage of the humour all young men seem to find in their balls, Cantley is tactfully asking guys between 15 and 35 to "go check their nuts".
And hey, if a cancer survivor can trek all the way across the USA dragging a very annoying inflatable ball, you can probably muster a quick fondle or trip to the doctor.
Follow the rest of the journey via the Ball Push website or Facebook page. For more on the issue, check out the Testicular Cancer Awareness Foundation.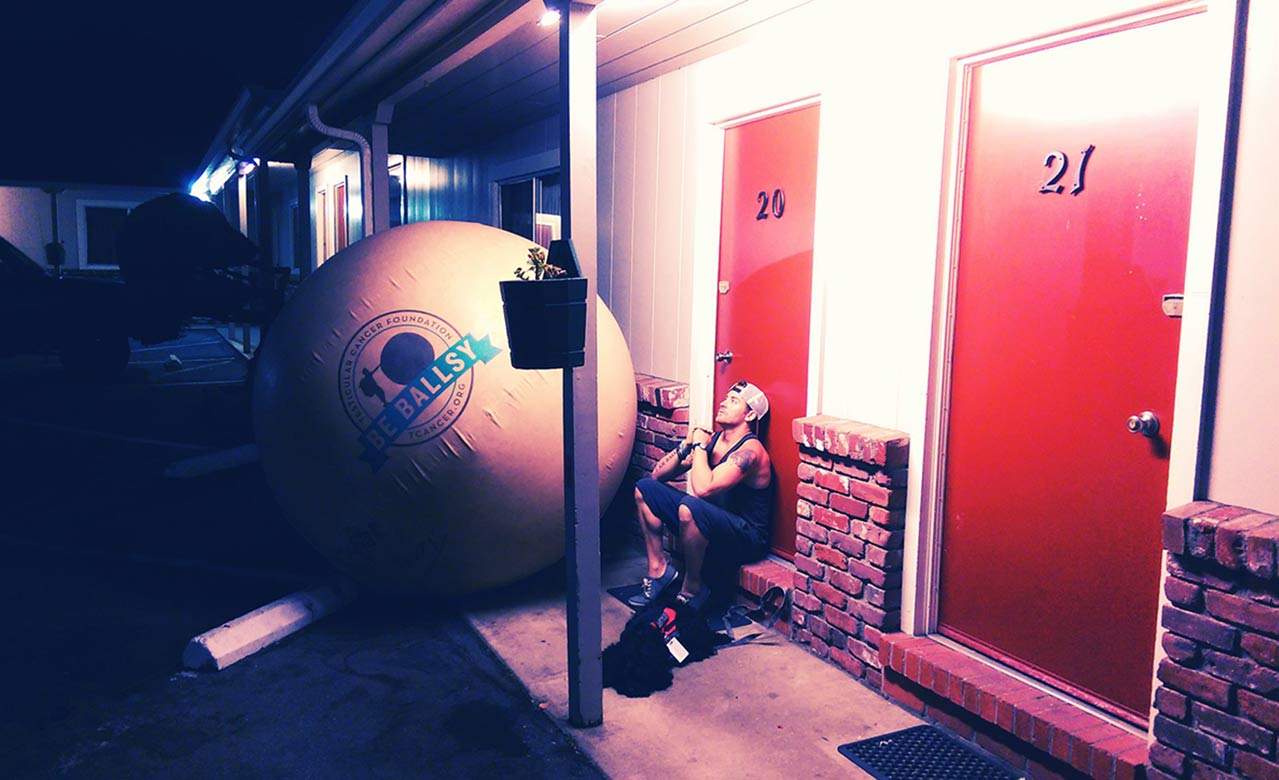 Published on September 21, 2014 by Meg Watson