Trademe Has Mysterious Haunted Bottle For Sale
Love a good random Trademe auction.
Everyone loves a good mystery, from Scooby Doo to the slightly strange Auckland Ghost Tours that promise a tour of haunted spots in our CBD – and it seems we've found a new one.
Often a hub for second-hand goods of dubious quality, TradeMe has once again provided a hub of distraction with the discovery, by our Concrete Playground Wellington team (who clearly do nothing), of what appears to be a mysterious haunted bottle.
The listing, published by user ry_303 aka Jonno of Palmerston North, says that the bottle moves around his house and can be seen floating in mid air from time to time.  Sure it would be safe to assume he's full of shit, but with only 1 negative piece of feedback across 112 auctions he seems legit.
"Thanks for the great trade! A+++" says 'bsaltz'
"Could not ask for better from a trader. Quick contact and payment. Highly efficient. AAA++++++" states 'castoffs'
"excellent trader prompt payment and friendly e-mails highly recommended, this trader has amazing patience I misread his address which caused a delay of almost a month and finally it got there with sincere apologies. An asset to trade me" from "bsj"
Jonno checks out and he's clearly sceptical, "things are getting weird. I usually don't believe in shit like this, but it's honestly having an effect on me and my missus".
Did he drink it?  So began an in-depth CSI analysis of the photos to judge if the phenomenon was worth of deeper investigation.
Here are our case notes;
It doesn't' appear as just any mysterious haunted bottle – it's what looks like a bottle of Jim Beam that's been through the wars and come out the other side.
The pictures don't tell the full story, and while we'd assume some kind of nuclear holocaust apocalypse scenario, a quick read of the auction reveals he, "got it a while back from a mate from the States". The plot thickens.
Jonno's grammar and spelling is atrocious – did he drinked the bottle?
Figuring it was worth sending a smart-ass email to just elicit a response, we emailed the team at JB with queries and requests for free alcohol. Our request for alcohol was declined, but a statement was provided in official language:
"We do our best to ensure no paranormal entities enter the product during the bottling process", but also said they were "not entirely surprised that a spirit would want to take up residence in one of our bottles".
Either way, someone drank the JB (probably Jonno) and we don't have any – sadface.
To ask your own questions and become a believer check out the action here.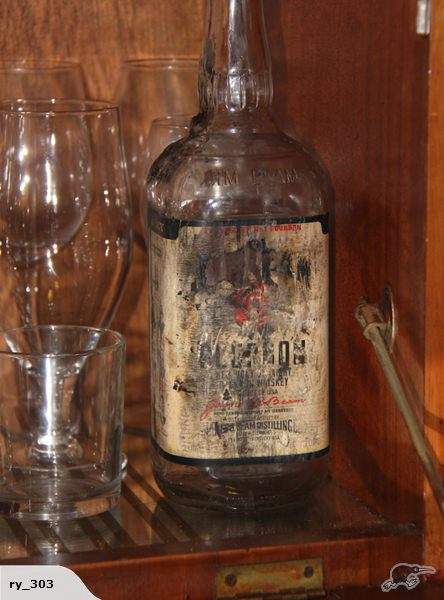 Introducing Concrete Playground Trips
Book unique getaways and adventures dreamed up by our editors