'Cunk on Earth' Is Netflix's Gloriously Ridiculous Satirical Spin on David Attenborough-Style Docos
Created by Charlie Brooker of 'Black Mirror' fame, this history-of-the-world series is an absurdist comedy delight.
If you've ever watched a David Attenborough documentary about the planet and wished it was sillier and stupider, to the point of being entertainingly ridiculous and ridiculously entertaining alike, then Netflix comes bearing wonderful news. Actually, the BBC got there first, airing history-of-the-world mockumentary Cunk on Earth back in September 2022. Glorious things come to waiting viewers Down Under now, however — and this gleefully, delightfully absurd take on human civilisation from its earliest days till now, spanning cave paintings, Roman empires, Star Wars' empire, 1989 Belgian techno anthem 'Pump Up the Jam' and more, is one of the best shows to join Netflix in Australia and New Zealand in 2023 so far.
This sometimes Technotronic-soundtracked five-part series' beat? Surveying how humanity came to its present state, stretching back through species' origins and evolution, and pondering everything from whether the Egyptian pyramids were built from the top down to the Cold War bringing about the "Soviet onion". The audience's guide across this condensed and comic history is the tweed-wearing Philomena Cunk, who has the steady voice of seasoned doco presenter down pat, plus the solemn gaze, but is firmly a fictional — and satirical — character. Comedian Diane Morgan first started playing the misinformed interviewer in 2013, in Charlie Brooker's Weekly Wipe, with Black Mirror creator Brooker behind Cunk on Earth as well.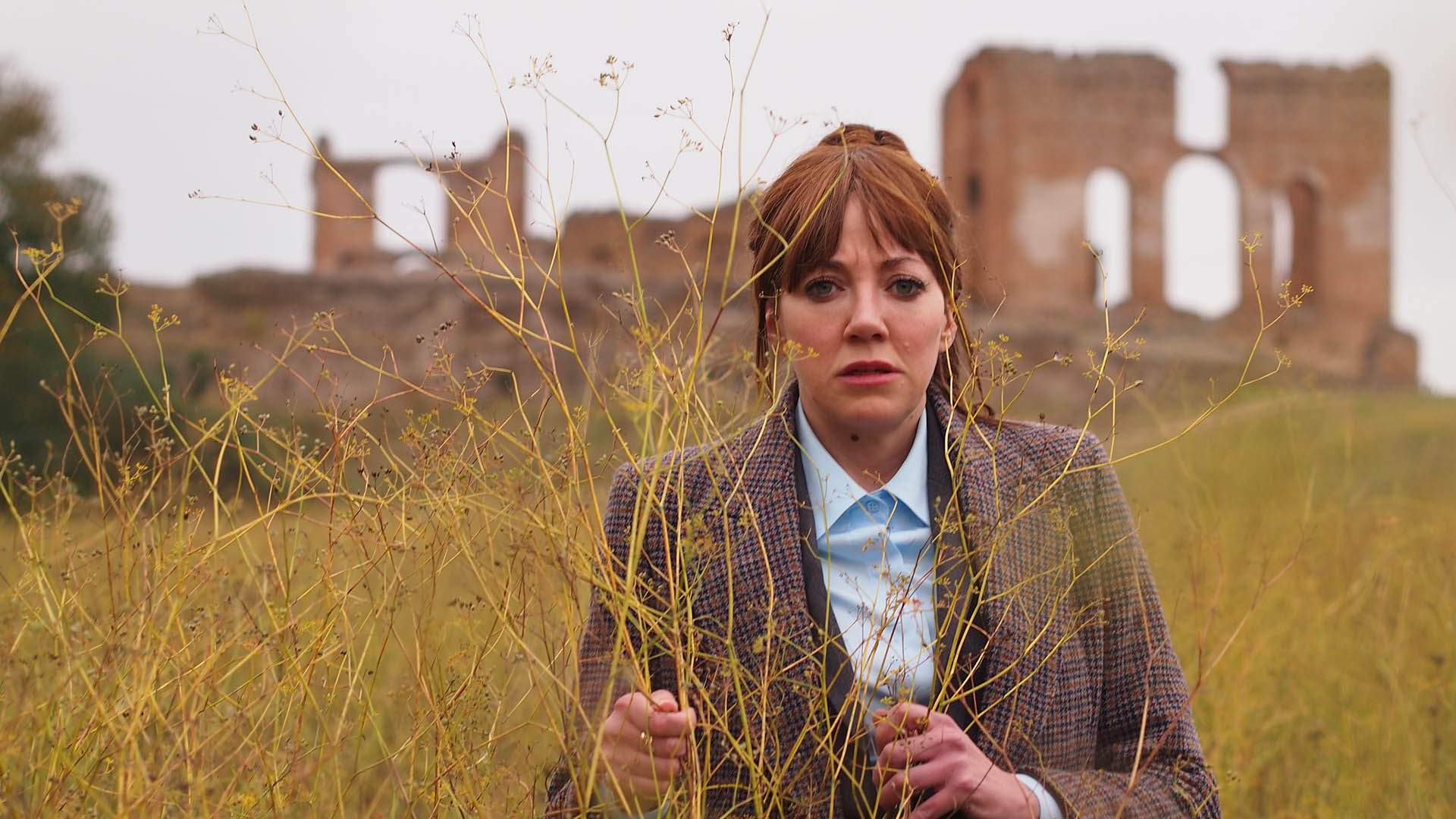 Over the past decade, Cunk has brought her odd questions to 2016's one-off Cunk on Shakespeare and Cunk on Christmas, and 2018's also five-instalment Cunk on Britain. Then, in Brooker's Death to 2020 and Death to 2021, two annual looks back at life during the pandemic, Morgan played Cunk-like everywoman Gemma Nerrick — aka the spoof specials' average person among its comic experts. That's Cunk's remit as well. She poses enquiries and makes observations that academics on various branches of history, plus archaeologists, biologists, engineers and others, wouldn't expect to be asked by their peers or serious interviewers. In fact, they wouldn't anticipate being asked Cunk's questions by anyone, really, except perhaps very young children.
"If you want to talk about Russian Soviet vegetables, we can," is one response that Cunk's incorrect queries garner, this one after accusations of mansplaining when she's told she likely means the Soviet Union. When she isn't uttering outlandish questions, she's often simply demanding OTT statements that'll help the show go viral, such as an exchange with another boffin where she requests a pithy soundbite stating that Jesus Christ was "the first celebrity victim of cancel culture". Or, in classic history doco style, Cunk is walking and talking, her eyes trained on the camera and scenic and/or important locales stretching out behind her — and, elsewhere, narrating while remaining unseen over the same type of images.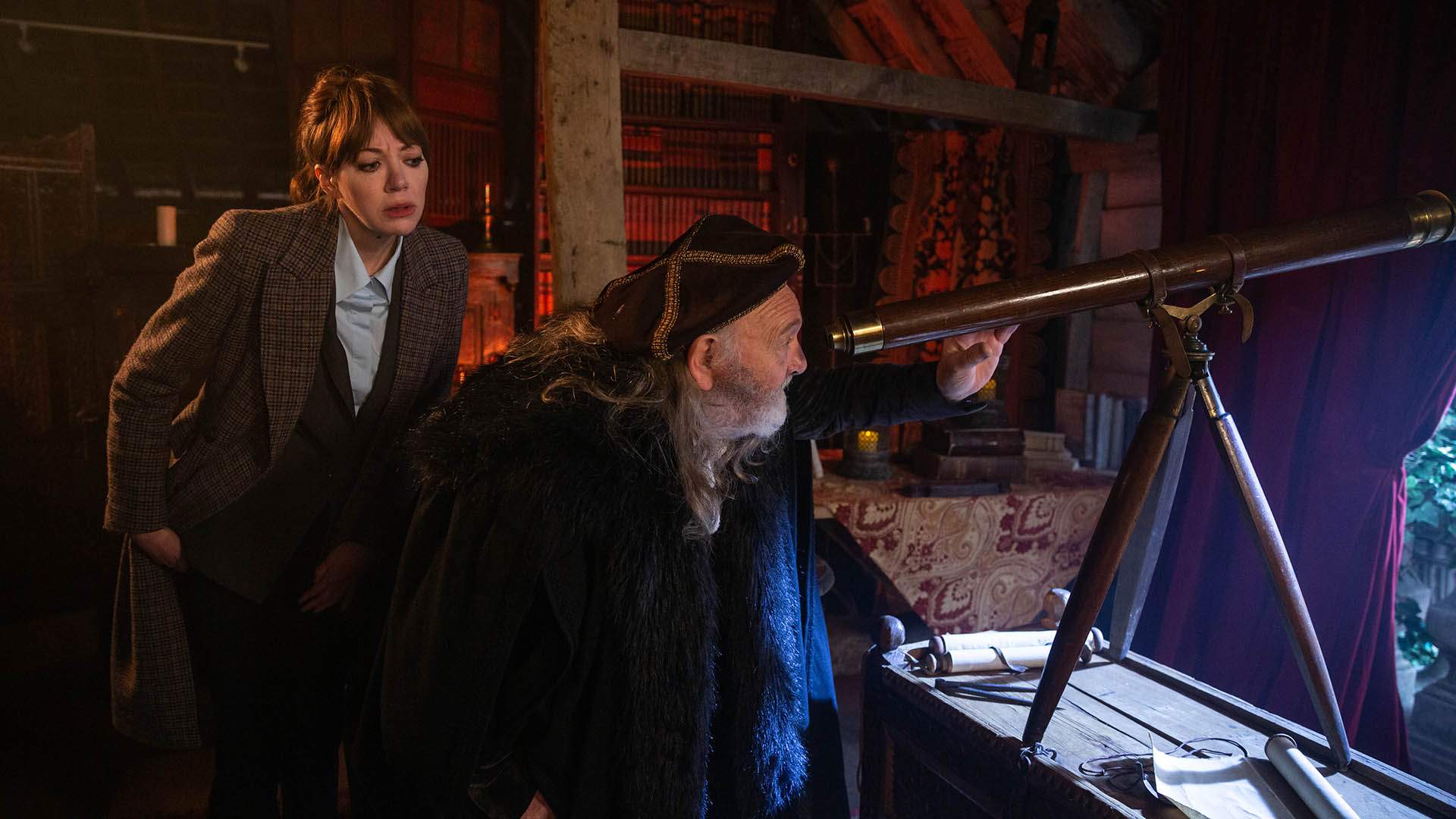 Much of Cunk on Earth's hilarity comes from its take on the past, and on humanity, as well as the series' love of the ludicrous — as delivered with Cunk's dry, droll and unflappable demeanour (unless she's learning that Laika, the first dog in space, didn't make it home). She posits with the straightest of faces that the human brain is made of pipes, and that Beethoven's 'Symphony No 5' has lyrics that just repeat the word "dumb" over and over. She has thoughts on the worst Romans, in ancient times and now; connects hieroglyphics to emojis and likens mummification to Gwyneth Paltrow's spa treatments; and asks "was early man made out of the same sort of meat as us?" while then wondering if human flesh ever had a pork- or beef-like moniker.
Morgan's performance is a marvel, and a perceptive portrait of couldn't-care-less arrogance, ignorance and certainty that plays as an easy-but-still-smart caricature of a growing attitude prevalent online today. With one character, she's as much of a canny and cutting comedic force as Sacha Baron Cohen has proven with Ali G, Borat, Bruno and the various figures in 2018 mockumentary series Who Is America?. Cunk, in all of her on-screen appearances, adopts the same basic format as Baron Cohen's alter egos — proposing the absurd to both parody and interrogate. Her throwaway comment about the pyramids being designed the way they are to "stop homeless people from sleeping on them" says plenty about society's treatment of folks doing it tough, and she skewers the overuse and misattribution of quotes by stating that Aristotle said "dance like no one is watching".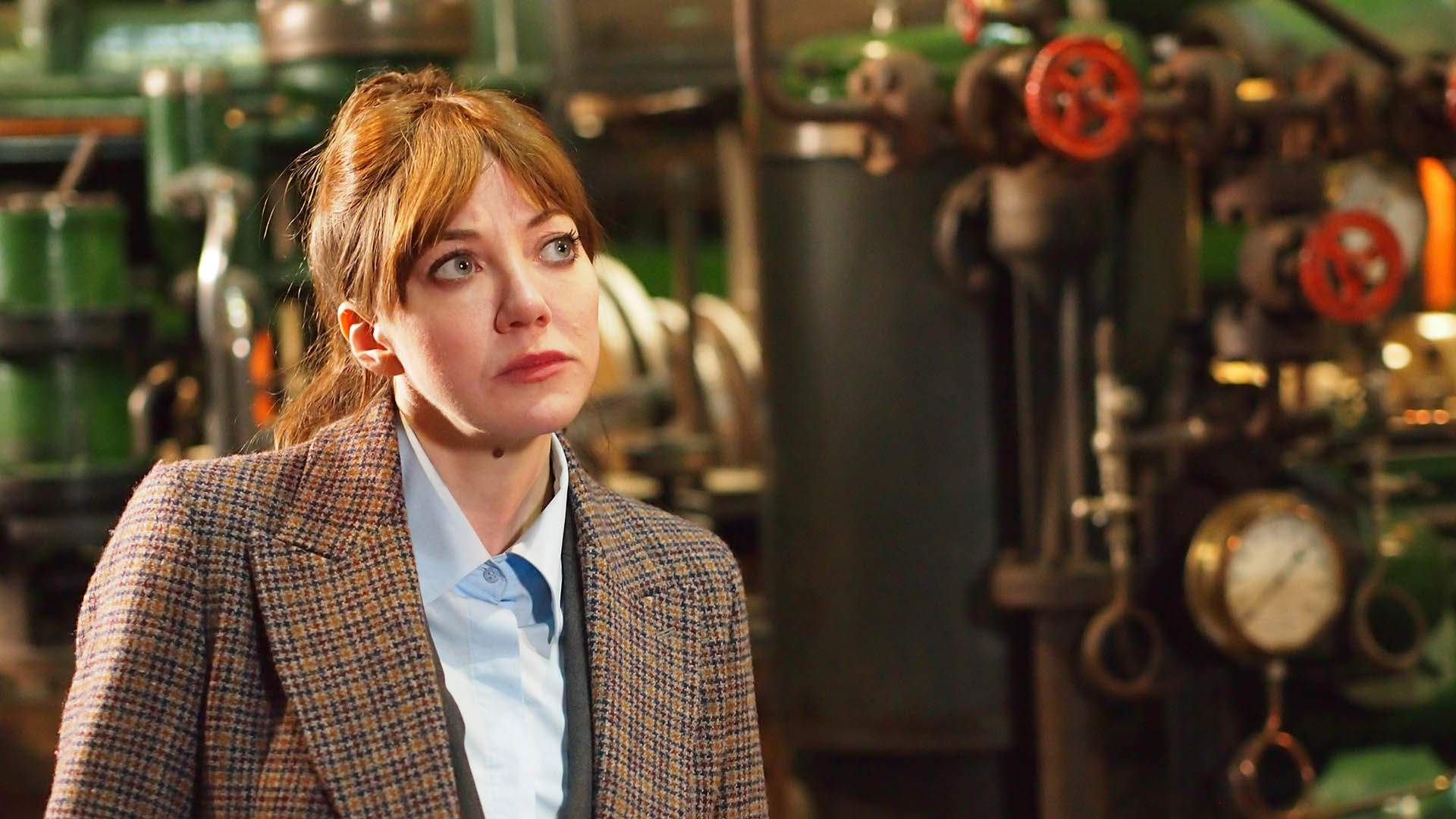 As brilliant as Morgan's deadpan turn is, and as committed as the Inside No 9, Motherland and Mandy actor is, Cunk on Earth is equally reliant upon its interviewees. They each take their task seriously — the real-life experts aren't here to court laughs — but they're also willing to use Cunk's silly queries and comments as a jumping-off point. The question about the brain's pipes inspires a considered and accessible explanation of two different schools of philosophical thought, for instance. Often, Cunk's naive musings spark tidbits and corrections that do exactly what an Attenborough-style show like this sincerely and earnestly would: inform.
Of course, for every enlightening answer offered — whether recounting something that's common knowledge anyway or diving deeper — Cunk on Earth has Cunk being Cunk. She asks about ancient Greeks before declaring she couldn't give a shit, segues off on tangents about her ex-boyfriend Paul to counter her panel of experts, and pronounces words incorrectly to humorous effect (even if nothing beats her butchering of Camelot in Cunk on Britain, which begets questions about King Arthur's semen production). A series like this is a masterclass in juggling, with everything from a Black Mirror-leaning skit about Beethoven resurrected inside a smart speaker to a recreation of a Dark Ages fray purely through sound also thrown in. Here, this very series is flat-out masterful — and tremendously funny.
Check out the trailer for Cunk on Earth below:
Cunk on Earth streams via Netflix.
Images: Jonathan Browning.
Concrete Playground Trips
Book unique getaways and adventures dreamed up by our editors