It Looks Like a Sixth Mind-Bending Season of 'Black Mirror' Is Finally on Its Way to Netflix
It's been three years since Charlie Brooker's dystopian sci-fi series last hit screens — and now it's finally set to return.
Just when you thought the last few years had already been bleak enough, Netflix looks set to add another round of grim dystopian tales to your streaming queue. The source: Black Mirror, of course, with a sixth season of Charlie Brooker's sci-fi series reportedly finally in the works.
As per Variety, the streaming platform is forging ahead with the anthology hit's latest batch of episodes — its first since season five hit the service back in 2019. Exactly what tales they'll tell, who'll star in them and how many instalments will drop is yet to be announced, though, and neither has when Black Mirror's sixth season will arrive.
That said, it seems that the new season will run for more than season five's mere three episodes — and apparently each one is being treated as an individual film. Of course, Black Mirror fans will know that the series has also released a direct-to-streaming movie, aka the choose-your-own-adventure-style Black Mirror: Bandersnatch, back in 2018 between seasons four and five.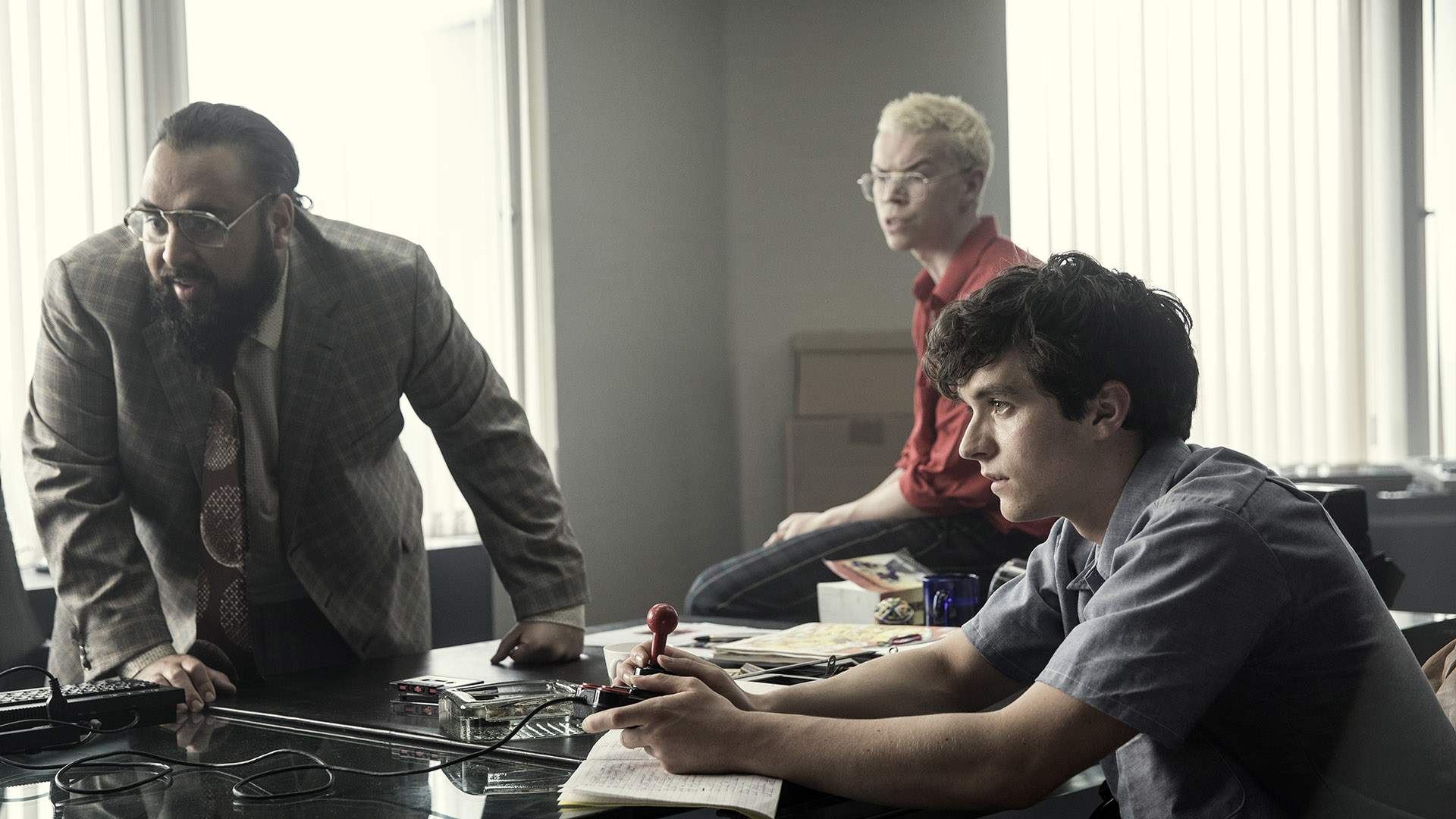 More Black Mirror is always great news. The glaring question: how exactly will the series manage to be even more dispiriting than reality over the past few years? That's increasingly been one of its dilemmas — and noting that something IRL feels just like Black Mirror has become one of the cliches of our times — but this'll be the mind-bending effort's first round of episodes following the pandemic.
No one has ever watched the Brooker-created series for a pick-me-up, obviously. Since first hitting the small screen in 2011, Black Mirror has spun warped visions of where technology may lead us — and, no matter what tale the show has told so far across its 22 instalments (including that interactive movie), the picture has usually been unnerving. So, imagine what the program will cook up after the chaos we've all been living through since it last aired.
Brooker has already riffed on COVID-19 in two Netflix specials, actually: Death to 2020 and Death to 2021, which offer satirical and star-studded wraps of both years with mixed success.
For something completely different, he also jumped back into choose-your-own-adventure content with animated short Cat Burglar, which hit Netflix back in February, has viewers play through it as a thieving feline called Rowdy and gets you to answer trivia questions to advance the story.
While you're waiting for Black Mirror's sixth season to arrive, check out the trailer for season five episode Rachel, Jack and Ashley Too below:
Exactly when Black Mirror season six might hit Netflix is yet to be revealed. We'll update you when further details are announced.
Via Variety. 
Concrete Playground Trips
Book unique getaways and adventures dreamed up by our editors