ARTS & ENTERTAINMENT
Event Cinemas Has Opened a Boutique Multiplex in Newmarket
As part of Westfield Newmarket's multimillion-dollar makeover, the complex offers a range of next-level movie-going experiences.
Newmarket's Two Double Seven mall cut the ribbon on its mammoth $790 million redevelopment last year. The pricey upgrade from Scentre Group, the Australasian arm of Westfield, has seen the shopping centre site nearly triple in size with five floors of retail, a circus-themed arcade bar and a new rooftop dining and entertainment precinct. The final touches have now been put on Westfield Newmarket as the new boutique Event Cinemas complex opens its doors.
Event's newest multiplex inside Westfield Newmarket offers visitors a range of next-level movie-going experiences. Among the seven screens, Event Boutique is an entirely new concept for the cinema chain in New Zealand.
Boutique themed cinemas 'The Library' and 'The Gallery' are for those looking for a premium out-of-home viewing experience. The intimate 40-seat spaces are being floated as the country's most 'Instagrammable' cinemas — plush leather recliners and footrests, in rows of two and four, come paired with individual snack tables and lamps. The experience comes full circle with gourmet food and beverage offerings served direct to your seat by waiter, and extra large screens featuring world-class laser projection.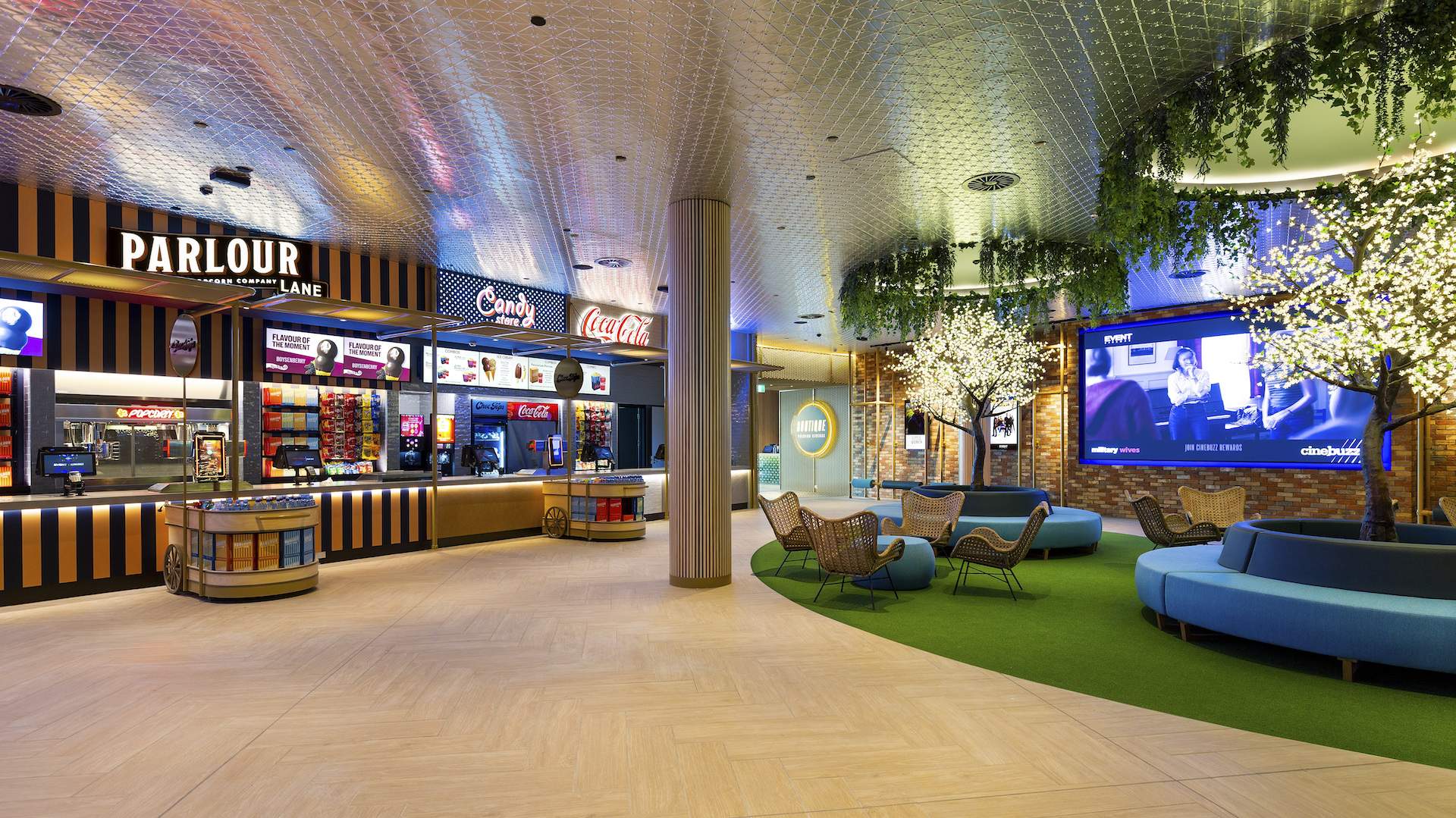 Other highlights of the new complex include two full-service bars in the luxe lobby and candy bar foyer and cinemas featuring standard seating to super-luxury daybeds for extra comfort. The new complex is home to two immersive V-Max auditoriums, featuring massive screens, state-of-the-art sound and the widest choice of seating.
Find Event Cinemas Newmarket on level four of Westfield Newmarket. For more information and screening times, visit eventcinemas.co.nz.
Published on March 10, 2020 by Rachel Stone