ARTS & ENTERTAINMENT
How The Two Faces of January Got Its Luxe '60s Greek Isles Look
Costume designer Steven Noble hits the vintage shops with Kirsten Dunst to create a dreamy vision of 1962.
If you've seen even the trailer for Hossein Amini's adaptation of Patricia Highsmith's The Two Faces of January, you've probably thrown out your mediocre wardrobe by now. Following the deep dark secrets of a highly affluent, fashion-savvy couple (Viggo Mortensen and Kirsten Dunst) and their newfound tour guide friend (Oscar Isaac) in 1962, Amini's wonderfully stylised, Hitchcockian thriller (based on Patricia Highsmith's post-The Talented Mr Ripley novel) is a bonafide feast for fashion enthusiasts and Lovers of Pretty Things alike.
Vintage Chanel, Dior, Balenciaga — the old fashion houses of Paris literally line up on screen thanks to costume designer Steven Noble, the man who vintage shops with Kirsten Dunst. Finding a contemporary freshness in a '60s-set film through modern, bespoke costuming, Noble and Amini successfully create a realm where anachronistic detail actually captures the essence of a period more successfully than sticking to historic accuracy.
With The Two Faces of January causing wardrobe envy in cinemas nationwide, we thought we'd get to the bottom of those disarmingly stylin' costumes with their Noble maker.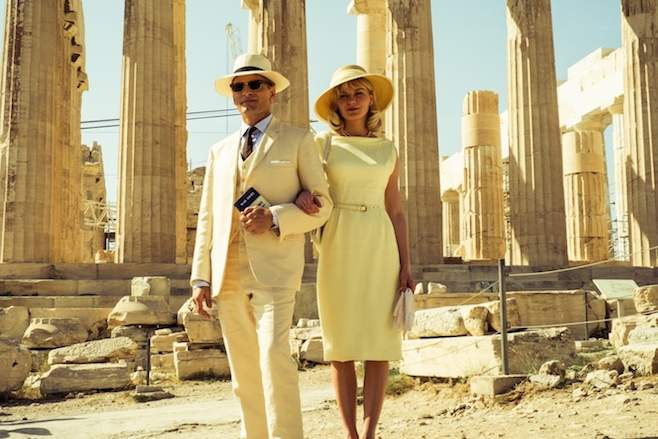 Modernising the '60s
Set in 1962, The Two Faces of January finds itself existing in an era brimming with elegant fashion icons; from Rita Hayworth to Audrey Hepburn. But Noble's designs don't seem like a fusty old historic costume, the characters look contemporary, feel modern and dress with a present-day fashionability. "It was something that Hoss said to me in the very beginning, that I tended to agree with. Obviously we wanted to keep an essence of the period, but we just wanted to make it look a little bit more contemporary for a younger, contemporary audience," says Noble. "So we've made something fresh to look at, but it still takes you back to Europe in 1962." Kirsten 'Well Media-Trained' Dunst ever-eloquently told Vogue that "the film looks like an old postcard that feels fresh."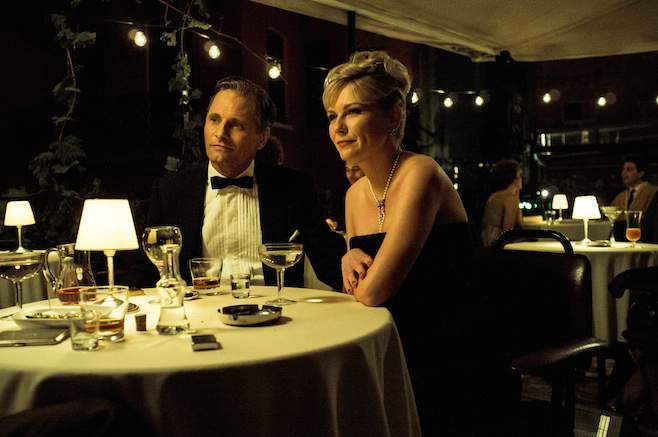 Back to the French Fashion Houses
In his quest to find the perfect European aesthetic for the film, Noble looked to the dominant French fashion houses of the '60s — we're talking Chanel, Dior, Balenciaga, Nina Ricci; gang's all here. "I took inspiration from so many different genres and elements of the period, you know, the original holiday stuff, tourists. And then the magazines and films of the period — I watched the films of the late '50s early '60s." You can bet Roman Holiday was in the stack.
Chanel forms a large part of the inspiration for Noble's bespoke creations, as well as his existing picks. Dunst's character Colette MacFarland dons some pretty ballin' pearls in a very tense dinner table scene; modern Chanel revisualisations of a late 1920s style. "With Kirsten's character, the backstory was that they'd been to Paris so Chester had bought her a new wardrobe," says Noble. "So that was all sort of, high end designers like Chanel and Nina Ricci and Dior and the designers at the time."
Noble had a pretty high-stress responsibility on set: guard the treasure. "[There] was nearly half a million pounds of diamonds and pearls which we had to carry around with us," he says. "They either had to be on me personally at any time, or on Kirsten. If they weren't on Kirsten then they had to be in the safe."

Vintage Shopping with Kirsten Dunst
Dunst has led a long career of adorable costuming, prompting It Girl squeals press-wide over her lengthy Hollywood existence. The Two Faces of January is no exception, with the 32-year-old making every scene feel like a Vanity Fair shoot. Evoking every inch the Hitchcockian blonde Amini could ask for, Noble's costumes make an Eva Marie Saint of Dunst's character, Colette MacFarland, in a snap. "I guess I did take cues from the Tippi Hedrens of that period," says Noble. "Also with Daniel [Phillips], hair and make-up designer, they worked very closely together and obviously with Kirsten's input too, we'd come up with how she ends up in the film. It's a very organic process.
"Patricia Highsmith in the book details the silhouette of Colette, wearing pencil skirts and she knows what she likes," he says. "With Kirsten we had a two-day trying on period at Elstree Studios and we just created this wonderful sort of vintage world in the dressing room. We pulled in clothes from around the world from all these different costume houses, and fabrics from all over the place and just had a really fun time trying things on."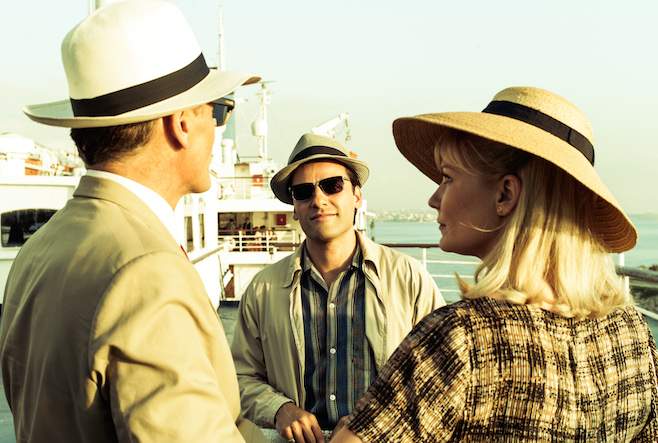 Dressing Hollywood Actors
Noble tries to involve his actors as much as possible in the early planning stages of his costume development, with every piece for the three leads Dunst, Mortensen and Isaac made bespoke. "I find it a very organic process ... working closely with the actors and coming up with their character and the concept behind the scenes or characters through their clothing," says Noble. "All three of [the leads: Mortensen, Dunst and Isaac] were a dream to work with. I was allowed to lead them, and obviously if there was something they absolutely thought was completely wrong then if I felt strongly about it I would try to make them wear it in a diplomatic way.
"It's very hard to say how much input they have. Because I'll have had an original idea when I first see the script — because it's my job — and then you sort of have a period of prep where you start designing, researching and sketching, fabrics and that sort of thing. You try to have a conversation [with the actors] very early on; if they're not available face-to-face then I'll try and get them on the phone as early as possible to talk about their character. Then it's just a matter of trying on."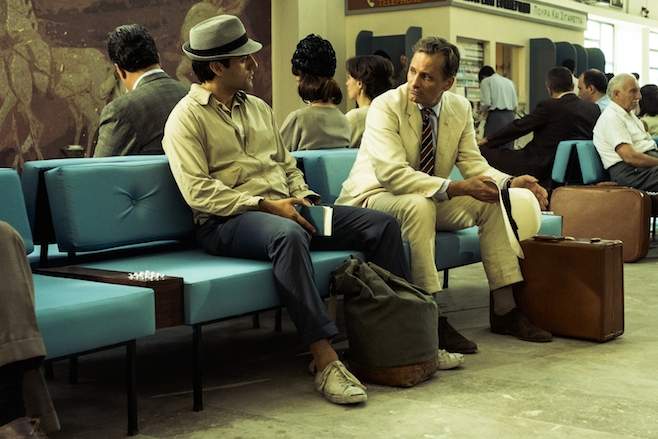 The contemporary Cary Grant
Tailored and worthy of a Hitchcock hero, Mortensen's suits as the seemingly infallible Chester MacFarland are a Savile Row lover's dream. Paired against Isaac's fedora-wearing, polo shirt-preferring role as newfound acquaintance Rydal, Noble's male costumes transcend fifty shades of holiday beige. Noble doesn't separate techniques for designing male and female character costumes, seeing the art in both without consciously seeking a gendered difference. "You know, obviously there's different techniques involved, I mean, with the men's tailoring; it's quite an art," he says. "The people who made [Mortensen's] suits are incredibly talented. But I haven't really thought about it to be honest, it sort of just happens."
From affluent to penny-pinching, ladylike to roguish romantic hero, The Two Faces of January fronts a unified aesthetic through basic thematic means, particularly in the opening scene of the film — the sunwashed, crumbling ruins of the Acropolis paired with Mortensen's cream three-piece suit, Isaac's beige polo get-up and Dunst in That Yellow Dress.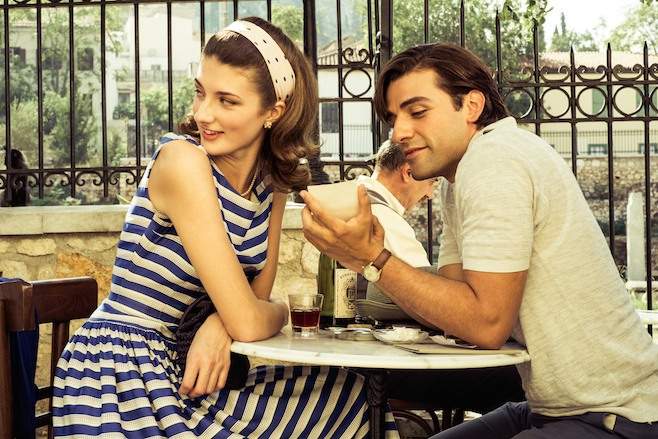 Changing it Up, Keeping it Fresh
Along with the classic, contemporary '60s pieces created for The Two Faces of January, Noble boasts an eclectic CV. Having already designed the costumes for 2010's multi-award winning sci-fi drama Never Let Me Go, the 2011 teen angst-fuelled 2011 adaptation of Wuthering Heights and Scarlett Johansson's 2013 sci-fi jaw-dropper Under the Skin, Noble's not one to pigeonhole his art.
"Versatility is what keeps it exciting or fresh," he says. "You don't know what script you're going to get in next, where it's going to take you. You know, you'll do a period piece for one month and then six months later you're doing a space age thing. It's so diverse. Obviously the script's the main thing — we've all worked on some duds in our time. But the diversity and the challenges are what keep you surviving in the industry."
So the final question on fashion fiend minds: does Noble get to keep the wardrobe? "The studio keeps everything," says Noble. "I will ask if I can keep certain key pieces, but in general it's the property of the studio so what happens to it I don't know — there's obviously some graveyard." Shovels at the ready.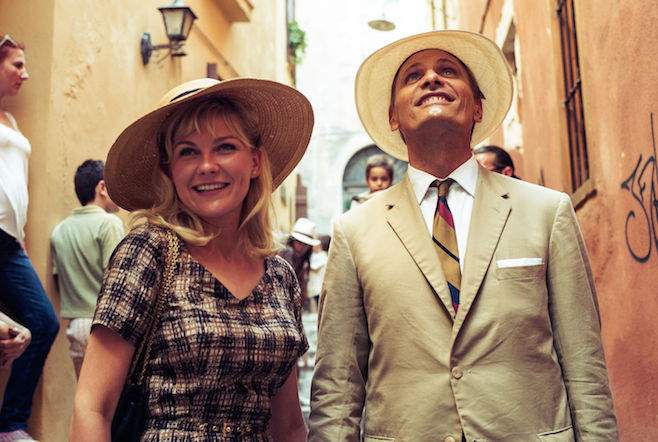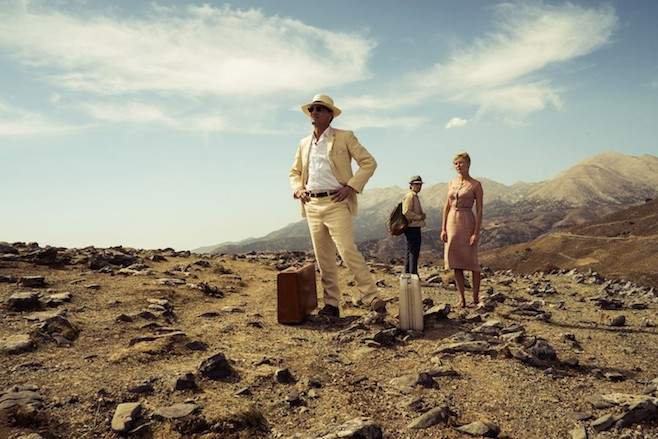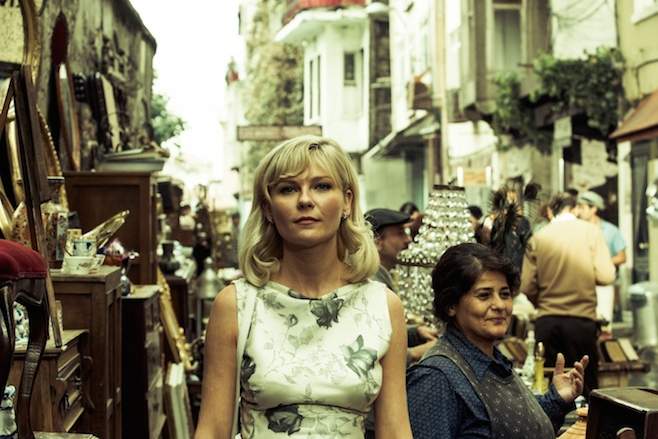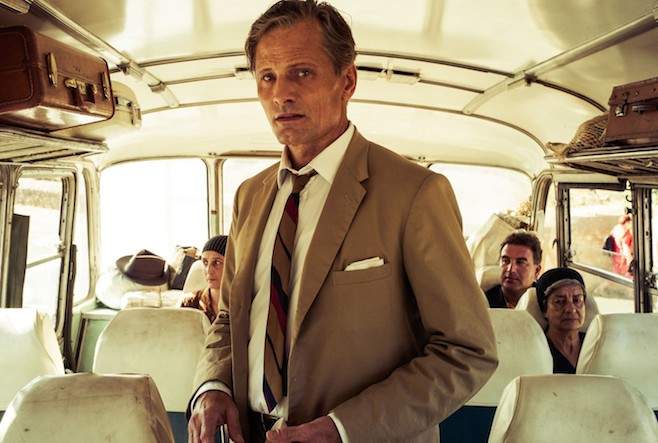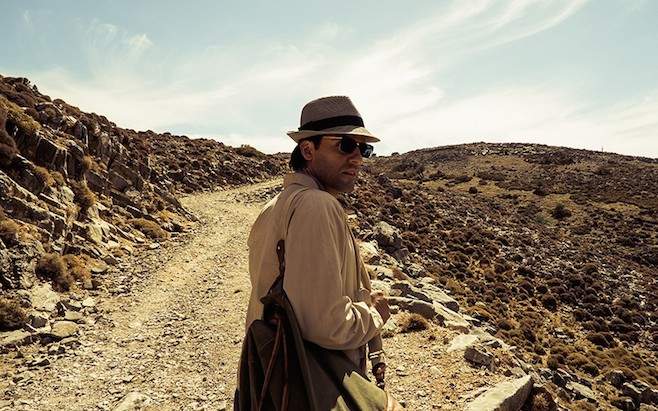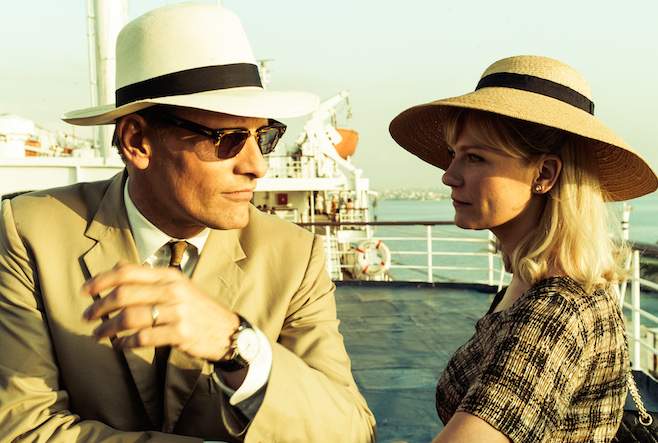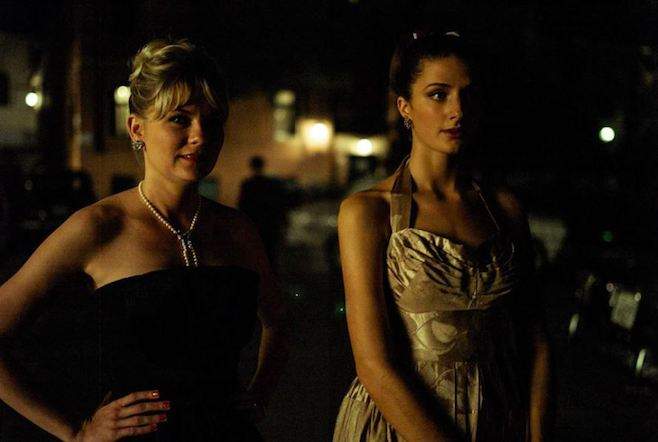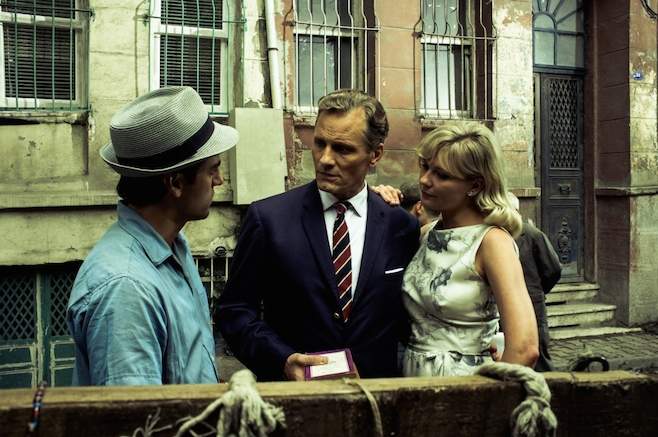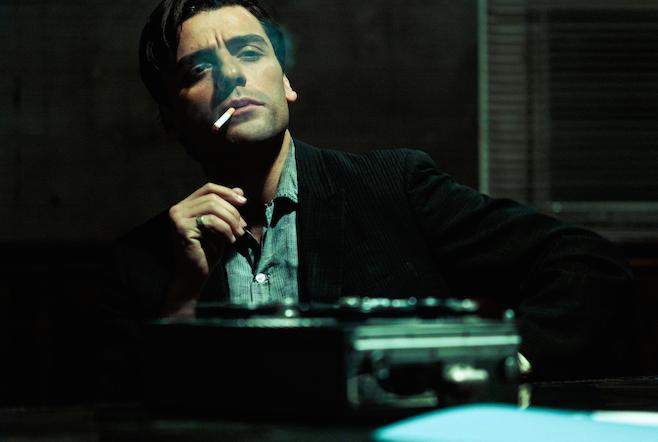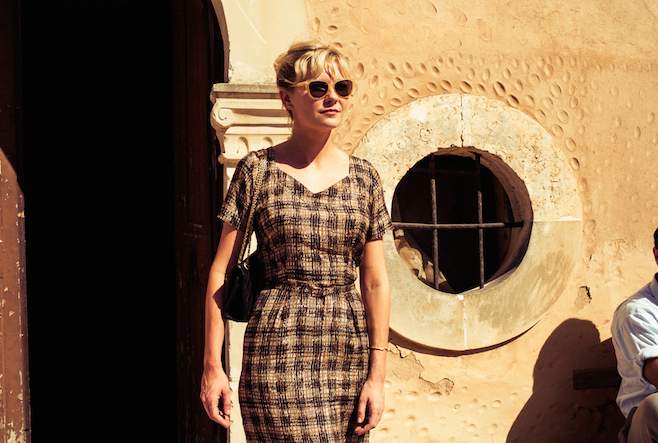 The Two Faces of January is now showing in selected cinemas.
Published on June 24, 2014 by Shannon Connellan