It Looks Like HBO Might Be Making a New 'Game of Thrones' Sequel Series About Jon Snow
Now you know something: Kit Harington is reported to be returning to his most famous role.
If you're a Game of Thrones fan still mourning the show's end back in 2019, you now know something: Jon Snow looks set to return. The hit drama is already getting a prequel series, with House of the Dragon start airing this winter — when else? — Down Under. But that clearly isn't enough GoT action for US network HBO.
The Hollywood Reporter and Variety have gotten wind of news about a potential Jon Snow-focused sequel series, which'd continue the beloved character's story after the events of Game of Thrones' eighth and final season. You might recall that that last batch of episodes were rather eventful for Jon, even more than normal. He found out that he was born Aegon Targaryen, and that he has a claim to the Iron Throne. He also ditched Westeros — after being exiled — to head North of the Wall.
Exactly what story this as-yet-unnamed possible new show would chart — and which other well-known GoT figures would pop up — hasn't been revealed, with the series only in very early development. But Kit Harington (Eternals) is set to reprise his role as Jon if the show does eventuate. And, given the character's strong links within Westeros, including as part of the Stark family, it's safe to expect that his sisters or other folks who survived the original series could show up.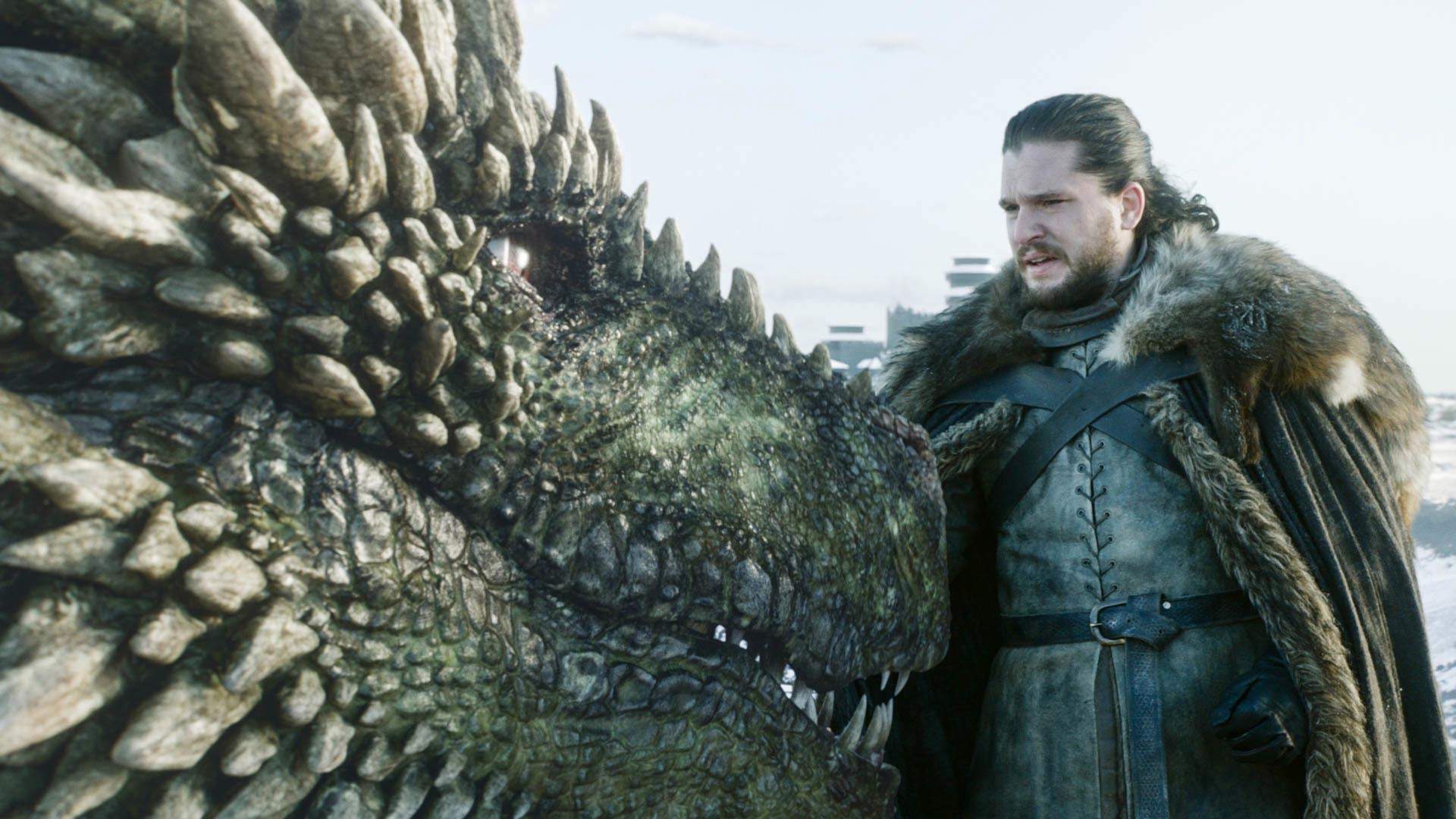 Again, everything is vague and tentative for now — but if HBO wants to make this happen, it'll happen. The network has spent years telling the world that the end of Game of Thrones wouldn't actually be the end, after all. Firstly, it announced that it was considering five different prequel ideas. It then green-lit one to pilot stage, scrapped it and later picked a contender to run with: the upcoming House of the Dragon. It also opted to give novella series Tales of Dunk and Egg the TV treatment, too, and to work on an animated GoT show. And, it's been reported that another three prequels are also under consideration.
Throughout all of this, GoT fans have been told one thing over and over, even without it being explicitly said. Our days of watching fiery fights between famous Westerosi names — and games over who gets tot sit on the Iron Throne — are far from over, clearly, and won't be for quite some time. And, now that House of the Dragon is getting nearer, it's highly unlikely that HBO would want to pass up the opportunity to add another Game of Thrones series with such a well-known character at its centre to its programming.
To bide you over until more Jon Snow news arrives, you can check out the latest House of the Dragon trailer below — before it starts its dance with dragons on Monday, August 22:
House of the Dragon will start airing on Monday, August 22 Down Under via Foxtel and Binge, in Australia and SoHo, Sky Go and Neon in New Zealand.
Via: The Hollywood Reporter / Variety. Images: Helen Sloan/HBO.
Concrete Playground Trips
Book unique getaways and adventures dreamed up by our editors