HBO's 'Game of Thrones' Prequel 'House of the Dragon' Is Coming This Winter Because Of Course It Is
Just over three years after 'Game of Thrones' ended, this eagerly-anticipated prequel series about House Targaryen will hit screens.
It's the most obvious Game of Thrones line to quote. It's also been uttered more times than anyone can count over the past 11 years. When it comes to the arrival of the show's keenly anticipated new prequel series House of the Dragon, it rings oh so true if you live Down Under, too. Yes, winter is coming, as it does every year. In 2022, however, before the frosty season ends in Australia and New Zealand, this House Targaryen-focused new series is coming as well.
Fans already knew that House of the Dragon would hit HBO at some point this year, but now the US network has dropped an exact date: Sunday, August 21 in the US, which is Monday, August 22 Down Under. Obviously, the show will hit locally at the same time, on Foxtel and Binge in Australia and SoHo, Sky Go and Neon in New Zealand — it's one of the biggest series of the year, after all.
When that date rolls around, expect to spend more time with flame-breathing scaly creatures and the family that adores them. If you thought the Targaryens were chaotic already, delving into their history — and their love of using dragons to wage wars and claim power — is certain to cement that idea. We all know what happened to the last surviving members of the family in GoT, including Daenerys and her boyfriend/nephew Jon Snow; however, House of the Dragon, like Fire & Blood — the George RR Martin book that it's based on — jumps back 300 years earlier.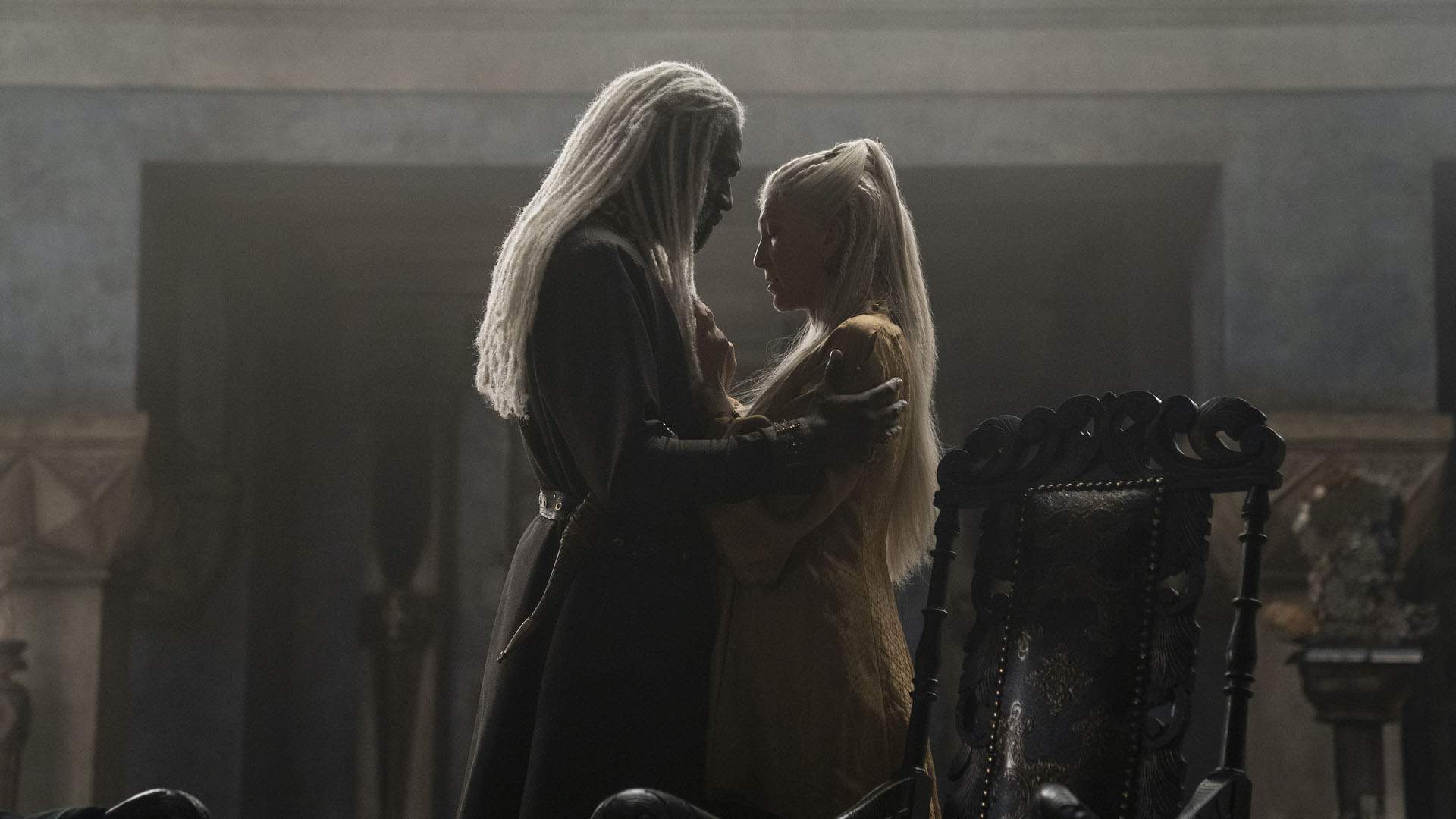 Cast- and character-wise, House of the Dragon stars Emma D'Arcy (Misbehaviour) as Princess Rhaenyra Targaryen, the first-born child of King Viserys; Matt Smith (His House) as Prince Daemon Targaryen, the King's brother; Rhys Ifans (Official Secrets) as Otto Hightower, the Hand of the King; Olivia Cooke (Pixie) as Alicent Hightower, Otto's daughter; and Steve Toussaint (It's a Sin) as Lord Corlys Velaryon, aka 'The Sea Snake', a nautical adventurer from a Valyrian bloodline as old as House Targaryen.
These Westerosi folk will all grace a tale that harks back to Aegon I Targaryen's conquest of the Seven Kingdoms — which is what started the hefty 738-page first volume in Fire & Blood's planned two-book series — and then works through the family's history from there. Aegon I created the Iron Throne, hence the returning favourite's prominence. And you don't have to be the Three-Eyed Raven to know that this tale involves plenty of GoT's staples: fighting, battles for supremacy and bloodshed.
Also set to pop up on-camera: Paddy Considine (The Third Day) as King Viserys, Eve Best (Nurse Jackie) as Princess Rhaenys Velaryon and Sonoya Mizuno (Devs) as Mysaria, Prince Daemon's paramour.
Behind the scenes, Miguel Sapochnik and Ryan Condal are acting as the series' showrunners. Sapochnik has a hefty GoT history, winning an Emmy and a Directors Guild Award for directing 'Battle of The Bastards', helming season eight's 'The Long Night', and doing the same on four other episodes. As for Condal, he co-created and oversaw recent sci-fi series Colony, and co-wrote the screenplay for the 2018 film Rampage.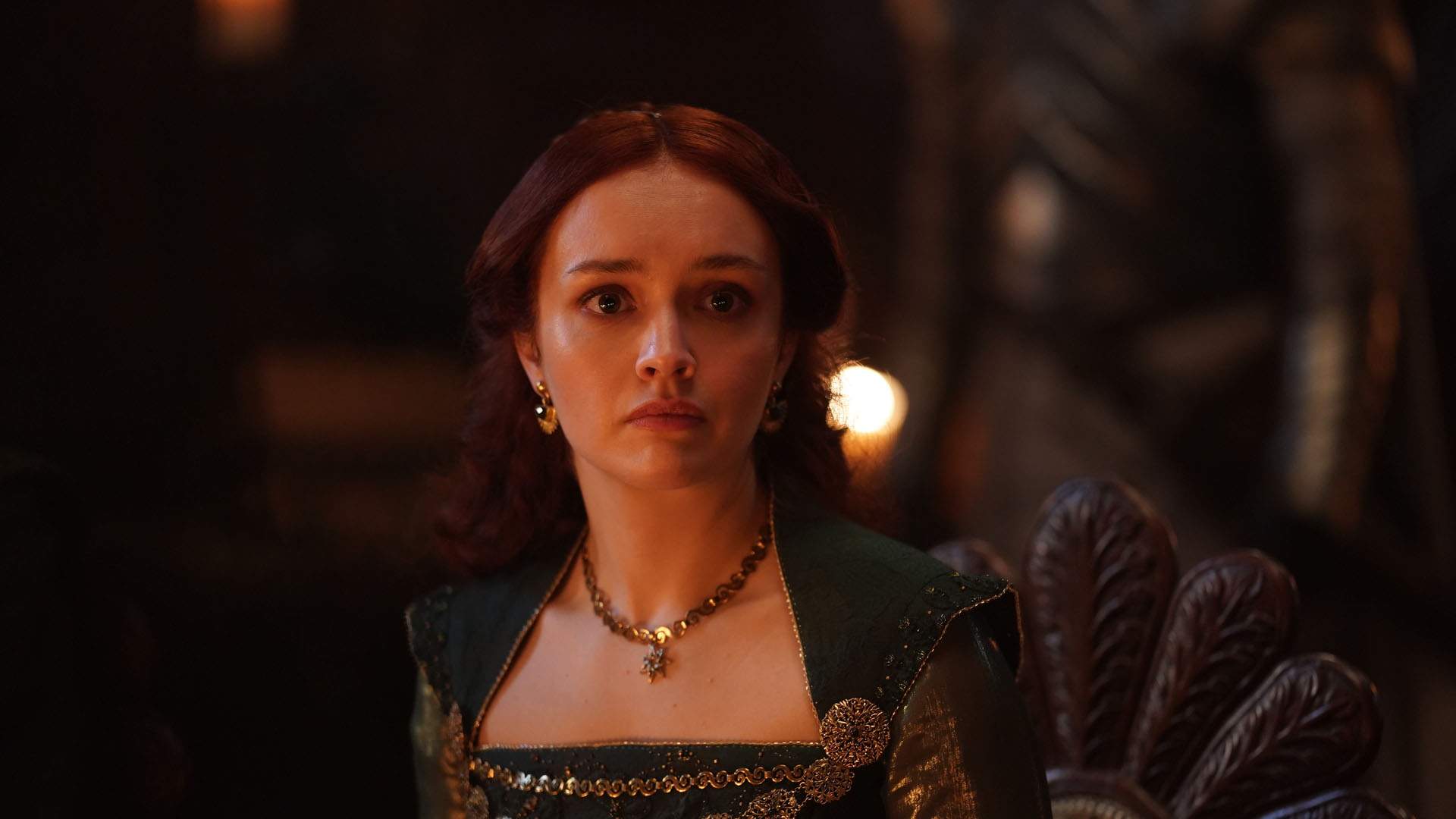 House of the Dragon's arrival has been a long time coming. Game of Thrones finished three years ago, and given how successful it proved for HBO — even after its eighth and final season caused plenty of uproar — the on-screen world inspired by Martin's books was never going to simply disappear. Indeed, before GoT even finished, there was chatter about what would come next.
So, the network first announced that it was considering five different prequel ideas. It then green-lit one to pilot stage, scrapped it and later decided upon House of the Dragon. Next, it opted to give novella series Tales of Dunk and Egg the TV treatment, too, and to work on an animated GoT show. And, it's been reported that another three prequels are also under consideration.
Now, after all that, House of the Dragon's ten-episode first season creeps closer and closer. Mark your diaries this instant — you've got a dance with dragons come August.
Check out the first teaser trailer for House of the Dragon below:
House of the Dragon will start airing on Monday, August 22 Down Under via Foxtel and Binge in Australia and SoHo, Sky Go and Neon in New Zealand.
Images: Ollie Upton/HBO.
Concrete Playground Trips
Book unique getaways and adventures dreamed up by our editors