Lock Up Your Children: The Sanderson Sisters Are Back in the First Trailer for 'Hocus Pocus 2'
Bette Midler, Sarah Jessica Parker and Kathy Najimy all return in this Disney+ sequel, which'll hit your streaming queue on September 30.
Something wicked this way comes: the first trailer for the 29-years-later sequel to Hocus Pocus. Yes, The Sanderson sisters are back in this follow-up to beloved 1993 favourite, with the trio wreaking havoc in modern-day Salem. For viewers, they'll be getting witchy on Disney+ in the lead up to Halloween.
The Mouse House's streaming platform sure does love dropping seasonal-themed movies at the appropriate times. Here's hoping this one turns out better than last year's Christmas-focused Home Sweet Home Alone, though, when it hits the platform on Friday, September 30.
Three things that Hocus Pocus 2 instantly has in its favour: original stars Bette Midler (The Addams Family 2), Sarah Jessica Parker (And Just Like That...) and Kathy Najimy (Music), all returning as Winnie, Sarah and Mary Sanderson.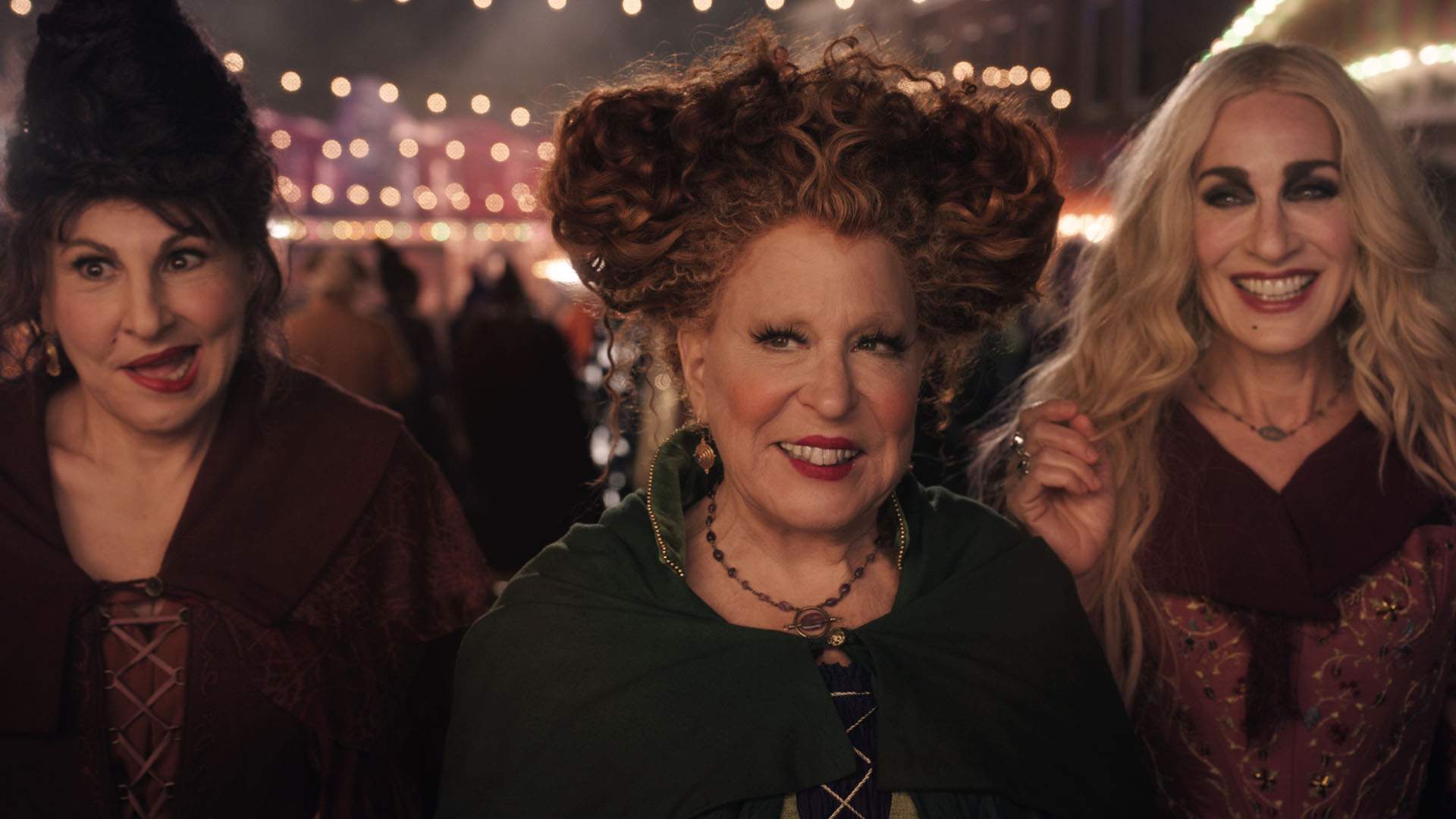 In the new film's first sneak peek, the magical trio make a reappearance thanks to a different threesome — a trio of teenage pals who, early in the teaser trailer, are told that "it's on the 16th birthday that a witch gets her powers". Cue a black cat, a book of spells, chanting in a graveyard and big The Craft vibes. Soon, cue Winnie, Sarah and Mary as well.
Story-wise, Hocus Pocus 2 obviously follows what happens next, as the Sandersons try to unleash their child-eating ways — and the high schoolers who conjured them up attempt to stop them before dawn on All Hallow's Eve. It's been 29 years since someone last lit the black flame candle which resurrects the 17th-century sisters in the movie's world, just as it has in our own, and the witches aren't happy about it. "Lock up your children," Winnie cackles, of course. Yes, Midler makes the line count.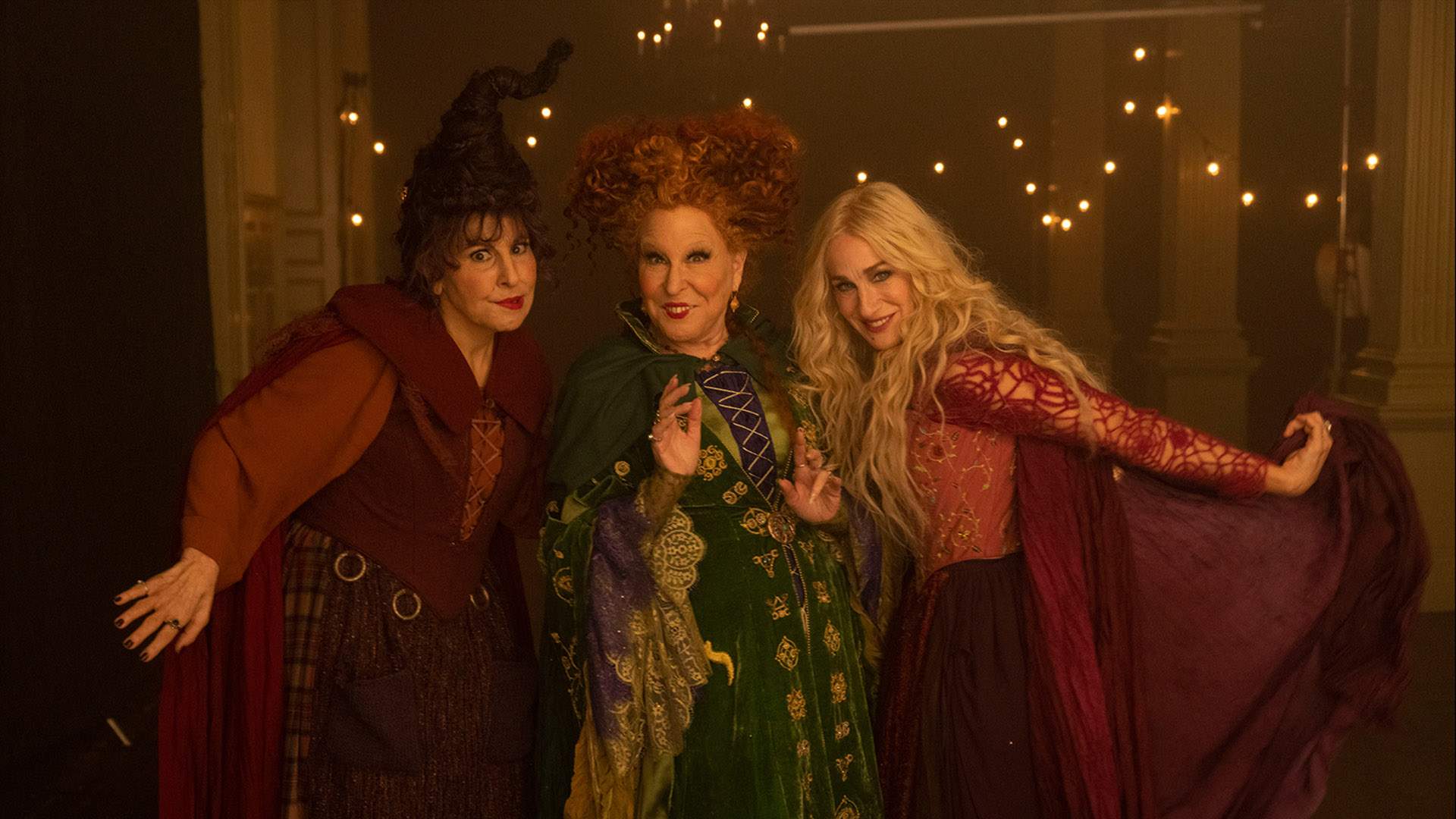 Hocus Pocus 2 also features Sam Richardson (The Afterparty), Doug Jones (The Shape of Water), Hannah Waddingham (Ted Lasso), Whitney Peak (Gossip Girl), Belissa Escobedo (American Horror Stories), Lilia Buckingham (Dirt), Froyan Gutierrez (Teen Wolf) and Tony Hale (Veep).
While the original film was directed by Kenny Ortega — before the filmmaker gave the world the High School Musical movies —  this one has Dumplin', Hot Pursuit and The Proposal's Anne Fletcher behind the lens.
Check out the trailer for Hocus Pocus 2 below:
Hocus Pocus 2 will be available to stream via Disney+ on Friday, September 30.
Images: courtesy of Disney Enterprises, Inc. © 2022 Disney Enterprises, Inc. All Rights Reserved.