Netflix Heist Thriller 'Kaleidoscope' Is Ridiculously Easy to Binge No Matter Which Order You Watch It In
Choose your own way through this eight-part series, which stars 'Breaking Bad' and 'Better Call Saul' alum Giancarlo Esposito.
Black Mirror: Bandersnatch did it. Kimmy vs The Reverend, You vs Wild and Cat Burglar, too. With these four titles and more, Netflix has actively embraced interactive content in recent years. Choose Your Own Adventure books have a lot to answer for, clearly, with being able to select your way through streaming picks — making choices about what happens next within a movie or show, that is, rather than simply deciding what to watch — popping up often enough that it's now just another viewing option. But only the streaming platform's new heist thriller series Kaleidoscope boasts 40,320 different ways to dive in.
Here, that vast array of choices is indeed a gimmick, giving a familiar robbery narrative shiny packaging. Picking a route through Kaleidoscope's eight instalments is also automated, at least if you do what Netflix tells you. When each subscriber presses play on the series for the first time, they're given one of seven colour-coded instalments at random. From there, viewers move onto one of six chapters, any of which could roll next, and so on. The only inbuilt rule: White: The Heist, as the episode that shows the heist itself is called, always screens last. That whittles down the options to 5040, which is still a hefty number.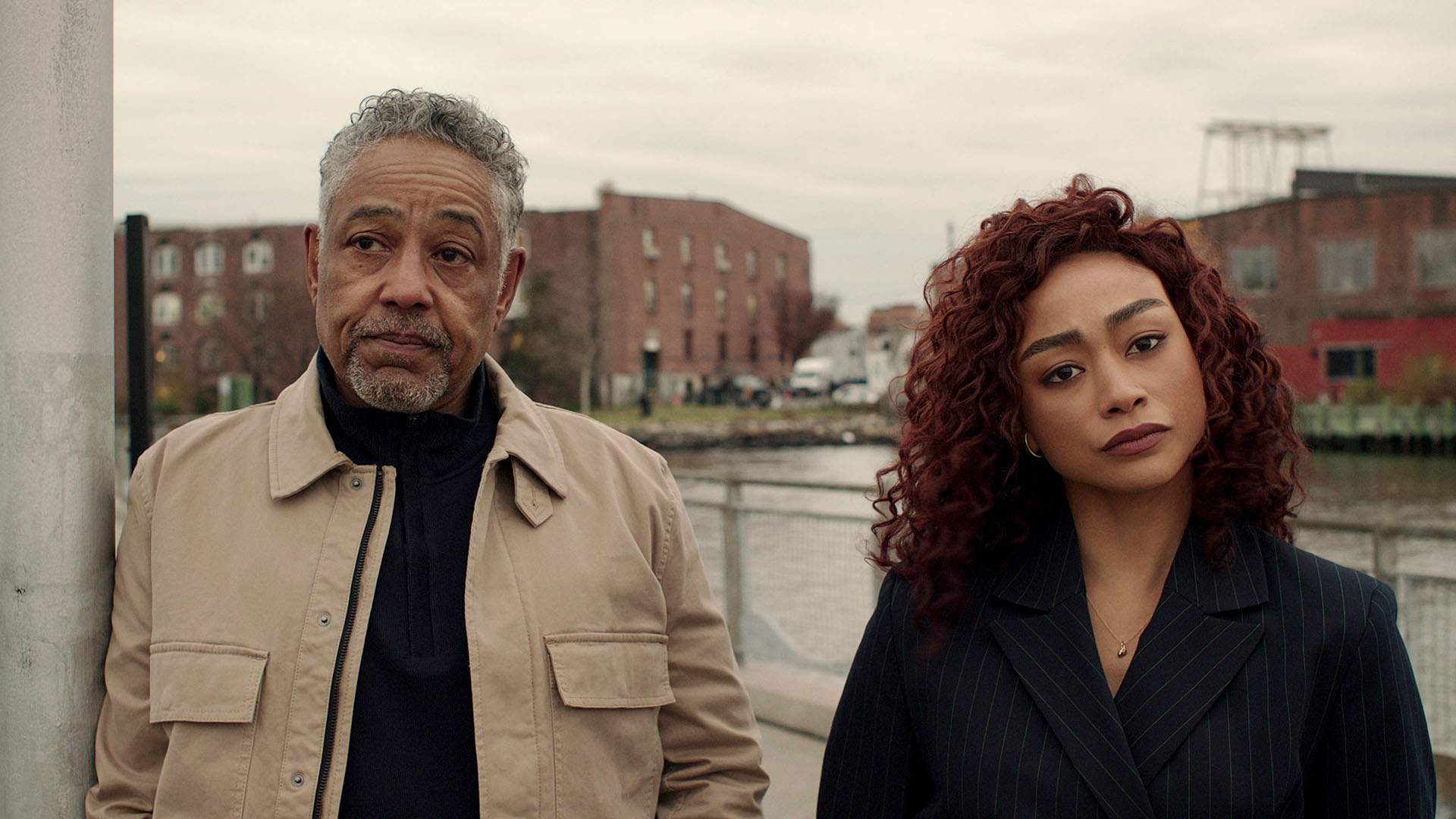 Created by author and screenwriter Eric Garcia, whose novel Matchstick Men previously slipped him into the world of grifters — and was turned into a Nicolas Cage-starring film — Kaleidoscope also allows Netflix customers to make their episode choices manually. Whether you stick to the random order the platform throws your way or genuinely choose your own adventure, however, the result is identical. One narrative, eight chapters, thousands of outcomes: that's the show from a storytelling standpoint, with the plot itself remaining unchanged. Does one's interpretation of Kaleidoscope and perspective on its characters differ depending on which order you see its instalments? That's the aim, but the playful series proves ridiculously easy to binge no matter how you move through its Green, Blue, Violet, Red, Pink, Orange and Yellow chapters.
Wherever viewers hop in, a crew of thieves awaits, all attempting to bust into an underground vault packed with $7 billion in bonds in the middle of a massive hurricane. Doing the pilfering: veteran criminal Leo Pap (Giancarlo Esposito, Better Call Saul), his lawyer and longtime friend Ava Mercer (Paz Vega, 13 Minutes) and smuggler Stan Loomis (Peter Mark Kendall, Top Gun: Maverick), plus chemistry wiz Judy Goodwin (Rosaline Elbay, Ramy), her safe-cracker husband Bob (Jai Courtney, The Suicide Squad) and driver RJ Acosta Jr (Jordan Mendoza, ZIWE). Their target: SLS, a New York corporate security outfit run by Roger Salas (Rufus Sewell, Old).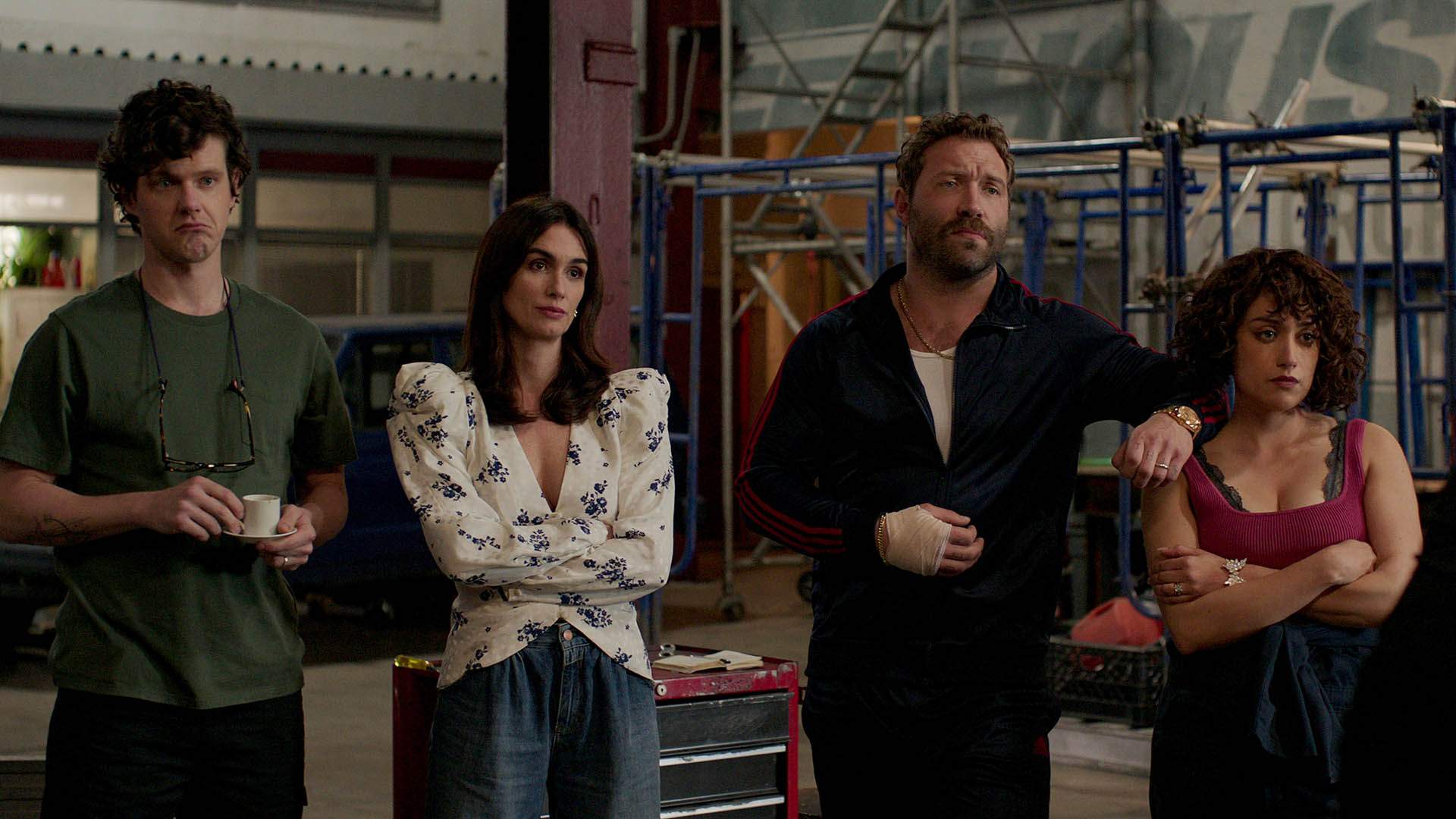 Kaleidoscope also throws SLS employee Hannah Kim (Tati Gabrielle, Uncharted), her sister and roommate Liz (Soojeong Son, Servant), and FBI agents Nazan Abbasi (Niousha Noor, The Accidental Wolf) and Samuel Toby (Bubba Weiler, Dopesick) into the mix — because family ties and law enforcement are heist genre staples. Anyone who has ever seen a film or show about stealing a big score already knows the drill, and Garcia and his team of fellow writers know it. Accordingly, of course the safe is ultra-secure, and extremely difficult to both get to and break into. Of course the job is also tied to an act of revenge, too. Also, of course Kaleidoscope slots into the eat-the-rich fold that Netflix also worked so well with Squid Game. And, while he doesn't play a fast-food shop owner who's secretly a drug kingpin, of course thinking about Esposito's time on both Breaking Bad and Better Call Saul comes quickly as well.
Past secrets, new rivalries, love triangles, close calls with pursuing cops, everything that can go wrong definitely going wrong: they all have a part, predictably so even amid all the shuffling. The just-keep-pressing-play hook comes from the overall puzzle, though, which is what Kaleidoscope's delivery gimmick serves up. Non-linear storytelling always involves sleuthing for clues and putting together pieces, which is why the heist genre loves it. It's also why, in these whodunnit-saturated times — Netflix did just gift the world Glass Onion: A Knives Out Mystery, after all, and has another on its way) — this series goes all in.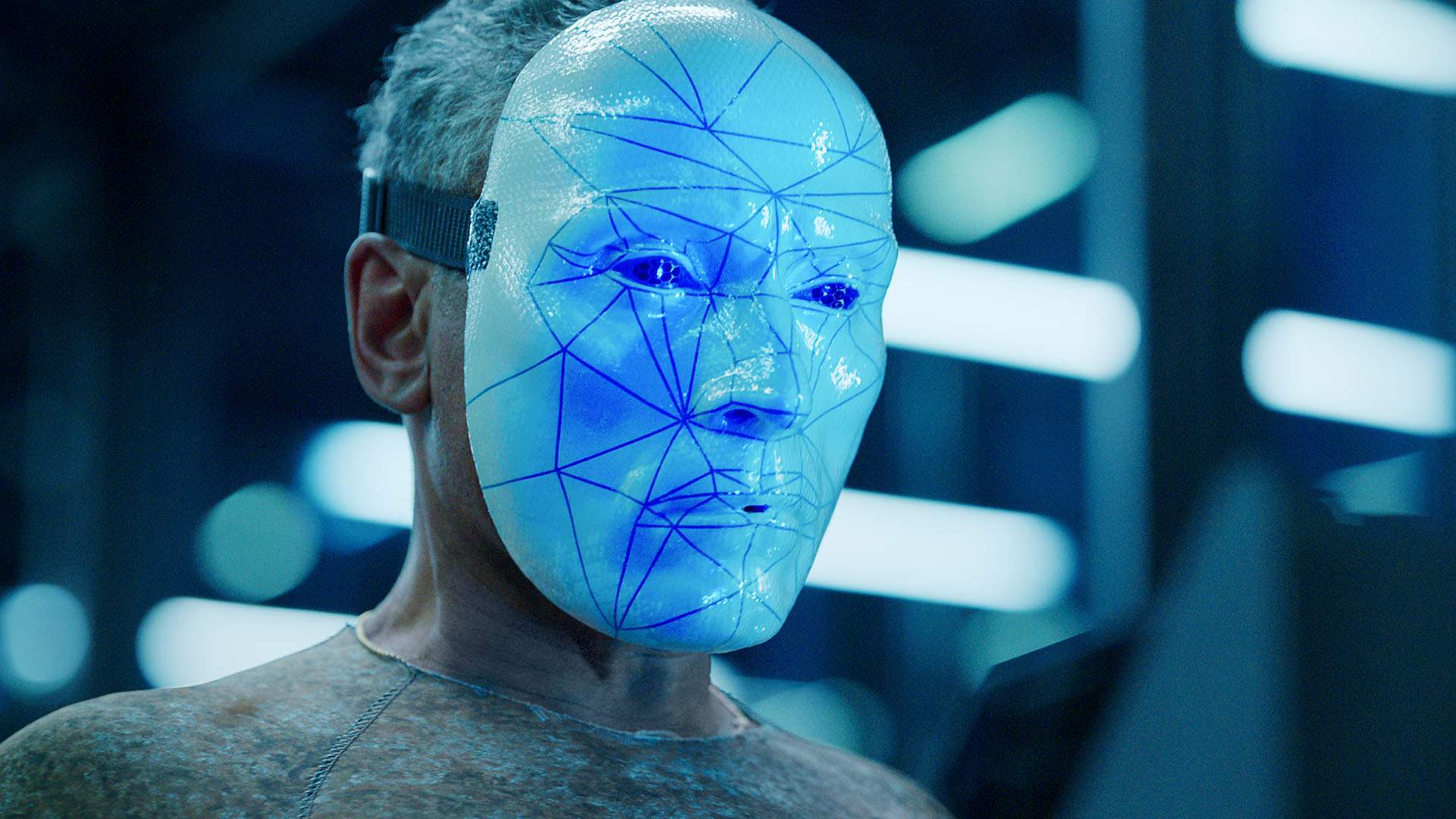 Consequently, Kaleidoscope's audience is instantly keen to know how everything fits together, sifting through each episode for clues and details alike as the show flits between timeframes. With the entire narrative spanning a quarter-century, chapters jump between 24 years, seven years, six weeks, three weeks and five days before the heist, plus the morning after and six months later. Although each instalment is tied to a hue, only Green — which perhaps makes the best entry point — lets its eponymous colour shine visually. That's disappointing albeit unsurprising; Kaleidoscope is slickly shot, but happy sticking to an aesthetic formula.
The scrambled storytelling and Esposito do plenty of heavy lifting, and overtly; thankfully, the latter alone always makes for engaging viewing. Playing determined, authoritative but also vulnerable, it's hardly astonishing that the five-time Emmy-nominee is the standout among the cast. Similarly expected: that Courtney comes across as gratingly cartoonish. That said, that's just how one of Kaleidoscope's rotations pans out. Perhaps the other 40,319 (or 5039) treat the bluster-fuelled Bob more kindly — shifting perceptions on heroes and villains, and mysteries and revelations, is all part of the gimmick. That makes an interesting thought experiment, but maybe don't go thinking about how Netflix's algorithm is dictating each viewing path through Kaleidoscope, likely to keep everyone hooked based on their past watchlist, even if it works.
Check out the trailer for Kaleidoscope below:
Kaleidoscope streams via Netflix.
Images: Courtesy of Netflix © 2022.
Concrete Playground Trips
Book unique getaways and adventures dreamed up by our editors