ARTS & ENTERTAINMENT
All the Coachella First Weekend Cameos You May Have Missed
With Knowles choreography and Pharrell karaoke sessions, there were more Coachella cameos than names on the lineup.
Ain't nothing better than a well-placed cameo. They keep the Muppet movies relevant, made The OC better than it actually was (you know it) and give A$AP Rocky the chance to include even more of his friends on tour. When one of music's biggest calendar events, Coachella Valley Music and Arts Festival, kicked off its opening weekend in Indio, California, the cameos ran freely and generously, with almost more pop-in names appearing than the actual lineup.
Here's a little recap of the stuff you might have missed on Twitter, though we're not sure how you could have; the large majority of Coachella-goers were brutally happy to tweet their highlights right in your face.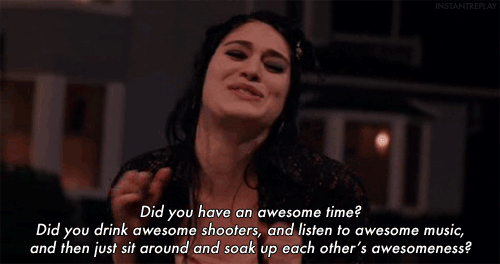 While there were plenty more Coachella cameos where these came from (Future, Killer Mike and Janelle Monae casually dropping in on Outkast, Drake and Donald Glover popping into Jhene Aiko's Gobi-tent, whatevs), it remains to be seen how jealous and grumbling second weekend ticket holders will be. Rumours will undoubtedly fly for the next few days; the usual finger crossing for David Bowie will commence.

Debbie Harry Danced With Streamers and Arcade Fire
Closing the final day of Coachella's 'gang's all here' first weekend, the legendary Debbie Harry joined Arcade Fire for a rendition of Blondie's 1979 single 'Heart of Glass'. Régine Chassagne matched soprano heights with Harry, with Win Butler playing them all the way to 'Sprawl II (Mountains Beyond Mountains)'. Streamers were thrown, days were made, VIP tents were dissed on.

Mary J Blige Brought the '90s Back to House with Disclosure
Following AlunaGeorge's routine 'White Noise' appearance, Mary J Blige fronted her powerhouse vocal for 'F For You', recently re-released with Blige and sounding even more '90s British house than usual. Sam Smith also popped in to lend some vox to the duo's hit single 'Latch'.

https://youtube.com/watch?v=zjsoBPD4rnM
Beyonce and Solange Threw Down Slumber Party Choreography
One for the Knowles fridge. For those of us who've choreographed unbeatable dance routines with our sisters (haven't you?), this cameo couldn't have been any better. Making a surprise appearance during Solange's super single 'Losing You', the formidable Ms. Carter took off her crown to share the stage with her sister, where they box-stopped, hair-flipped and step-touched like nobody was watching.

https://youtube.com/watch?v=MwhtcruhT-8
Pharrell Held an A-List Karaoke Party
In a set Spin called "the most well-attended karaoke party of all time", everyone's favourite mountie/producer Pharrell Williams jigged in his Vivienne Westwood hat beside Snoop Dogg; Tyler, the Creator; Diplo; Puff Daddy; and Busta Rhymes. Rasping his way through the set due to Californian dust throat irritation, Pharrell finally brought out his favourite 'Hollaback Girl', Gwen Stefani, for a big ol' throwback.

https://youtube.com/watch?v=qqFbgBN5zKY
Nas and Jay-Z Celebrated Their Make-Up Anniversary
Once bitter rivals in the early 2000s, master MCs Nas and Jay-Z put their differences aside in 2005, publicly shaking on it and performing "Dead Presidents II" at Jay's I Declare War concert. Almost a decade later, Coachella 2014 marked the return of the legendary Queensbridge MC to the stage, delivering his seminal album Illmatic from start to finish. After midnight Nasty Nas was joined by Jay-Z to reignite 'Dead Presidents II' and 'Where I'm From', when rap fans collectively lost it.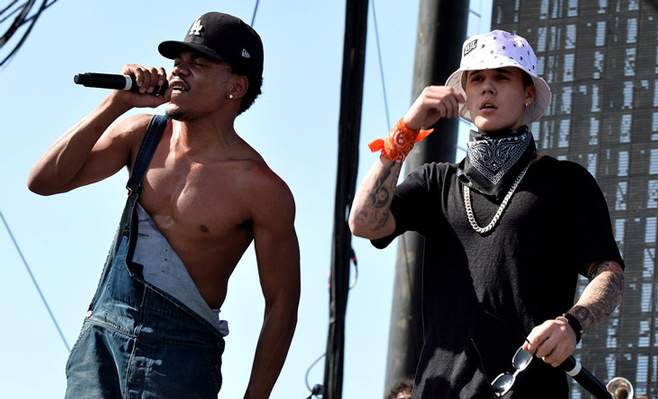 Chance The Rapper Allowed a Competition Winner On Stage...
Sporting a white bucket hat and neckerchief, a fresh-faced young competition winner made his way on sta... Wait. Bucket-hatted pop drag racer Justin Bieber joined Chicago MC Chance The Rapper on stage to perform latest collaboration 'Confident'. Internet chaos ensued.

Published on April 15, 2014 by Shannon Connellan