Beyonce, Radiohead and Kendrick Lead Huge Coachella 2017 Lineup
Start saving for that airfare.
Every last trilby-wearing tween celebrity, President's daughter and your smug, smug US-based friends will be rubbing their paws together after this morning's Coachella festival lineup announcement. Running over two weekends from April 14–23, the Californian festival has delivered their usual jaw-dropper of a lineup.
Big gun headliners Beyoncé, Radiohead and Kendrick Lamar mark the top of the weekend bills, with a bonafide metric fucktonne of squealworthy buds filling out the rest — the xx, Bon Iver, Justice, Lorde, The Avalanches, New Order, Future Islands, and Kaytranada to name a few. Even German composer Hans Zimmer is getting in on the action.
Homegrown Aussie and New Zealand legends are heading on over and representing with gusto, with Pond, King Gizzard, Broods, Jagwar Ma, Anna Lunoe, What So Not and Empire of the Sun — as well as the aforementioned Avalanches and Lorde — on the bill.
Anyway, let's be honest, you haven't truly read any of those words — you'll be wanting this: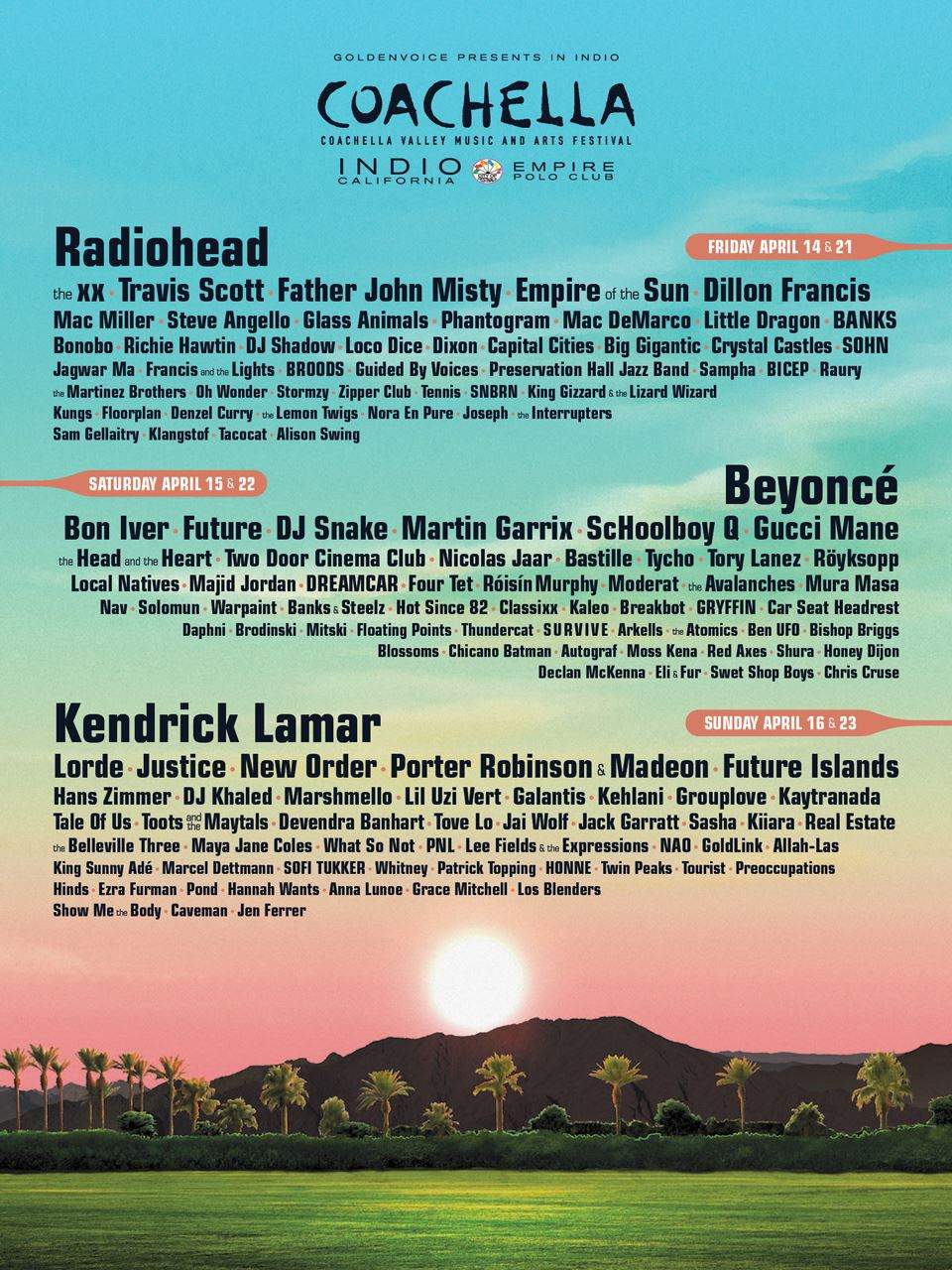 Coachella runs over two weekends, from April 14-16 and 21-23 in Indio, California. Tickets go on sale at 11am PST on Wednesday, January 4. For more info, visit coachella.com.
Published on January 04, 2017 by Shannon Connellan