In case there was still anyone out there who thought donning a Native American style headdress was a totally appropriate, acceptable, fun-loving thing to do, one of the world's biggest music festivals has just laid down the law. Glastonbury has officially banned the sale of these offensive accessories from their 2015 festival.
The decision announced today comes after a well-researched Change.org petition was submitted to the festival's organisers. Though it only gained a humble 65 signatures, the petition made some salient arguments that have been echoed by most of the world for the last few years. "[Wearing these headdresses] is an offensive and disrespectful form of cultural appropriation," the petition read. "It homogenises diverse indigenous peoples, and perpetuates damaging, archaic and racist stereotypes." Amen.
Though cultural appropriation is still a contentious topic with no hard and fast answers (see: bindis/everything to do with Miley Cyrus), most people are on the same page in regards to headdresses — well, everyone except Harry Styles. And, if the thought of being on the same side of this debate as One Direction didn't irk you out enough, trust us, there are a lot of other reasons to stand against it.
Though a couple of other festivals around the world (including Australia's own "no dickheads" darling Meredith) have banned these headdresses from being worn at all, the new ban at Glastonbury will only relate to their sale. Though we'd obviously rather they get rid of them completely, it's a great step in the right direction. Last month, Glastonbury was declared "the most influential festival on the planet" after a survey conducted by Spotify. Here's hoping this policy proves as popular as their headline acts.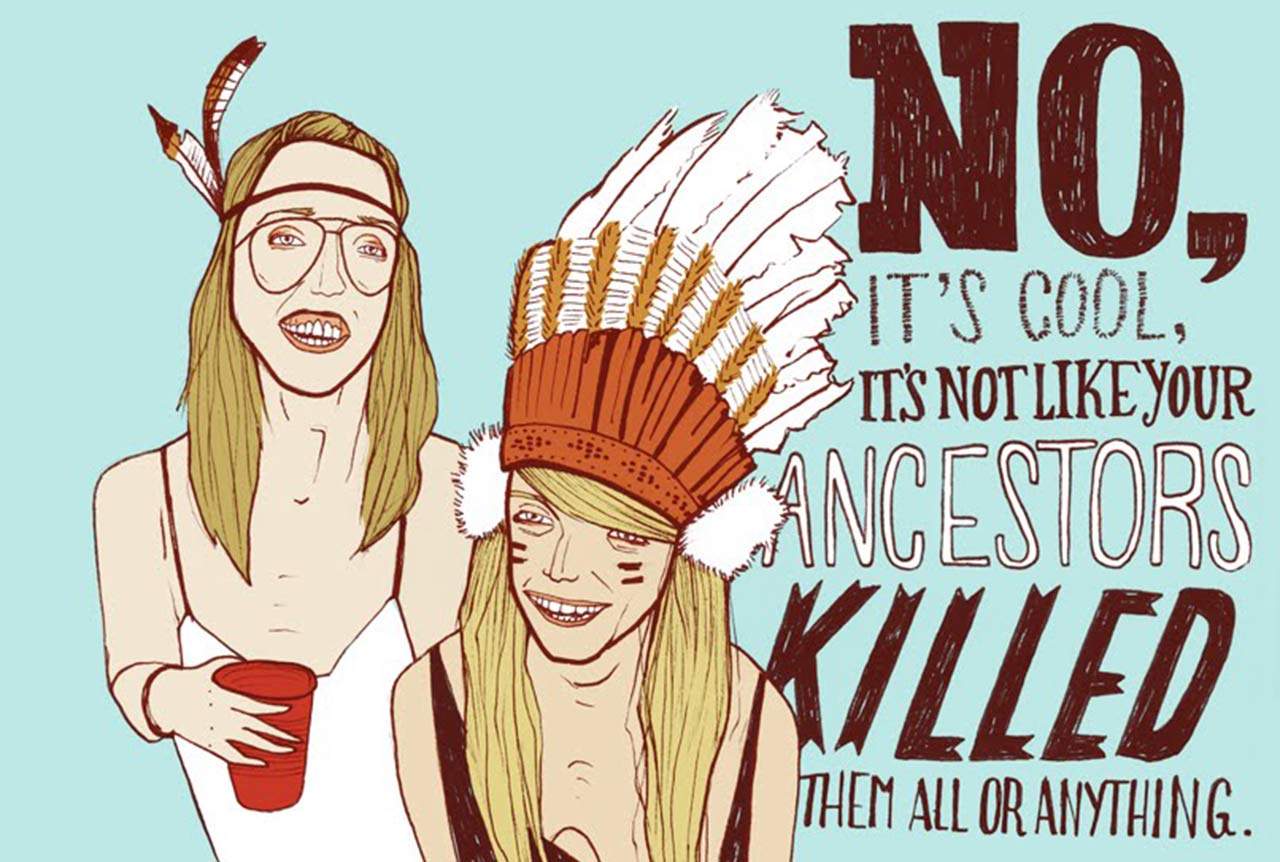 Via Music Feeds. Photo credit: Shell Daruwala via photopin cc and Hipsters in Headresses.
Published on October 15, 2014 by Meg Watson