ARTS & ENTERTAINMENT
Laneway Festival Announces Dates and Venues for 2015
Return visits and brand new sites for Laneway 2015.
Celebrating ten years since Danny Rogers and Jerome Borazio decided to fill a Melbourne alleyway with tunes in 2005, Laneway Festival have announced their dates and venues for 2015's Australasian run.
Returning to the five established Australian Laneway go-to cities as well as the Singapore and New Zealand legs, Laneway will raise a plastic cup to the middle of summer with an undoubtedly killer lineup and unique, random locations.
Kicking off in Singapore on Saturday, January 24 in The Meadow, Gardens by the Bay, Laneway will run through seven dates finishing up at its new home in Fremantle's Esplanade Reserve and West End on Sunday, February 8.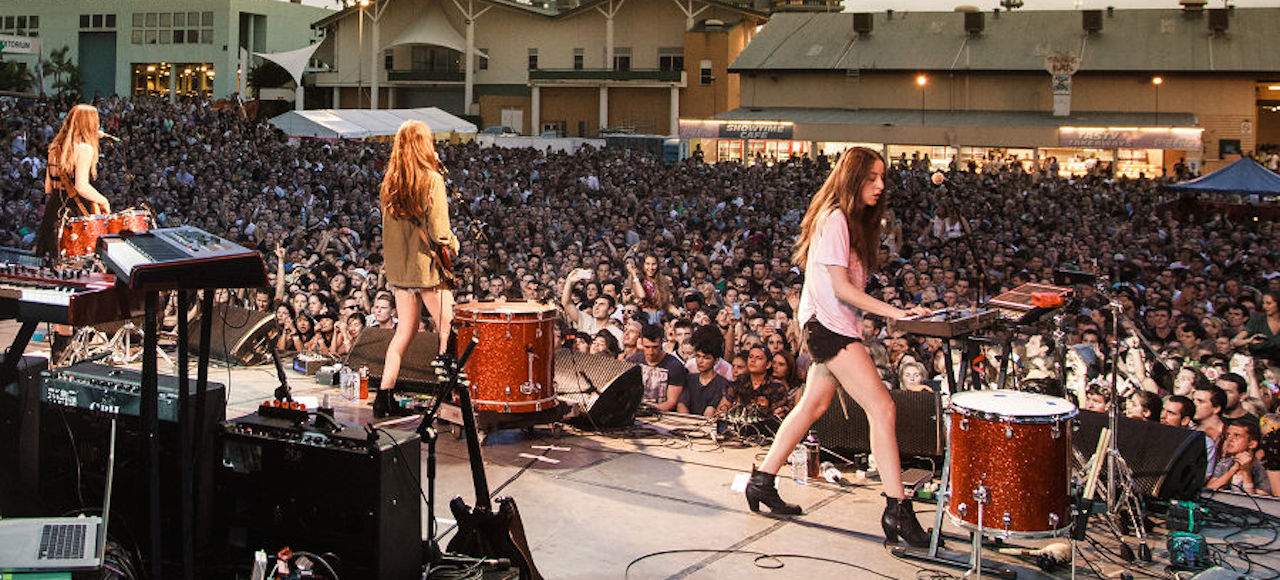 Auckland will find the festival between the Waitemata Harbour and towering Silos, while Brisbane Laneway punters will be stoked with the festival to be held on a Saturday for the first time in six years — and in a new part of the RNA grounds. Sydney fans will return to their longtime Laneway home at Rozelle's Sydney College of the Arts, before Laneway returns for a second Adelaide run at the historic Harts Mill, Port Adelaide.
And where it all started? Melburnians will return to the waterfront spot at FCAC and the River's Edge, the latest, biggest home for the Melbourne-founded festival.
The full festival line-up for all three countries will be announced at 9am on Thursday, October 2.
St Jerome's Laneway Festival 2015 dates and venues:
Saturday 24 January — SINGAPORE - THE MEADOW, GARDENS BY THE BAY
Monday 26 January — AUCKLAND - SILO PARK
Saturday 31 January — BRISBANE - BRISBANE SHOWGROUNDS, BOWEN HILLS (16+)
Sunday 1 February — SYDNEY - SYDNEY COLLEGE OF THE ARTS (SCA), ROZELLE *
Friday 6 February — ADELAIDE - HARTS MILL, PORT ADELAIDE (16+)
Saturday 7 February — MELBOURNE - FOOTSCRAY COMMUNITY ARTS CENTRE (FCAC) + THE RIVER'S EDGE
Sunday 8 February — FREMANTLE - ESPLANADE RESERVE AND WEST END
Subject to DA approval.
Images: Aaron Webber.
Published on September 09, 2014 by Shannon Connellan