ARTS & ENTERTAINMENT
The Ten Best New Zealand Summer Music Festivals
We round up ten of the best music festivals taking place across the country this summer.
The Ten Best New Zealand Summer Music Festivals
We round up ten of the best music festivals taking place across the country this summer.
---
Whether you're a fan of unleashing your inner beast, DIY 'non-festivals', watching the action from your very own yacht, or just rubbing up against shirtless dudes - there's something for everyone when it comes to summer music festivals here in New Zealand.
We put the spotlight on ten festivals worth adding to your summer calendar. Without further ado...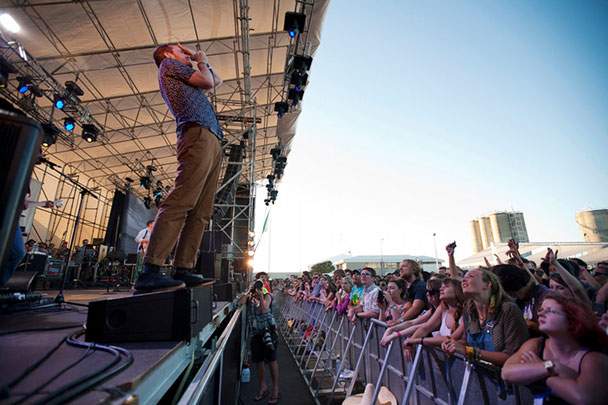 Originally birthed in the laneways of Melbourne, the predominantely 'indie' festival made its way across the Tasman in 2004 and has been making its way around Auckland venues ever since. The fifth installment of Laneway NZ will be held for its third year (before moving yonder) beside some silos and neighbouring super-yachts along Auckland's waterfront.
Fact: Caledonian Lane, the festival's original home was demolished in January 2010 to make way for a loading bay for a new indoor shopping mall.
Where: Silo Park, Wynyard Quarter, Auckland
Who: CHVRCHES, Danny Brown, Daughter, Doprah, Earl Sweatshirt, Frightened Rabbit, Ghost Wave, Haim, Jamie xx, James Blake, Jagwar Ma, Kurt Vile and heaps more.
(Though she was initially scheduled to perform at Laneway, Lorde pulled out after casually scoring four nominations at next year's Grammy Awards, which falls around the same date. To make up for it she'll be offering a free concert to Laneway ticketholders two days later on January 29, 2014.)
How Much: $139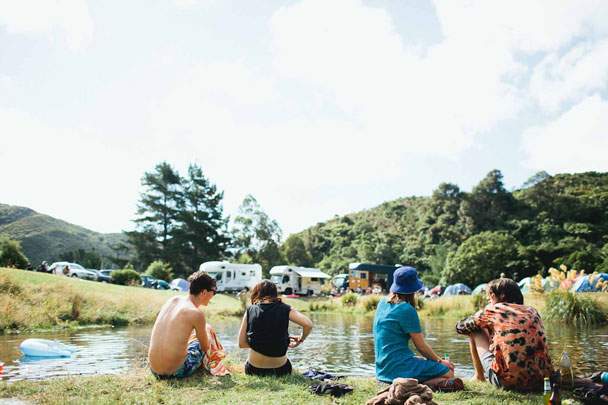 The last one of its kind, Camp a Low Hum is a boutique music festival located on a scout camp where nobody knows the line-up until they arrive. The 'non-festival' is run by Wellington's legendary music champion Blink and intentionally breaks all of the rules applied by your average run of the mill music festival – relaxed timetabling, no security, no queues, no back stage areas, no VIP sections, no over the top branding or advertising.
Did I mention that it's BYO.
Where: Camp Wainui, Wainuiomata
When: February 7 – 9, 2014
Who: You'll have to go to find out but typically there are more than 60 acts and numerous renegade and pop-up performances.
How Much: $225 + booking fee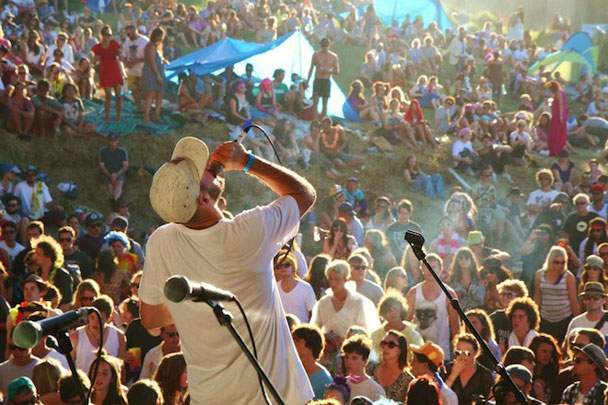 Mrs Byrne's Dictionary of Unusual, Obscure and Preposterous Words defines Splore as 'merry-making festivities, carousing and frolicking or a good going session'. It's also a biennial music festival set in a spectacular location - you can watch acts on the main stage as you soak up the sun on the beach, or even from the yacht. Yes, you can bring your own boat. Splore also focused on becoming a Zero Waste festival and have their own wedding chapel.
Where: Tapapakanga Regional Park, 70km out of Auckland
When: February 14 - 16, 2014
Who: DJ Shadow, The Orb, Ebony Bones, Alice Russell, The Ragga Twins, Ty, Adam Freeland, Holiwater Project, Tama Waipara, 1814, Street Chant, Sal Valentine and the Babyshakes, Niko ne Zna, plus heaps more.
How Much: $255 + booking fee. Includes onsite camping.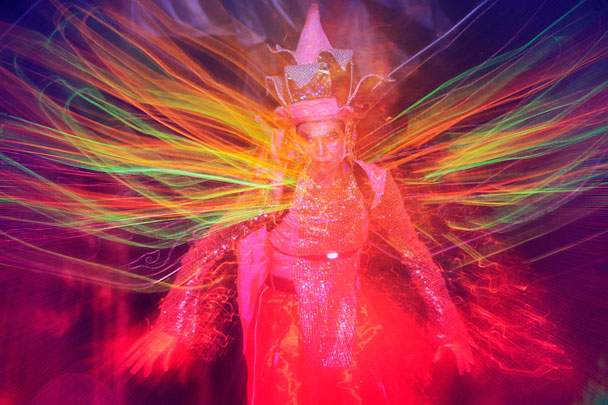 The World of Music, Arts and Dance (WOMAD) brings together a melting pot of styles and artists from across the globe and throws them right into the heart of the mighty Taranaki. The festival has a central aim of celebrating the world's many forms of music, arts and dance and is known for its breathtaking performances and family friendly atmosphere. They celebrate ten years on the block this March.
Where: TSB Arena and Brooklands Bowl, New Plymouth
When: March 14 – 16, 2014
Who: Kimbra, who will appear in her first NZ performance in over a year, Latin singer Concha Buika, American roots artist Pokey LaFarge, Grammy Award-winning hip-hop group Arrested Development, Tunisian protest singer Emel Mathlouthi, Japanese funk orchestra Osaka Monaurail, multilingual seven-piece French roots-reggae revivalists Dub Inc from France and Algeria and heaps more.
How Much: $249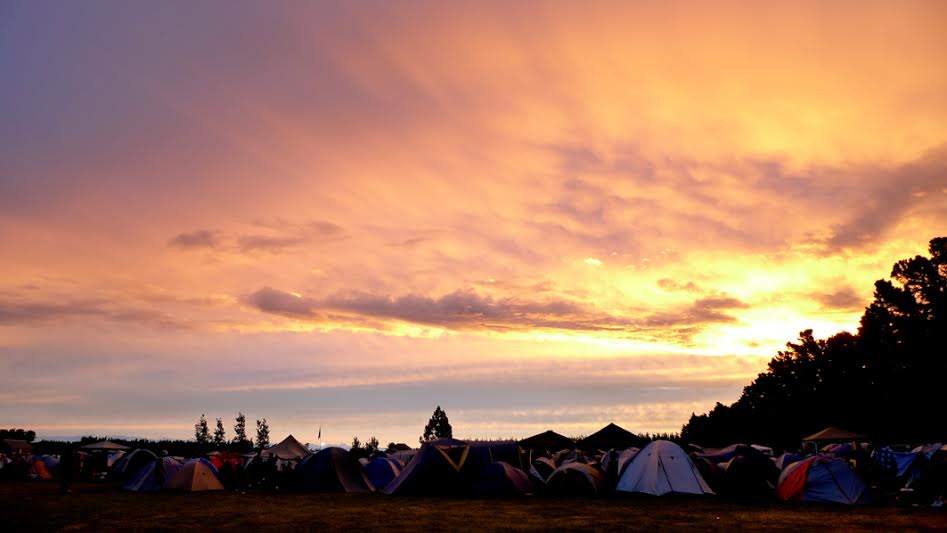 The younger and southern sister of R&V that has it's own ale been served at the infamous Cardrona Hotel. For those can't make trip up North this is your best for a quality New Year's Eve party atmosphere. This year the festival upped its capacity to 5000 campers and moved from Methven to a brand new location between the Cardrona Ski resort and the Pisa Plateau. Its due to hang around for a while there too, with a fifteen year consent issued by the Queenstown Lakes District Council. The Vodafone Vintage Club area is where you will want to be, but has already sold out.
Where: Cardrona Valley, 15 minutes south of Wanaka
When: December 30 - 31, 2013
Who: Zane Lowe, Shapeshifter, Rudimental, Hospital Records, The Veils, Nathan Haines, Cairo Knife Fight, The Funk Hunters, Recloose, P-Money, David Dallas, @peace, Concord Dawn, Bulletproof and more.
How Much: Day tickets $109, 2 days + onsite camping $239. A very limited amount of tickets are still available.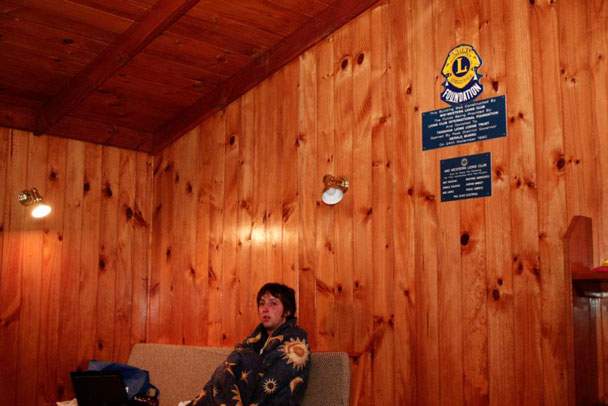 An annual exposition incorporating a wide aesthetic variety of art - musical, visual and otherwise. Chronophonium is run with a similar relaxed DIY ethos to Camp A Low Hum, minus the hidden line-up announcement. The festival is now in its third year and is getting better with age.
Where: Tapu, located on the western side of the Coromandel Peninsula.
When: January 10 - 12, 2014
Who: A who's who of local indie talent including - The Shocking and Stunning, Surf City, Doprah, Spermaids, Dave Weir & The Deadly Nightshades, Alphabethead, Sheep, Dog And Wolf, Kerosene Comic Book, The Medicine Girls, Hide And Tallow, Glass Vaults, The Conjurors, and way more.
How Much: A bargainous $60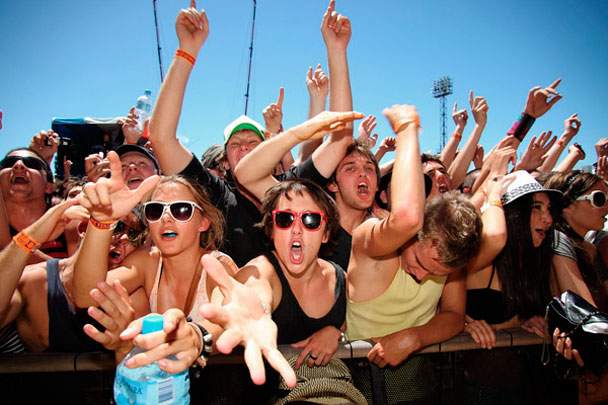 After taking a breather in 2013, the infamous Big Day Out will make its return to a new location in 2014. The 're-imagined' festival will feature three stages, several food and beverage areas, plenty of grass to soak up the summer sun and one hellova line-up. Consent's been given from the Auckland City Council is for a maximum crowd of 50,000 and for music to run from midday to 11pm.
Where: Western Springs Park, Auckland
When: January 17, 2014
Who: Pearl Jam, Arcade Fire, Snoop Dogg aka Snoop Lion, Major Lazer, CSS, Primus, Toro Y Moi, The Naked and Famous, Tame Impala and many many more.
(With originally scheduled headliners Blur pulling out via a Twitter post, three new acts were added to the line-up last minute, including The Hives, Deftones and Beady Eye.)
How Much: $185 + booking fee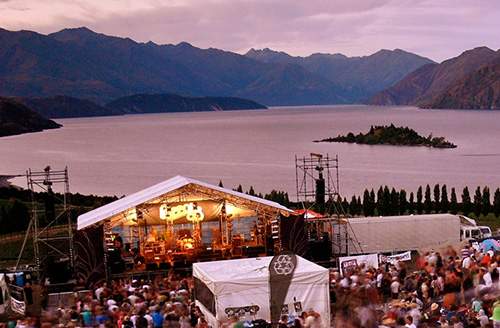 The oldest of the festival lot is  the biennial music festival Rippon Open Air Festival,  celebrating seventeen years next February. The festival is known for its 100% homegrown line-up and stage set against the pristine Lake Wanaka. Also environmentally inclined, Rippon's goal for 2014 is to achieve an 92% waste diversion rate.
Where: Rippon Vineyard, Lake Wanaka
When: Saturday 1 February, 2014
Who: The Phoenix Foundation, Electric Wire Hustle, Fat Freddy's Drop, Die! Die! Die!, Ladi6, Myele Manzanza, Homebrew, Brockaflowersaurus-Rex, Some Other Planets, The Digg, Kody Nielson, Ria Hall, P Digsss, KPz, Sunshine Sound System, Civilian Sol, Warren Maxwell, Jesse Sheehan, Zoe Moon and Lips.
How Much: $130 + booking fee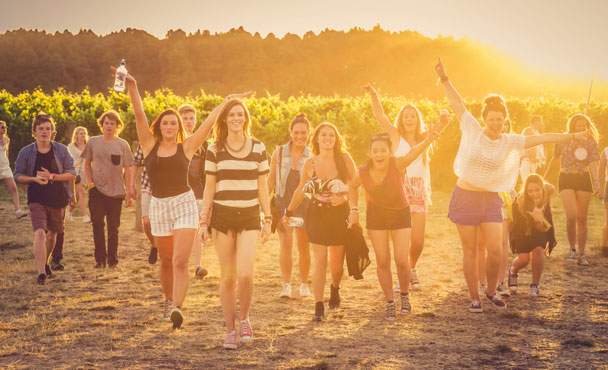 The first festival to see the sun. It has been the rite of passage for a lot of kiwis and continues to go strong in it's 11th year. This year the organiser's have gone all out to produce an unforgettable experience with a consistent lineup of hard hitting party starters. Look out for futuristic cell phone charging clothes, performers expelling five-metre bolts of lightning from their bodies, pyrotechnics launching from multiple sites and Kim Dotcom. And as per the Alps, the Vodafone Vintage Club is where it is at for us older folk.
Where: Waiohika Estate, Gisborne
When: December 29 - 31, 2013 (BW Summer Camping Festival opens December 27)
Who: Wiz Khalifa, Empire of the Sun, Rudimental, Hospital Records, Kill The Noise, Chet Faker, Flux Pavilion, Julio Bashmore, Hermitude, Shapeshifter, David Dallas and way more.
How Much: 3 day ticket $229. Single day tickets from $89.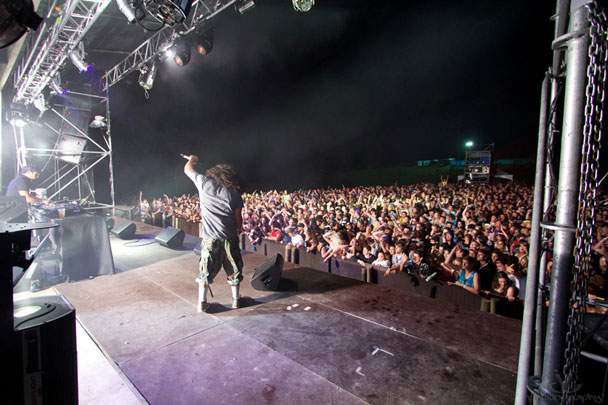 Northern Bass brings together all elements of local and international bass culture even the most clued-up enthusiasts didn't even know about - grime, drum n bass, boom bap, neurocrunk, glitch-hop, ghetto funk, hip-hop, funk, dubstep and more.
Where: Worsfold Farm, Mangawhai
When: December 30 - 31, 2013
Who: Talib Kweli, Calyx and Teebee, Dead Prez, The Upbeats, Oddisee, Swindle, Electric Wire Hustle, Dub FX, Ladi6 and heaps more.
How Much: $169 + booking fee. Onsite camping $25.
Photo Credit: Tim Kelly - Camp A Low Hum
Published on December 19, 2013 by Stephen Heard