September's Plays of the Month in Auckland
Opening this month are a bunch of genre-bending shows that are bound to pique your interest.
Opening this month are a bunch of genre-bending shows that are bound to pique your interest. This month in Auckland we've got rapping nuns, evocative songs about colonial adventures, classical music paired with break dancing, shady dealings and whispers on street corners.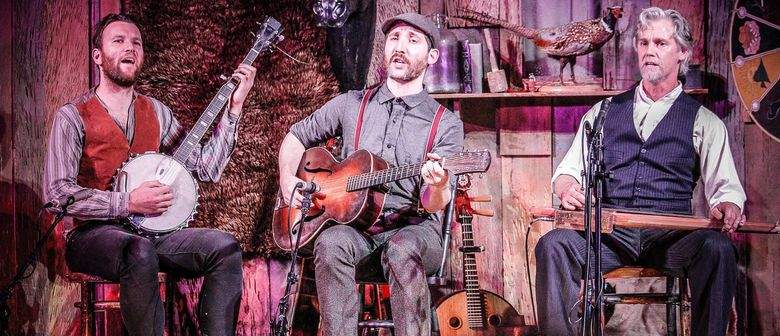 Writers and performers: David Ward, Peter Daube and Dave Khan
Wheel of Experience evokes early New Zealand history and personalities through epic original song. The trio move from haunting ballad to wailing sea shanty, blistering bluegrass to pounding blues as they harmonise and play on a vast array of instruments.
Experience the crimes of the Burgess gang, love and betrayal on the Raurimu Spiral, the murder of Joe Kum Yung and the legend of archetypal 'westie' Francesco Rodriguez Figuera. Wheel of Experience tells stories full of humour and heart about people trying to carve a new life for themselves in the promised land of New Zealand.
Concrete Playground has a double pass to give away to the September 11th show. Click here for details on how to enter.
Wheel of Experience runs from September 9 till September 13 at Q Theatre's Loft.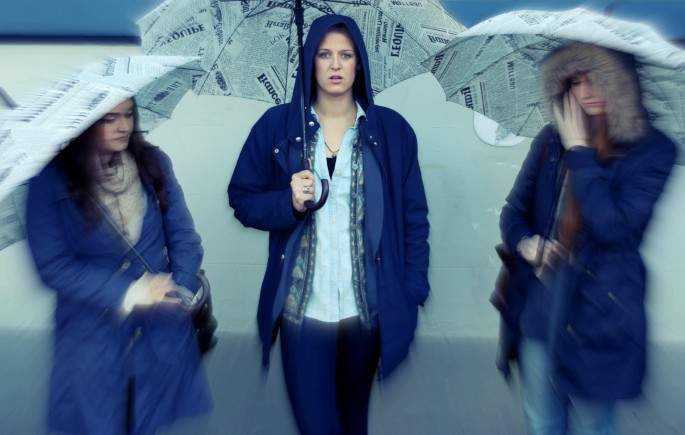 Director: Cherie Moore
Every street in Auckland is filled with stories. Focusing on overheard conversations, awkward moments we can't ignore, and glances we sneak when we think no one's looking, Hubbub is a play about our city and its people. Come and meet your city, your stalkers, and your potential future friends. After all, everyone has a secret to share. What's yours?
Hubbub runs from September 2 till September 6 at The Basement.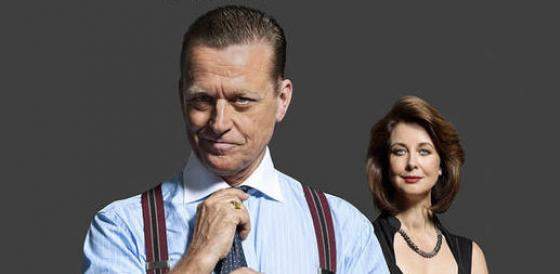 Director: Simon Bennett
In Auckland Theatre Company's Trees Beneath the Lake Michael Hurst plays lead character William Campbell. He reluctantly returns to his mother's home in Central Otago after falling from grace with the Serious Fraud Office. Not an ideal situation, but that's what you get when you partake in shifty financial shenanigans.
In addition to the foreseeable tension of moving back in with his mother, household secrets brew below the surface. In a small tragedy of the distant past, a prized family orchard could not be stopped from being flooded by the Clyde Dam. Shocking new discoveries about the lost battle emerge.
Trees Beneath the Lake runs from September 4 till September 27 at Maidment Theatre.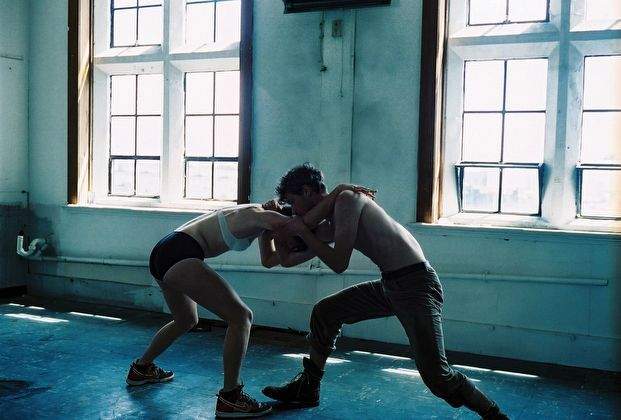 Co-writers, directors and performers: Andrew Gunn and Rosie Tapsell
You wouldn't imagine rapping nuns, crumpet demons and explosive bouts of wrestling could go together but they do in God-belly. The debut work by Pressure Point Collective is a bold exploration of religion and our bodies which jumps between a 13th Century French monastery and an Auckland student flat.
Catherine, a subversive Dominican nun pushes her body to such extremes that a senior monk is sent to keep an eye on her. Jude, an over-achieving arts student, develops a fixation on fitness that starts to jeopardise her relationship with her boyfriend George. God-belly is a display of endurance. The two performers rap, sprint, and wrestle between several different roles while also operating their own sound and lighting.
God-Belly runs from September 9 till September 13 at Q Theatre's Vault.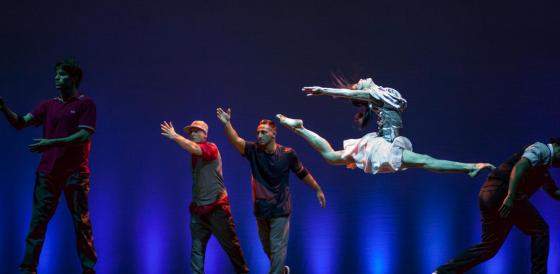 Director: Christoph Hagel
Red Bull Flying Bach isn't technically a play, but it challenges ideas in much the same way. It's a performance where Bach meets breakdancing, two things most would never dare to put together. It features music from arguably the greatest composer of all time woven into a physical narrative by four-times breakdancing world champions Flying Steps. The troupe create something truly memorable that pokes fun at conventional restrictions placed on cross-era and cross-cultural collaboration.
Red Bull Flying Bach runs from September 4 till September 6 at the Aotea Centre.

Published on September 01, 2014 by Karina Abadia