Ten Online Museum, Gallery and Landmark Tours That'll Help You Virtually Get Out of the House
See the Smithsonian's dinosaur fossils, check out the Sistine Chapel and experience Japan's luminous digital art museum with the click of a few buttons.
Whether you're currently in lockdown or not, a lot of the world's most exciting and wondrous attractions are off limits right now. Thankfully — in these self-isolating, social distancing, closed borders times — many of the globe's top museums, galleries and landmarks offer virtual tours.
Want to ogle the National Gallery of Victoria's collections? See the Smithsonian's dinosaur fossils? Check out the Sistine Chapel? That's all as easy clicking a few buttons. Whether you're eager to experience Japan's luminous digital art museum or peer at cute critters in a zoo, you can spend a night — or day — at a museum, gallery or other culturally significant spot from the comfort of your couch.
Here are ten highlights to get you started — and if you're keen on others, Google Arts and Culture will point you in the direction of even more.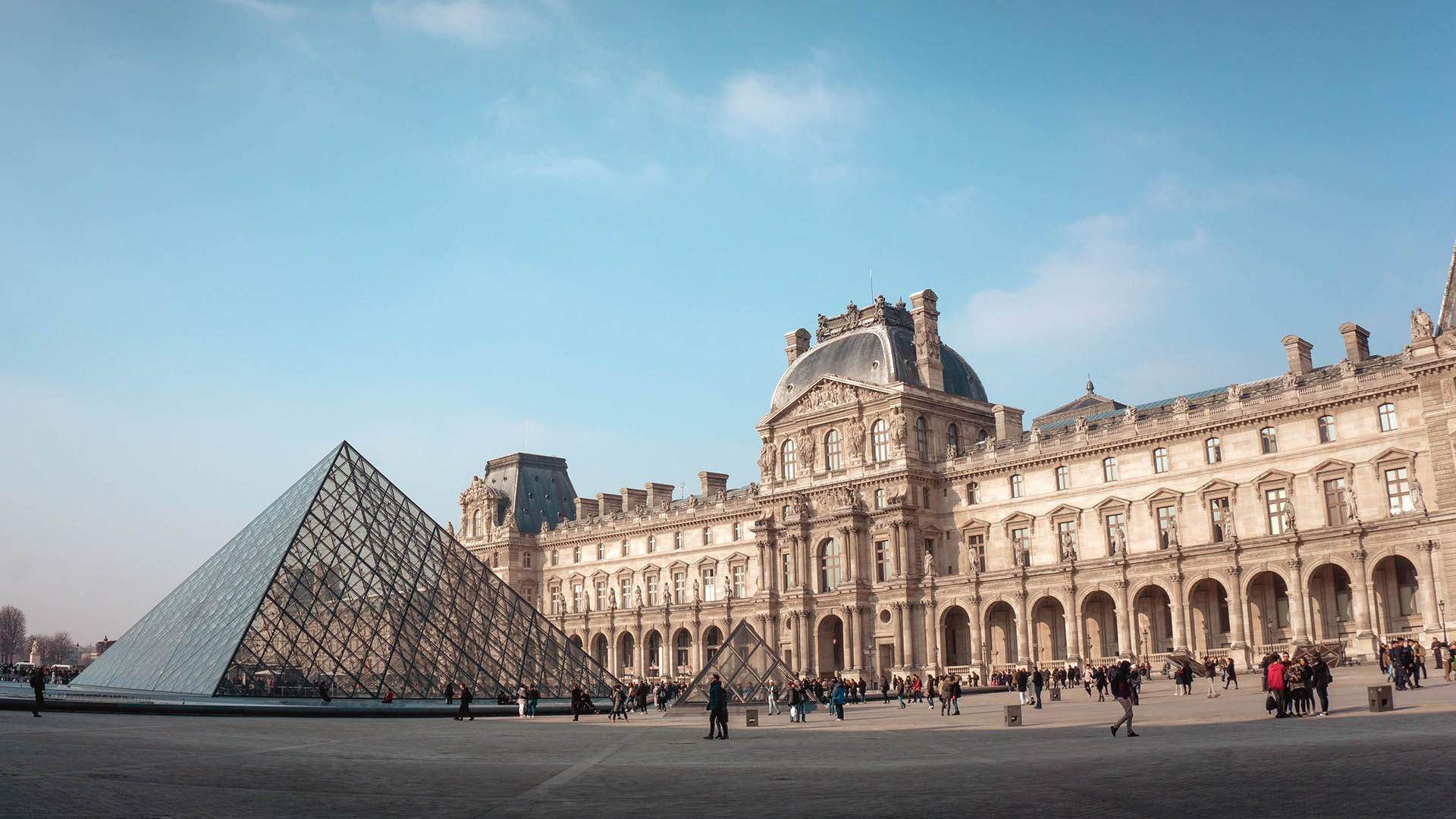 THE LOUVRE
Nothing really compares to visiting The Louvre and standing in front of the Mona Lisa yourself, your eyes roving across the Leonardo da Vinci-painted artwork's enigmatic smile. Now, for the first time, the Parisian venue is allowing you to experience it virtually with a Mona Lisa VR experience. If you are equipped with a next-level VR setup, you can explore a bunch of the gallery's exhibitions online. Via its virtual options, wander through exhibitions exploring the relationship between art and political power, Renaissance artworks and myths told through art.
VAN GOGH MUSEUM
If you missed out on Van Gogh Alive's first run of Australian shows, Amsterdam's Van Gogh Museum is home to the largest collection of the artist's work in the world, including more than 200 paintings, 500 drawings and 750 letters. That's a hefty array, which you can peer at yourself via Google Arts & Culture's virtual tour. Yes, Sunflowers is one of them, although there's plenty of inimitable artistry also on display in his other still life pieces, landscapes and other painted scenes. Rove around at your own pace, then zoom in to see the detail and read the accompanying descriptive plaques. And if you're eager for an overview first, you can check out the museum's YouTube tour as well.
TEAMLAB BORDERLESS DIGITAL ART MUSEUM
The word 'immersive' gets thrown around much too often these days, but if anywhere deserves the term, it's TeamLab's Borderless Digital Art Museum. Sprawled across a Tokyo warehouse, this eye-catching venue fills every available surface with moving, changing and interactive artworks — so you can watch flowers bloom across the floor, wall and ceiling; then sit and stare at the ocean's waves crashing through a room; then roam through lit-up lily pads. Or, thanks to its hefty array of YouTube videos, you can get a taste of its vibrant installations from home. TeamLab's online archive also includes materials from its many other exhibitions beyond its Tokyo base's borders and, while they're each only a minute or two long, there's plenty to choose from. Make sure you have your sound on, too.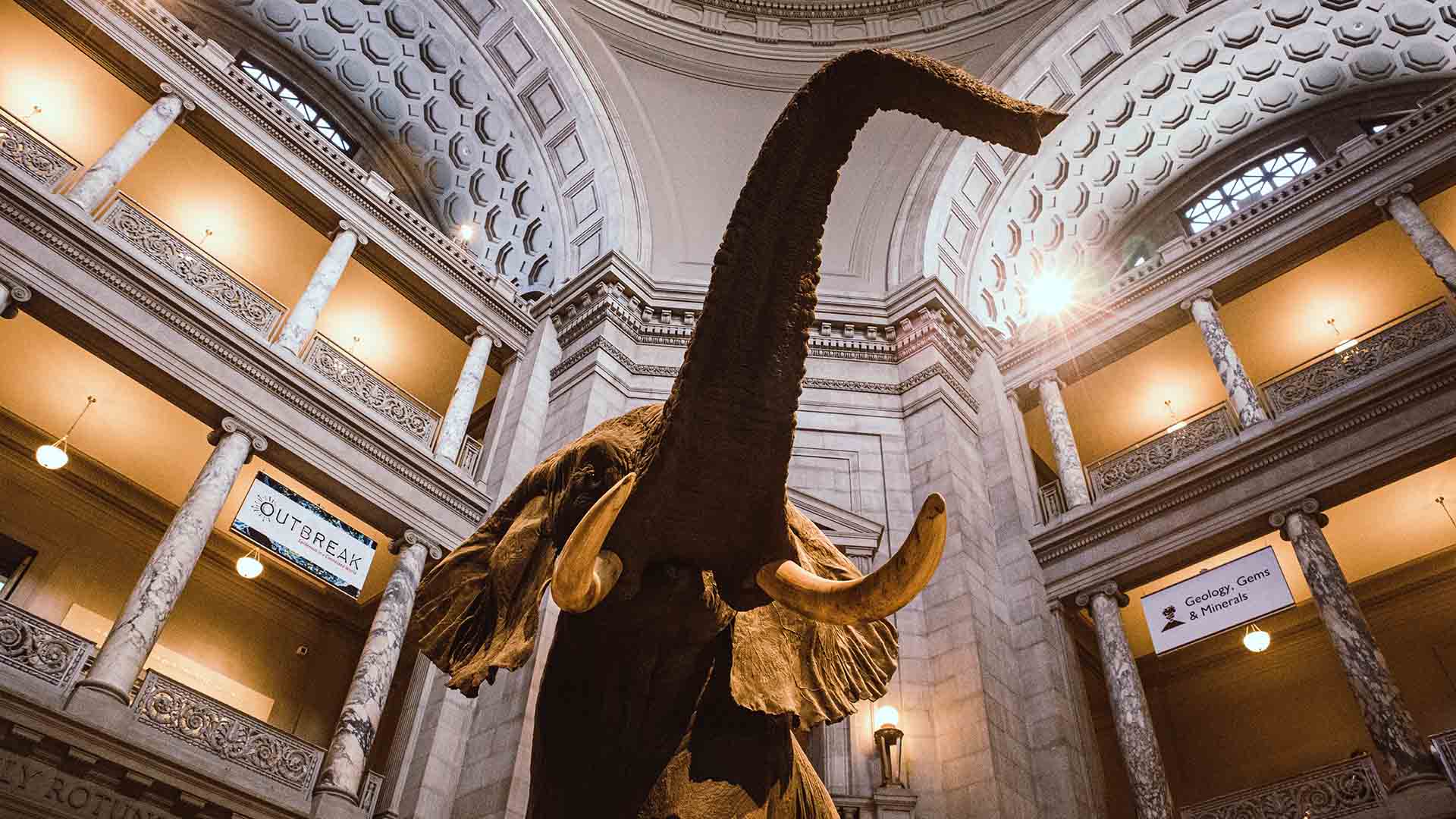 THE SMITHSONIAN
As you live through a historic global event, why not spend some time exploring the planet's natural history? That's what The Smithsonian is all about, with more than 145 million specimens and artifacts in its collections. And while you can't see them all in its online tour, you can virtually mosey through its current, previous and permanent displays. That means dinosaurs, of course. Peering at a stegosaurus' spikes or a tyrannosaurus rex's face is still just as impressive when you're doing it via your phone or computer. It also means everything from butterflies and bones to gems and humanity's origins — and, if it isn't too grim for you at present, there's also an exhibition dedicated to outbreaks, epidemics and the spread of diseases.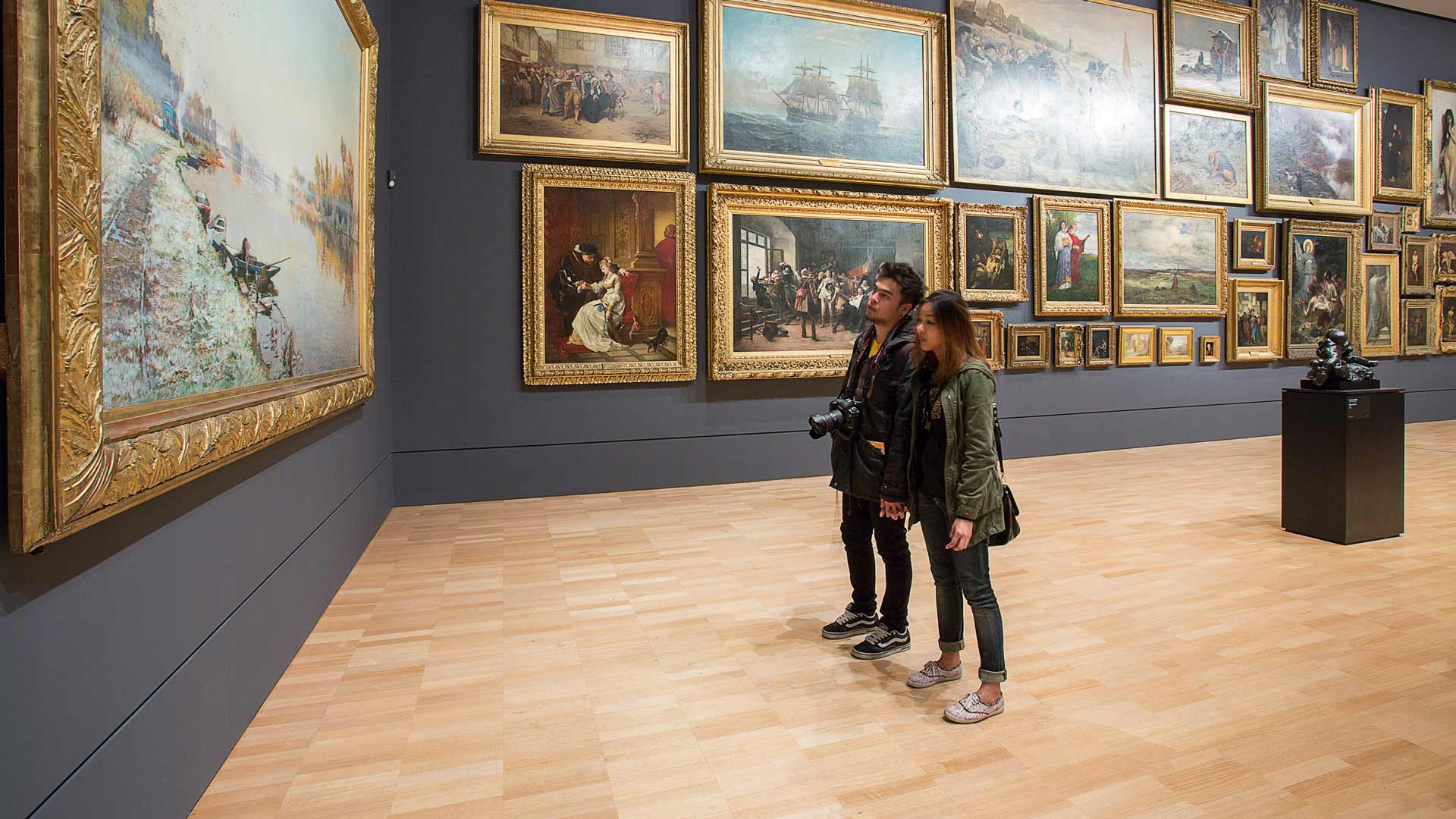 NATIONAL GALLERY OF VICTORIA
Maybe you're a Melburnian who has been keen to visit the National Gallery of Victoria's current big exhibitions. Perhaps you live elsewhere, but had a trip to the Victorian capital in your future — including to the NGV. With the gallery currently closed, that's obviously off the cards; however you can still take a gander at last year's blockbuster Triennial, the Tiwi Islands off the coast of Darwin and Japanese Modernism. Just head to the new NGV Channel, where curator-led tours are being added to the online library on an ongoing basis. A whopping 75,000 pieces from the NGV Collection are also available as well, so you'll really feel like you're actually there.
MUSEU DE ARTE DE SAO PAULO
Think you know what all museums and art galleries look like in broad, general, overall terms? Think again. Museu de Arte de São Paulo, or MASP, doesn't simply put its many artworks on its walls. Instead, it places them on crystal sheets anchored by concrete blocks, in a design that's meant to emulate an artist's easel — and then spreads them through large, cavernous rooms. That makes looking at the site's paintings, sculptures, photographs and other objects a completely different experience, even when you're doing so online. If you take the tour via the Google Arts and Culture app for iOS or Android, you can also explore a virtual reality component to really make you feel like you're there.
THE SISTINE CHAPEL
The Sistine Chapel boasts as much stunning artwork as any other gallery or museum. More than some, in fact. And, via the Vatican's online tour, you can scope it for as long as you like — and take in the immense detail on Michelangelo's wall-to-wall frescoes, of course — without crowds or time limits. These pieces have glistened for more than five centuries and, as absolutely everyone knows, they comprise quite the sight. After you're done perusing, scrolling around and zooming in, you can also explore other museums, wings and chapels in the Vatican thanks to the rest of its virtual offerings. If you're keen not just on art and sculpture, but on architecture, prepare to be in your element.
SYDNEY OPERA HOUSE
When it comes to visiting the Sydney Opera House without physically visiting it, you have multiple online viewing options. Take the 360-degree tour, and you can jump around Australia's most iconic landmark at your own pace —  and check out a number of online exhibits, too. You can watch the YouTube video tour accompanied by a the soundtrack that usually echoes through the opera houses' halls, or steam a range of gigs and talks on its new streaming service. No matter how you explore, you'll see the venue as you've never seen it before, which is one of the joys of going virtual. You mightn't peer into every nook and cranny while you're actually there but, via remote means, who's going to stop you?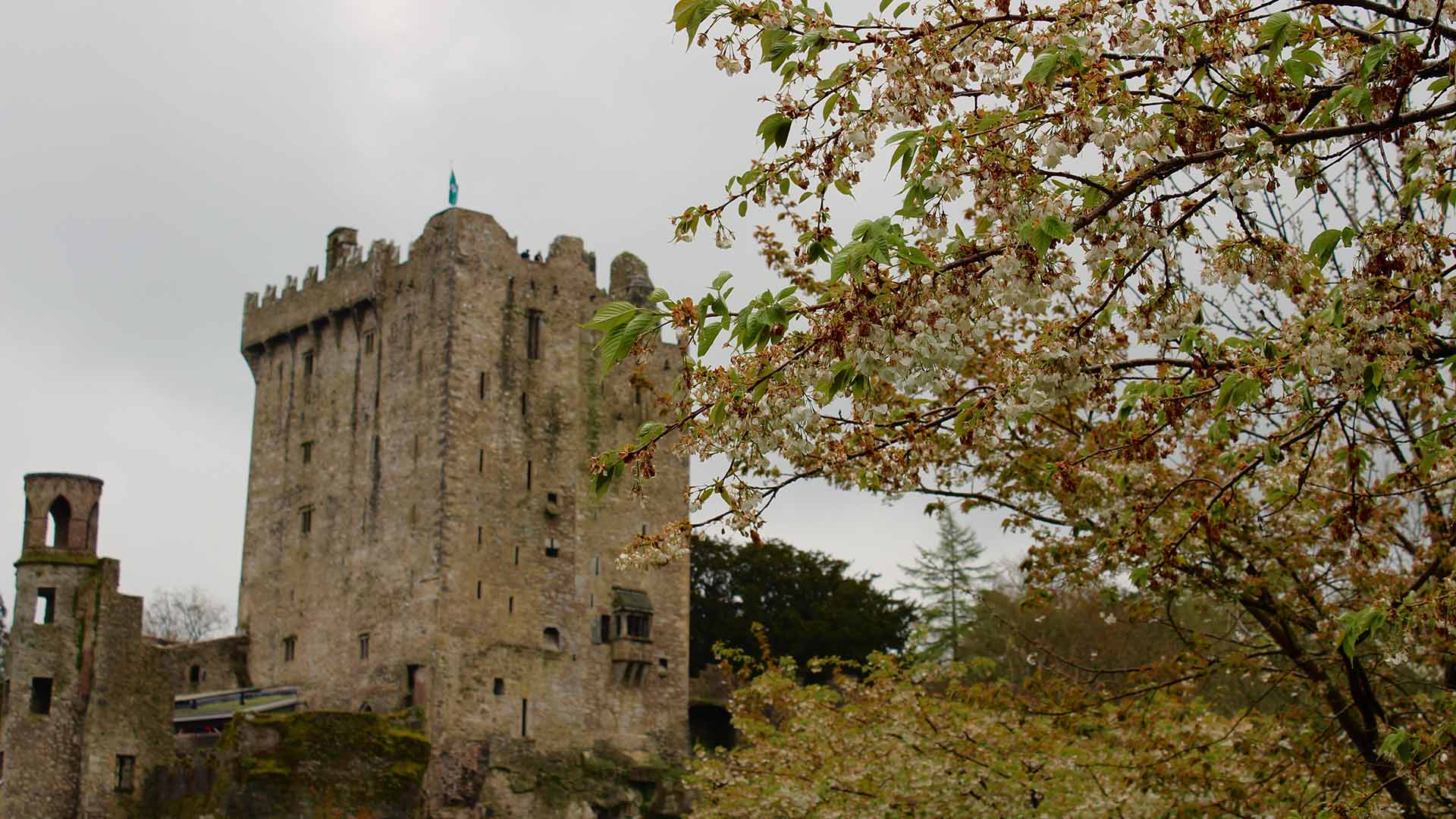 BLARNEY CASTLE
Who doesn't wish they were holed up in a castle right about now? Dating back to 1210 originally and 1446 in its current form, Ireland's Blarney Castle is up there with the best of them — and, as its name gives away, it's home to a very famous attraction. Located at the top of its tower, the Blarney Stone is supposed to bestow anyone who kisses it with the gift of eloquence. You can't lock lips with it virtually, of course, but perhaps staring at the site in general will do the same thing? On the castle's online tour, you'll also explore its stony interiors and sprawling gardens (and likely feel like you've stumbled into an episode of Game of Thrones).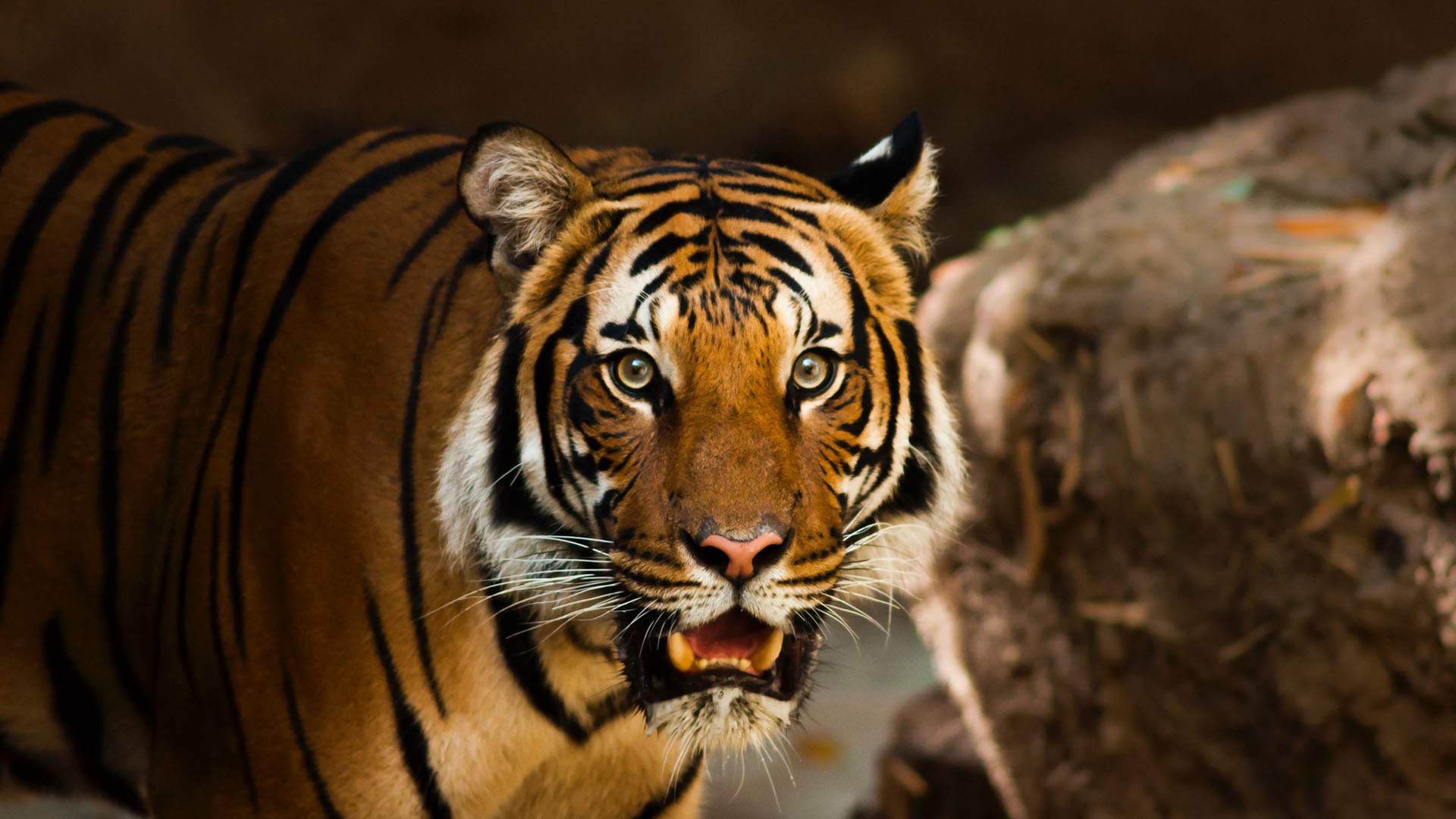 SAN DIEGO ZOO
Sometimes, you just need to watch adorable animals go about their business. Actually, as the internet's never-ending stream of cat and dog videos firmly shows, there's never a bad time to lock your peepers on a cute critter. Absolutely everyone feels this way, because of course they do — which is where San Diego Zoo's live webcams, which peer into several animal enclosures all day long, come in. Check out majestic elephants as they swing their trunks, watch African penguins scamper around and see polar bears snoozing happily. You can also catch apes and baboons for your monkey fix, see condors fly about, and get a dose of big cats in the tiger enclosure. Oh, and if you want to spend some time staring at an Australian animal, there's also a koala cam as well.
Concrete Playground Trips
Book unique getaways and adventures dreamed up by our editors