Ryan Gosling Battles Chris Evans in the Trailer for Netflix's Moody Action-Thriller 'The Gray Man'
Hitting streaming in July, the espionage flick is directed by 'Avengers: Infinity War' and 'Avengers: Endgame' filmmakers Anthony and Joe Russo.
Two big-name Hollywood stars. One movie. One helluva face off. If that setup didn't exist, there'd be far few action-thrillers reaching screens — and Netflix's latest, the Ryan Gosling- and Chris Evans-starring The Gray Man, wouldn't exist either.
Based on the novel by Mark Greaney, The Gray Man follows CIA operative Court Gentry (Gosling, First Man). Also known as Sierra Six, he was once the agency's most skilled killer — after being recruited out of a federal penitentiary — but now he's on the run after discovering secrets that his employer doesn't want anyone to know. That's where his ex-colleague Lloyd Hansen (Evans, Free Guy) comes in, putting a target on his head, sparking a manhunt by international assassins, and leaving Gentry fighting for his life with only the help of Agent Dani Miranda (Ana de Armas, No Time to Die).
It all sounds as standard as action-thrillers go — and the just-dropped first trailer for the flick, which'll hit cinemas on July 14 and Netflix on July 22, is filled with exactly the kinds of things that all action-thrillers are. Gosling runs, Evans taunts, everyone smoulders and brood, things explode, fists are thrown and chases ensue. Gosling chats about his ego getting hurt, too, and Evans also gets saddled with quite the moustache — and quite the cheesy line. So, if you've ever wanted to hear the former Captain America say "if you want to make an omelette, you've got to kill some people", then this is for you.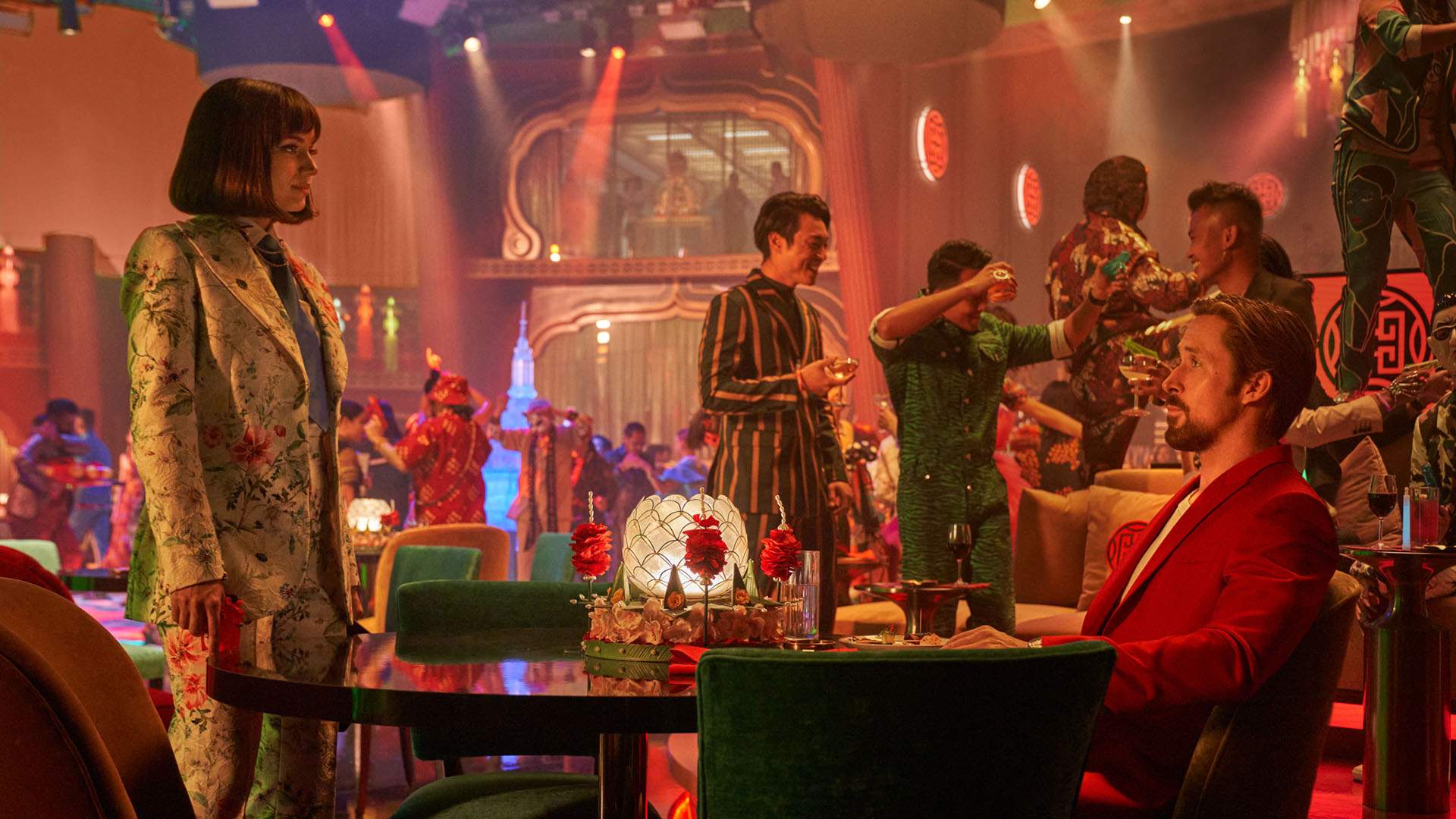 From its first sneak peek, The Gray Man also looks moodily shot — and, as the John Wick franchise and Atomic Blonde have both proven, an ace cast and style for days can be huge assets in this genre. Indeed, oh-so-many action-thriller flicks have served up a premise so familiar that audiences have seen it countless times before, but made up for it in the way it all comes together. Fingers crossed that The Gray Man is one of those movies.
As well as heralding Gosling's first film since 2018 — so if you've been missing him in movies, that's why — and Evans getting villainous, The Gray Man also features Bridgerton's Regé-Jean Page, plus Billy Bob Thornton (Goliath), Jessica Henwick (The Matrix Resurrections), Indian star Dhanush, Wagner Moura (Shining Girls) and Alfre Woodard (The Lion King).
Behind the lens, the movie marks the latest directorial effort by Avengers: Infinity War and Avengers: Endgame filmmakers Anthony and Joe Russo — and reportedly didn't come cheap, costing $200 million and ranking as Netflix's most expensive production to-date.
Check out the trailer for The Gray Man below:
The Gray Man will screen in cinemas from July 14, and will be available to stream via Netflix on July 22.
Images: Stanislav Honzik and Paul Abell/Netflix © 2022.