'The Notebook' Stage Musical Will Splash Its Rain-Soaked Romance Across Broadway in 2024 
Ryan Gosling or Rachel McAdams likely won't be starring, but it's still the same romantic drama based on Nicholas Sparks' debut novel.
In cinemas everywhere in 2023, to more than a billion dollars at the global box office, Ryan Gosling is "just Ken" in Barbie. He's also fantastic. Jump back almost two decades, however, and he was getting attention for locking lips with Rachel McAdams (Doctor Strange in the Multiverse of Madness) during a downpour in The Notebook — and that Nicholas Sparks-penned effort isn't done spreading its sappy brand of romance just yet.
2024 will mark exactly 20 years since The Notebook hit the big screen, as based on Sparks' 1996 debut novel. It'll also see the musical version of The Notebook make its Broadway debut. The production was first announced back in 2019, then premiered in Chicago in 2022 and now heads to the Big Apple.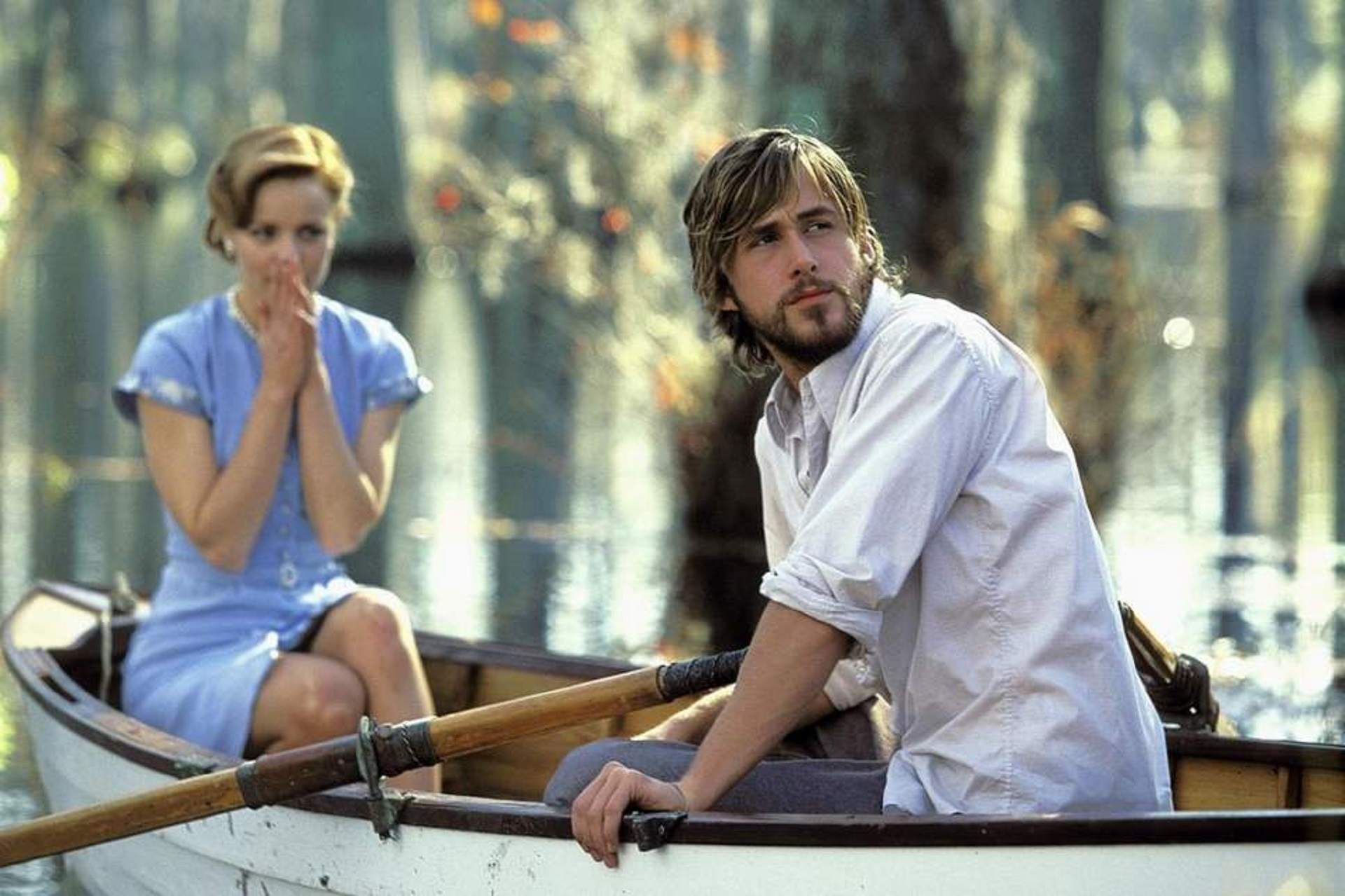 While Gosling can sing — see: Barbie, La La Land, his band Dead Man's Bones — he likely isn't part of the stage show's cast. Exactly who'll be crooning through the book-turned-movie-turned-musical's lovestruck drama in New York's prestigious theatre district hasn't been announced yet, though, so you can hold onto your Gosling fantasy for a bit longer.
Either way, expect singing in the rain, obviously, as well as belted-out declarations of love in a rowboat. Expect a song-filled account of heiress Allie Hamilton falling in love with lumber mill worker Noah Calhoun in the 1940s, too.
Should tissues be handed out with every ticket? As The Notebook jumps from tear-soaked pages to weep-inducing celluloid to a stage version, that wouldn't be the worst move.
This treading-the-boards take on the A Walk to Remember, Dear John, The Last Song and The Lucky One author's best-known tome will start Broadway previews on Tuesday, February 6, if you have an NYC trip in your future. Public tickets go on sale on Tuesday, September 26.
The Notebook musical's script and songs stem handled by Bekah Brunstetter and Ingrid Michaelson respectively. The former was a writer and producer on TV show This Is Us, and the latter is best known for singles 'The Way I Am' and 'Girls Chase Boys'. And on directing duties: Michael Greif (Dear Evan Hansen) and Schele Williams (Motown the Musical).
Check out a glimpse of The Notebook musical's Chicago season below:
The Notebook musical opens on Broadway, at the Gerald Schoenfeld Theatre, with previews from Tuesday, February 6. Head to the show's website for more information, plus public tickets from Tuesday, September 26.
Concrete Playground Trips
Book unique getaways and adventures dreamed up by our editors