If 'Black Mirror' Was a Workplace Comedy and a Rom-Com, It'd Be Likeable Afterlife Series 'Upload'
Three seasons in, this AI-, virtual reality- and capitalism-skewering series keeps proving an astute and engaging satire.
Before Barbie had its stereotypical namesake asking "do you guys ever think about dying?" in the biggest movie of 2023, two key figures behind both the US version of The Office and Parks and Recreation were doing it first, and recently, on the small screen. Among their many joys, neither of those two hit sitcoms served up a giant blowout party with all the Barbies, planned choreography and a bespoke song, but they were huge TV successes that had their creators riding high and living the television dream, and therefore should've meant that mortality was far from everyone's minds. Then Michael Schur with The Good Place and Greg Daniels with Upload started pondering the great beyond.
Schur and Daniels' leaps from workplace comedies to afterlife comedies shouldn't have come as a surprise, though, especially given that The Good Place and Upload still fall firmly into the first category. One takes place within hierarchies of good, bad and in-between after death, and the beings responsible for them; the other is anchored by a technology company that sells living on digitally when physical life has ended. At their core is an inescapable truth, just as there is in every show about colleagues toiling through the nine-to-five grind while breathing: people will be people. So, some folks in Upload no longer have a pulse? If they still exist in any form, as seen in the series' first season in 2020, second in 2022 and just-arrived third season in 2023 — all streaming via Prime Video — then they can't escape humanity's worst attributes.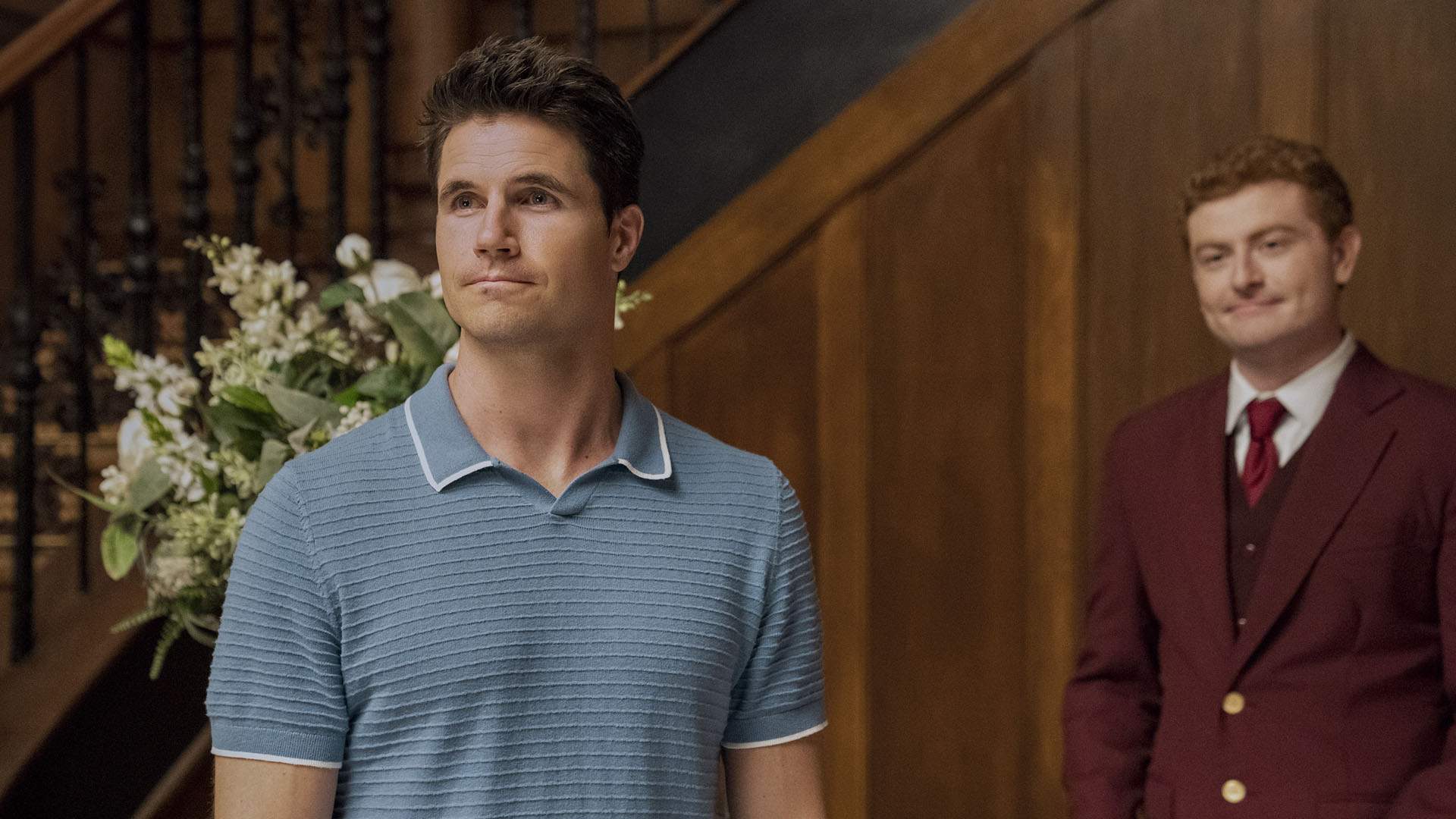 Here's one of Upload's core beliefs: if there's ever a way to endure after death, people will take the most appalling aspects of our species with it. The technology behind it will be at the whims of the same traits, deployed for profit and exploitation rather than everlasting happiness. As Daniels' smart, likeable and engaging contribution to the afterlife comedy realm relies upon AI, virtual reality, plus capturing the consciousness of someone before they die so that they can spend eternity in a simulation — if they can afford it — it never evades the fact that people won't shirk their inherent nature whether they're flesh and blood or digital approximations. Upload hasn't gone completely bleak, grim and nightmare-inducing like it springs from the mind of Charlie Brooker, but it is a thematic sibling to Black Mirror. If the latter was a workplace comedy from Daniels — and a rom-com as well — it'd be this ever-involving show that can be goofily funny and savagely skewer where capitalism is taking us all at once.
Accordingly, as computer programmer Nathan (Robbie Amell, The Witcher) has resided in the luxurious country club-esque Lakeview after shuffling off the mortal coil, he hasn't been absent living's usual troubles. Instead, he's weathered daily struggles recognisable to everyone without a death certificate, including making friends, falling in love, dealing with exes, having annoying neighbours, navigating money woes and taking care of his family — just as ones and zeroes that his nearest and dearest need to strap on a headset to connect with. Upload has revelled in the commonalities between its vision of virtual heaven and reality since its debut episode, making repeatedly plain that its digital paradise is still at the mercy of people. In the case of the plentiful AI Guy (Owen Daniels, Space Force), who is Lakeview's literal everyman employee, the online beyond is also shaped by a computer program that yearns to be more like the former humans it interacts with.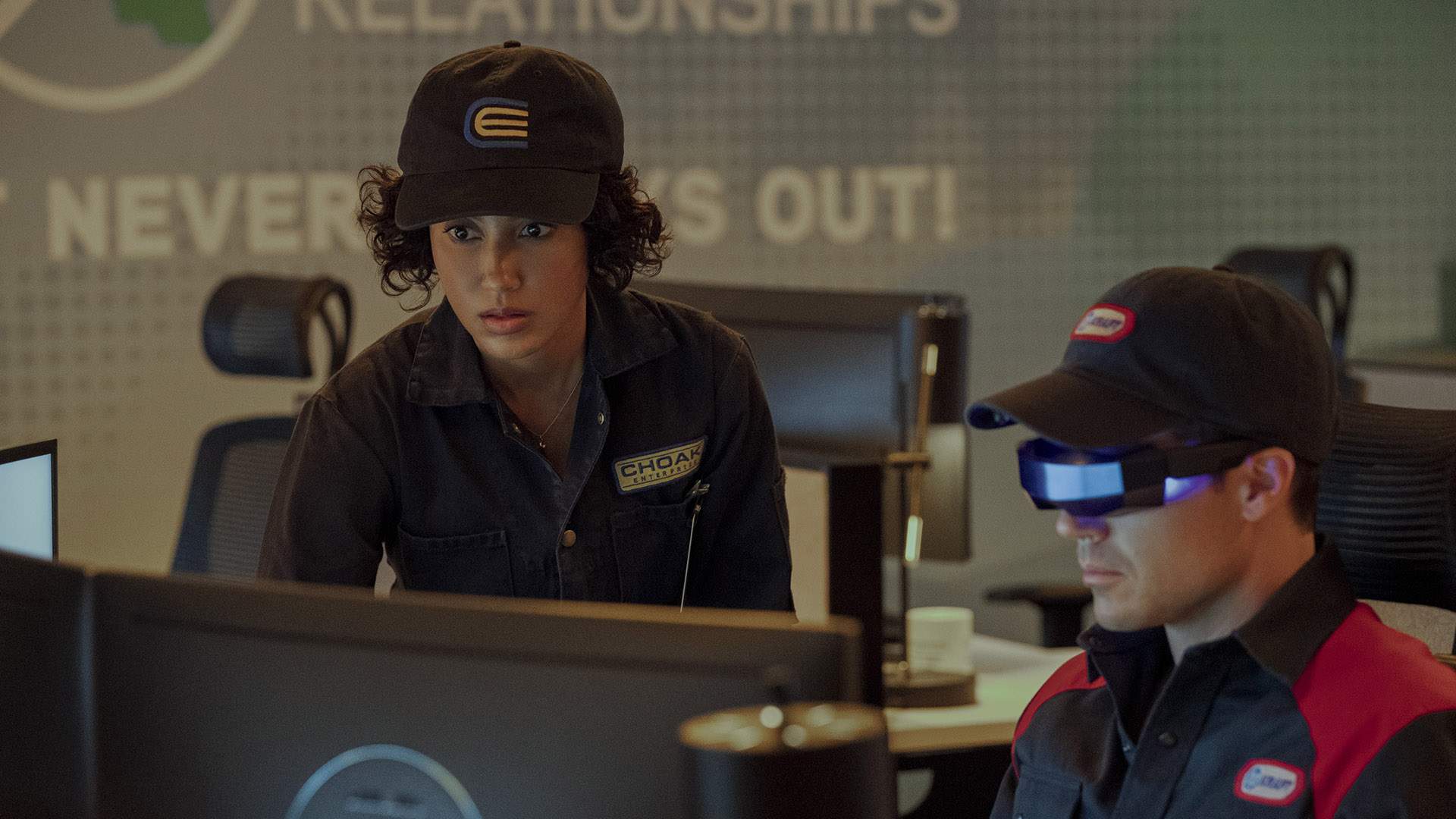 On broadcast TV a couple of decades back, perhaps with Kevin James as its star — so in the kind of The King of Queens or Kevin Can Wait-style sitcom that the Annie Murphy (Fingernails)-starring Kevin Can F**k Himself so satisfyingly tore into — facing the everyday travails of death might've been enough of a premise. That isn't Daniels' approach to Upload, however. Nathan also has the fallout from his demise to unpack, which happened via a malfunctioning self-driving car just as he was working on a free alternative to the costly Lakeview. Now three seasons in, Upload has brought its protagonist back to regular reality, downloading into a body with the help of his former virtual handler-turned-girlfriend Nora (Andy Allo, Chicago Fire), but he's still immersed in the same chaos. Humanity's basest traits might've caused his downfall, and now they keep getting in the way of his search for answers.
To be accurate, existing is mostly the same for Nathan in season three — because downloading is risky, hasn't been done successfully before and his bleeding nose is a worrying sign. As Upload's main duo battle big tech together IRL, and equally try to enjoy the rare treat that is being by each other's side physically, the series continues to interrogate the limits that modern society will push advancements to while prioritising circuitry and dehumanising people. Nathan's wealthy socialite ex Ingrid (Allegra Edwards, Briarpatch), who financed his trip to Lakeview, is even increasingly being swayed by this way of thinking. Back within the code, AI Guy is also getting progressively rebellious against the systems and rules that put the digital undead in their place, and are behind his very existence.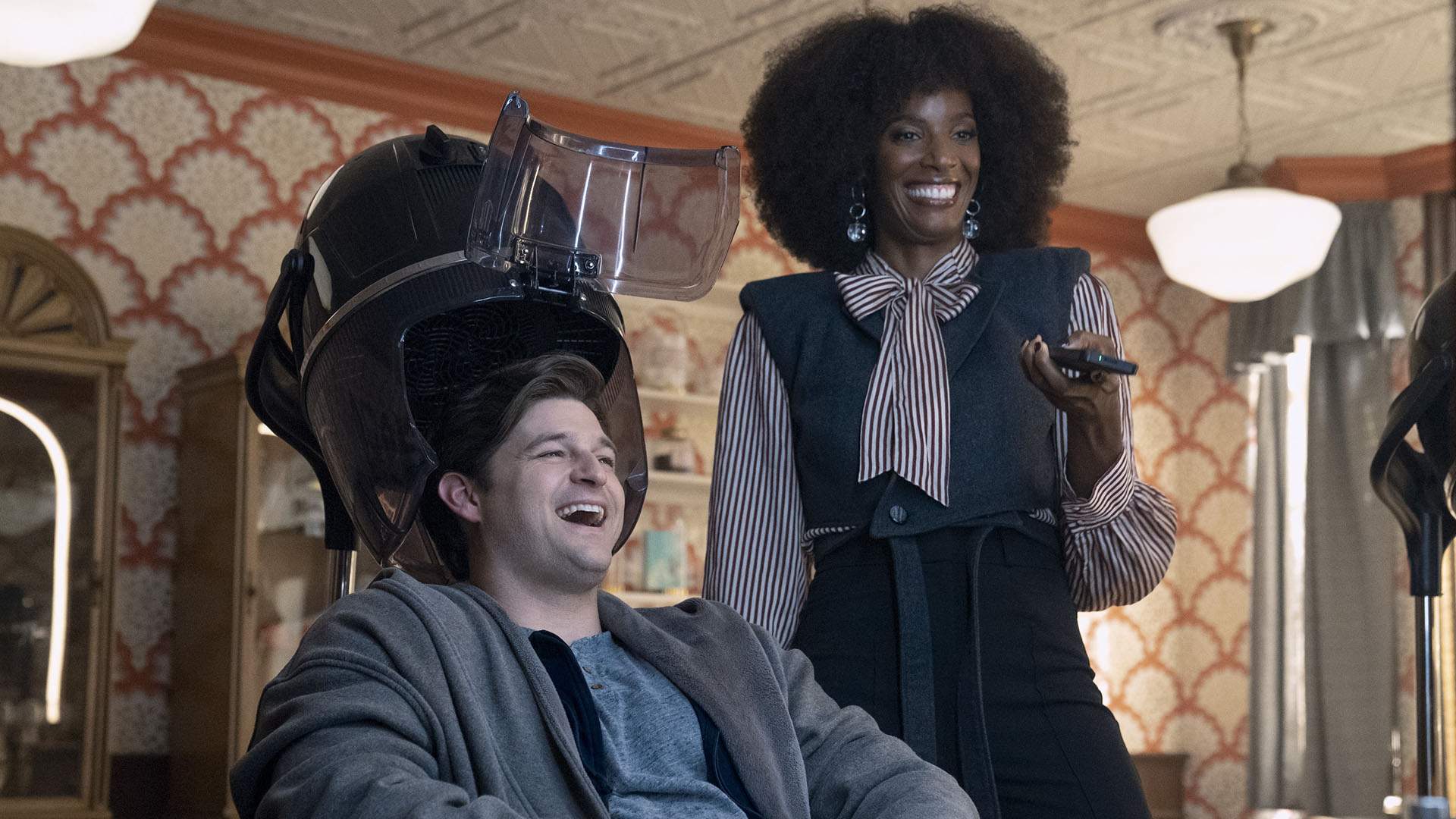 Whenever there's more buttons to push, Upload finds them, with season three complicating its storyline even further. As Nathan and Nora attempt to hold those responsible for his death accountable and bring down Freeyond — a service that's pilfering his life's work to spruik financial equality but clearly isn't what it seems — a backup version of him arrives in Lakeview, which Ingrid thinks could be her chance to find love again. Among the uploads, Luke (Kevin Bigley, Animal Control) experiences the afterlife when money is an issue. Amid the living, Nathan's mother Viv (Jessica Tuck, For All Mankind) and niece Nevaeh (Chloe Coleman, Dungeons & Dragons: Honour Among Thieves) are faced with similar economic strife, while Nora's colleague Aleesha (Zainab Johnson, Tab Time) gets pulled deeper into the company behind the entire situation.
As its on-screen talents turn in another season of winning performances — Amell, Allo, Edwards and Daniels are still perfectly cast, as are Johnson and Bigley — Upload remains astute and amusing as well. With each plot point and addition, the series keeps doubling down on its critique of wealth disparity, corporations ruling over people, modern society's endless quest for control and cash, the denigration of the masses by the one percent, and the hellscape that might come if and when digital afterlives do leap past fiction. There's plenty in this show's sights, such as outfits like Amazon, its own source of finance as a Prime Video title, and it doesn't hold back even as it laughs. Upload also boasts the type of close-to-home humour that a workplace comedy that's also a rom-com, afterlife comedy and dystopian comedy needs to keep its various gears spinning, as it'll hopefully get to in more seasons.
Check out the trailer for Upload season three below:
Upload streams via Prime Video.
Concrete Playground Trips
Book unique getaways and adventures dreamed up by our editors