Eight New Zealand Hair Salons to Hit Up When You're Prepping for a Big Event
Here's where you need to go when you want to look good (as hell).
EIGHT NEW ZEALAND HAIR SALONS TO HIT UP WHEN YOU'RE PREPPING FOR A BIG EVENT
in partnership with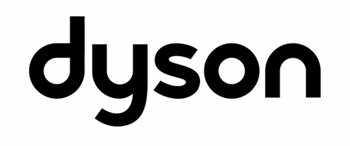 Here's where you need to go when you want to look good (as hell).
There are some things in life that are best left to the professionals. Brewing beer. Dentistry. Flying a plane. Also on the list? Replicating that fancy hairstyle you saw on social media for your next special occasion.
Sure, you could try to do it yourself at home — check out our styling videos for tips and inspiration. But there's no better way to get in the party mood than a little pamper sesh. So, we've teamed up with Dyson to highlight a bunch of hair salons (and a barbershop, too) in New Zealand to head to before a big event. The teams at these spots are absolute wizards with Dyson styling tools and will wrangle that mop atop your head in no time.
8

Buoy Salon and Spa has been leading the way in terms of luxury hair fashion for over 35 years. Located in Wellington, the salon has remained the go-to place for every beauty need, offering a range of services including hair, laser therapy, massage and even henna brows. The Buoy team is made up of exceptional artists and beauty experts, including Dyson Styling Ambassador Michael Beel, that strive to stay on the forefront of style. This goal is reflected in the salon space, too, which displays a sleek minimalist style bordering on futuristic.

Blow-dries start at $45 with an emerging artist, while the salon's Express Parlour menu offers quick party-ready looks, including curls, straightening and up-dos starting at just $40. Want to go full glam? Add makeup application to your booking, too, for $99.

7

Situated on Auckland's bustling Karangahape Road is hair salon Colleen. Owner Lauren Gunn opened the salon in 2016 and has quickly built up a team that includes some of the country's top stylists and colourists, making it easy to see why Colleen has quickly achieved cult status as part of Auckland's creative hub.

The Colleen experience promises great results with an enormous amount of skill and precision coming from each talented stylist. Cuts start at $80, with a range of colour and treatment packages on offer, too. If you're after a fancy 'up do', Colleen offers a 45-minute session that'll set you back $125. Not sure exactly what style you're after for the big event? The Colleen website regularly shares photo essays breaking down the latest trends emerging on the red carpet and runways.

6

In the heart of Remuera, you'll find Studio Five, a contemporary hair salon offering quality results, whether it's a bouncy blow-wave, an advanced colouring or precise cutting work you seek. The team at Studio Five harnesses its professional experience to create a salon environment that exudes warm friendliness, so every client can feel relaxed and in great hands during their treatment.

Expect complimentary refreshments, fresh flowers and the latest fashion magazines to peruse (not that sticky 2012 edition of Us Weekly). The salon partners with top brands like Dyson, so you know you will be getting the full luxury treatment. Dry-styling starts at just $45, too.

5

Rodney Wayne's newest salon in Albany offers exceptional service from an award-winning team. Always friendly and welcoming, Rodney Wayne stylists abide by the philosophy that everyone has the right to look and feel fabulous. The team keeps at the forefront of hairdressing trends while remaining dedicated to creating highly individualised looks, that enhance the hair's natural beauty without compromising its integrity. The holistic service includes a no-obligation, free consultation and expert advice on how to look after your hair, so you can remain looking and feeling fabulous long after you leave the salon.

4

Natasha Harris brought her passion and expertise for hair to Pukekohe when she opened Alberts Hair Salon over 24 years ago. Since then, the salon has remained a premium destination for attaining head-turning hair in the Auckland region. It's not just Harris on the tools at Alberts. Over time, she's selected a number of highly skilled creatives to join her team.

Want to check it out? Pop into Alberts for a quick blow-wave for $50 or get some glossy face framing balayage for $150. With excellent service and a strong focus on sustainability, it's easy to see why Alberts has maintained such loyal clientele for over two decades.

3

Mane Salon is an open creative space that provides an escape for clients to relax and be taken care of. The team of passionate stylists hone their craft to create personalised results that work with your lifestyle and needs. Get comfy in the contemporary space surrounded by native plants and let the friendly team transform your hair. They think long-term, creating styles that you will keep loving as you care for it at home. A cut and blow wave starts at $75, while 'party hair' costs $53.

2

Blendtings is an award-winning barbershop located right on Cuba Street, Te Aro. Mathew Reeves has put together a team of passionate barbers specialising in classic and creative cuts and traditional shaves. Matt cuts a range of styles for both male and female clients and keeps prices reasonable for both — something sure to be appreciated by the Wellington community. Clipper cuts start at just $25, while a luxe hot towel shave will leave you looking fresh and ready to impress for $40. Walk-ins are encouraged or you can get in touch with the team via social media to arrange a booking.

1

This Howick hair salon — formerly known as Saxon by Design — rebranded to Paper Scissors Rock in 2020. Since then, owners Fran and Natalee have created a vibrant space where both clients and staff can feel comfortable and creative. The salon caters to all ages, with an adult cut and blow wave starting at $90. A children's cut starts from $35 and a students can nab a cut for $68. The salon also offers a range of colour services and treatments for reasonable prices, including a full-head of highlights for $195. No matter your hair type, the team will work with you and your needs to form a personal service that will leave you feeling refreshed and confident.
For more information on Dyson hair care products and styling tools, visit the website.