ARTS & ENTERTAINMENT
15th-Century Dutch Church Converted to Epic Bookstore
This must be one of the world's most gorgeous bookstores.
Remember when the Beast won Belle's heart with his impossibly beautiful personal library in Beauty and the Beast? How easy it is seduce a nerd. Now that animated library has a real-life rival in the spectacular Waanders in de Broeren, a converted 15th-century Dominican church in Zwolle, the Netherlands, that houses what must be one of the world's most gorgeous bookstores.
Designed by architectural firm BK. Architecten, the development was carried out in exactly the right way. It was mandated that all the building's original features be preserved. This meant keeping the 547-year-old colossal pipe organ and huge stained glass windows just as they were.
The firm took to the challenge with gusto: only three hues of building material were used, to reflect the pre-existing look of the church, and the three-level, 700-square metre retail space which frames its central nave is built so as to be easily removable in future, maintaining the church's essential structure beneath. The result is a distinctly light and airy bookstore, with shelves lining the walls and unobtrusive, contemporary stairways leading up to the upper reaches of the arches.
If only all shopping venues could be so elegant. Sometimes opulent buildings are given over to unlikely retail tenants — for example New York's Chelsea has one of the most ridiculously fancy pharmacies ever, a CVS inside a grand old bank building on 8th Avenue. This makes buying condoms at 3am seem slightly more classy for locals. But books seem an extra worthy ware: picture yourself browsing in Waanders in de Broeren, imagination set aflame as soon as you enter the space with its lofty and ornately painted ceiling. There's also a wine bar and other shopping available, making this one of the loveliest spaces and best design ventures we've seen in ages — an attractive and respectful fusion of old and new.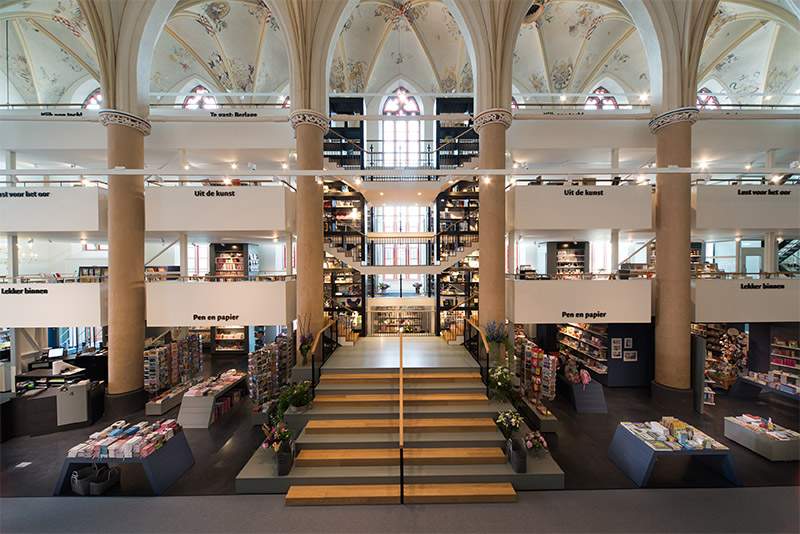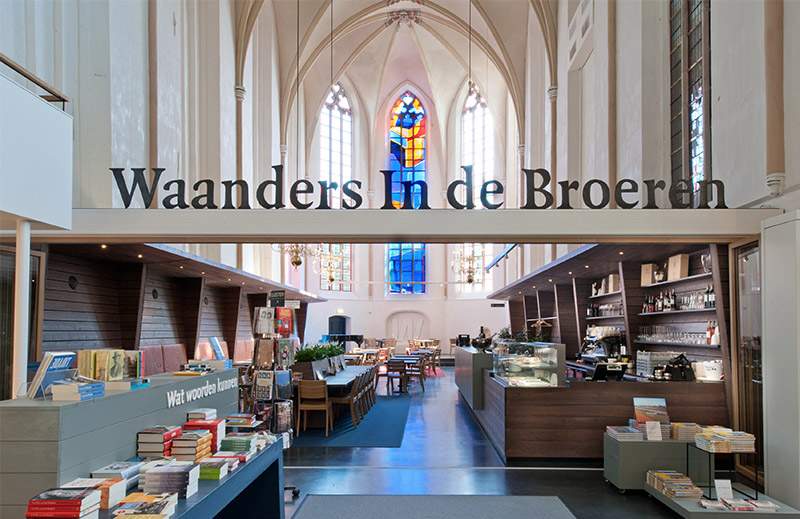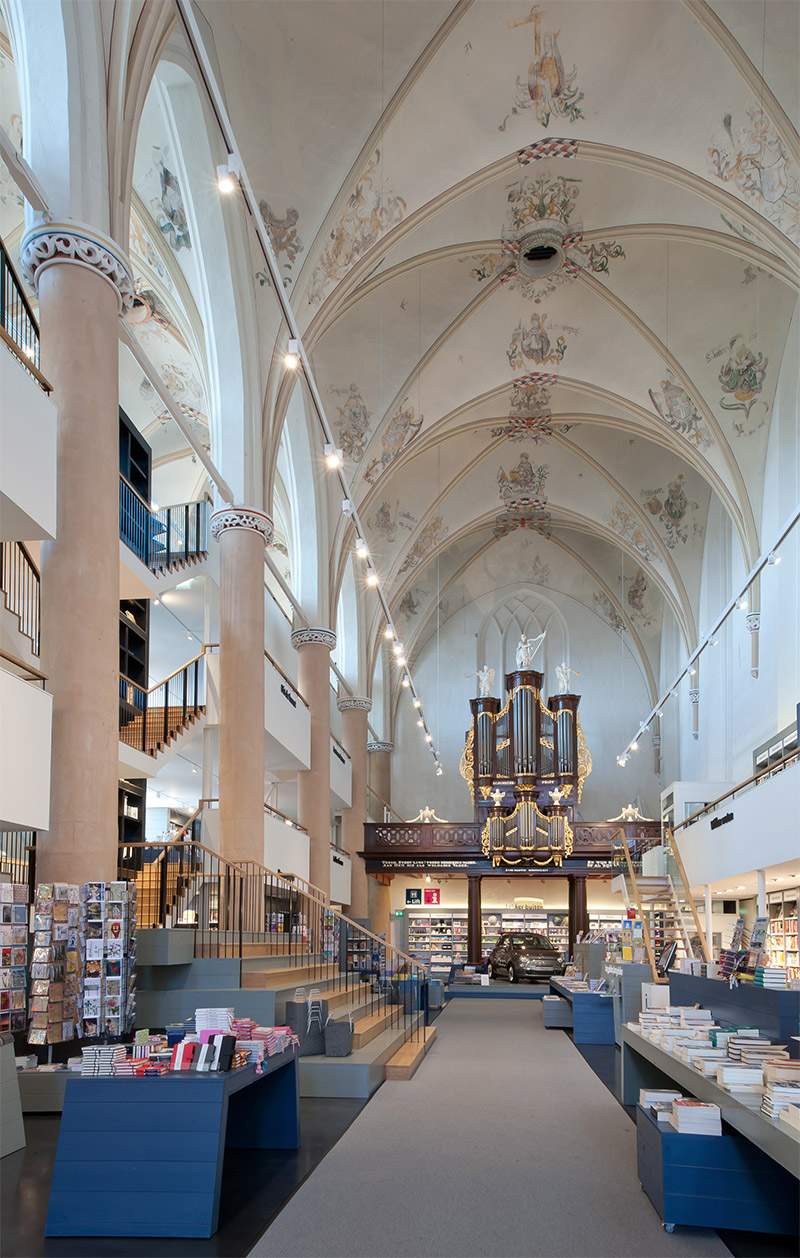 Via Colossal.
Published on November 03, 2013 by Shirin Borthwick