Thinking of downsizing? Are you aware that you could be part of a movement? The tiny house movement, to be exact. Unenthused by mortgages, mopping and mountains of stuff, more and more people are shifting into Snugglepot-sized spaces.
We're about to take a journey through some of the teeniest-tiniest houses in the whole world. Not only do they make you wish you could climb into a J.R.R. Tolkien novel, they're also the environment's new best friend.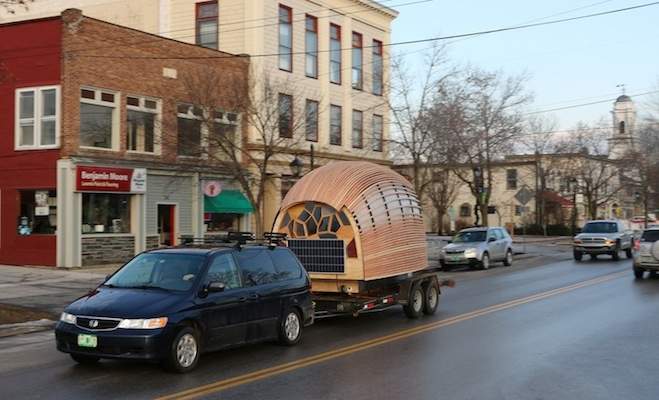 OTIS (Optimal Travelling Independent Space)
Move over, Winnebago. This pod-on-wheels is the creation of a bunch of American REED (Renewable Energy and Ecological Design) students from Green Mountain College, Vermont. Not only is it mobile and ridiculously cute, it's also self-sufficient. A 300-watt solar powered system delivers electricity, a rain collection facility supplies water and the toilet is of the composting variety. Nearly all the construction materials are recycled. At just 2.4 x 3.6m, the OTIS can be easily towed via trailer.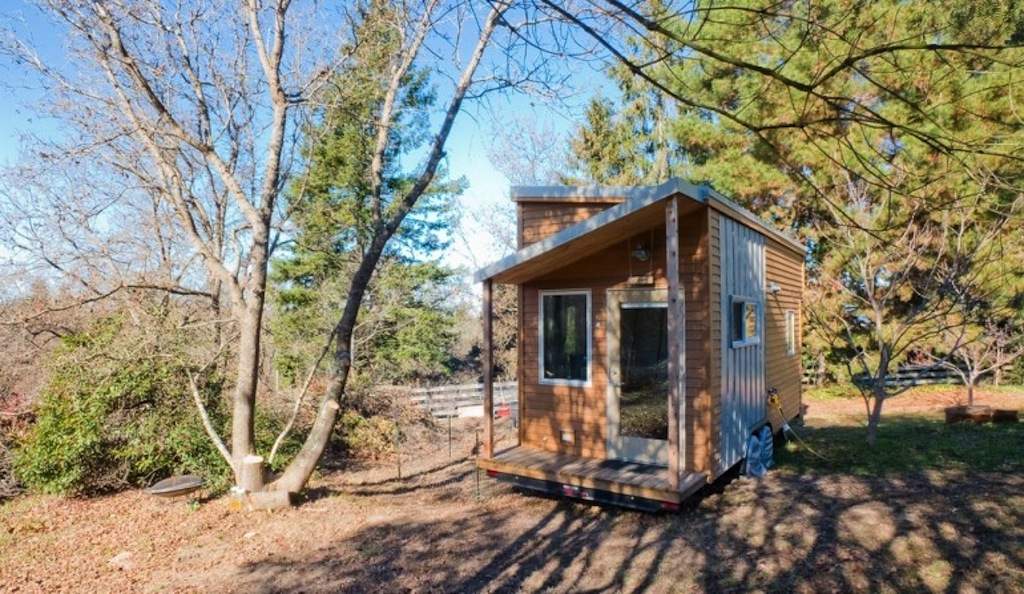 The Tiny Project
American web designer Alek Lisefski and his partner Anjali were tired of paying through-the-roof rent. At the same time, though, they wanted a place to call home. So Lisefski took matters into his own hands by designing and building a portable miniature house. It's known as The Tiny Project and its motto is "Less House. More Life".
Built-in, foldable furniture maximises the 2.4 x 6m of interior floor space. An elevated loft serves as a bedroom and there's even a 2.2 square metre outdoor verandah. "While living in such a small house, my space, and in turn each area of my life, will be simpler, less chaotic, and free from all but what is essential," Lisefski told Gizmag.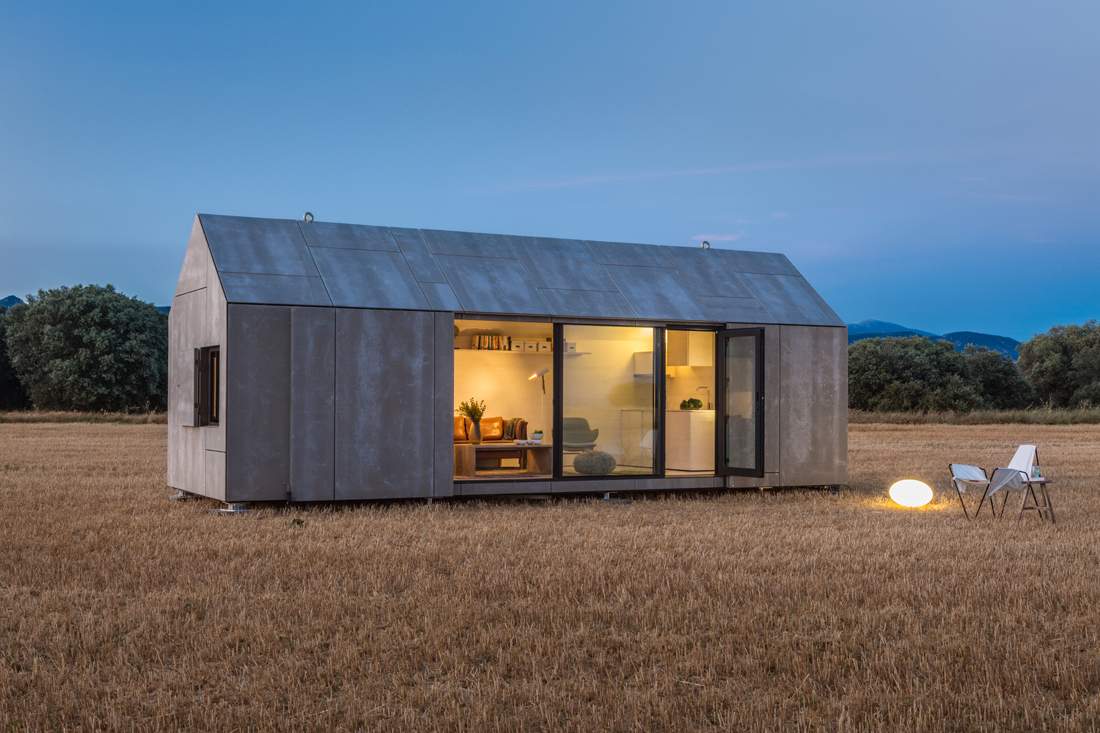 APH80
Rome might not have been built in a day, but the APH80 can be. Created by Spanish design studio ABATON, it's an impeccably designed, portable micro-home. A double bedroom, lounge-kitchen and bedroom make up its 27 square metres, with a 3.5m gabled roof providing an airy, spacious feel. Sustainably sourced timber is used throughout. If there's no water between your place and Spain, have your very own APH80 delivered for US$42,000.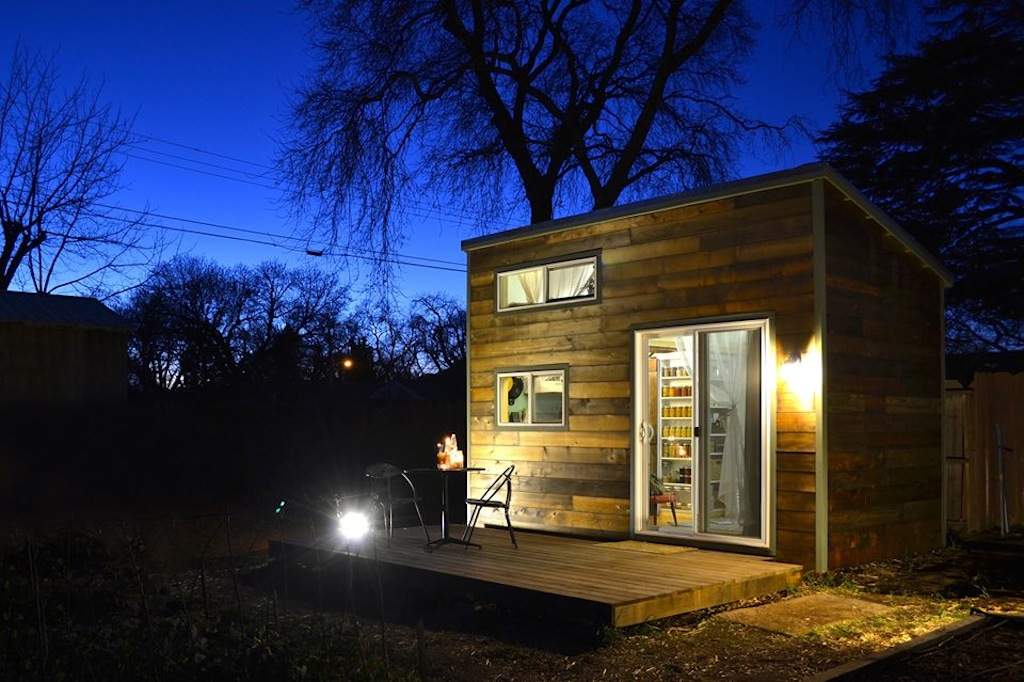 Chico Tiny House
A husband and wife team based in Chico, California, designed this 11.1 square metre home. On their Facebook page, Palm to Palm, they describe themselves as "dreamers ... who are holding the vision of bringing a community based sustainable into existence, one alternative dwelling at a time". They built the Chico Tiny House on a tight budget without any construction experience. Now, aspiring micro-dwelling owners are begging for a copy of the plans, soon to be made open source. The sustainable design includes south-facing windows, polyiso insulation, solar-powered hot water and a green house, where grey water can be recycled.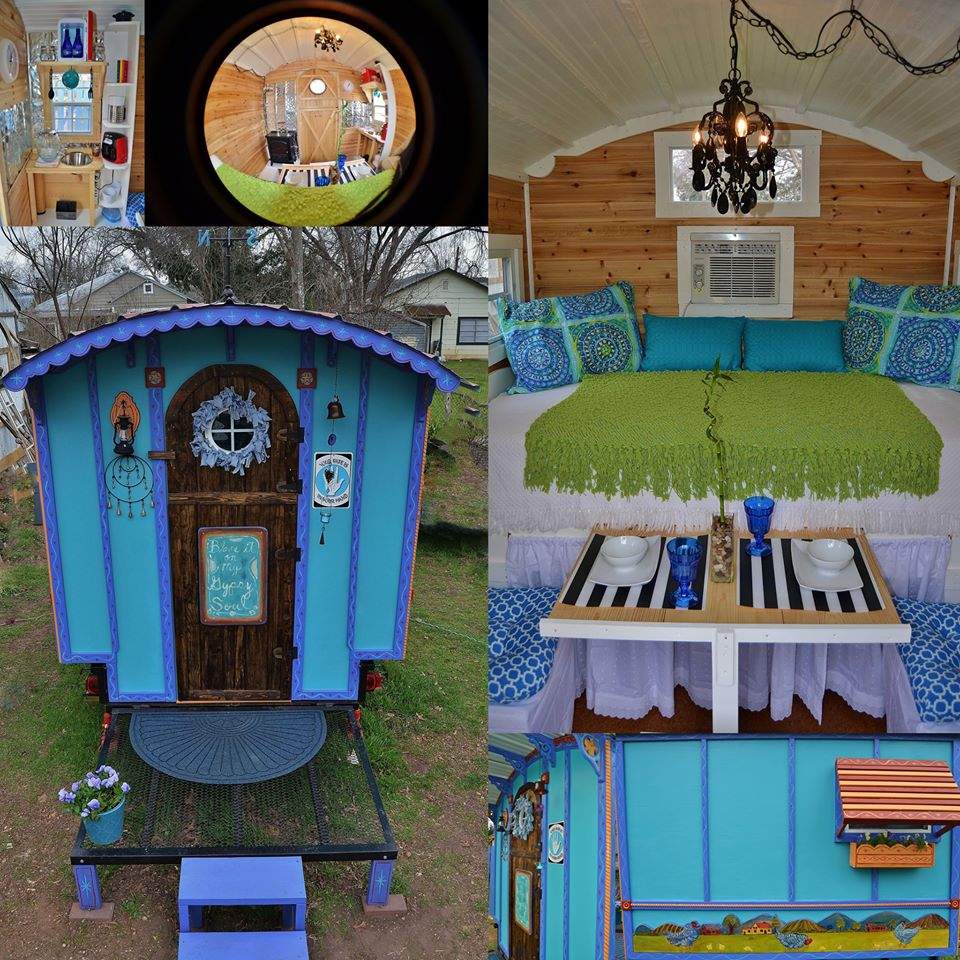 The Hobbit Hutch
No tiny house list would be complete without the mention of at least one gypsy caravan. This Texas-based, 5.2 square metre Hobbit Hutch features all the mod cons, including a faux wood stove, air-conditioning, coffee machine, chandelier, foldable dining table and bed. There's also a 1.8 square metre verandah. The owners — writers and artists by the names of James and Sidney Mangum — have plans to build an outdoor toilet and shower, to be stored inside a plywood cube and surrounded with curtains for privacy.

Published on February 17, 2014 by Jasmine Crittenden