DESIGN & STYLE
Fashion News /// Paris Fashion Week, Ruby, Fashion Museum, Good as Gold
Your fortnightly fashun update.
Finally, our Insta news feeds can breathe a hard earned sigh of relief and we can revert to our old ways of rewearing the same pair of jeans consecutively for the entire week (because jeans don't get dirty, right?). The typhoon of fashion weeks is over. Top designers from over the globe graced New York, London, Milan and finally Paris with their latest collections, and essentially set the tone for upcoming trends. I'm not sure whether I am upset that i can no longer waste hours of my life stalking model's selfies, or whether I am relieved that i can rewear my jeans without feeling guilty.
North West at Fashion Week
Sure Louis Vuitton featured peacock headresses and Alexander McQueen had models dresses in body armour, but have you seen North West this Paris Fashion Week? Kim and Kanye's kid has undeniably been the start of the show all week. First she rocked up in a Yeezus tee and a Kardashian Kids skirt that everyone freaked about, but then she turned up to the Givenchy show matching Kim in a sheer Givenchy creation and basically broke the internet. No one even cares that Kendall Jenner (Sorry Kendall-Not-Jenner - she dropped her last name) has strutted her stuff for every important designer ever, because North West has those cheeks. Even if her name is a map coordinate.
Best of Paris Fashion Week
Let's for a minute try and look beyond North's adorable chocolate eyes and caramel complexion (that kid is better looking than most fully grown humans)  and extract the best of Paris Fashion Week. The most entertaining show of the week was definitely Jean Paul Gaultier's production. It started out as a beauty pageant, then there were showgirls and dancing and elderly models and lion mane hair and cyclists (what?). I'm not entirely sure whether the show was meant to have a theme as such, but after five consecutive fashion weeks of watching models pace the runway looking like they've caught a whiff of Rotorua for the first time, the show was incredibly refreshing.
Ruby x Gattobravo
The French flair has already hit our shores in the form of Ruby's latest collaboration with London based artist Gattobravo. The collection is young and fun, with this Parisian twist that makes each piece appear a little more romantiv and dreamy. Based on Battobravo's drawings, the line has a few new shapes for Ruby, including this really interested playsuit that is kind of drapey and layery and honestly just really fresh. It comes in a bright rad and, my personal favourite, a raindrop print on a white base that brings out the French theme but remains everyday and easy wear.
Auckland's Fashion Museum
The Elle and Youthquake Fashion Museum opened this week. The fact that there is a museum dedicated solely to fashion makes me weep with happy tears, because who wants to see solar systems and cavemen when you can see clothes? Embark on a pretty enlightening journey as you follow Wendy Ganley, owner of Elle boutique, who represented the change from sophisticated to fun fashion in the 1960's. Basically leaner a little about the history of fashion, how it translated to New Zealand, and where fashion is now and appears to be headed.
WoW
This fashion also belongs in a museum. Wellington's World of Wearable Arts is themed Red. After a torturous month of politics, it was a difficult theme for audiences to come around to, considering the Labour Party's tendency towards scarlet shades, yet WoW (not surprisingly, might I add) blew David Cunliffe's spiffing scarlet skinny tie out of the water. From authentic Shaolin warriors backflipping on the stage to children resembling Dr. Seuss characters, the show is living up to its ever heightening expectations. It goes on until October 12, so if you can make it along be prepared to be wowed.
Good as Gold in Ponsonby
Wellington institution Good as Gold has been teasing and taunting Ponsoby-goers with their so-close-yet-so-far-away-from-opening Auckland flagship for the past few months. And now finally the time has arrived. The high-end streetwear store has officially opened its doors, and it is everything we were hoping for. Kowtow, Deadly Ponies, Nike and Colab eyewear deck the store out in goodness. The owner Ruben Bryant has an eye for curating a fashion store, as the racks hold the perfect mixture of cool and wearable, durable and fun. You'll be impressed.
Country Road Active
Country Road is an old favourite. It's like a loyal friend. Always there when you're in a pickle, and always got something good to offer. It is easy, quality, affordable fashion that also manages to keep on trend. And now they're launching an Active range. CR is aiming to find the junction between form, function and fashion. Their line is one of high performance activewear with a fashionable edge to it, so you feel a little more enthusiastic about waking up in the dark (thank you daylight savings) to go to the gym.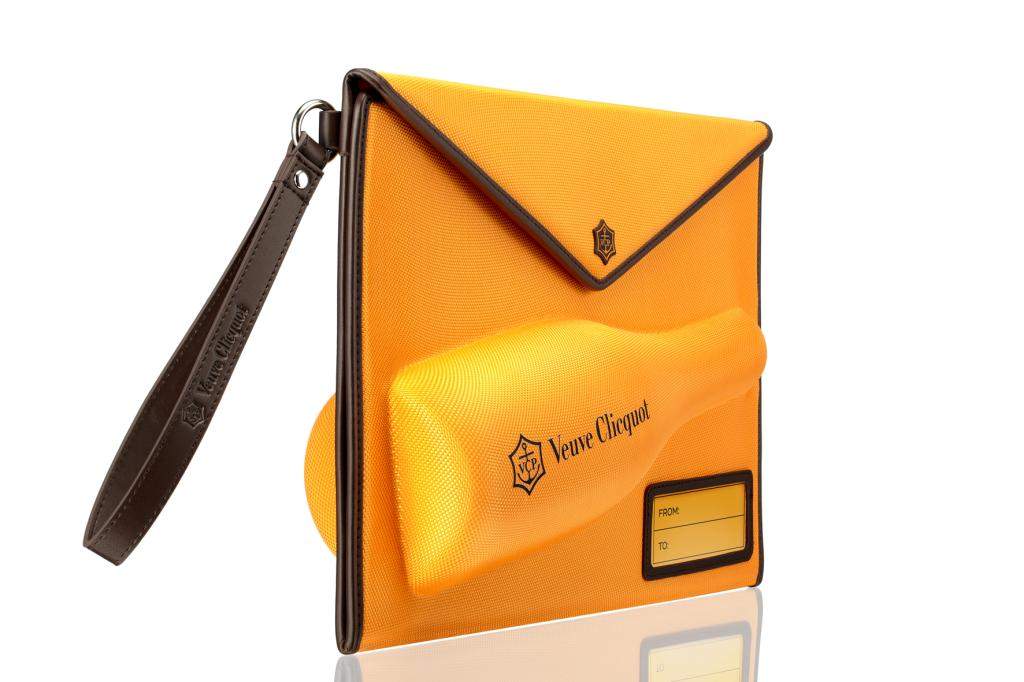 Clicquot Clutch
This is a thing that is happening. I am not sure whether it is fashion, as such, since i don't know if anyone would actually buy it to carry their essentials. Clicquot (yes like Veuve) have put out a clutch as a part of their Christmas gifts collection. This would all be swell, except ofr the fact that the purse is orange - not not like pastel peach, but like full on Georgie Shore spray tan orange. Also, the bag is contoured in the shape of a Veuve bottle, and it has an isothermic pouch to keep the bottle cool. Don't get me wrong, it'd make a great gift, and is much more classy than just throwing a bottle at someone, but I'm not sure whether the purse will ever extend into the fashion world.
Nike Hero
Nike's latest has just dropped and as always, it leads the way for sporty style. Turning away from the brights that Nike have becomes so accustomed to, and towards a more pastel based palette, the apparel is just as fun as ever, but perhaps a little more subdued. They've also released a zebra print type pattern, which is cool to see from them, since they're generally about block colours. If the new line doest get you to the gym then there is no hope.

Published on October 02, 2014 by Diana Clarke