New Zealand Fashion Week 2023: Kahuria Celebrated Kiwi Culture, Kiwi Bodies and Kiwi Threads
With the opening on a marae and gift bags filled with essays asking attendees to imagine decolonisation, New Zealand Fashion Week 2023 was one for the fashion history books.
After a pandemic-induced hiatus and then a last-minute cancellation in 2022, New Zealand Fashion Week burst back onto the runway from Tuesday, August 29–Saturday, September 2.
The best-dressed week in Aotearoa was set on shunning every stereotypical fashion trope you might have seen in The Devil Wears Prada. Instead of your traditional catwalk, every designer put on a performance, complete with flashing lights, props and deep ties to our Māori culture. While the fashion was hot, the representation and visibility of cultures and Kiwi bodies was hotter.
Here are some key moments from New Zealand Fashion Week 2023: Kahuria.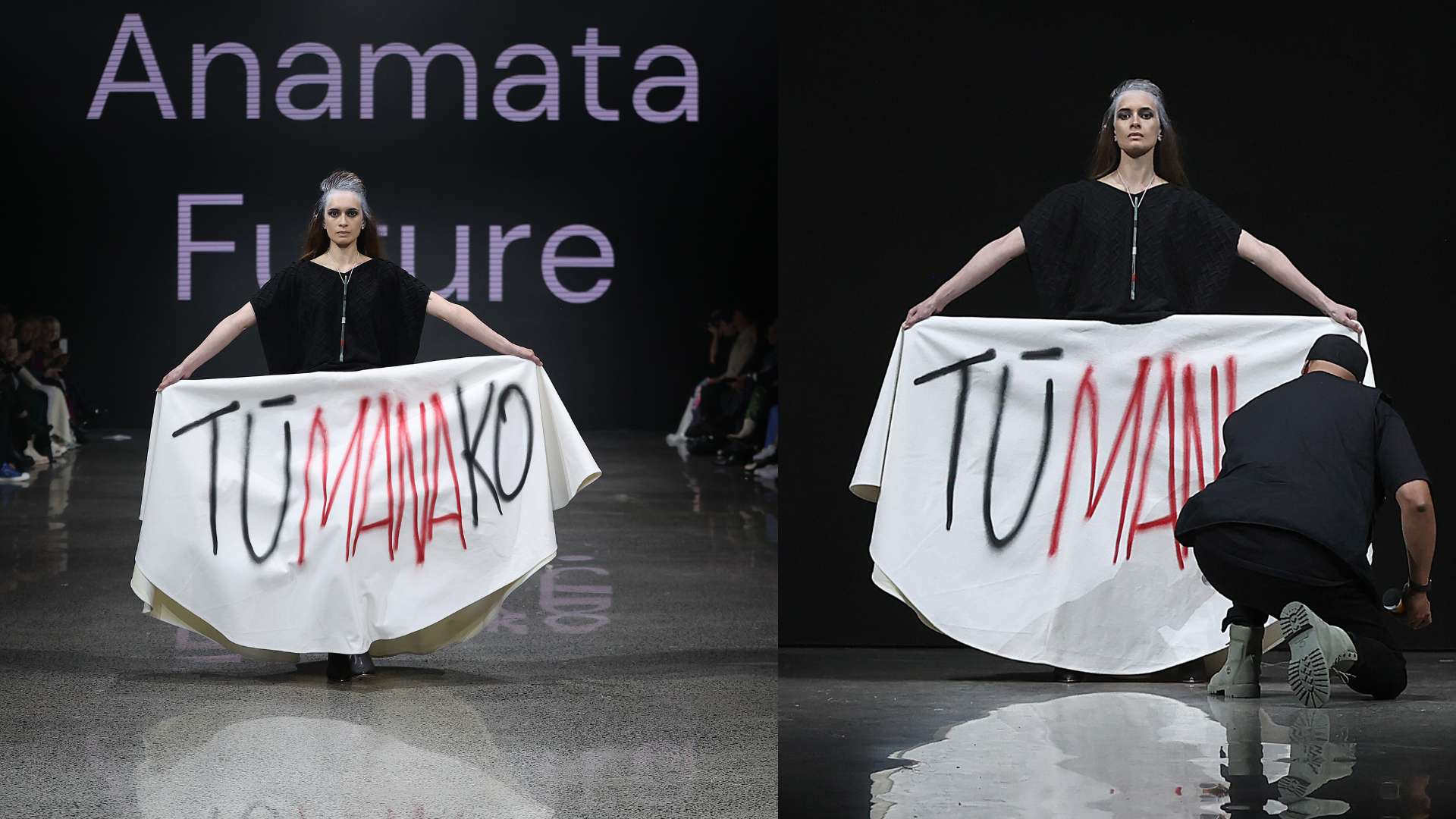 PARTNERING WITH NGĀTI WHĀTUA ŌRĀKEI
In a NZFW first, the event partnered with Ngāti Whātua Ōrākei, one of the hapū from the wider Ngāti Whātua iwi. This was done in the hope that tikanga Māori (a phrase to describe Māori culture and practices passed down from generations) would be built into the way that Fashion Week works — which was apparent not just in the name, but throughout the whole week.
The opening of NZFW was not filled with champagne and caviar, but instead an emotional morning at Ngāti Whātua Ōrākei Marae, with fashion designers wearing respectful black outfits while having a cup of tea.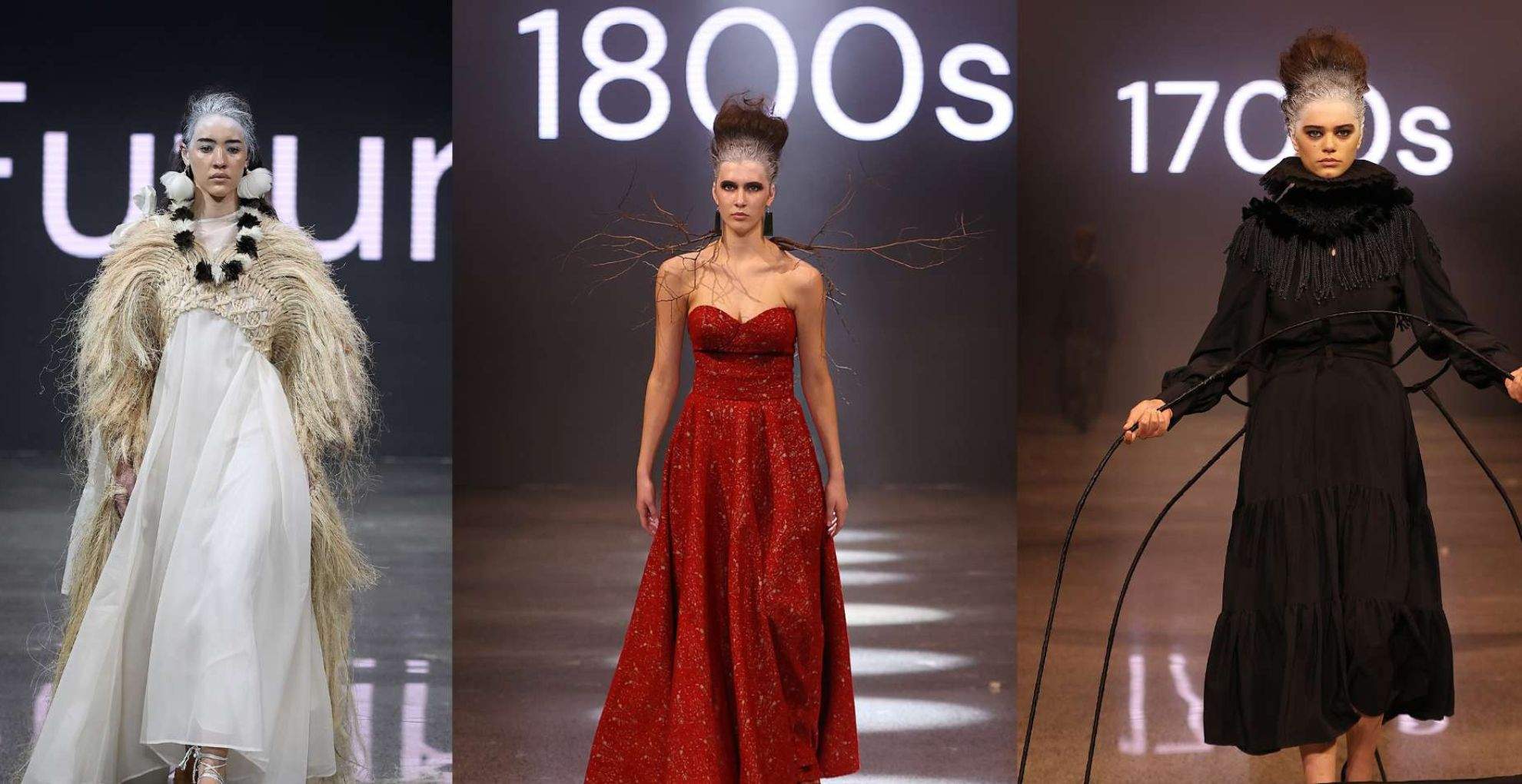 Esteemed designer Kiri Nathan, who has been championing Māori designers since 2008, opened the week of shows on Tuesday. She was the first Māori fashion designer to do so.
Nathan used traditional Māori weaving techniques in her high-fashion pieces, with one model skirt spray-painted while on the runway with the word "tūmanako" (to hope for).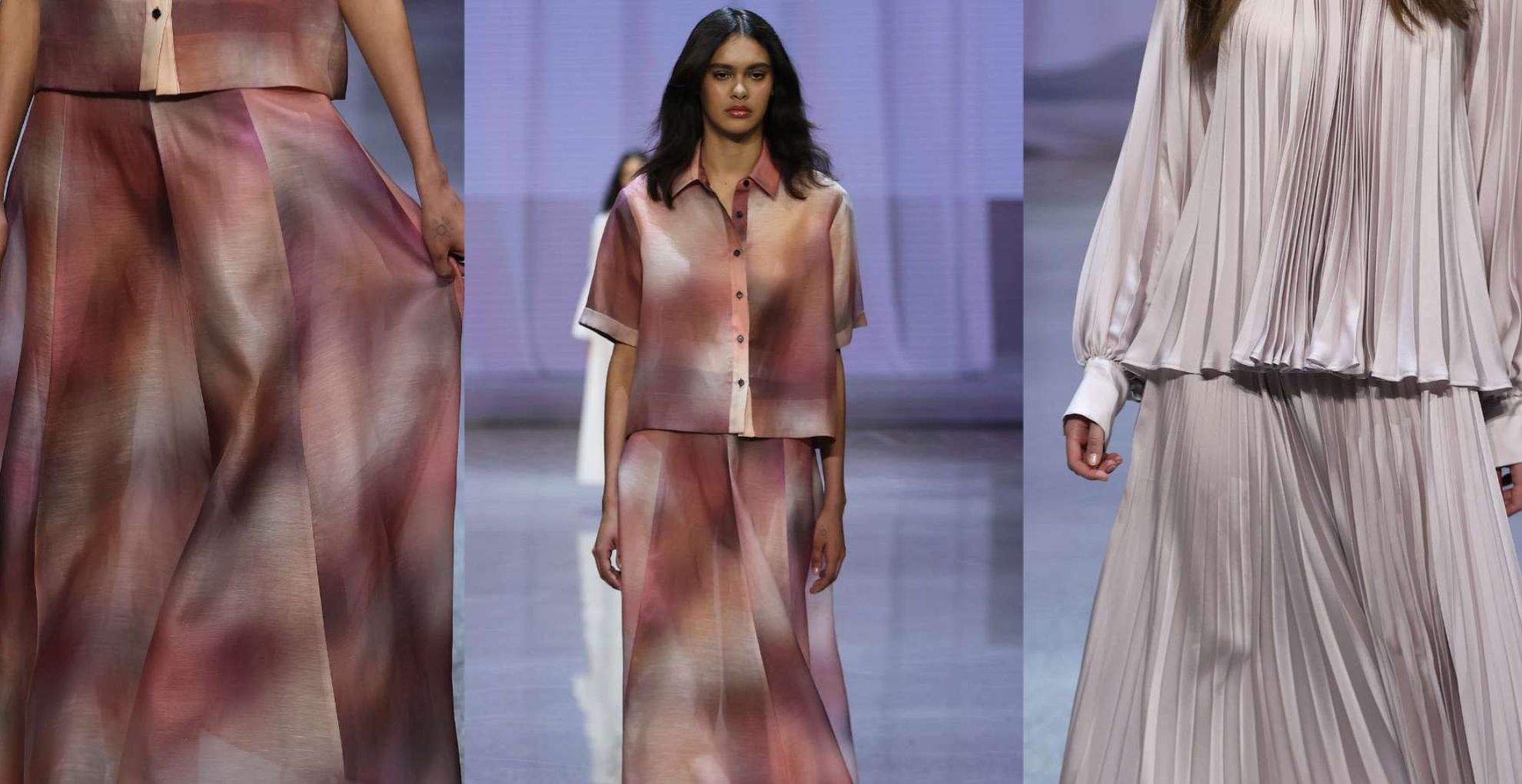 HOT OFF THE RUNWAY
A consequence of the pandemic is that no one ever wants to be uncomfortable anymore. Beauty isn't pain — being uncomfortable is just pain, jeans were always too tight and don't even start on stilettos. This sentiment was reflected on the runway: comfortable but keeping it chic.
This meant baggier silhouettes without becoming unflattering. Juliette Hogan's collection excelled at this, using delicate silks and cleverly placed pleats to produce a dress that flowed around and behind the person wearing it, creating a shimmering wake rather than a swamp.
The more tailored pieces, like Kate Sylvester's suits, still kept things simple using a soft palette of colours and no bold statements — except in Juliette Hogan's case of using a single large button.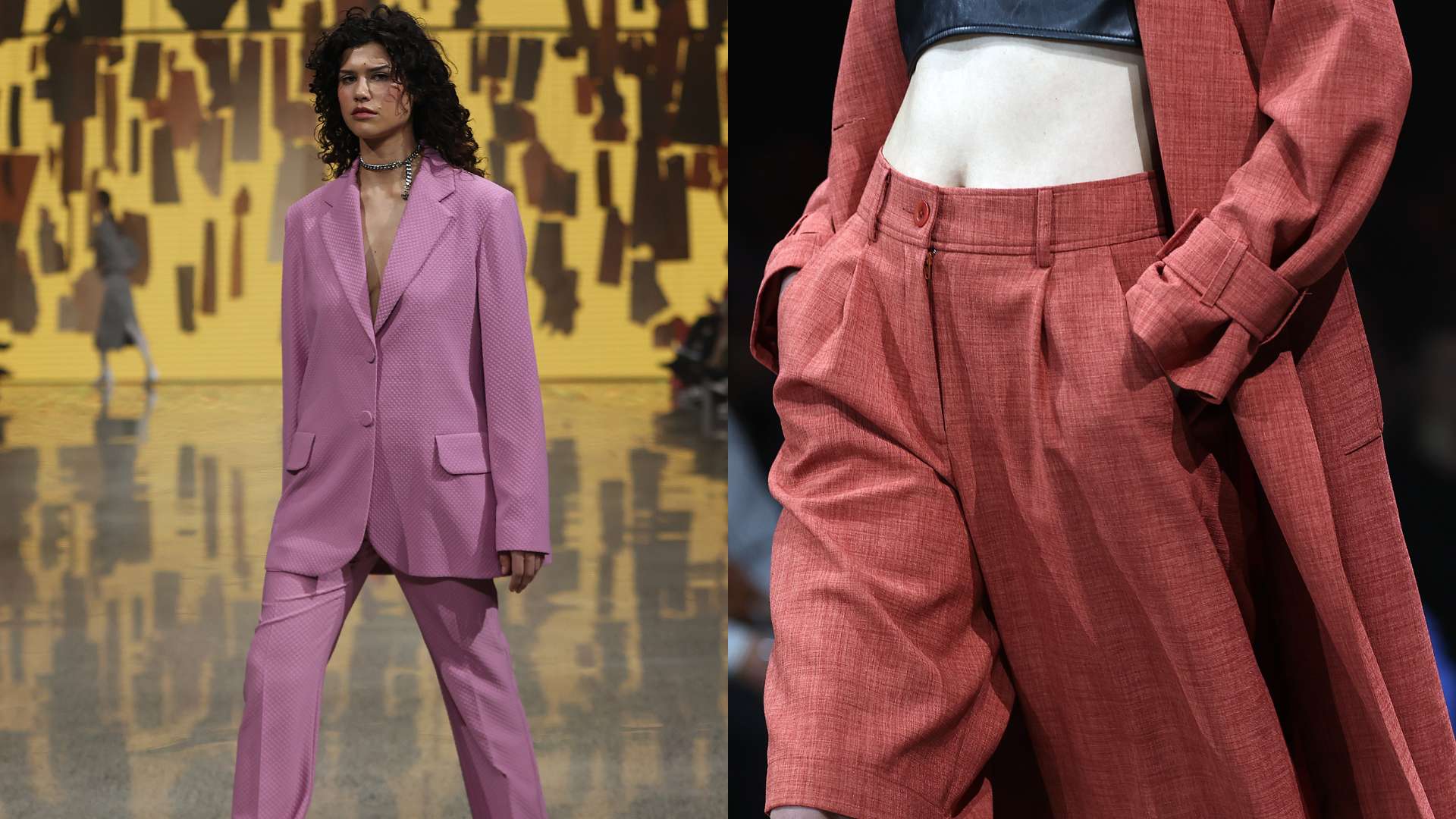 While comfort and simplicity may have been a core theme, bold statements were still made by designers like Campbell Luke, who included the title Imagining Decolonisation in the gift bag handed out to those in the front row. The audience was then asked to imagine that concept, with the designer playing with the idea in his collection, showing petticoats, neckpieces and huge elaborate collars straight out of the 1800s but with a modern and Māori twist.
Collars weren't the only elaborate accessory throughout the week, with many NZFW attendees sporting clip-in bows like it's still 2009. This must-have hair accessory, a satin or silk colourful bow that must take up most of the space on your head, could be seen dotted throughout the crowd and the stage. Oversized scrunchies (note: not the type that reappeared in 2017) also made an appearance.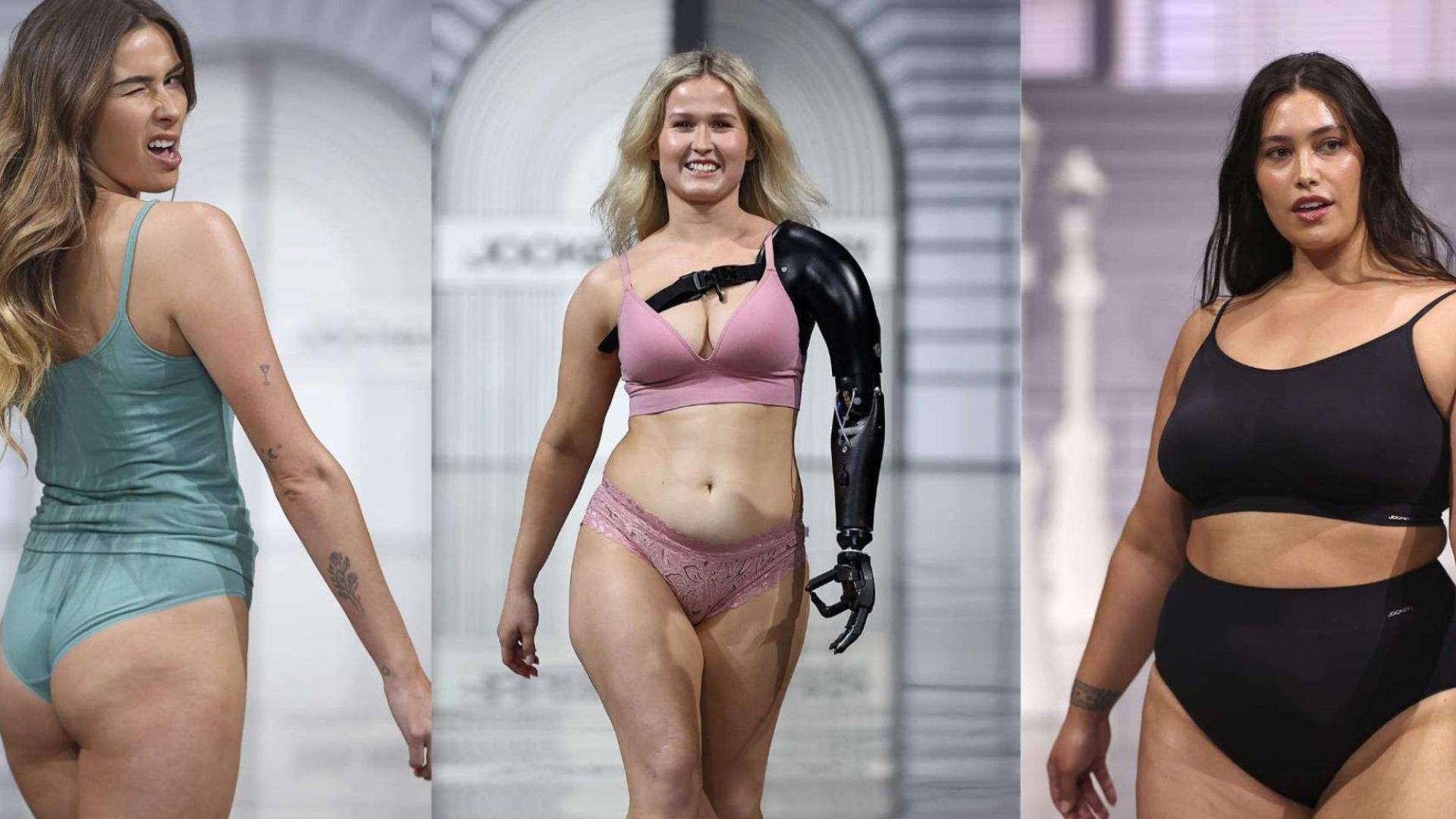 WE LOVE JOCKEY
While underwear brand Jockey is infamous for the appearance of an All Black or two at its NZFW shows, this year that wasn't why it was the talk of the runway. Appearing in various underthings was every type of Kiwi, including older, younger, shorter, taller, fuller-figured and people with disability — and, yes, a few All Blacks — with all of them having fun.
The models beamed self-confidence and danced down the runway, while encouraging the audience to whoop and whistle as they went. One model even literally swept another off her feet and carried her away, while yet another turned back and mouthed "he's so hot!" about an All Black who had just disappeared off stage.
One thing was for sure: New Zealand Fashion Week: Kahuria may have been slightly different from the haute couture of Paris or New York, but it was perfectly Kiwi. We had fun, we didn't take ourselves too seriously and we celebrated our Indigenous culture.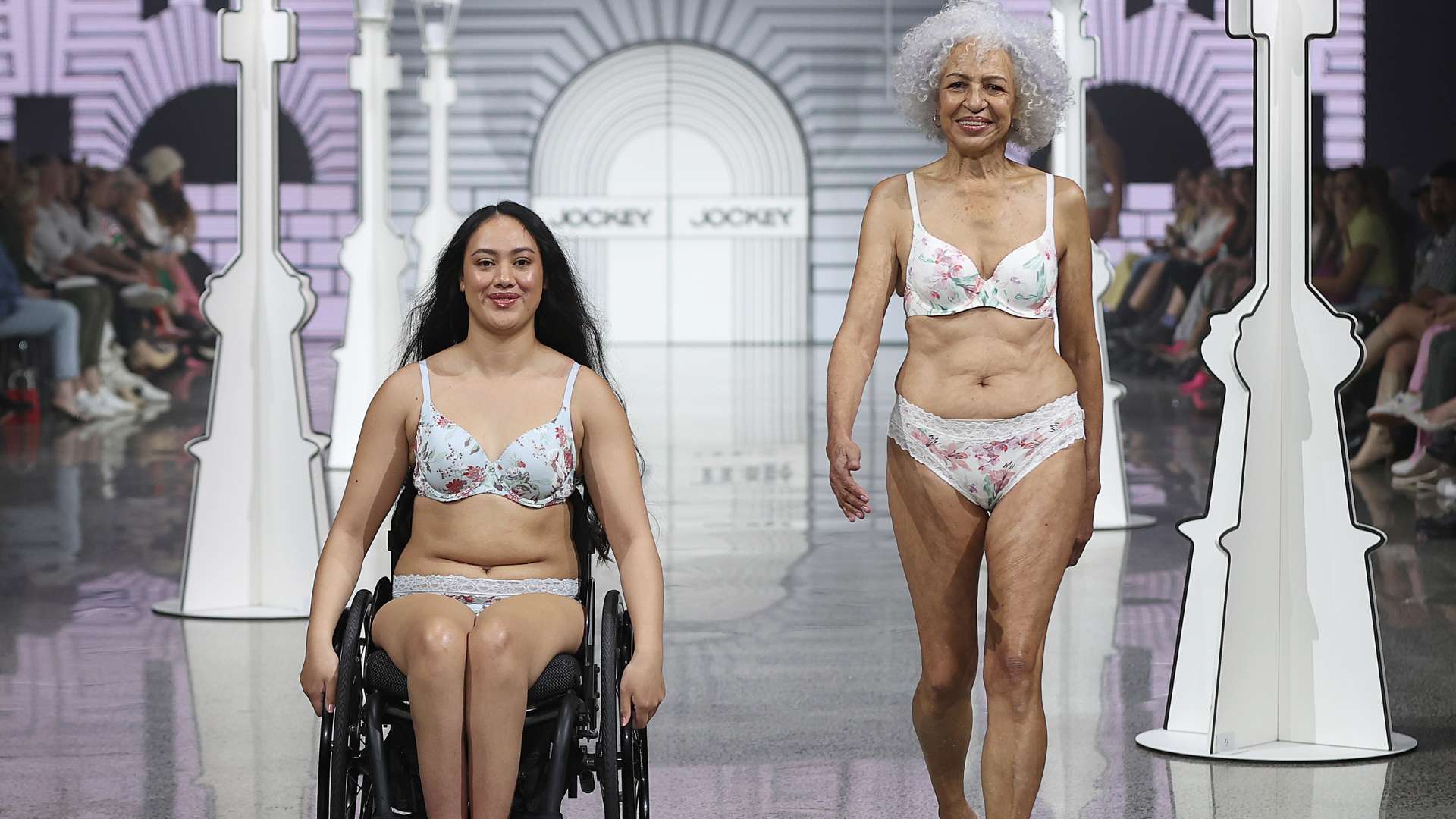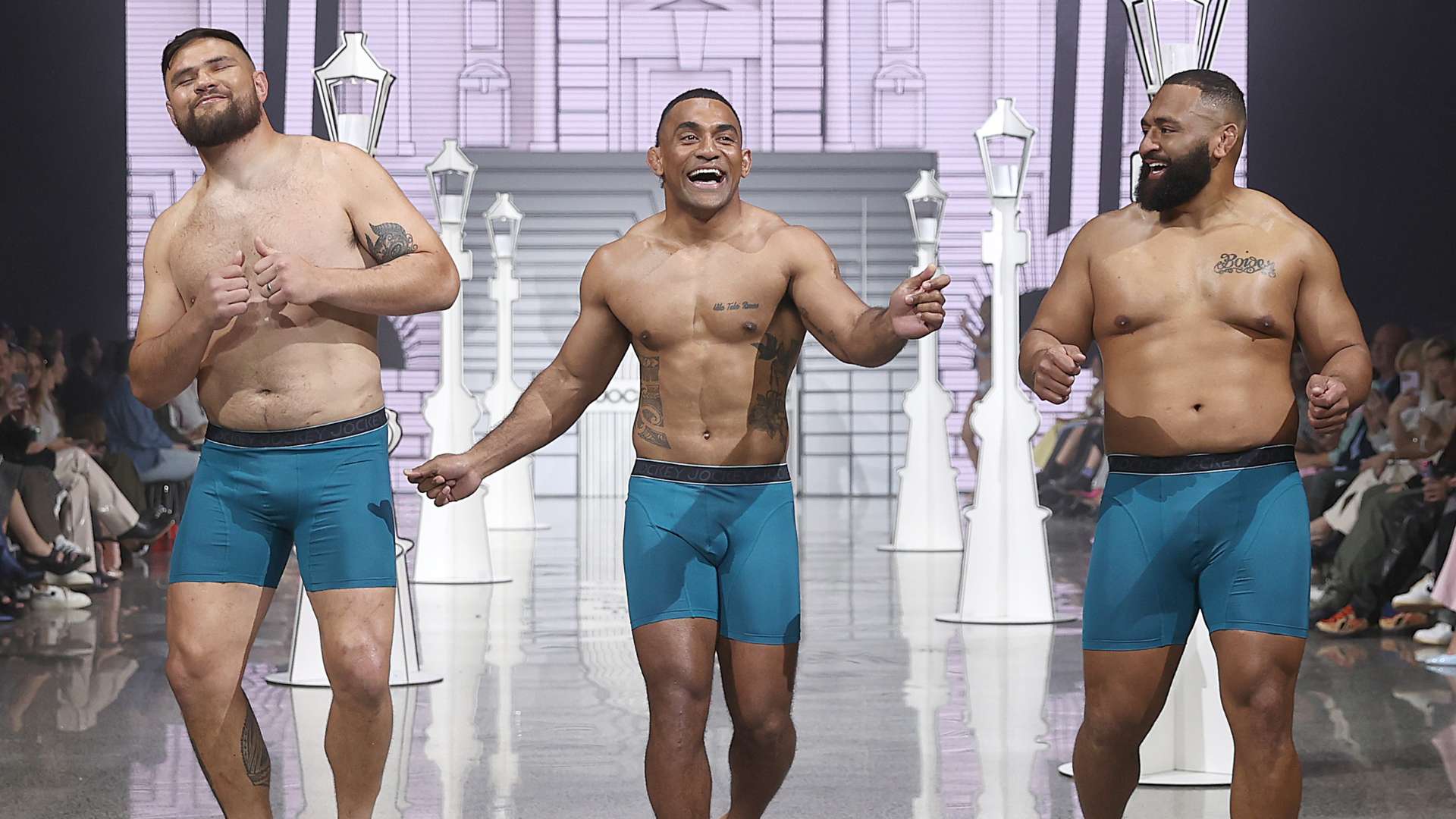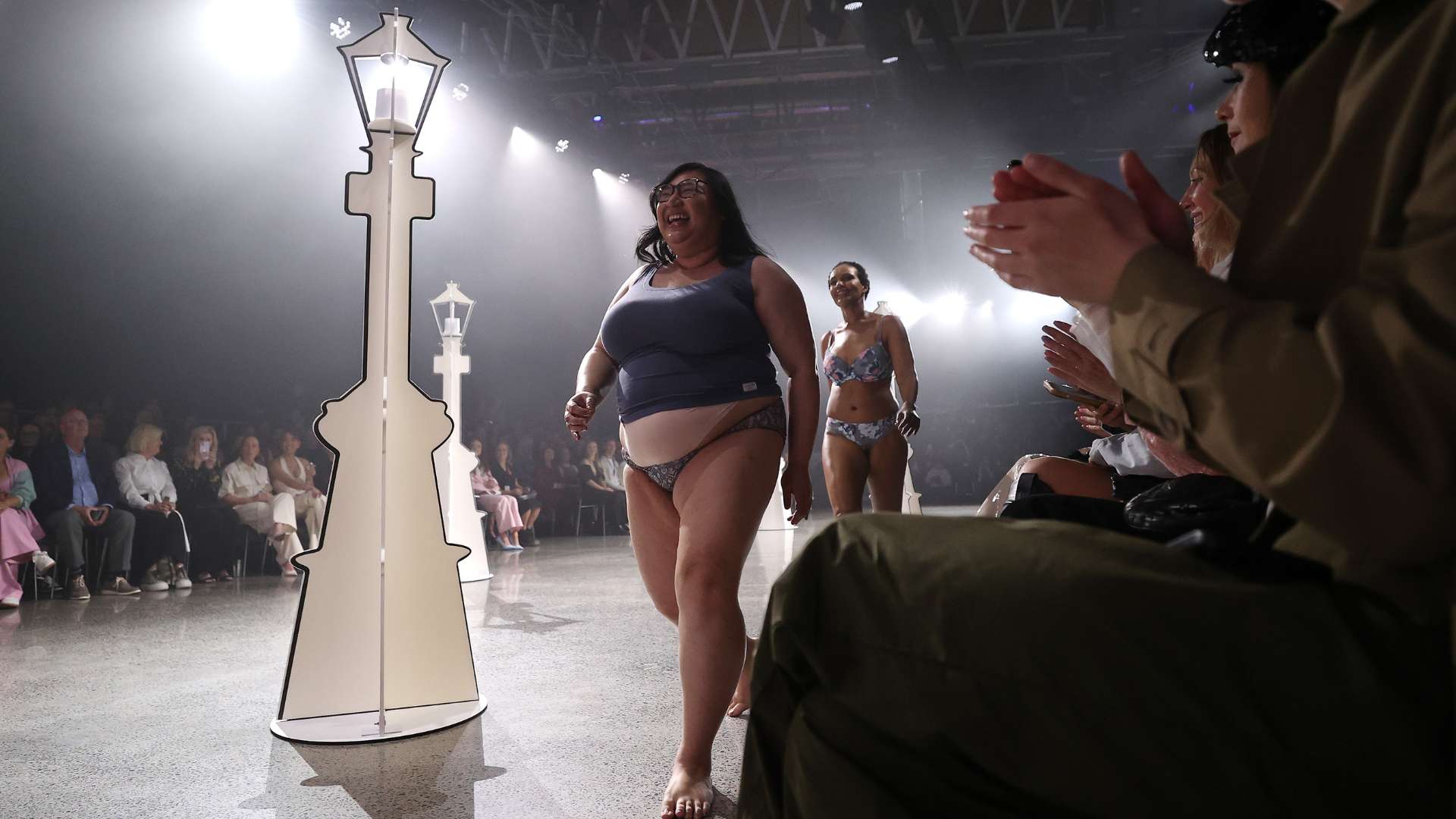 New Zealand Fashion Week 2023: Kahuria ran from Tuesday, August 29–Saturday, September 2. Head to the event website for further details.
Images: Getty Images.
Concrete Playground Trips
Book unique getaways and adventures dreamed up by our editors