The Seven Best Barbers in Auckland
Whatever vibe appeals to you most, you can rest assured you're in expert hands with any one of Auckland's finest.
in partnership with

For more features like this including articles, news and reviews suited for the modern man, head to the LYNX Black Gentleman's Guide to Auckland.
In time gone by barber shops were often used as a public forum for open debates, public concerns and social interaction. During the Middle Ages - as well as serving to men's grooming requirements - the barber's chair would also double as a place for surgery, neck manipulation, enemas and the extraction of teeth. Hence, the barber's pole, where each swirling colour symbolises the different trades of the barber.
While the barber's pole has remained red, blue and white, the popularity of men's grooming has been on a steady rise since someone penned the term 'metrosexual'. Places that follow the 'one haircut suits all' philosophy have since been banished to dark crevasses around the country, while slick new establishments are popping up with free beer and interior design that wouldn't be amiss in the pages of a fancy style magazine; all that while still tending to the needs of the modern-day gentleman.
My own history with barber shops has ranged from mother-enraging undercuts to blood covered scalps. On this occasion, I was treated to the scissor-happy company of talented individuals around the city. The perks of working with LYNX Black on pulling together their Gentleman's Guide to Auckland. So here are the seven of our favourite barbers in Auckland that will sharpen you up good and proper.


The Dominion Rd barber shop didn't find it necessary to splash out on fancy decor like the others. Aside from three large vintage prints on the back wall, they've kept it pretty minimal. The lack of eye distractions, immediately sets the stage for conversation with the barber at hand, though if you'd rather keep it hush, the retro soundtrack will give you plenty of entertainment. After the efficient cut, your neckline will be finished off with a straight razor making it exceptionally smooth. Each cut finishes also with a hot towel, leaving you relaxed as you walk the door.
223 Dominion Road, Mount Eden


The Wellington institution has expanded North, with the addition of a new shop in Auckland. Barber Brendan (Bundy) Blake has been in the game for upwards of ten years and has a fortune of knowledge when it comes to cutting hair. Upon entry into their new Ponsonby Central location you'll be greeted with a boar's head that his grandfather apparently shot along the Waingawa River in the '40s. Due to the intimate setting and restricted number of chairs, bookings are definitely recommended, though walk ins are also welcomed.
Shop 4B, 136-138 Ponsonby Road, Ponsonby Central


While Brotherhood call themselves 'urban stylists' they also follow the age-old philosophy that a barbers should be a place to come together, socialise and exchange ideas. Though they certainly appreciate some casual loitering and conversation, you should probably sit down and get your hair cut; there are TVs after all. The North Shore business offer four tiers of cuts: the classic, the buzzed, the executive and the silver brother. Most come with a refreshing hot towel finish too. The company is run by Jeremy Foster-Moan, who has 15 years experience and a couple of awards under his hair covered belt.
Shop 4 Q4 The Boulevard, Smales Farm Office Park, Taharoto Road, Takapuna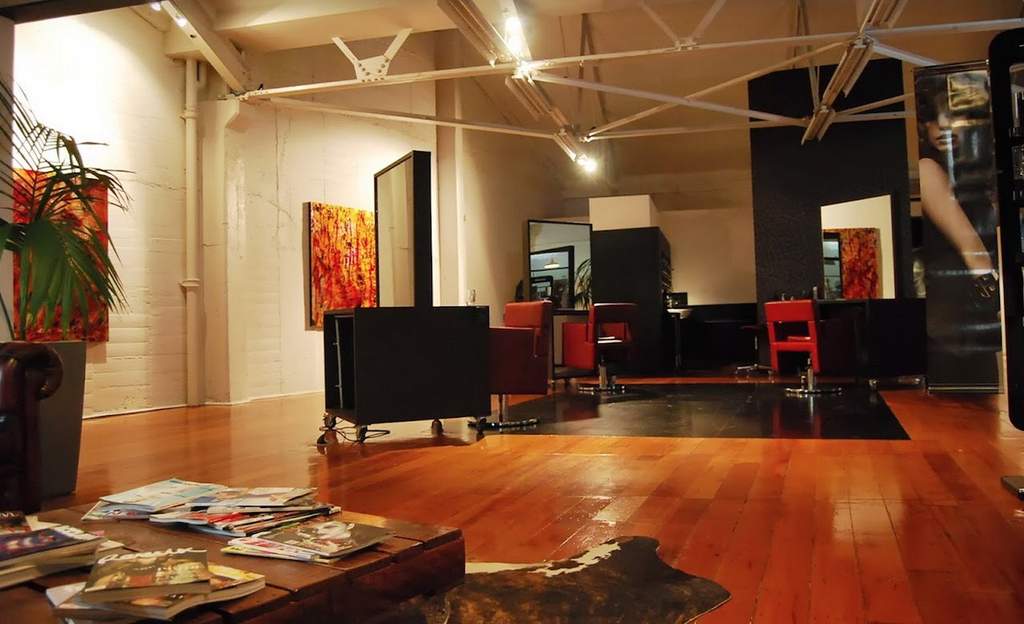 Nothing like getting a trim from one of New Zealand's leading hair stylists. Brad Lepper (NZ Hairdresser of the Year) leads a team of sharply talented hair designers in an aesthetically pleasing studio on Victoria Street. Forward thinking designs should you wish to push the envelope with your grooming. Always interesting chats, expect to be challenged on your current groom and to walk out with something completely different.
139 - 141 Victoria Street West, Auckland CBD 
---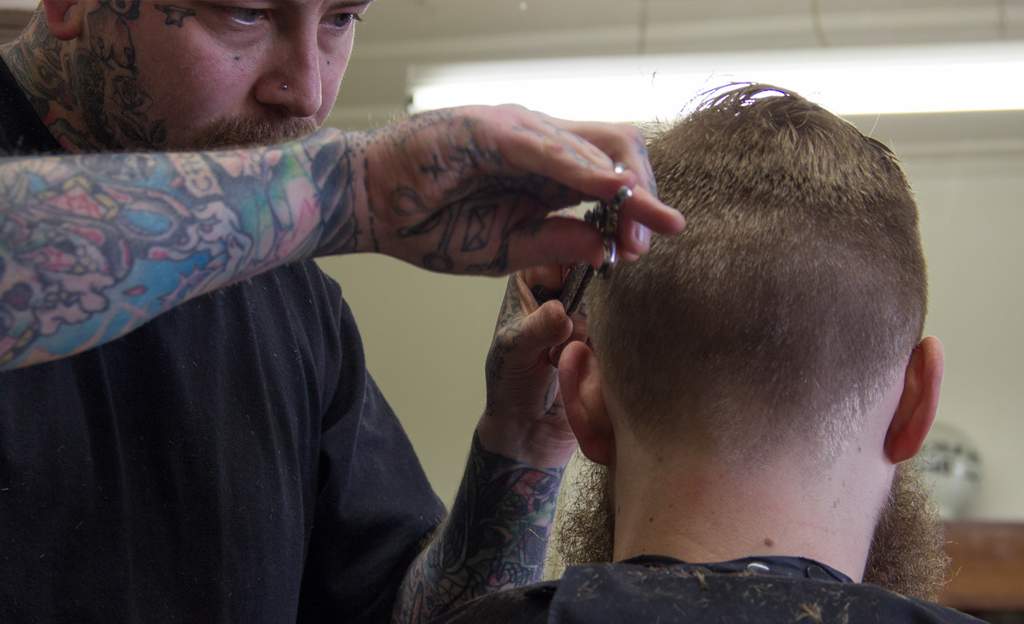 Located right next door to Two Hands Tattoo on Ponsonby Rd, Flash City is one part barber, one part tattoo parlour. The concept was originally launched as a pop up by Two Hands owner Stefan Sinclair, who wanted to tip his hat to some of the first tattoo parlours that were often found out back of a barber shop. You'll be treated to tattoo designs and vintage posters on the walls and will be in good hands whether you're keen for an inking or a shaving. On this occasion I opted for the latter and took part in some quality man banter that traversed weekend small talk to misshapen heads. They provide sharp cuts and straight razor shaves and have complimentary Coopers on Thursday nights.
125a Ponsonby Road, Ponsonby


Maloney's has been cutting the hair of Auckland's gentlemen for over ten years. The well-oiled operation run by esteemed barber Julian Maloney has expanded to include another floor of more chair space for trims, tapered cuts, and cut throat shaves. With no appointment necessary, you can find yourself on the cutting floor within minutes of walking through the door. And if a wait prevails, the staff aren't shy to include you in on the conversation. For the less talkative, there's an ample number of knick knacks adorning the walls for you to lay your gaze.
1/192 Victoria Street West, Auckland CBD


Room 104 can be found in a New York loft style space within a heritage building in the heart of the CBD. The modern styled cutting floor is equipped with five comfortable chairs, a stacked Peroni fridge and a coffee machine for those in need of a caffeine hit between meetings; the skill of maintaining a hair-less coffee is an entirely different conversation altogether. You will be treated to an on point playlist of man-of-the-hour acts as well as classic throw backs, all while maintaining a good dose of friendly banter from the barbers. They specialise in straight razor shaves and cut throat razor shaves and won't send you out the door without balancing every folical down to the nanometre. Ask for Barber Joe.
8 Commerce Street, Britomart

For more articles like this one, come this way for the LYNX Black Gentleman's Guide to Auckland.
Photo Credit:
Laetitia Laubscher