Six Ways You Can Bring Pop Art Into Your Home to Brighten Up Your Life
Add a pop of colour with these pop art-themed homewares.
in partnership with

In a year when we're all spending a whole lot more time at home than we ever planned to, you may have become obsessed with upgrading your abode (and we don't blame you). One of the best ways to brighten up your space is with pops of colour, and that goes hand-in-hand with one of the most colourful art movements of the last century — the pop art era.
Distinguished by its flashy imagery and bold colours, pop art flourished in the 1950s and 60s across the UK and US. Whether you're an art lover or just want to freshen up your space, we've picked out six simple ways you can bring a slice of pop art into your life, with help from our friends at LEGO Art — from kitschy statement jewellery to patterned cushions and build-your-own artwork. We've also made sure you can order these items from the comfort of your home. Each item can be shipped directly to your doorstep.
WEAR POP ART-INSPIRED JEWELLERY FROM DOODAD AND FANDANGO
Australian jewellery brand Doodad and Fandango is all about that pop art look, thanks to founder Nikita (Margarita) Majajas' obsession with Japan's Harajuku fashion movement. She creates wearable art that's inspired by the bakelite and celluloid costume jewellery of the 1930s and 50s, and she wants her customers to experience the glamorous look of the era with new, modern designs. These products are anything but fast fashion — every piece is handmade to order using locally sourced, collector's-grade material and the process is sustainable, too. Plus each item is just really fun — think a Stud choker ($140), Act Now earrings ($80) and even a range of bolo ties ($90) to choose from. Shipping to NZ is a flat-rate $15 fee.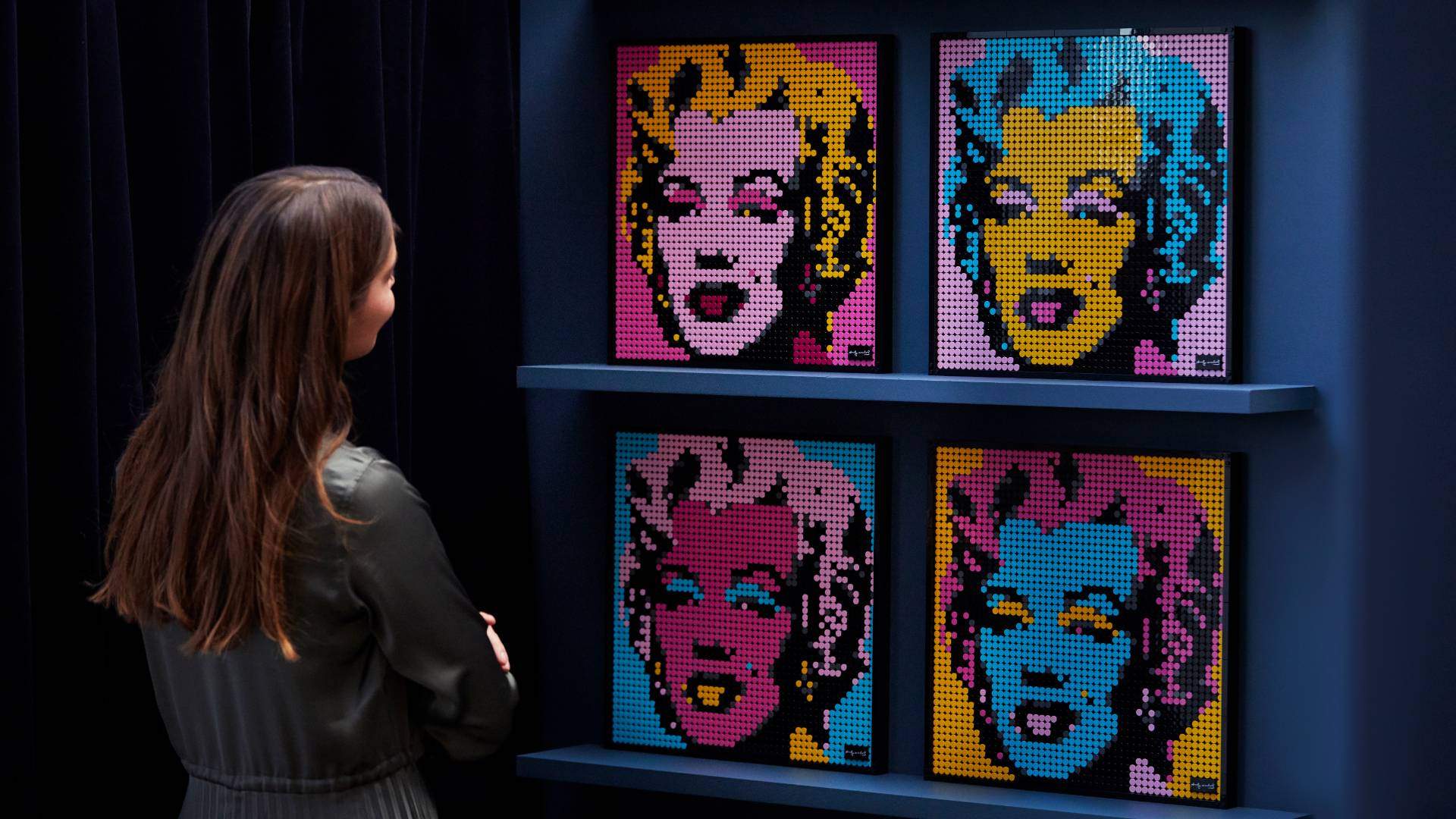 BUILD ANDY WARHOL'S MARILYN MONROE AND FRAME IT
We've been loving the rise of adult colouring books, paint sets and other calming kidult trends. And now a childhood favourite is offering a much more adult version of your favourite coloured bricks. There's a new LEGO Art range which is specifically designed for grown ups. Our pick is the iconic Marilyn Monroe portrait ($199.99), based on the artwork by Andy Warhol, one of the leading figures of the pop art movement. Each set comes with four different building options, so you can recreate and display the entire portrait series — all with a Warhol signature tile to boot. If puzzling together colourful squares isn't therapeutic enough, the experience also comes with a specially curated soundtrack to listen to as you build.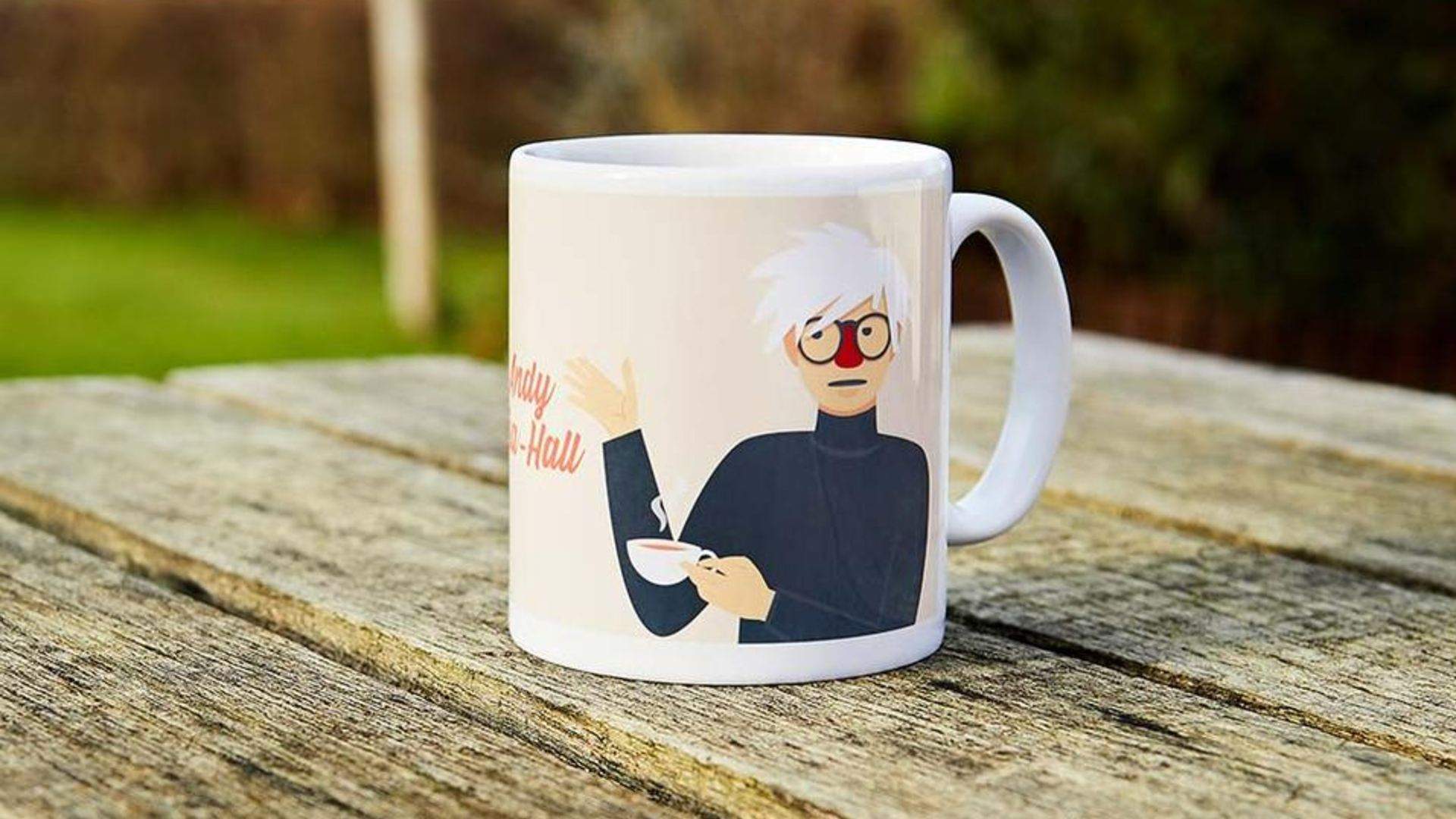 SIP FROM THESE POP ART-INSPIRED MUGS
Miss perusing the museum gift shop after seeing an exhibition? Chatty Feet has you covered. The online shop offers a huge range of art-adjacent products that can be delivered direct to your doorstep. Including these Pop Art-themed mugs ($22), dubbed the 'Andy Tea-Hall'. It's sure to make your daily (or hourly) cuppa a bit more fun.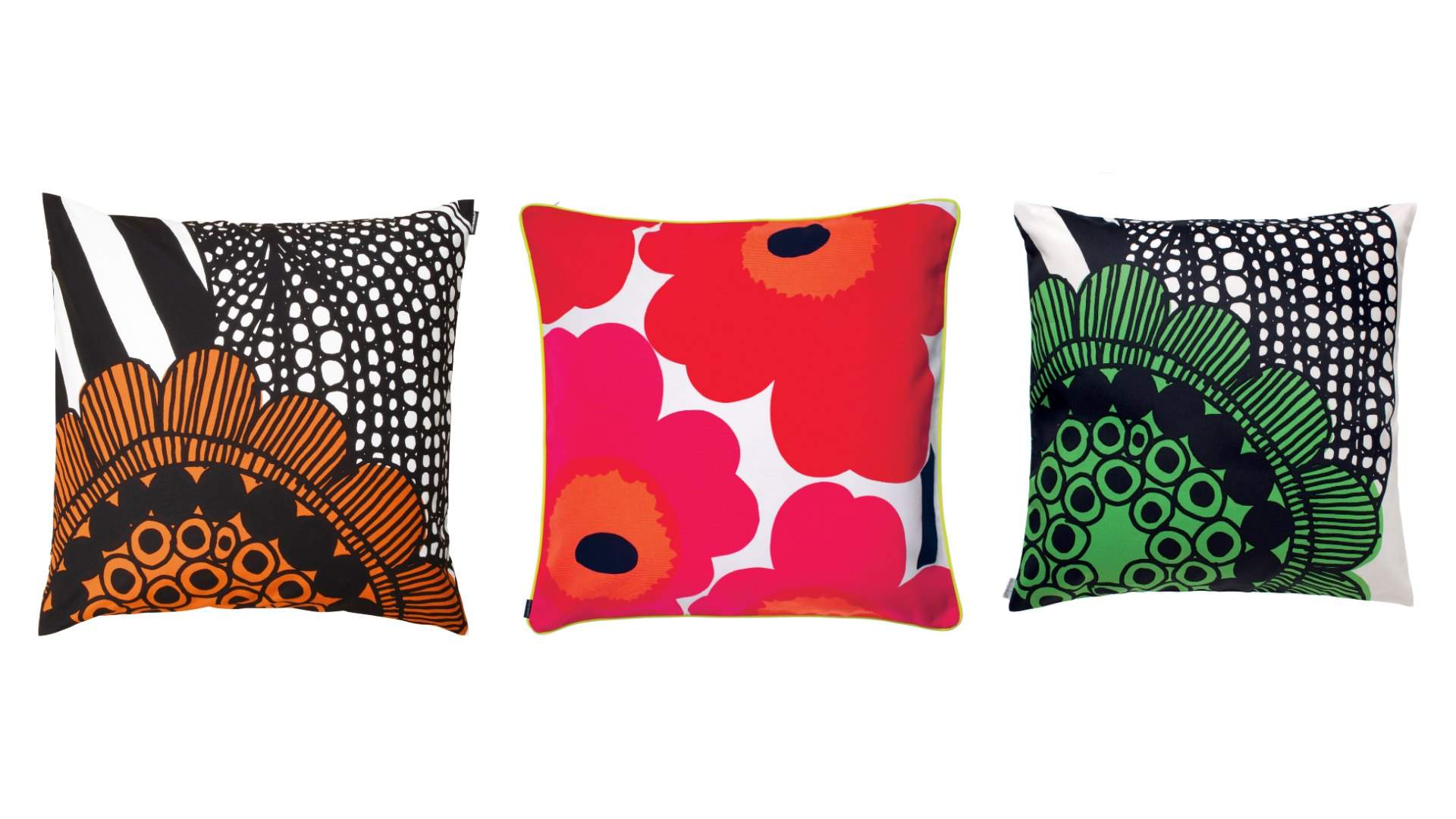 BRIGHTEN UP THE LOUNGE WITH PATTERNED CUSHIONS
World-renowned Finnish brand Marimekko has a penchant for patterns, and it has been brightening up homes and wardrobes around the world for six decades. Expertly crafted to last, the brand's products are the perfect addition to any house. While there are stores in Auckland and Christchurch (and over 100 around the world), you can also simply order online. Marimekko's designs come in all different hues and patterns, with pillows, covers and cushions all on offer — think orange groves, vivid greens, floral patterns and bold black and white shapes. All of the textiles are printed at the company's factory in Helsinki. Cushion covers (50 x 50 centimetres) start from $53, and shipping is free if you spend over $150.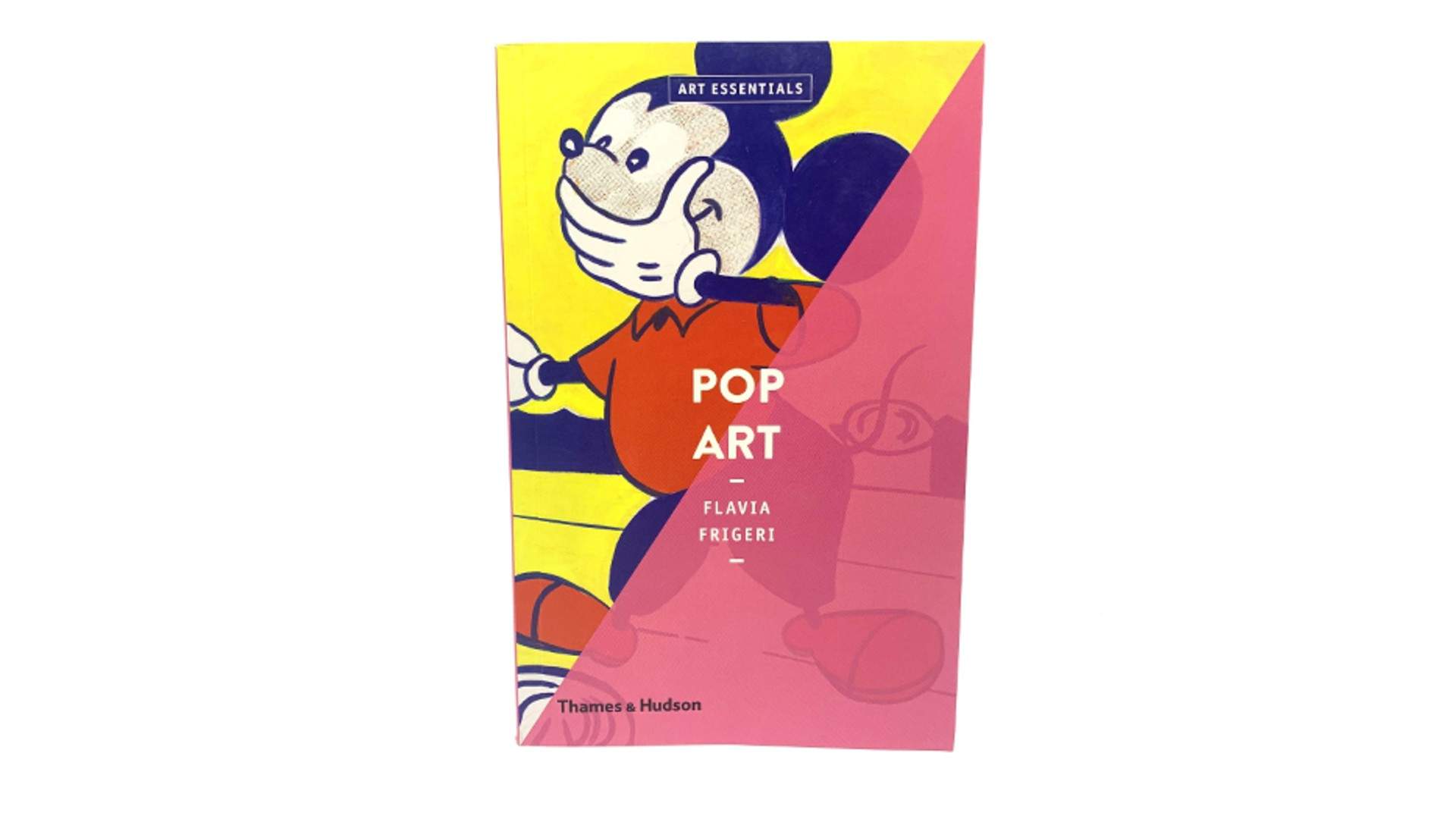 STOCK YOUR LIBRARY WITH POP ART BOOKS
A coffee table book is a great way to bring pop art into your home without committing to it long-term. There are (not surprisingly) heaps of books on the subject. If you're just beginning your pop art collection, our top pick is Flavia Frigeri's Pop Art: Art Essentials ($19.50). The book follows the movement from its beginnings in post-war consumerism all the way to its global rise in the 1960s. Explore works by well-known artists like Roy Lichtenstein alongside Japan's Ushio Shinohara and Argentina's Marta Minujín.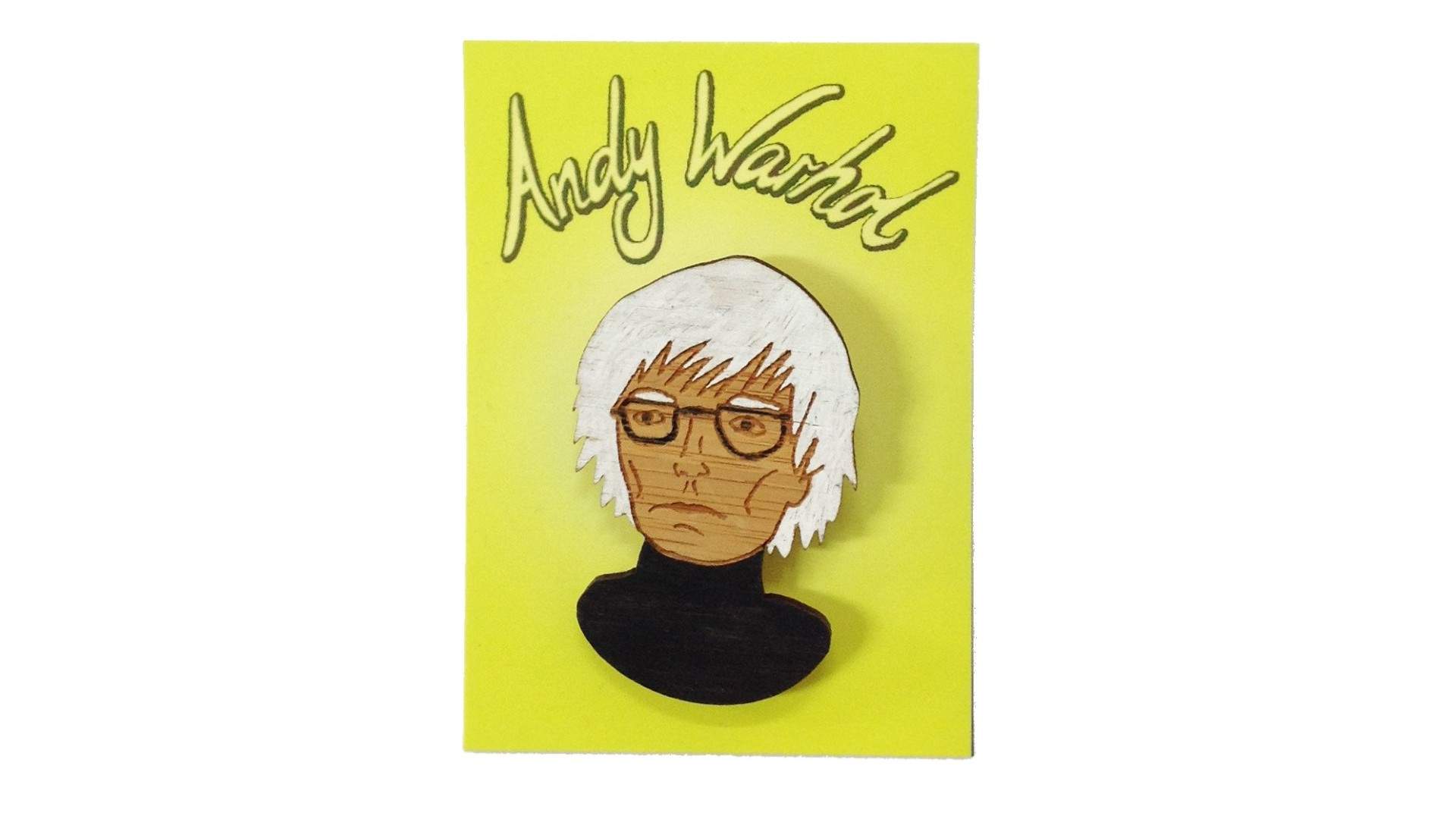 SPORT YOUR LOVE FOR WARHOL WITH WEARABLE PIECES OF ART
If you're looking for other ways to show your love of pop art without decorating the house, there's a range of art-related fashion accessories up for grabs from Milk Thieves. This wooden Andy Warhol brooch ($29) is a hand-painted statement piece that closely aligns with Warhol's quote, "Fashion wasn't what you wore someplace anymore; it was the whole reason for going". Created by Milk Thieves' designer Emma Lee, the brooch was handmade using sustainably sourced, laser-cut bamboo. And it'll add a bit of nostalgic pop culture into your accessory roster.
Discover more about the new LEGO Art range, here. 
Introducing Concrete Playground Trips
Book unique getaways and adventures dreamed up by our editors